Yet another soup recipe for this cold winter day. This Santa Fe Soup recipe is a favorite of mine.
When I worked at JCPenney's one of the ladies would bring me dinner and this was her recipe. It was one of my favorite things she would bring me and I make it every winter and always think of Margaret.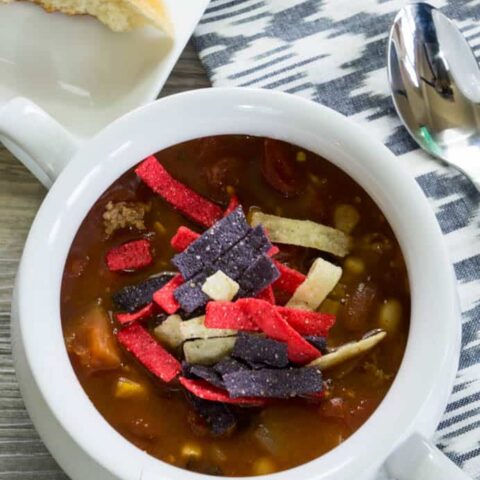 Santa Fe Soup!
Ingredients
2 lbs. ground beef
1 medium onion, chopped
1 16 oz. can kidney beans, drain
2 16 oz. can white corn, drain
1 16 oz. can pinto beans, drain
2 pkgs. Taco Seasoning Mix
1 pkg. Dry Ranch Mix
2 16oz. cans diced tomatoes(green chili mix)
1 16 oz.can tomato sauce
1 16 oz. can black beans, drain
4 cups water
Instructions
Brown ground beef and onion, drain.
Add all ingredients into a large stockpot.
Bring to a boil, reduce heat.
Simmer 2 to 3 hours.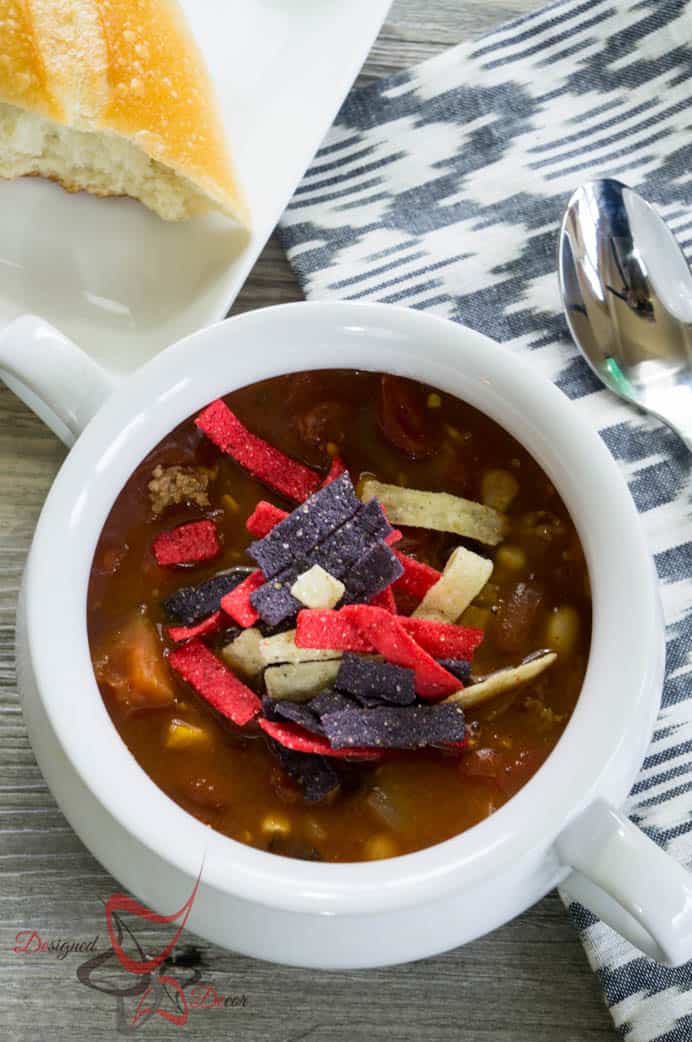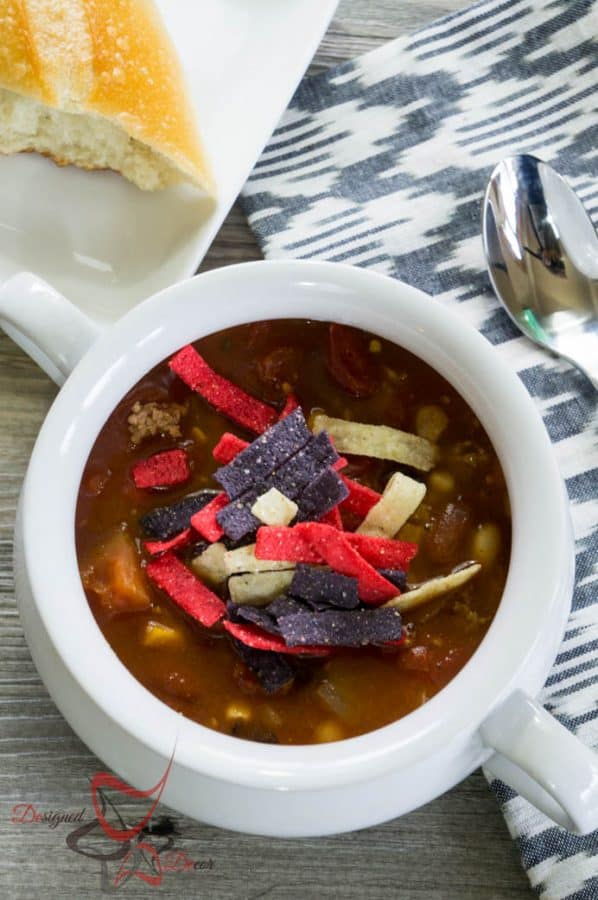 The great thing about this recipe is you can substitute the beans with different types that you prefer or the ones that you have stocked in your kitchen pantry.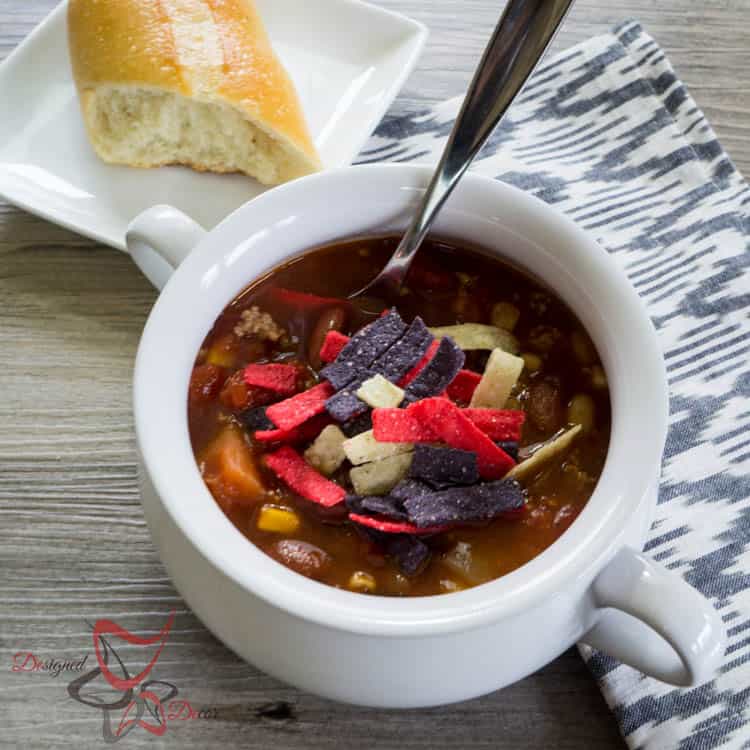 Serve with salad and fresh bread and you have the perfect comfort meal on a cold day.
You may also like these recipes:

Join the DD Community!
Join the Designed Decor Community and receive weekly free tips on DIY home projects, painted furniture, decorating, and much more.