As promised here are the pictures of my Spring Mantel!
The first thing I wanted was to add a fence to my mantel. I wanted to repurpose an old picket fence but I had no luck in finding one in February. It might have something to do with it is still WINTER here in Ohio and no one is getting rid of old fences this time of the year. I decided to purchase some cedar dog-eared fence panels from Home Depot. They were $1.64 each and I only needed 6 pieces. I cut the fence panels in half and cut the top edges to have more of a 45 degree angle. I was so excited to learn how to use a table saw, I did not take the before pictures, nor did I have my husband take pictures of me cutting the fence panels.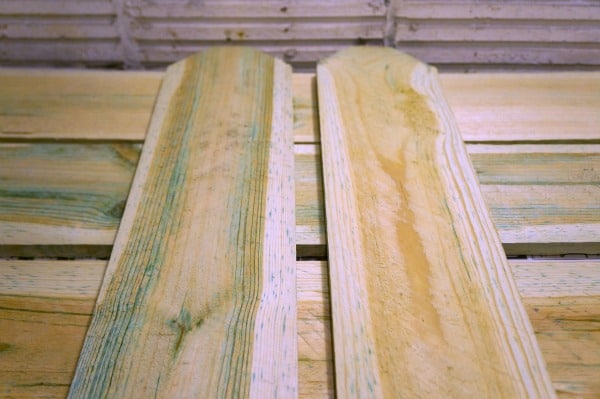 I stained the fence panels using a dark walnut stain.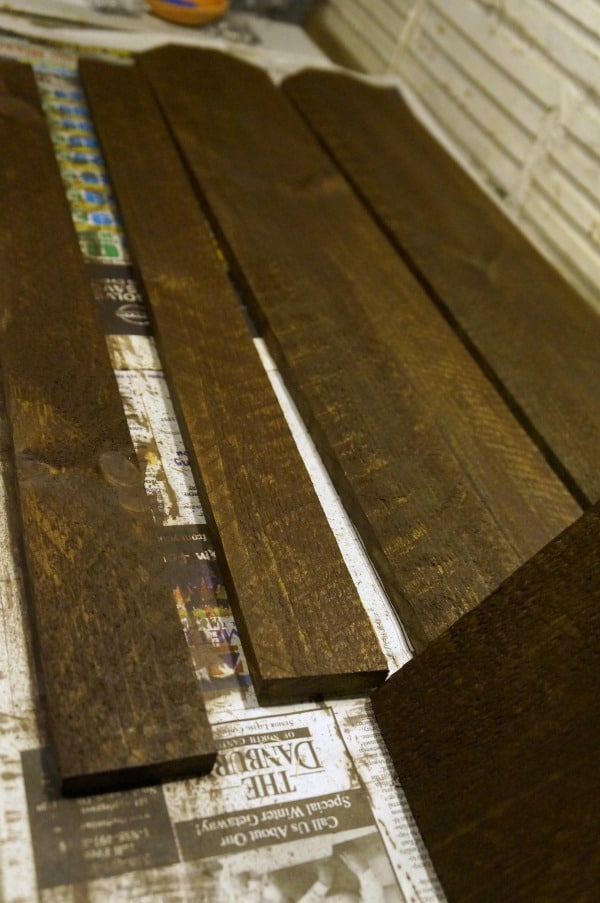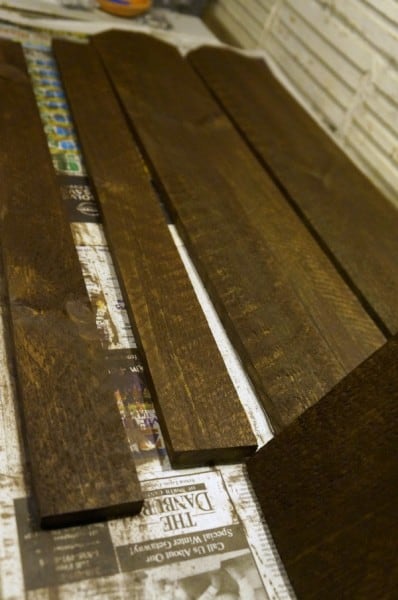 I made the Spring Tulle Wreath to hang on the fence.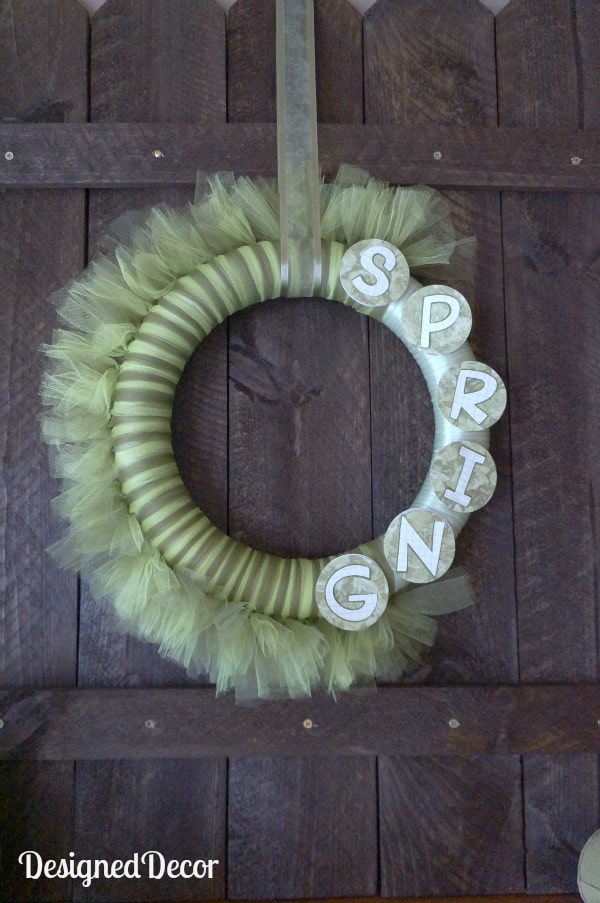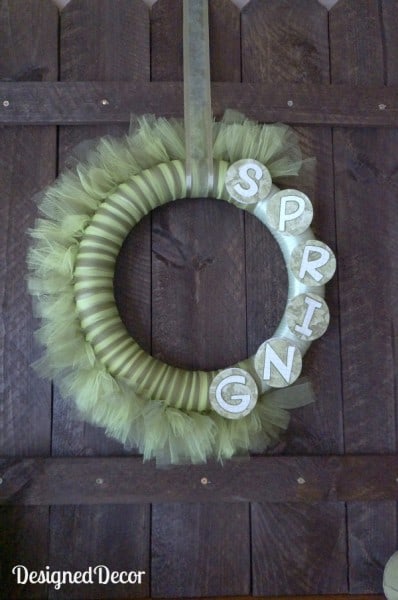 I used some of the left over fence panels to make the He is Risen Plaque.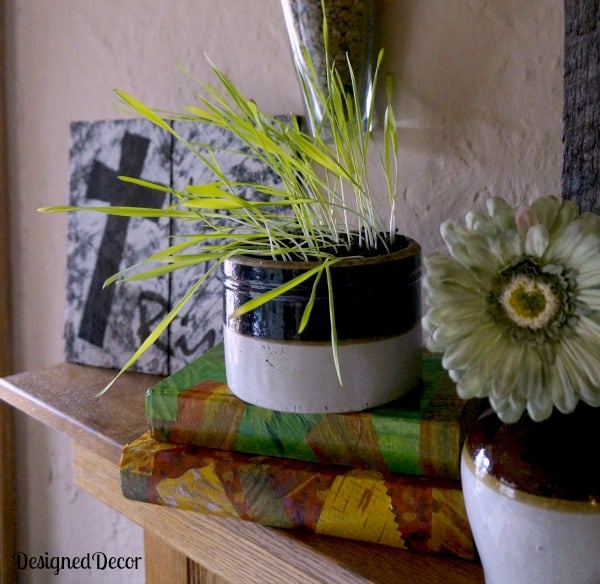 I added some color by adding paper decoupage to some old books.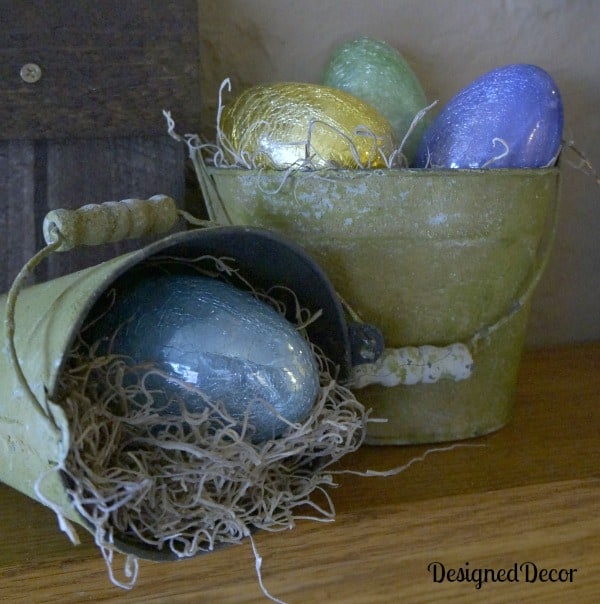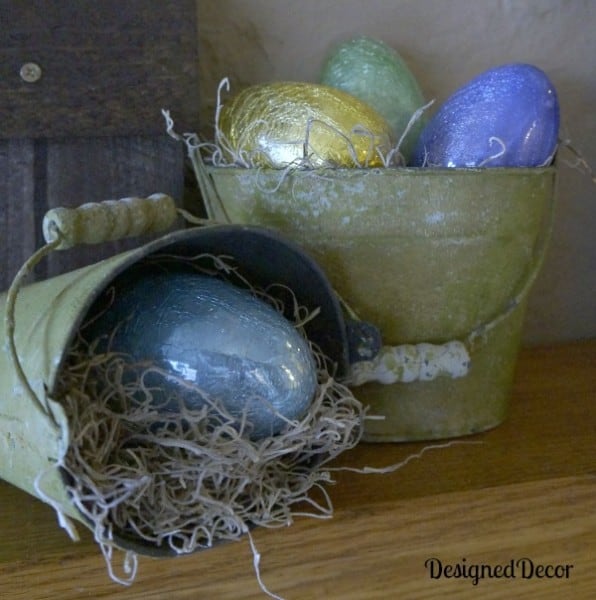 I added a few extra touches, and there you have it, a Spring Mantel.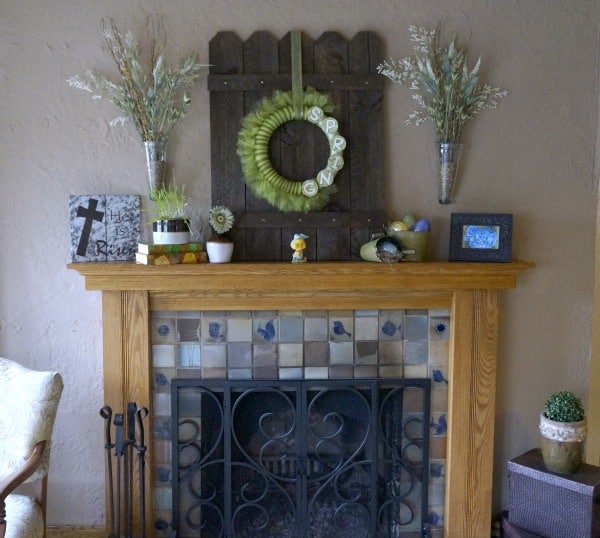 I am thinking about using the same Tulle Wreath for a while and just changing the Spring words to read Summer.
Join the DD Community!
Join the Designed Decor Community and receive weekly free tips on DIY home projects, painted furniture, decorating, and much more.