I want to share how I used some old books and added some paper decoupage to get a colorful addition to my Spring Mantel.
I have shared with you in the past few weeks the little projects that I have worked on for my Spring Mantel. Instead of just using old books as they are, I wanted to add some color. I decided to use the paper decoupage that I already had on hand. I had this book of paper decoupage on hand for some time.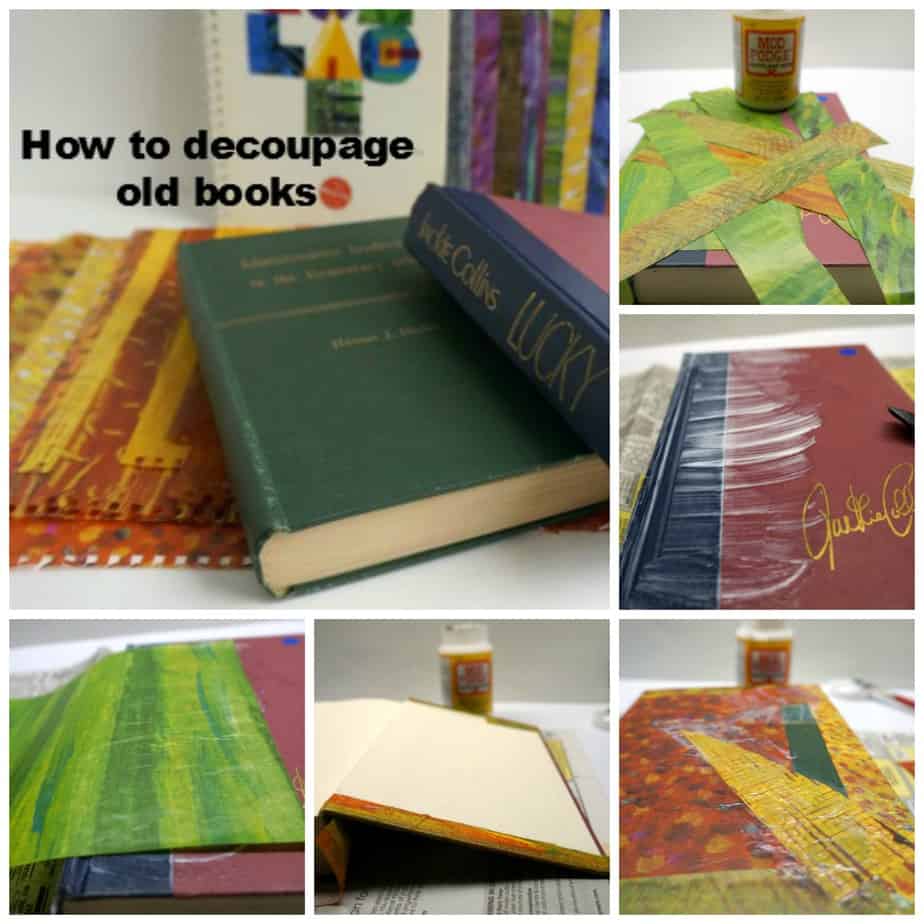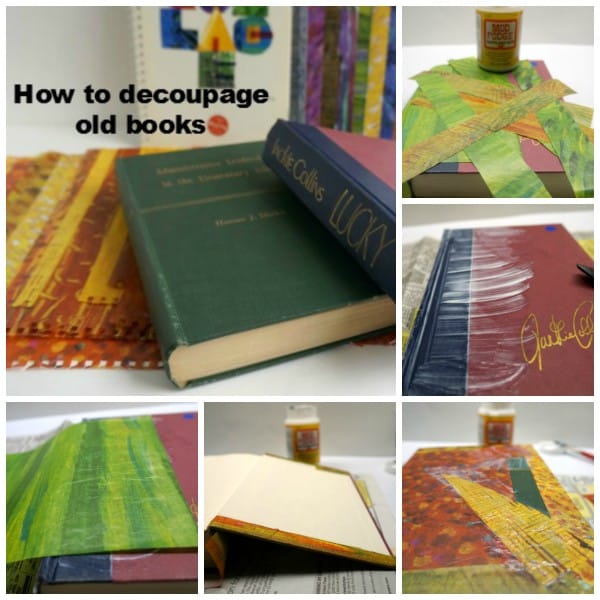 I went over to my mothers-in-law to get a few stacks of old books. She has an entire wall of some really old and cool looking books, thanks, Alice! I will be using these to decorate and I am sure I will find some other fun and creative projects to use the books for. I chose 2 similar color pallets of paper decoupage to use to cover the books. I cut a few straight strips of paper and then tore the remaining paper in random shapes. Next was to add mod podge to the outside cover and place the paper over the mod podge, working in small sections. I used the straight cut pieces of paper to wrap around the edges of the books. Continue to add more paper decoupage until you meet the desired look.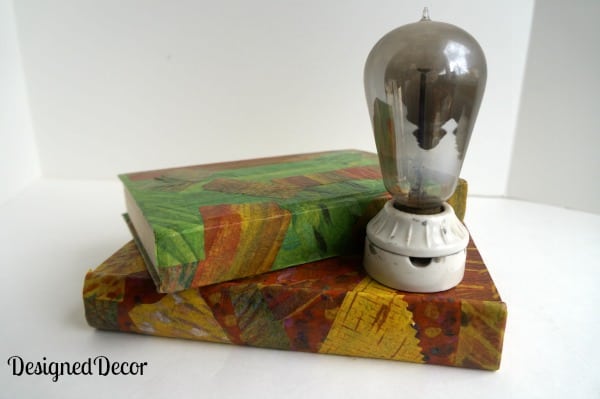 I love the blended colors of how the books turned out.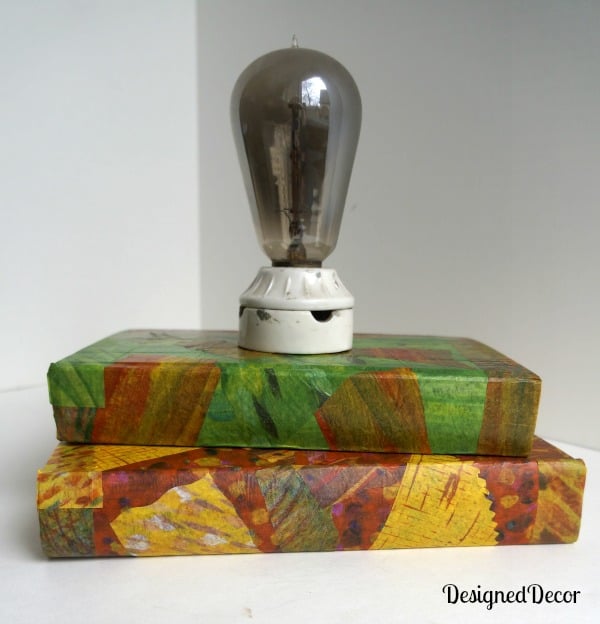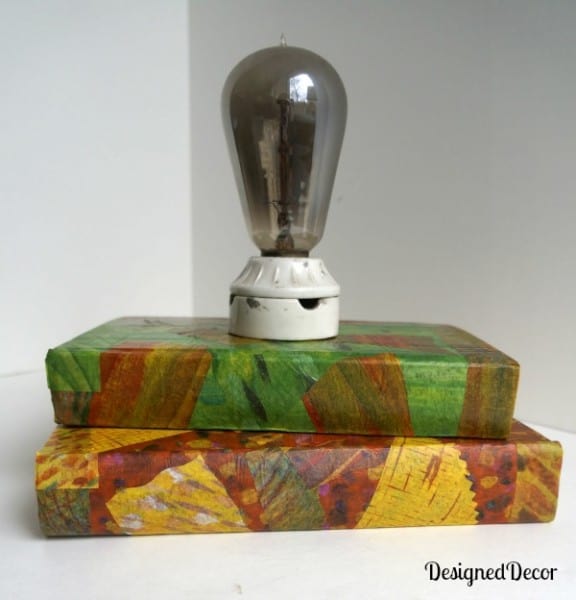 I used this same paper decoupage book back at Christmas time to decoupage a gift box. Next week I will be sharing my Spring mantel, it is finally ready for the reveal!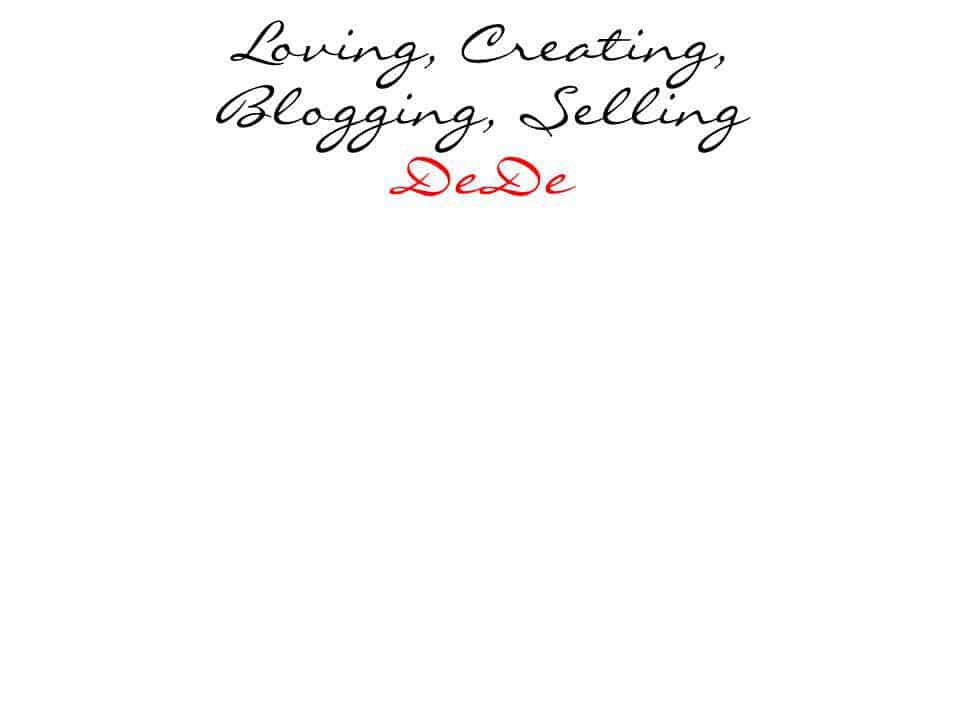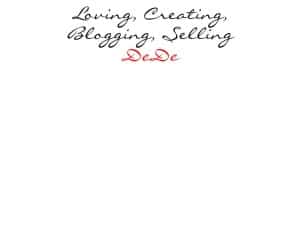 Join the DD Community!
Join the Designed Decor Community and receive weekly free tips on DIY home projects, painted furniture, decorating, and much more.