I want to share the guest post in did over at The Frugal Girls, last week. I shared with Heidi and her followers "How to Make a Spring Tulle Wreath."
You can make this wreath for under $20 or less depending on the size of the wreath you would like to make.  I only spent $6.50 since I had some of the supplies on hand. I first saw this idea at Michael's Project Boards.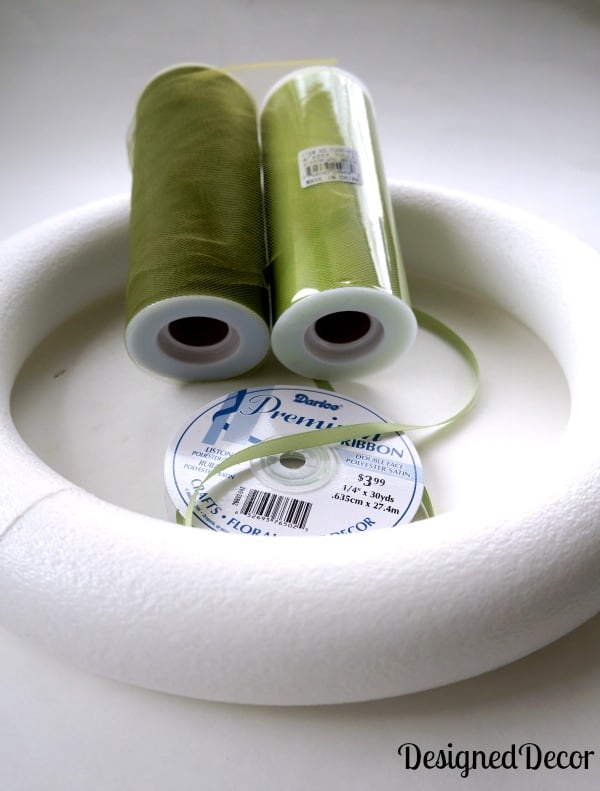 Supply List:
Styrofoam Wreath

Tulle

Ribbon
Pins
Cardboard
Scrapbook paper
Silhouette CAMEO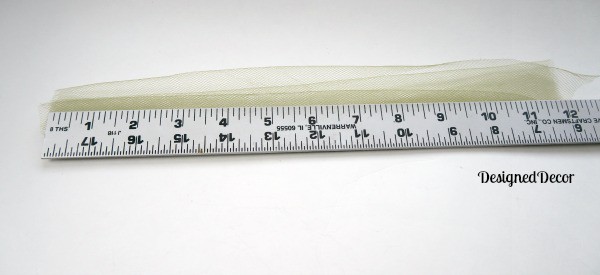 Start by cutting the tulle into 12 inch strips, you can make longer if you wish. I think I used approximately 30 strips of each color, maybe a few more?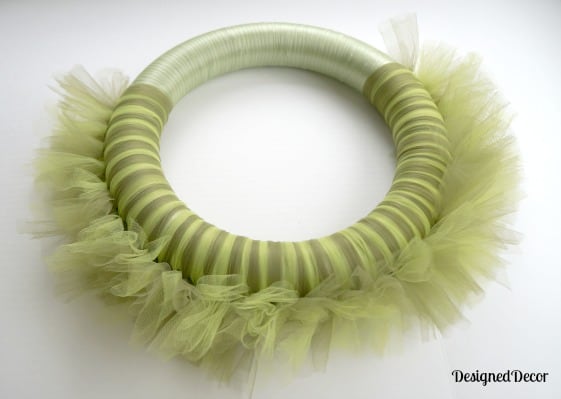 You can wrap the entire wreath form in the tulle is you desire. If you decide to only use the tulle on part of the form, then start to wrap your ribbon around the form. I used hot glue on the back side to hold the ribbon in place. Continue to wrap the ribbon to the desired length. Now begin to wrap and tie the tulle around the wreath form. I tied each tulle piece with a basic knot. Move the tied tulle to its desired location, with the knot on the outside of the wreath form. Continue to tie and knot until you have the tulle to the desired length around the wreath.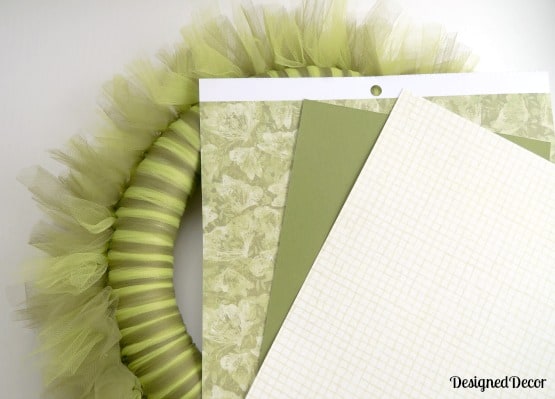 I chose coordinating scrapbook paper to make the SPRING letters.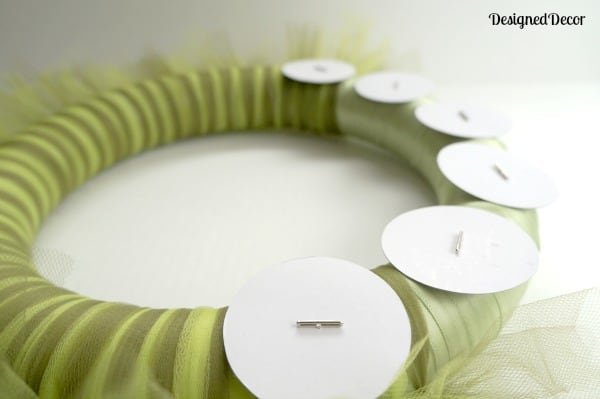 Cut 2.5 inch circles with your base paper and cut 2 inch cardboard circles. I used Cameron, my Silhouette Cameo cutter to cut my circles. You can read about how I name Cameron here. Using a straight pin, place pin through the middle of the cardboard circle.  Evenly space the cardboard circles onto the wreath form.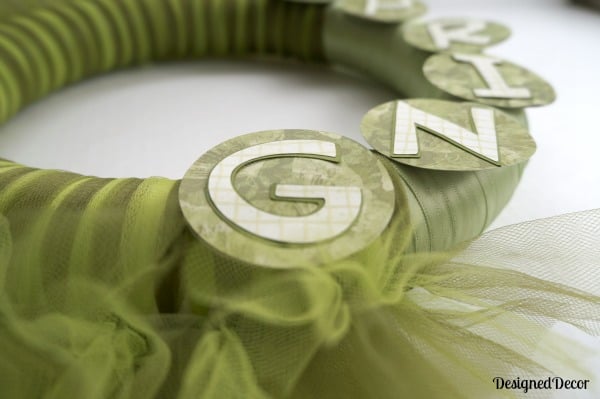 Now begin to assemble your SPRING letters. I used double stick tape to adhere each of the pieces. I cut out the letters with my cricut, because I don't know how to get Cameron to make shadow letters like my cricut does. If you know how, please contact me and let me know. I am afraid to sell my cricut for this reason, shadow letters.
The great thing about the Tulle wreath is the possibilities are endless. Go to Pinterest and search Tulle Wreath, you will see all the variety. You can see how I displayed my wreath by visint my Spring Mamtel post.

Join the DD Community!
Join the Designed Decor Community and receive weekly free tips on DIY home projects, painted furniture, decorating, and much more.