I saved an old picket fence from going to the landfill, now I am creating things to make with this old picket fence. I started with using the pickets as a backdrop for my Spring Tulle Wreath.
I shorten the pickets, so it would be a proper height for my mantel.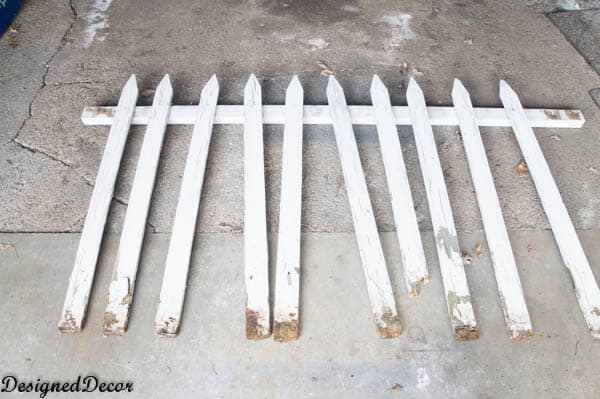 Here is what I started with, some of the bottoms were weather worn, but that was OK since I shorten the pickets.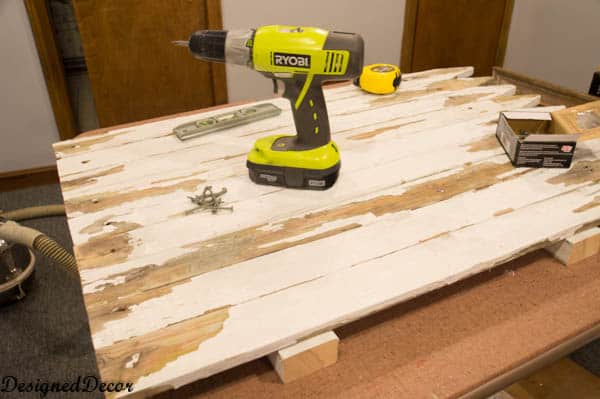 I re-attached the pickets using my "FAV" drill! My basement is my work area in the winter, so sorry about the clutter in the pictures.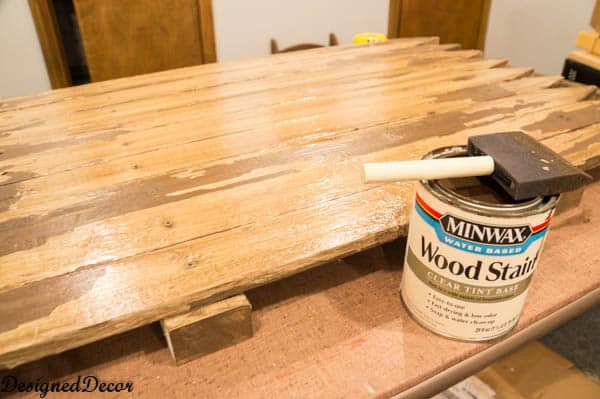 I applied Minwax water based wood stain to give the fence an aged look and to tone down the white on the picket fence. I than dry brushed to white paint after the stain dried to give the fence added dimensions.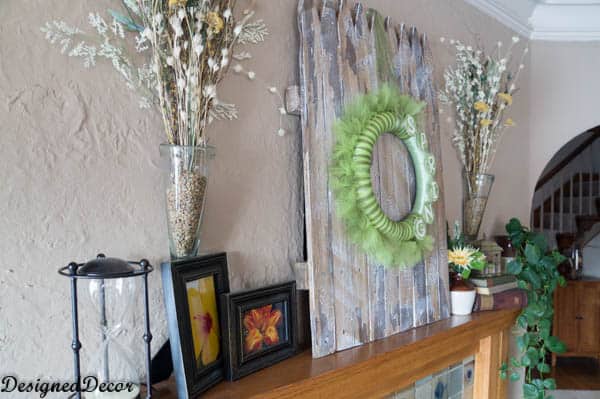 I made the Spring Tulle Wreath and you can read about that here. I love adding large pieces to my mantel to create the change that I like for each season. Last year I made a different picket fence for the mantel, and since I like change, I took it to the shop and it sold. This allows me to have an excuse to make a new one!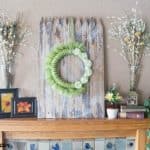 Join the DD Community!
Join the Designed Decor Community and receive weekly free tips on DIY home projects, painted furniture, decorating, and much more.