Strawberries have been on sale at the grocery store, so I have made a few strawberry desserts including these Strawberries dipped in Marshmallow and Chocolate.
I needed to make a dessert for our church camp auction and I happened to have all the ingredients on hand, so this is the dessert I made for the auction.  I posted a teaser on my Facebook page, so some of my friends attending could see what I was bringing.  My friends made sure that they grabbed a few before they were all gone.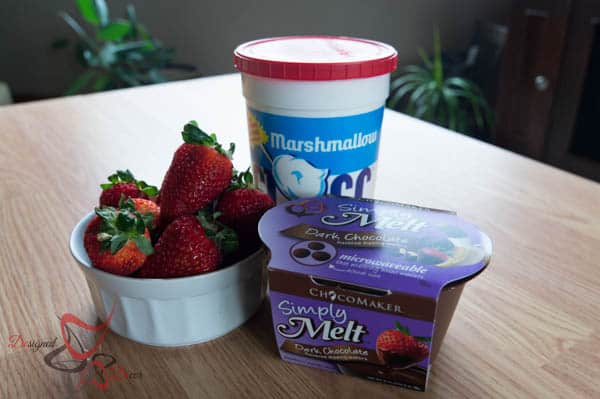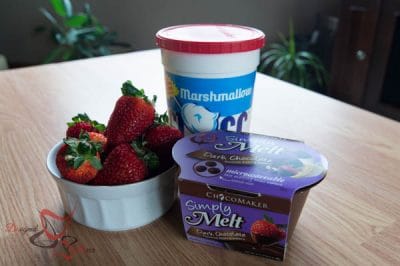 I purchased the "Simply Melt" chocolate a few months back and never used it, so I was thrilled I had it on hand for these Strawberries.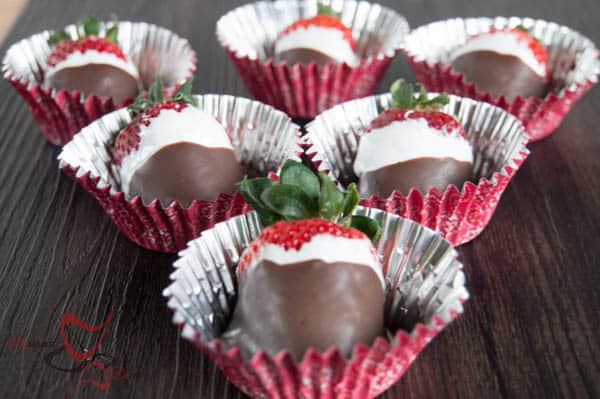 Chocolate Dipped Strawberries
Ingredients
2 pints of Strawberries (washed and fully dried)
1 jar Marshmallow Fluff
1 container of Simply Melt Chocolate
Instructions
Wash strawberries and let them fully dry.
Spray oil onto a cookie sheet or plastic cutting board.
Spread marshmallow fluff onto each strawberry and set it on a cookie sheet.
Heat chocolate melt as directed on package.
Dip each strawberry into melted chocolate, place it into foil cupcake holders.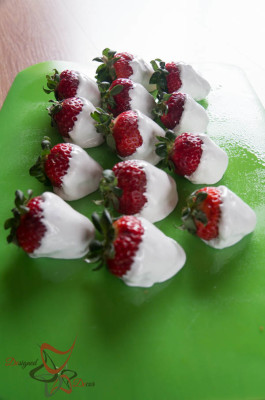 Tip: you may need to spread the marshmallow back on to strawberry as the marshmallow settles when placed on the cutting mat.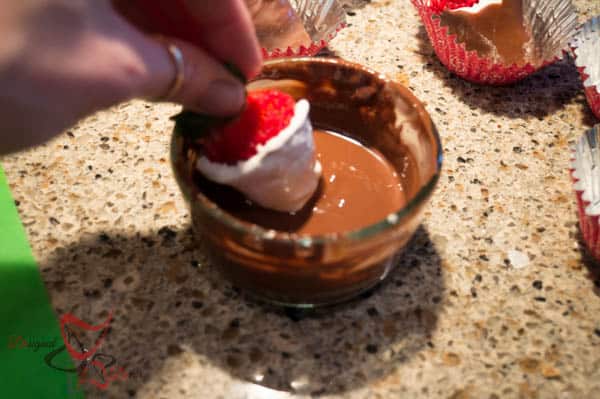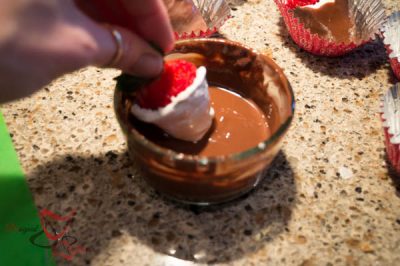 I found it easier to melt the chocolate in smaller batches that way the chocolate did not harden before I used it all to cover the strawberries.
I also chose to melt my chocolate in glass instead of the plastic container that the Simply Melt came in. I am funny about heating things in plastic.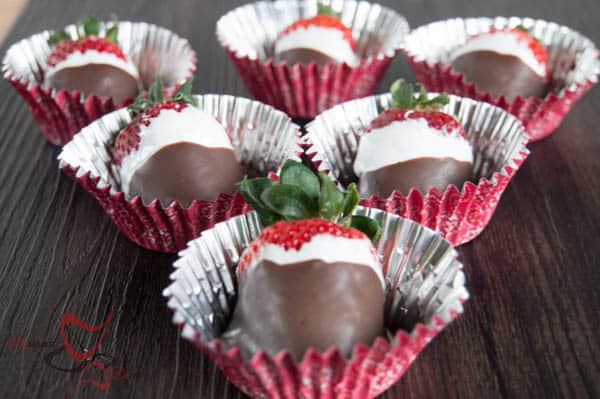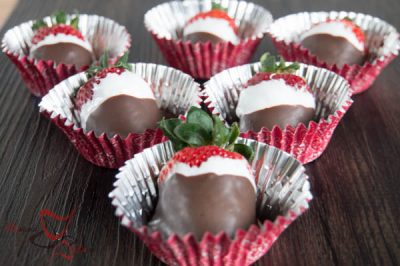 The Strawberries were a huge hit for the auction. They went very quickly and everyone who was lucky enough to snag them off the dessert table told me how tasty they were.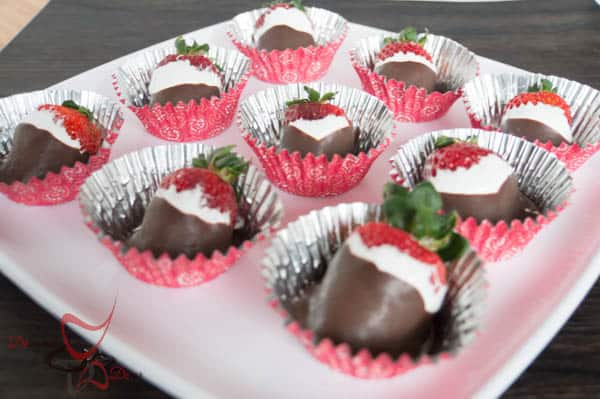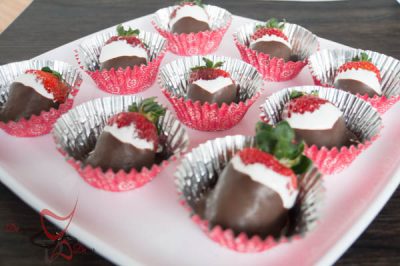 I did keep a few at home for the family and I made just chocolate-covered ones for Mr. DD.  He is not a huge fan of marshmallows, so I made him feel special by having just chocolate.  I have to keep Mr. happy so he helps me with all those crazy home projects I start.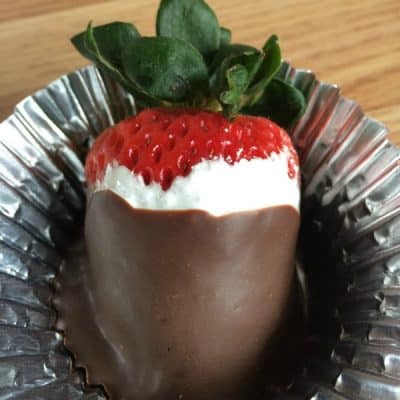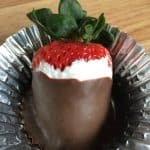 Join the DD Community!
Join the Designed Decor Community and receive weekly free tips on DIY home projects, painted furniture, decorating, and much more.