I love when something so simple looking can turn around and make a big impact, like this simple little Nightstand.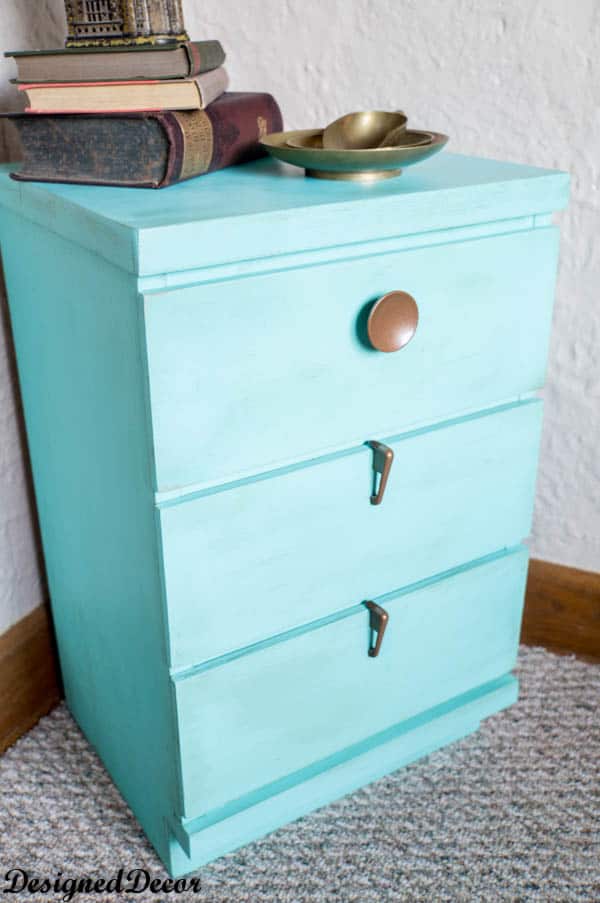 This piece has seen its better days and was ready for the trash. I always find a little bit of good in all these tossed to the trash items. I took one look and thought she is sturdy and I think she can have a new life, so I took her home.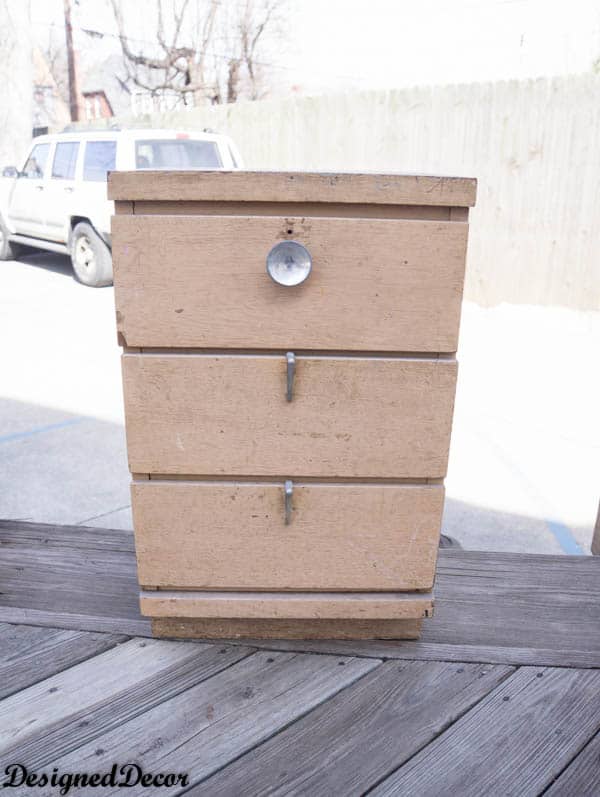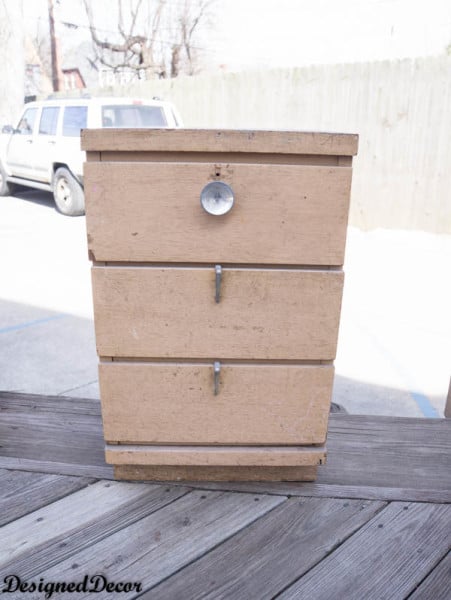 I don't think she was very pretty in her former life, but she told me she had the power to have a little sparkle. It always amazes me what a little TLC and paint can do to transform these pieces. She sure is pretty now with a coat of Tropical Cocktail.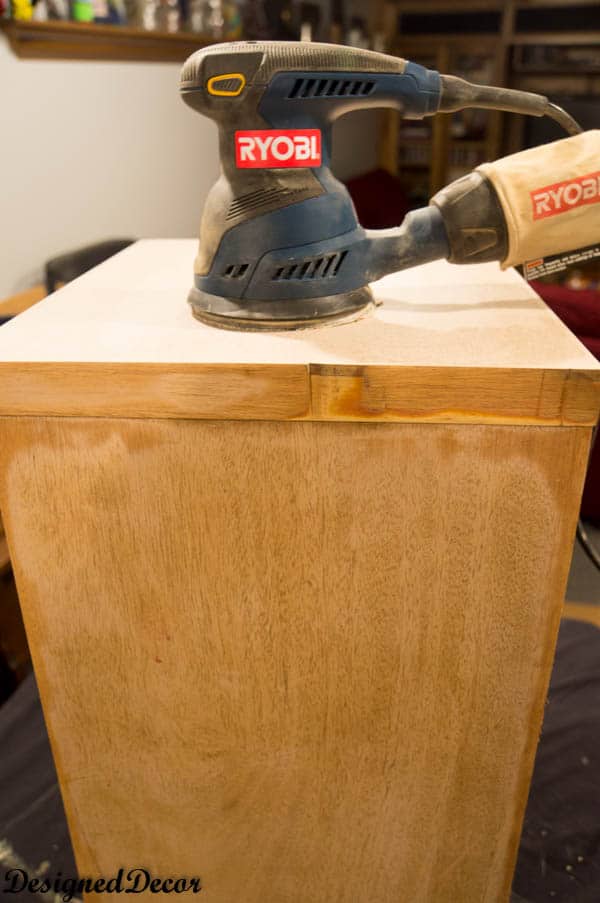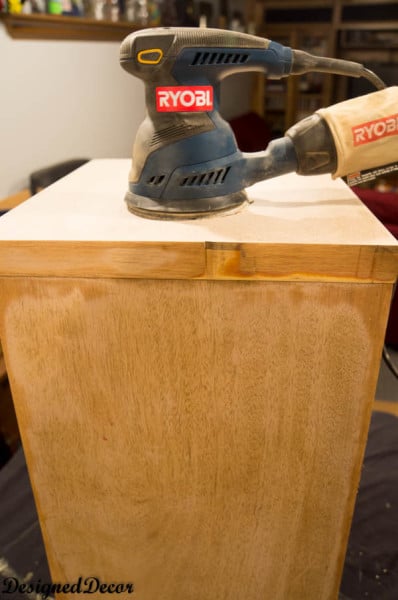 I started by lightly sanding down the entire outside surface. This piece had some type of glossy covering, so I wanted to be sure to get great adhesion. The majority of times, you do not need to sand with Country Chic Paint, but you should sand on anything that has a shiny or gloss finish.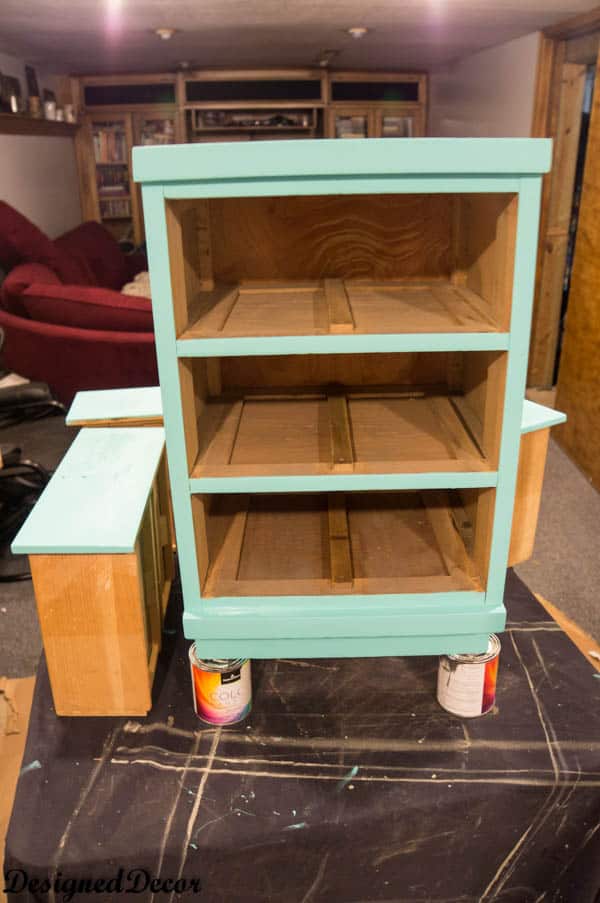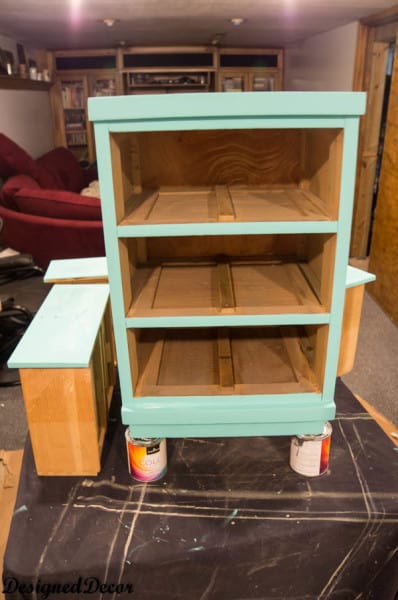 I applied 2 coats of tropical cocktail and waxed with the antique wax to give the piece some more color and depth. I spray painted the inside of the drawers and the knobs in a deep bronze color. You can always tell when a piece of furniture was in a kid or teenage room, they have stickers and drawings on the inside, that is why I chose to spray paint the inside of the drawers.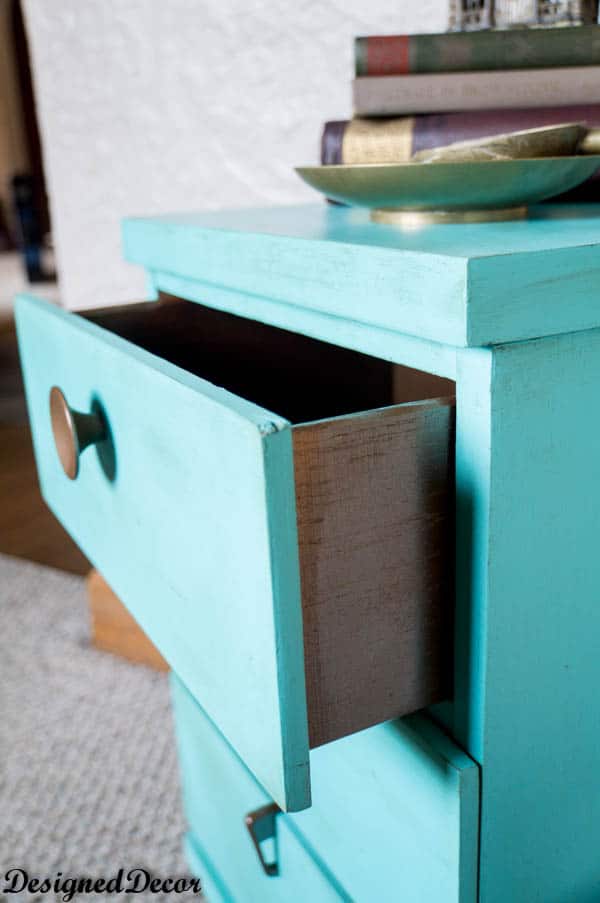 I am loving how fun of a color this tropical cocktail paint is, I cant wait to use this color on a few old picture frames.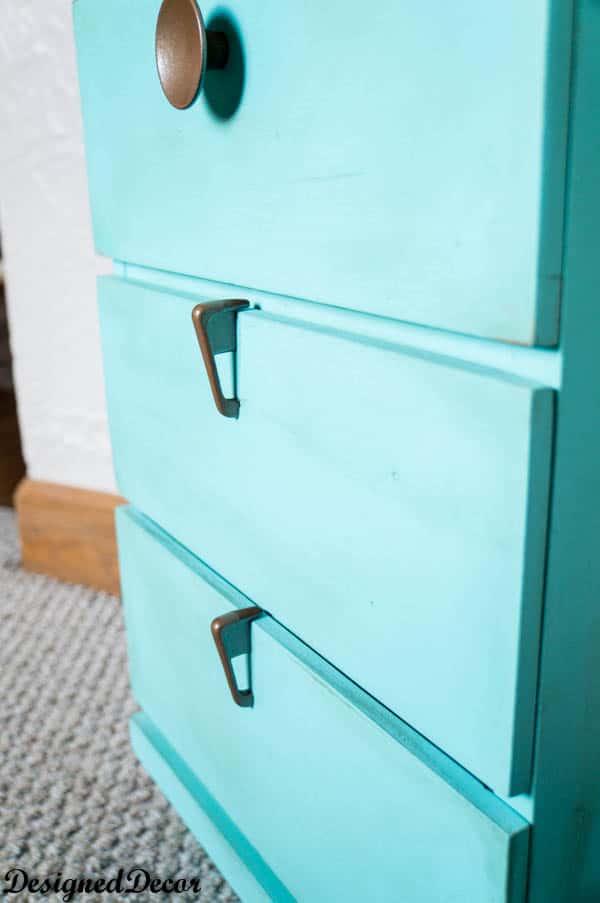 What about you, do you think you could use this fun color on some furniture?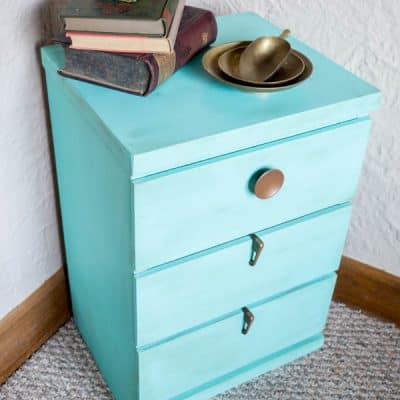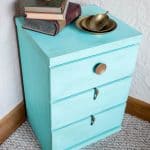 Join the DD Community!
Join the Designed Decor Community and receive weekly free tips on DIY home projects, painted furniture, decorating, and much more.