Can you say "#SayCheeseburger?" I can and OH did we! I made these Kraft Cream Cheese Stuffed Cheeseburgers for dinner the other night. They were a HUGE hit and I have to say they were very tasty and cheesy!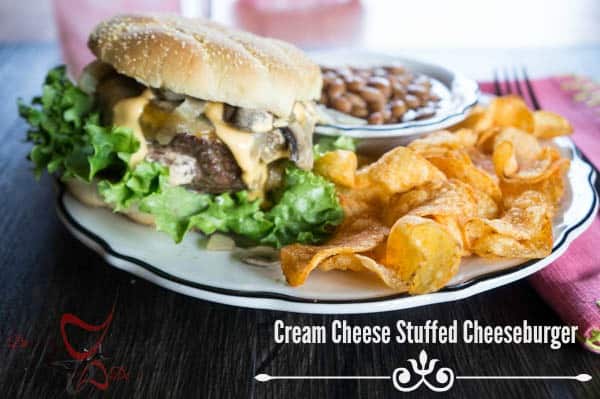 I was doing some grocery shopping at Walmart and noticed they carried some great ranch dressing flavors by Kraft.
I picked up the Cheesy Ranch flavor thinking I could use it on some cheeseburgers. I also thought my boys would like the Cheesy Ranch flavor on their french fries or even when they make chicken nuggets. We call my youngest son "Condiment King," he loves all condiments and piles them high on all his food. He is a ranch dressing fan, so I knew he would certainly love the Cheesy Ranch flavor.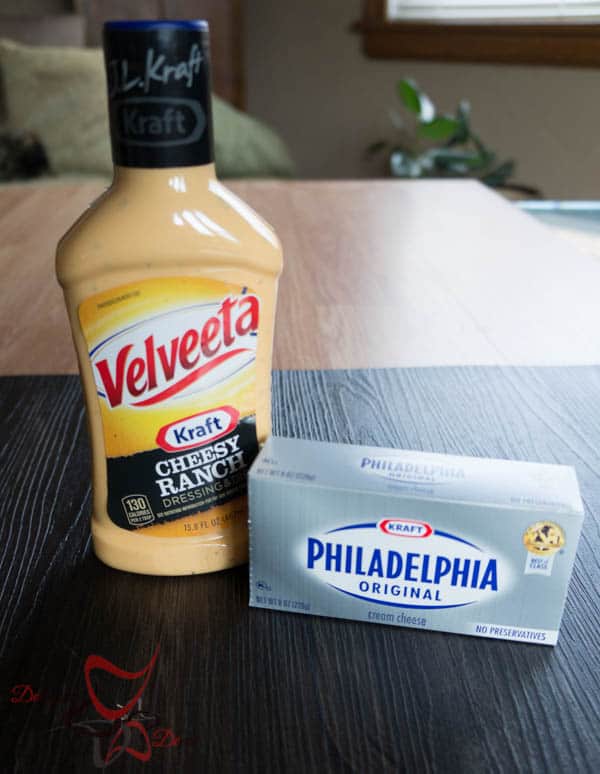 I decided to give my cheeseburgers an extra kick by mixing the Kraft Cheesy Ranch with Kraft Philadelphia Cream Cheese and making stuffed cheeseburgers.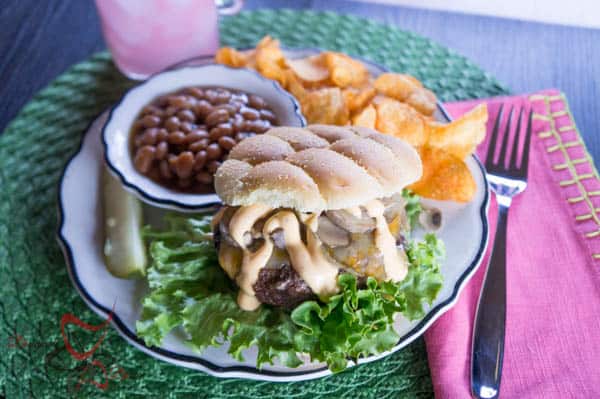 Cream Cheese Stuffed Burgers
Ingredients
4 ounces Kraft Philadelphia Cream Cheese - softened
1/3 cup Kraft Cheesy Ranch
2 lbs. ground beef molded into 10 hamburger patties
Instructions
Let cream cheese soften to room temperature. Mix in cheesy ranch dressing making sure to blend well. Place a spoonful of cream cheese mixture on hamburger patty and spread out leaving room along edges. Place another hamburger patty on top and seal the edges by pinching and molding the hamburger completely.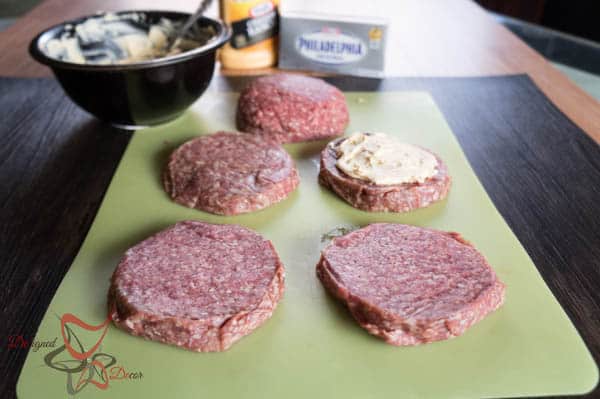 The picture above shows the steps on how to assemble your hamburgers.  Start by forming individual hamburger patties, place the cream cheese mixture in the center of the hamburger, and spread to even out, make sure to leave room on the edges to seal.  Place the other patty on top and pinch and mold the hamburger edges together.  You need to seal the hamburger edges well or they will separate while grilling.  I say this from experience, I had one separate.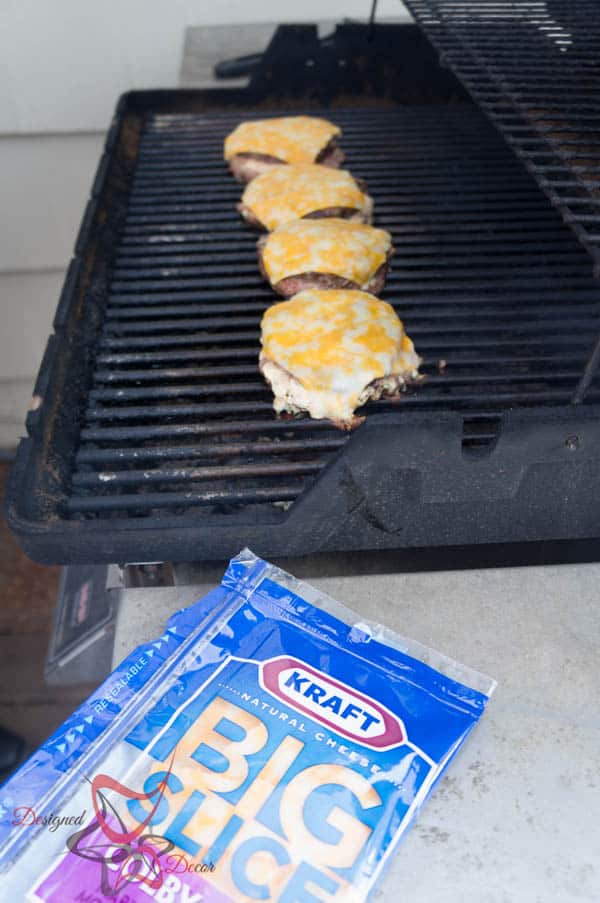 As if the cream cheese mixture was not enough, I had to top the burgers with more cheese!  These are cheesy and ooey-gooey delicious cream cheese stuffed cheeseburgers.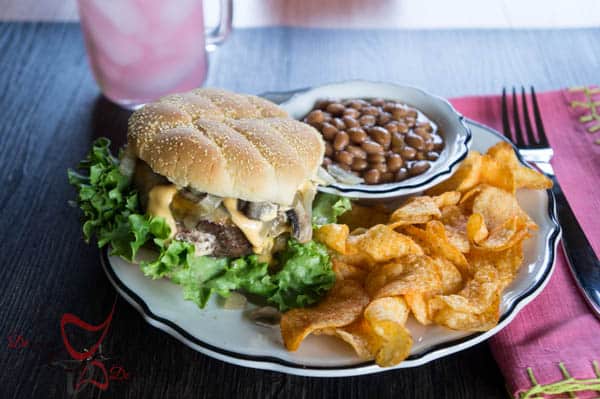 I did saute mushroom and onions to top the cheeseburgers, this is a favorite topping for our burgers.  I usually start by melting butter or olive oil in a saute pan and placing the onions in first.  I let the onions soften slightly and add the mushrooms. Let them cook for an additional 5 minutes and add a dash of wine, or chicken stock to add flavor.   On a low heat setting, let the liquid evaporate stirring occasionally.  
What are your favorite cheeseburger toppings or Kraft cheese flavors? Leave me your responses in the comments.

Join the DD Community!
Join the Designed Decor Community and receive weekly free tips on DIY home projects, painted furniture, decorating, and much more.