I know it's a little late to share my Graduation Party Planning ideas, but I just hosted my youngest sons graduation party last week and I am ready to share the updates and the new things I have done since our last party 3 years ago.
I saved all the table decorations from the last party knowing I would be doing another party in 3 years.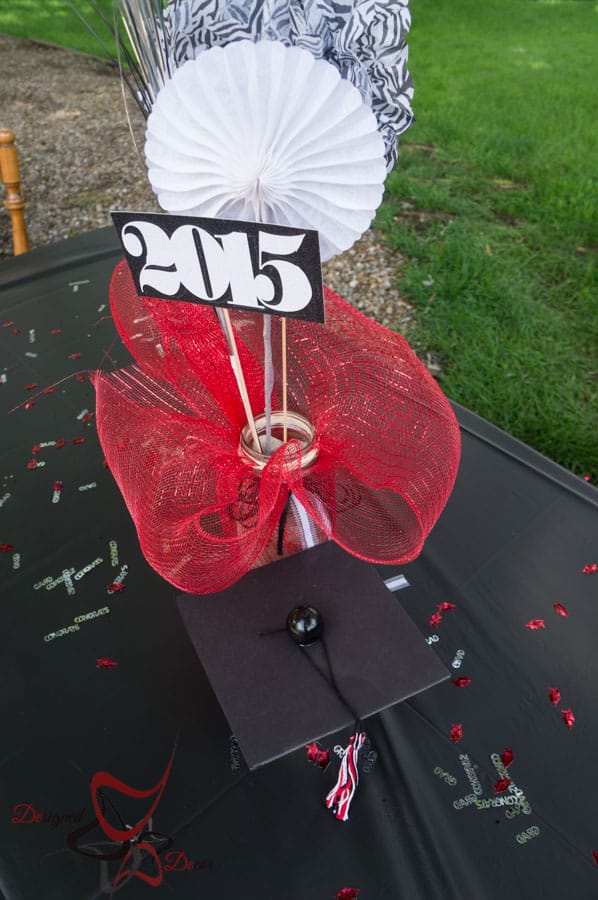 I added a few extra decorations like the tissue paper puffs and the glitter 2015.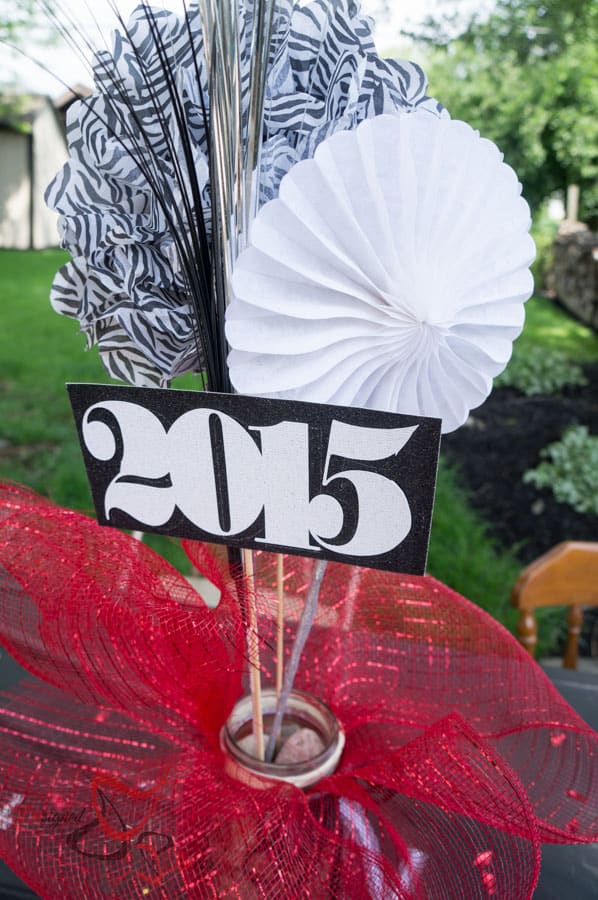 You can see how I made them by clicking on this "Graduation Party Table Decorations" post.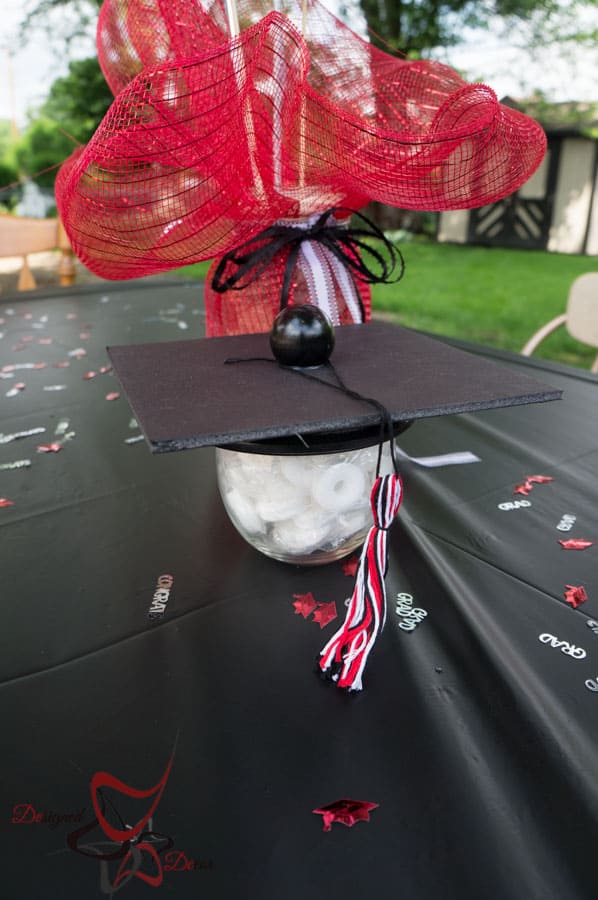 The "Graduation Party Candy Dish" stayed the same and you can see how I made that one too!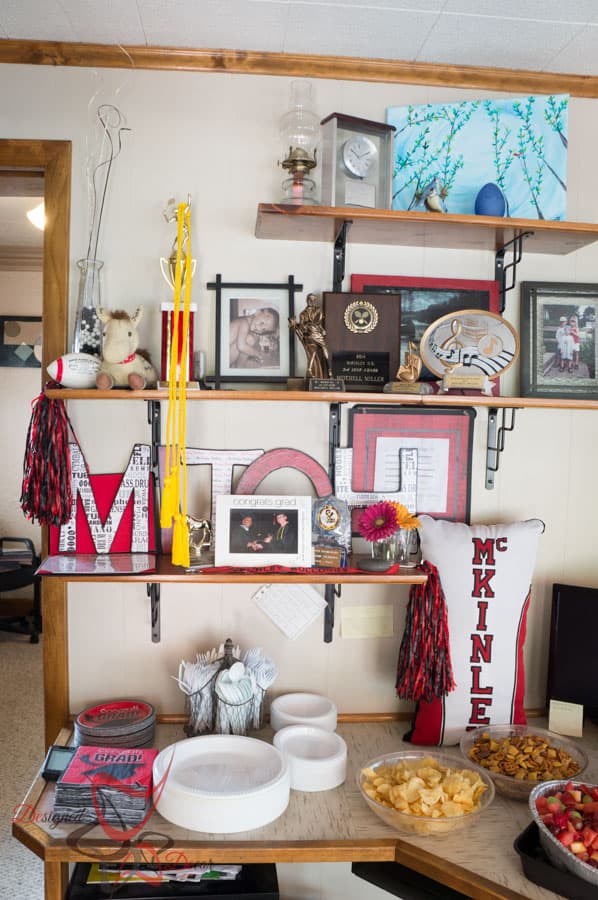 I set up a "Shrine" Bragging Station next to the food that way all could see the great accomplishments my baby had achieved over the past 12 years of school.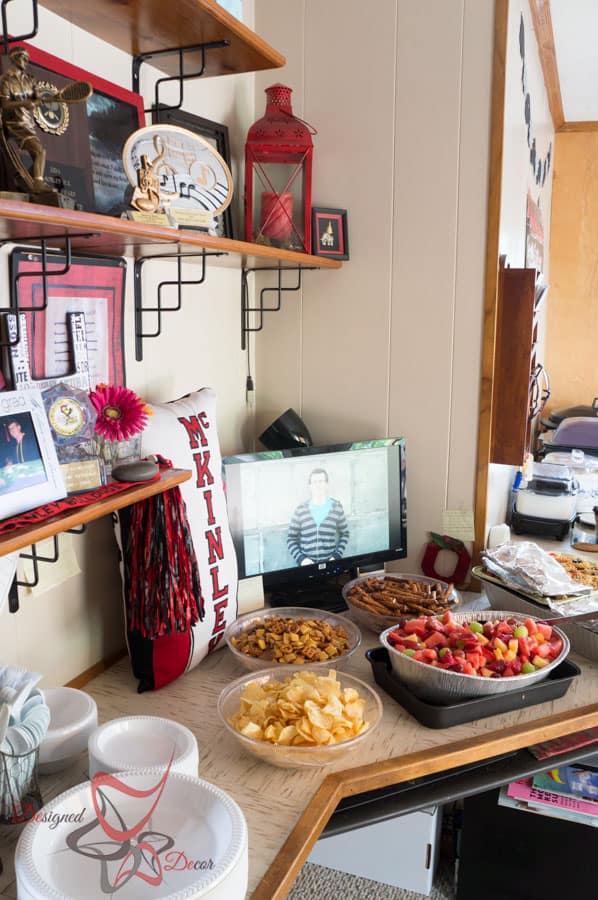 Since we used our office as the make shift food station, I set my desktop to play a slide show of my favorite senior photos that we took.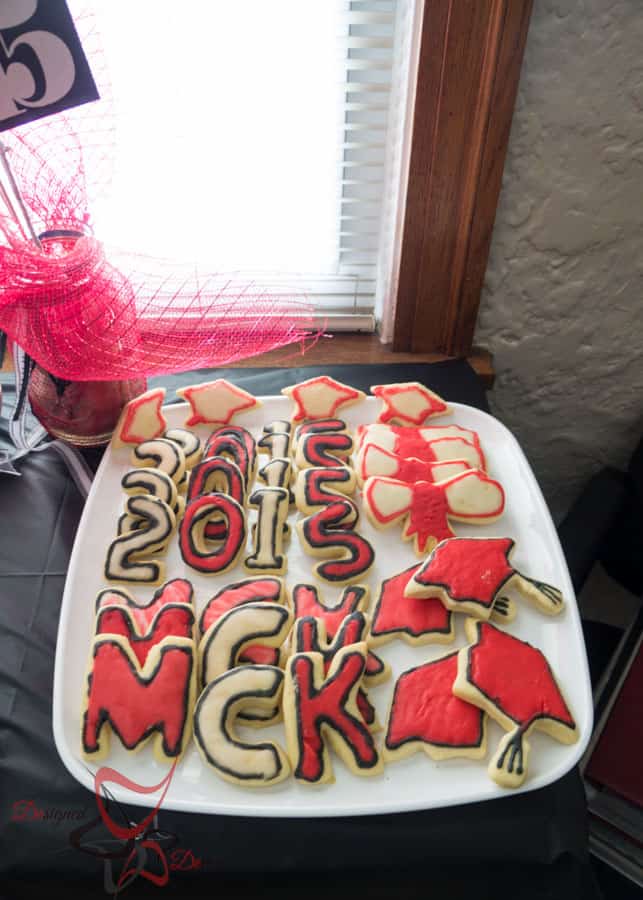 Our favorite cookie recipe is a must! Trust me when I say this is the BEST cut out cookie recipe you will try! Stop over to get the Cut Out cookie recipe.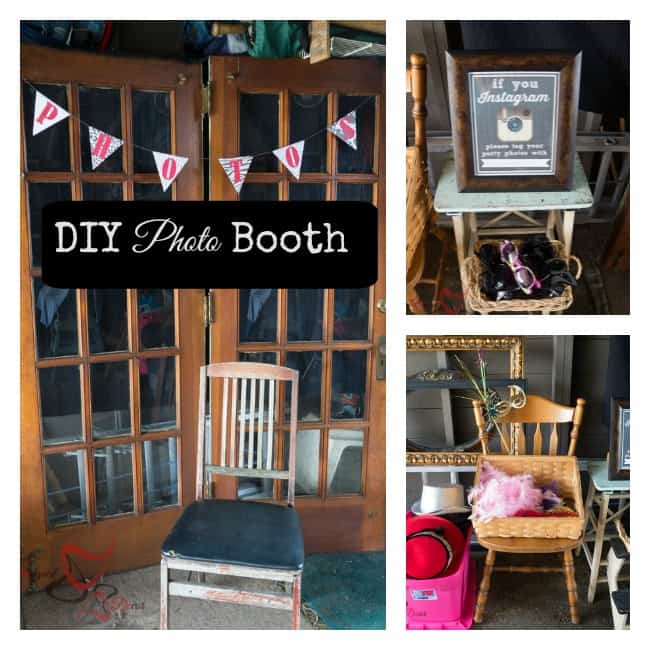 I set up a "DIY Photo Booth to add some fun to the party. This did not cost me a penny. I had the old doors and frames from a garage sale. I ask a few neighbors and friends if they had any crazy hats and fun things to use for a photo booth. I set up a frame with my sons own # for his party. A few of the kids did take a few photos but they did not post to Instagram or they did not have an account to post. I had to set up the photo booth in the garage since the weather was calling for rain. I know it would have worked out better if I could have set it outside to call more attention to the booth.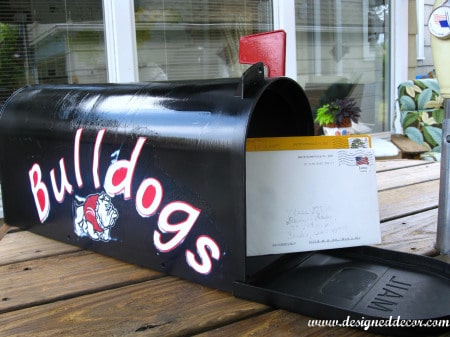 I reused the mailbox card holder. I just changed out the name and graduation date. You can see how I made this "Mailbox Card Holder" by clicking on the highlighted words in quotation.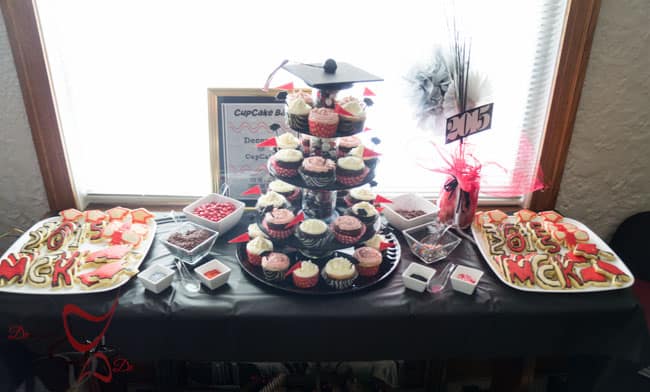 The last idea I had was a "CupCake Bar" where the guests could decorate their own cupcake with the toppings of their choice.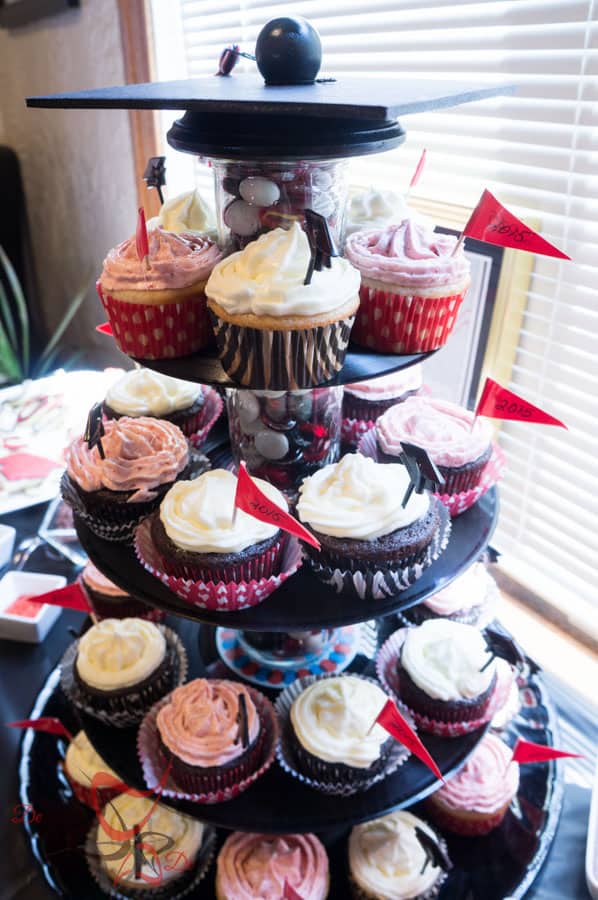 I made a sign to explain to the guests why the toppings were around the DIY cupcake stand.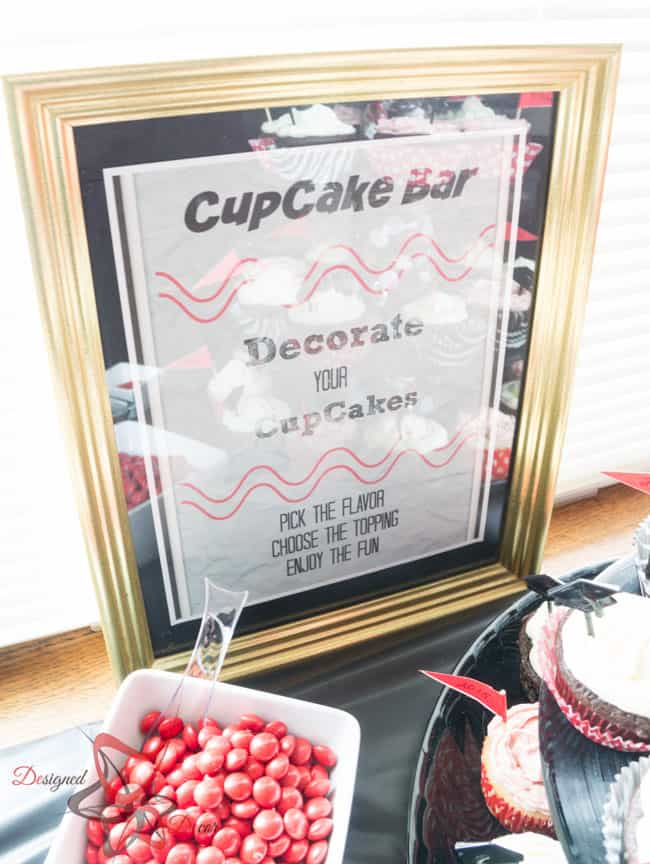 I will be sharing how I made the repurposed record cupcake stand, it was simple and easy! Of course I made way to much food, but better to have leftovers than people leaving hungry!

Join the DD Community!
Join the Designed Decor Community and receive weekly free tips on DIY home projects, painted furniture, decorating, and much more.