I am preparing for a graduation party, that will take place on July 8th. I have started to make the decorations for the graduation party, and wanted to share the ideas and decorations I am making. I know I am a little late on sharing graduation party decoration ideas, but my son has been gone for the last 3 weeks at our church camp(Camp Wakonda). He is working as a lifeguard/counsler, and this requires him to stay at camp. So that is why the party in July. Here is a link for those who might want to know more about our church camp. http://wakondacamp.com/
My first project was to make a cool card box holder, so I came up with the idea to use an old mail box and decorate it. Here is the finished project, but I also want to share the steps involved.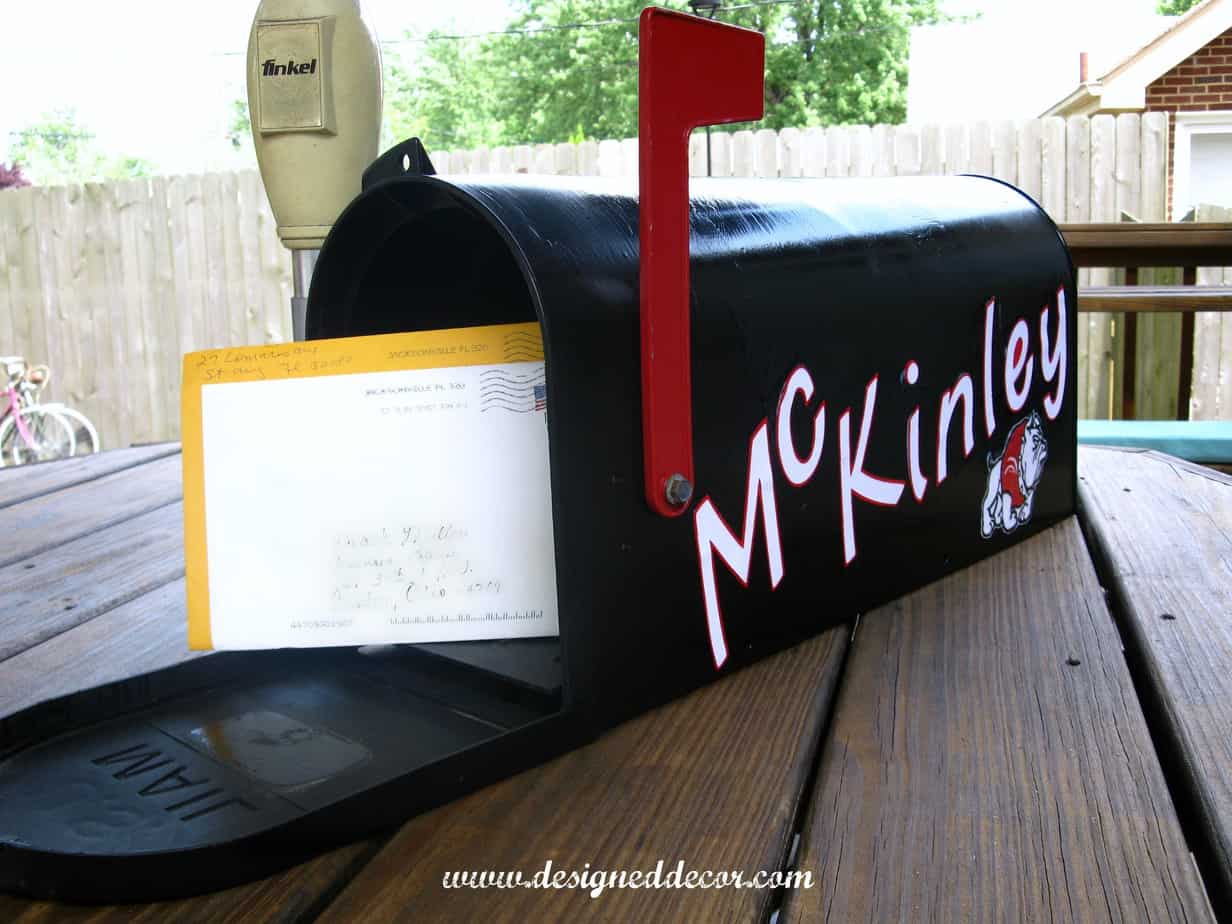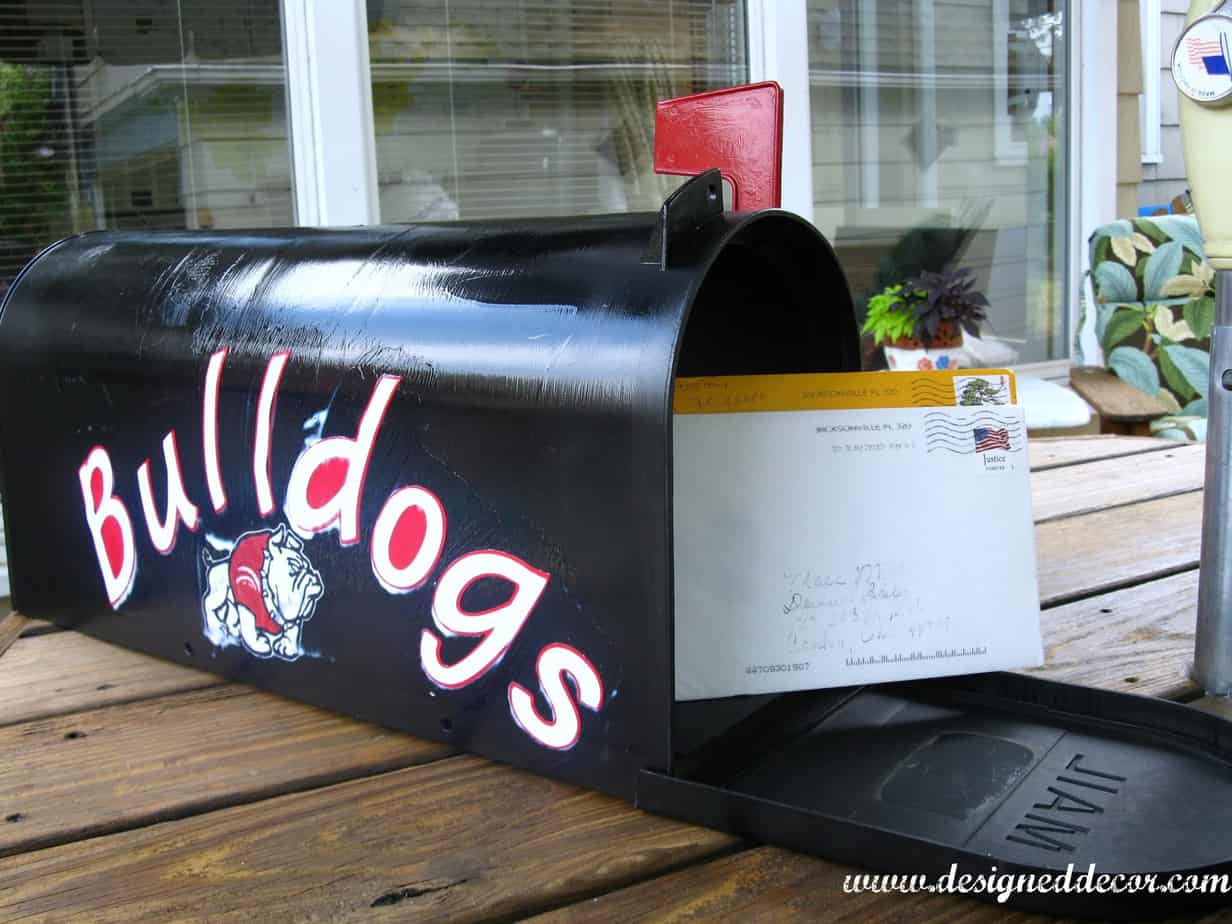 Here is a list of the supplies used.
Old mail box
Black and Red spray paint
Red and White scrapbook paper
Adhesive
Mod Podge
Clear Acrylic sealer
I purchased the mail box from a local salvage yard for $5. I had all the other supplies on hand. Here is a before picture of the mail box.
I scraped and cleaned the mailbox. I than used my Cricut Expression machine to cut the letters. I used" printing 101″ cartridge for the McKinley and Bulldog lettering and used "George and the Basics" cartridge for Mack and 2012 lettering.
I adhered all the letters together than adhered to the mailbox. I than used the Mod Podge to seal the lettering to the mailbox.
After all the Mod Podge was dry I used a clear acrylic spray paint to put a final seal on the entire project. I decided not to Mod Podge the front of the mail box with my son's name, that way I can remove his name and use the mailbox card holder again for the last graduation party in 3 years!
I loved how it turned out, what do you think? I will be posting the other projects as I complete them, so follow me so you can see the other great ideas.
Join the DD Community!
Join the Designed Decor Community and receive weekly free tips on DIY home projects, painted furniture, decorating, and much more.