It's officially summer so that means it's time to make S'Mores! A great way to do this is to have others build their own S'more with a S'Mores Party Bar. If you are searching for other great S'mores recipes and ideas, use the #LetsMakeSmores hashtag. I want to let you know this is a #sponsored post with #CollectiveBias and all opinions are completely honest and mine.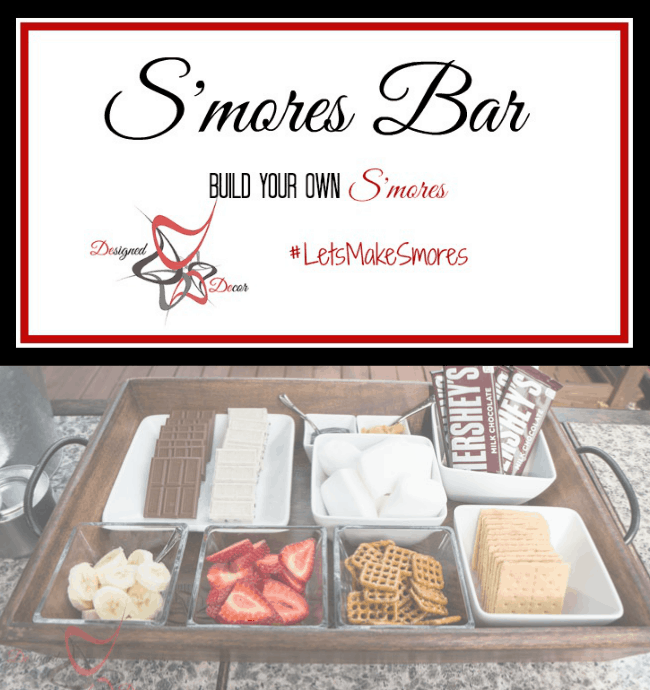 You can also stop over to check out the "Delicious Moments of Joy" site for other yummy ideas!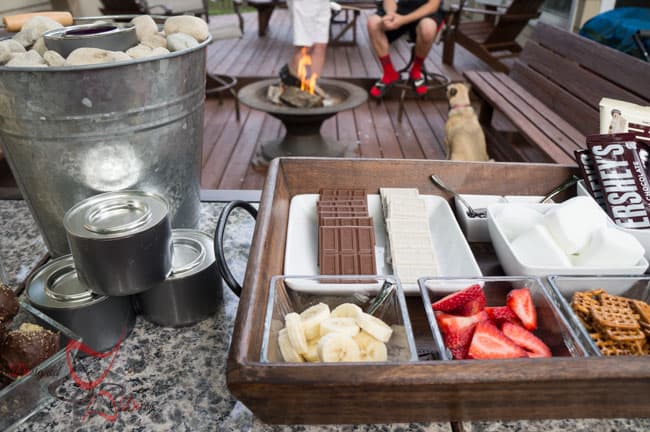 My "S'mores party bar" is used inside for those rainy days when you can't build an outdoor fire, who says you need a campfire for S'mores. Any day is a S'mores day by using this DIY indoor fire pit. I made this indoor fire pit using a metal bucket, small river rocks, and a Sterno heating unit.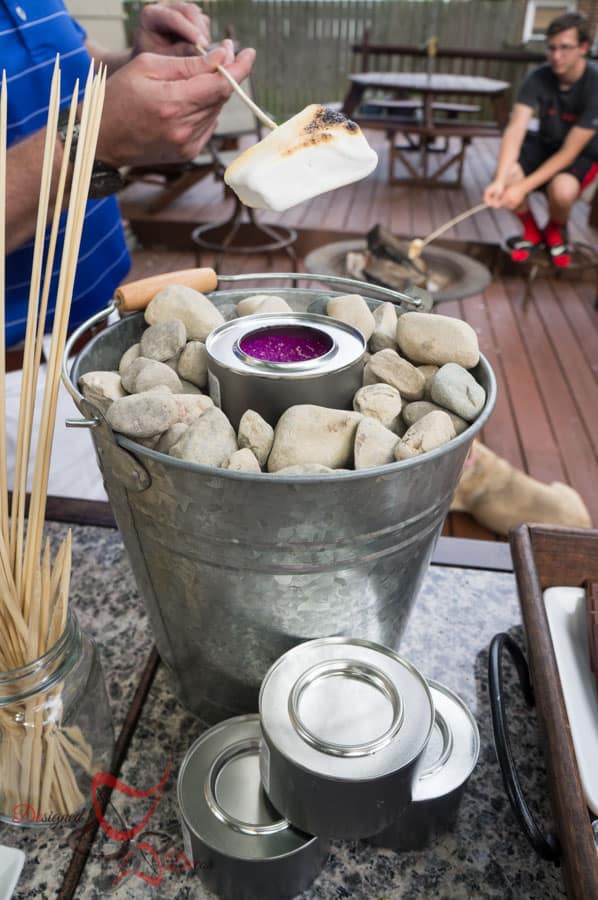 The indoor fire pit works great to roast those mallows. You can't see the flame but you can see how it is working. I am leaving mine assembled that way my boys can make a S'more when they want.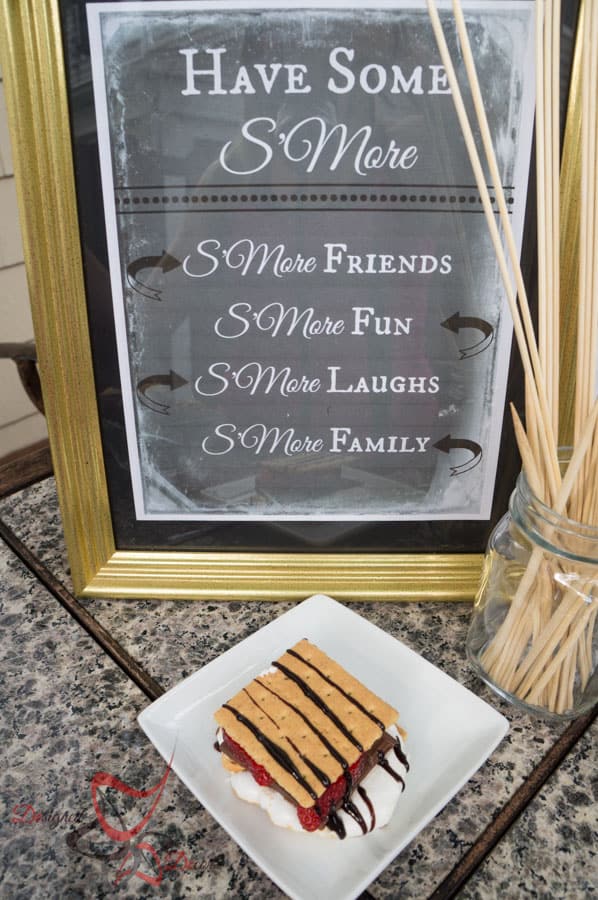 No S'mores party is complete without a graphic letting your friends and family know they need to "Have S'more." Be my guest and use this smore_graphic for your next S'more party.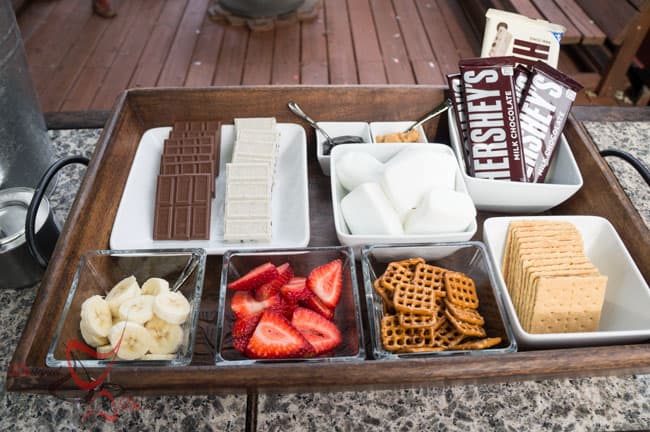 The toppings you add to your serving tray are endless. I really liked the fresh fruit mixed on my S'more. I am also a peanut butter lover so I added that to my serving tray as well. Of course, no S'more party is complete without Hershey's milk chocolate bars, Honey Maid graham crackers, and Kraft Jet-Puffed Marshmallows. I discovered that they are now making graham cracker squares, no longer do you have to break them apart. Oh, and those marshmallows are square too. Oh, the conveniences of S'more making!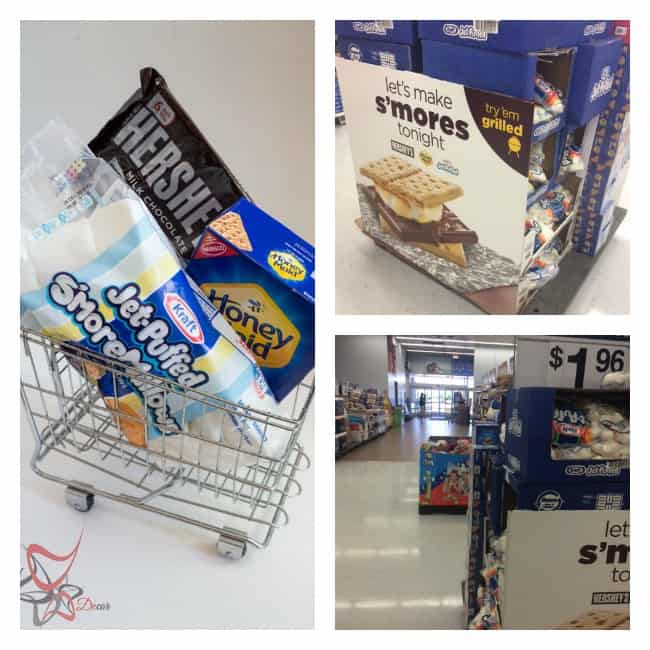 Wal-Mart has all your S'mores needs easy to find and all in one place.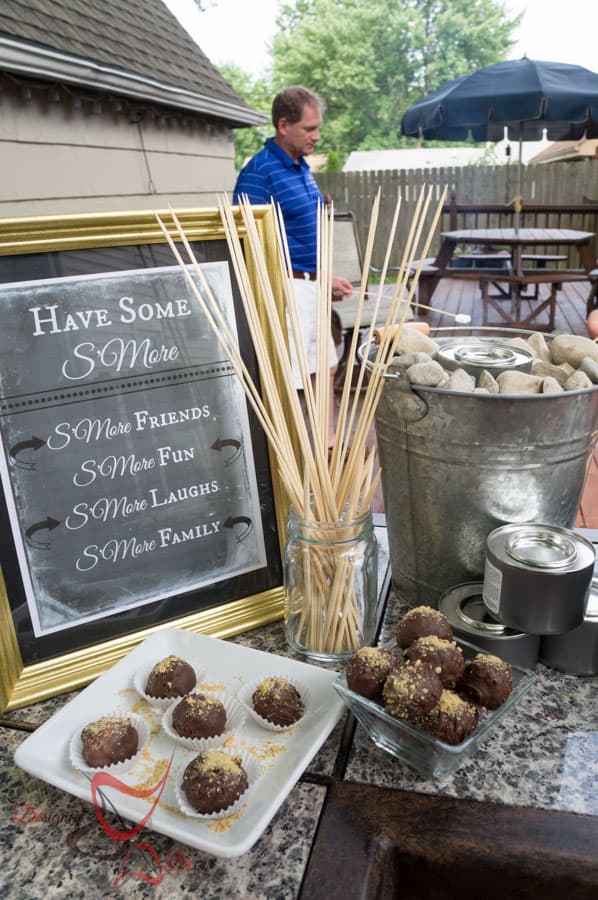 I also want to share my S'mores Bite recipe that I made. This recipe gives you the great taste of a S'more and it is easy to make.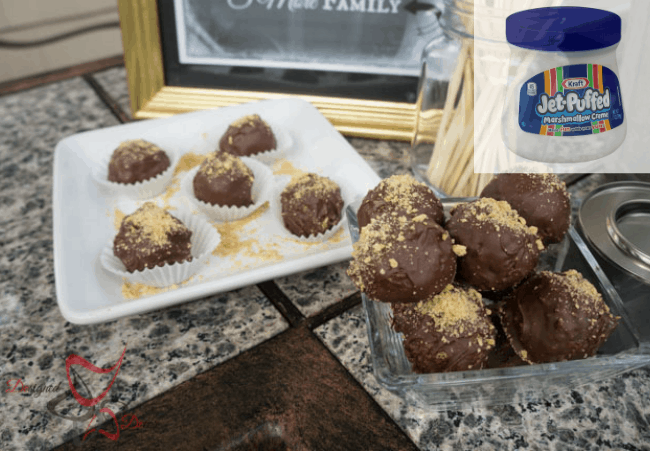 Smores Bites
Ingredients
3 1/4 cups crushed graham cracker sheets (about 3 packages)
4 cups mini marshmallows
4 teaspoons corn syrup
1/4 cup peanut butter
16 oz. chocolate (melted)
Instructions
Place graham crackers in a food processor and blend until crumbs are formed. Leaving about 1/4 cup aside.
Melt mini marshmallows and corn syrup in a double boiler to make a marshmallow fluff.
Combine the crumbs, marshmallow fluff, and peanut butter in a medium-sized bowl and mix until well combined. I used a stand mixer set on low speed. Be patient for it to mix together.
Form the crumb mixture into 1 inch balls and place on wax paper.
Insert a toothpick into each ball (for dipping)
Place formed balls into the freezer while melting chocolate.
Melt the chocolate ( I use a double boiler method and add a small amount of oil to the chocolate)
Dip the graham cracker balls into the chocolate and place them back on wax paper.
Sprinkle with the remaining graham cracker crumbs and let sit until chocolate has hardened.
Store in refrigerator.
Notes
Substitute 1 7 ounce jar of marshmallow fluff in place of the homemade fluff.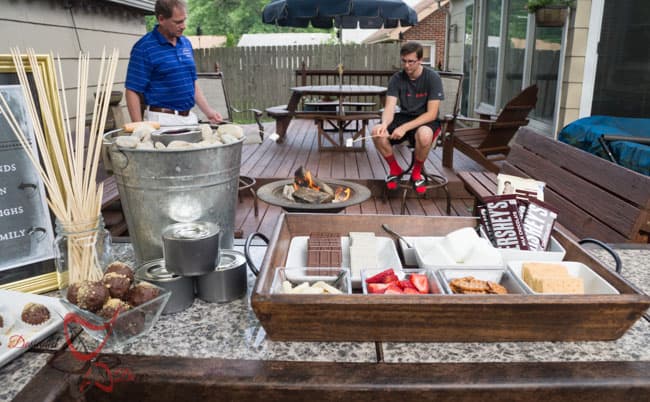 I would love to hear what is your favorite way to make and enjoy S'mores!

Join the DD Community!
Join the Designed Decor Community and receive weekly free tips on DIY home projects, painted furniture, decorating, and much more.