We had a great celebration for the graduation party. I wanted to share with you how all the projects I made came together.
The mailbox card holder was a BIG hit. Everyone loved the idea and I am now commissioned to make one for my Brother-in-law for his classroom.
The cut out cookies did not last long, everyone loved them! Everyone loved the idea for the Reese's graduation caps, it was a hot day so I could only bring a small plate of them out at a time.
The table decorations looked great on all the tables, it added color and they looked so festive.
We had fun, I was so busy being the host I did not take any pictures. We played corn-hole, ping-pong, basketball, twister, shot some water balloons with a balloon launcher as well as having a water balloon fight. The graduation party was so much fun and we had a great day! Congrats to my son Mack!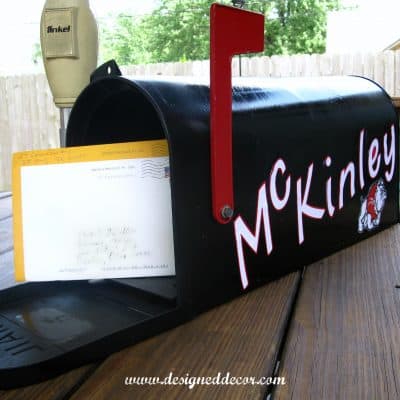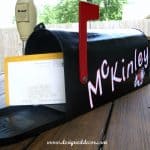 Join the DD Community!
Join the Designed Decor Community and receive weekly free tips on DIY home projects, painted furniture, decorating, and much more.