I just finished making the cut out cookies for my son's graduation party. I wanted to share this AWESOME recipe with you. These are by far the best cut out cookies that I have tasted. I am not saying that because I made them, this recipe came from a friend of mine, Anita, Thanks Anita. I have made these cookies for the past 4 or 5 years, and my family goes crazy every time I make them.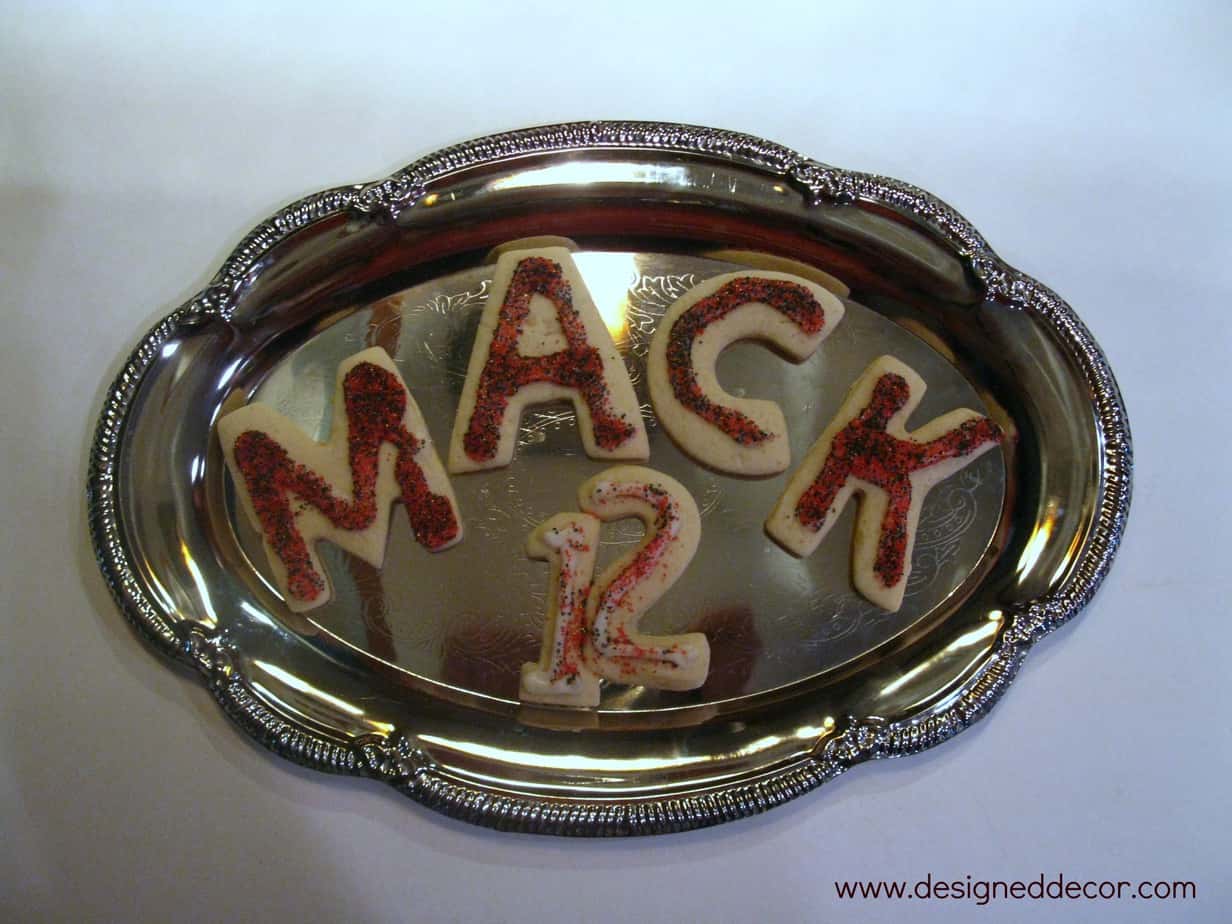 Recipe:
1 cup butter, softened
1 cup sugar
3 eggs
1 Tbl. vanilla
1 Tbl. almond
4 cup flour
1 Tbl. baking powder
1 tsp. salt
Mix butter, sugar, eggs, vanilla and almond until smooth. Add flour, baking powder and salt slowly until well blended. Roll out dough on floured surface, cut out with cookie cutters. Bake at 350 for 6 – 8 minutes.
I purchased alphabet and numeric cookie cutters from Amazon. I looked at all my local retail stores and nobody had each letter. I only need 4 letters and 3 numbers.
My sons high school is McKinley, and they abbreviate it by McK. This made my job so easy when making the cookies because as you can see my son's name in MACK. I used all the same letters to have his name and his school made into cut out cookies.
While I was baking some of the first batches of cookies, one of the #1 cookies slid into the #2 cookie, I did not see it until after they were done baking. I loved how it looked so I did the rest of the numbers just like the mishap cookie. Sometimes accidents are a great thing, why didn't I figure this out before I made some as separate cookies?
Now for the icing:
1/2 cup butter, melted
3 cup powder sugar
1/2 Tbl. vanilla
1/2 Tbl. almond
2 – 3 Tbl. hot water
Mix all ingredients together until well blended. Use food coloring and sprinkles to decorate.
I hope you enjoy this recipe as much as my family does.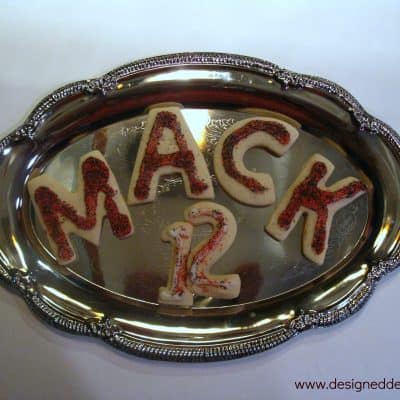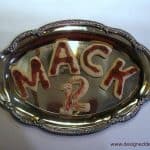 UPDATED:
Same fablous recipe used, just new updated photos from my youngest sons graduation party!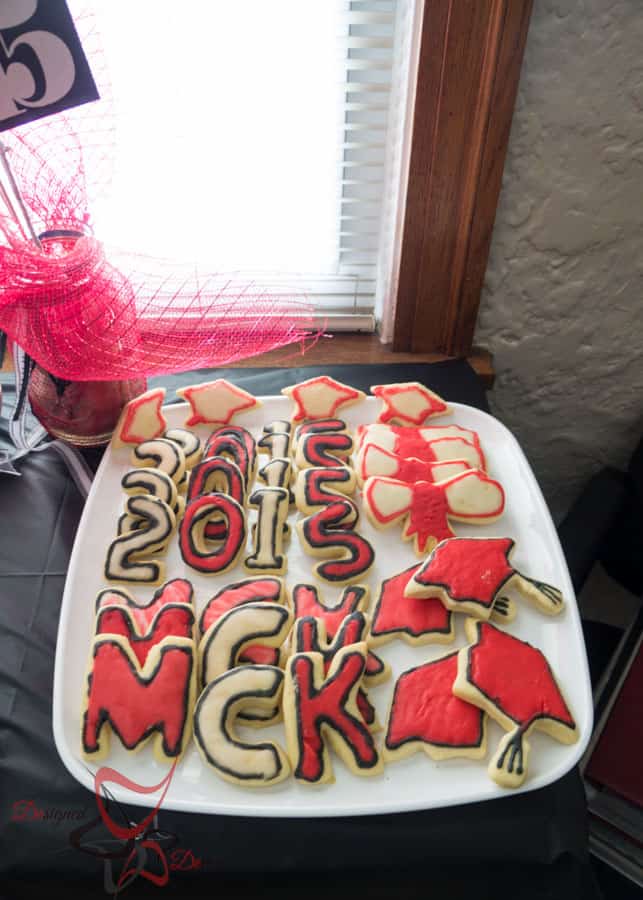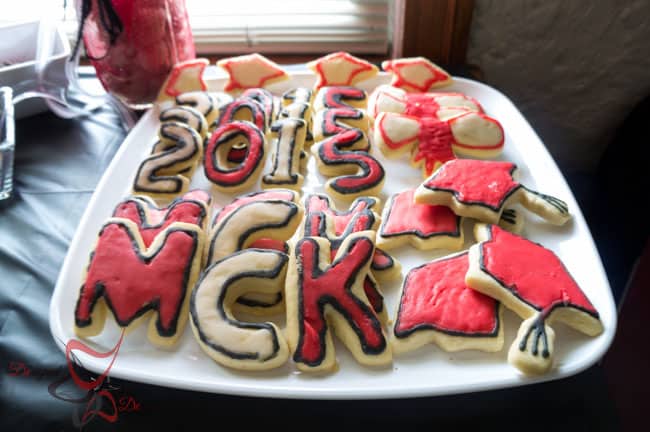 Join the DD Community!
Join the Designed Decor Community and receive weekly free tips on DIY home projects, painted furniture, decorating, and much more.