Today I made the Reese's cup graduation caps for my sons graduation party. I am now on the count down to the party, 2 days and counting. This was an easy and fun dessert to assembly. I used Reese's cups (of course), a generic brand of peanut butter and fudge cookie, Nocella(milk chocolate, hazelnut spread), string licorice and red M & M's.
I first laid out the cookies and placed a dab of Nocella of each cookie. I placed the unwrapped Reese's cup on top of the cookie.
I flipped each cookie over and placed another dab of Nocella on the top of the cookie. I than cut and placed the string licorice on top of the dab of Nocella, and placed another small dab of Nocella on top of the string licorice. I placed a red M&M on top of the string licorice, this was after I had sorted the red M&M's from the other colors.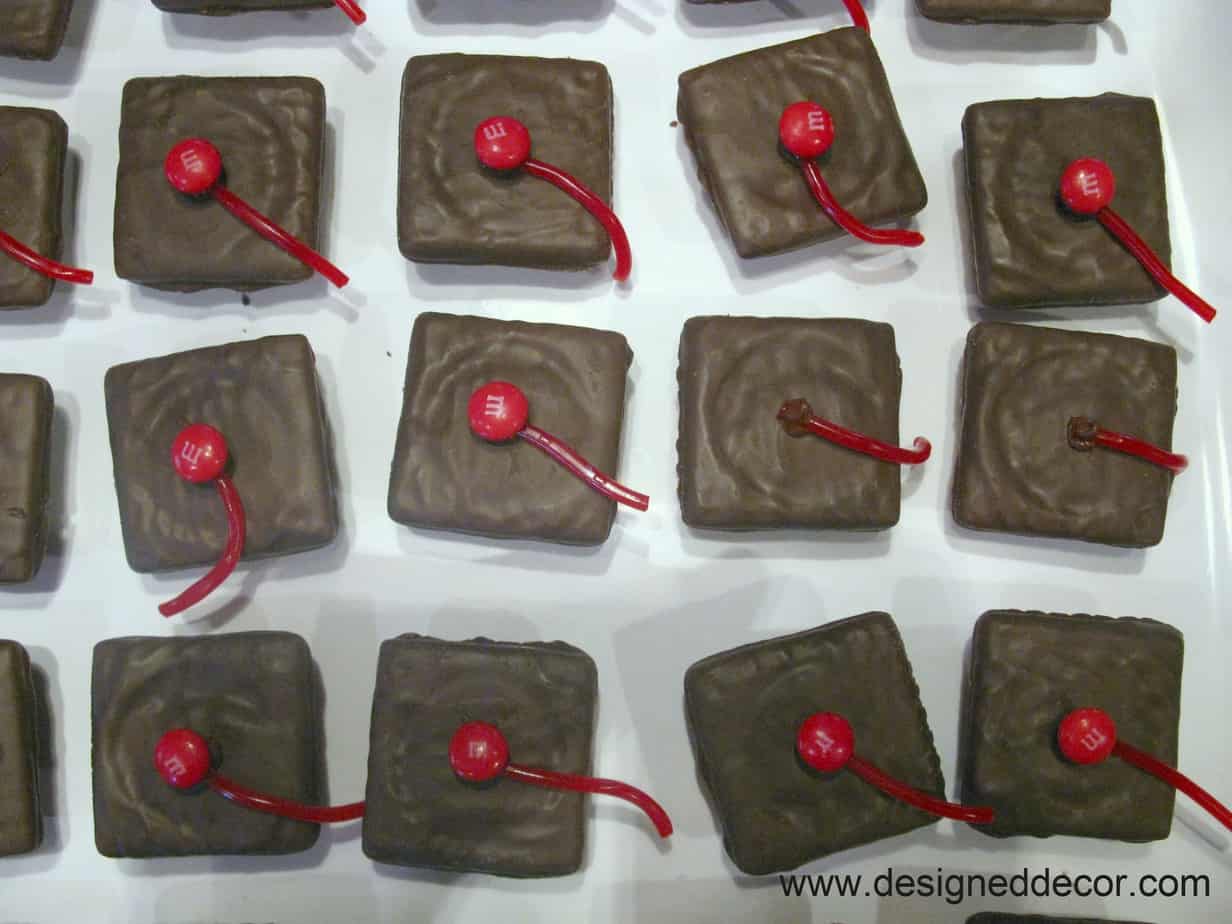 I placed the tray of the assembled graduation caps in the refrigerator to help set the Nocella. I would highly recommend that you store the Reese's cup and the cookies in the refrigerator prior to assembling the caps, this allowed for the wrappers to be removed easily and the chocolate did not melt while assembling the caps.
This would be a great fun project to get the younger siblings involved in helping with the Graduation Party.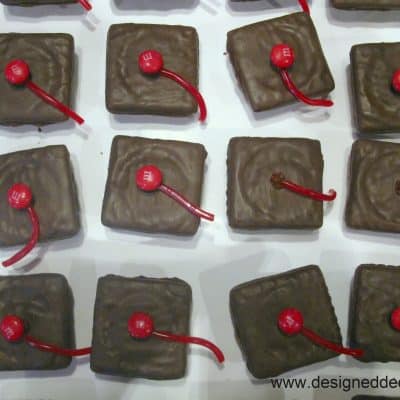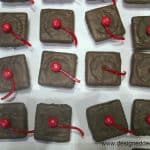 Join the DD Community!
Join the Designed Decor Community and receive weekly free tips on DIY home projects, painted furniture, decorating, and much more.