With the growing trends of galvanized metal, I thought I would teach you how to create a galvanized metal paint effect that you can apply to any surface to make it look like galvanized metal.
I found the perfect metal letters to hang on my wall in the office and I knew I wanted them to look like galvanized metal. I am giving the office a makeover and wanted a touch of industrial to add to the space to go along with my faux tin tile ceiling.
I found the metal letters from the shop where I sell my furniture pieces, Modern Vintage. Lesley finds some of the best industrial decor pieces. As soon as she brought them into the shop, I took them home waiting for my office makeover. The metal letters had been painted in white and were in need of some TLC with a makeover.
I also added the galvanized metal paint effect to my existing desk lamps to save money and not have to spend the money on trendy lamps. I taped off the cord, the metal post, and also the inside of the lamp shade before applying the base layer of the gray spray paint.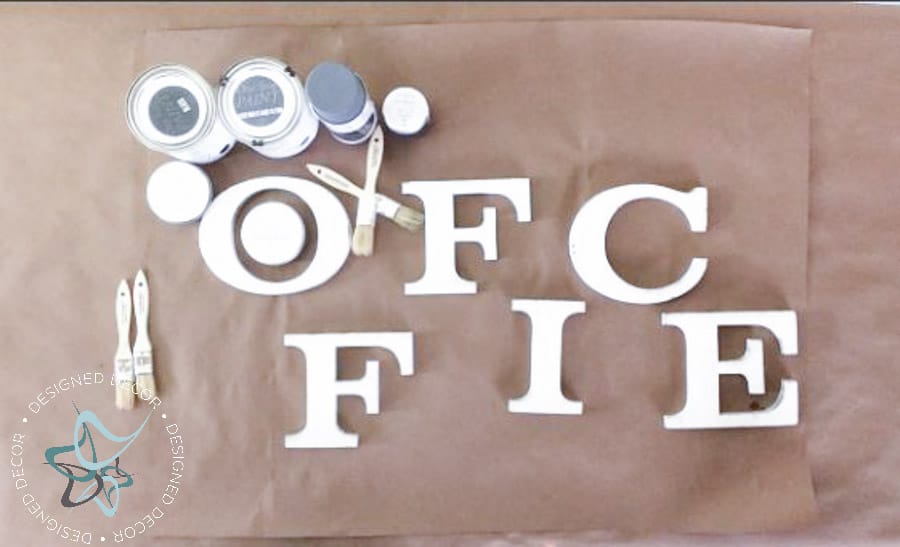 This post contains affiliate links. Please see my full disclosure for details.
Supplies Needed:
Chalky Mineral Spray Paint in Parisian Nights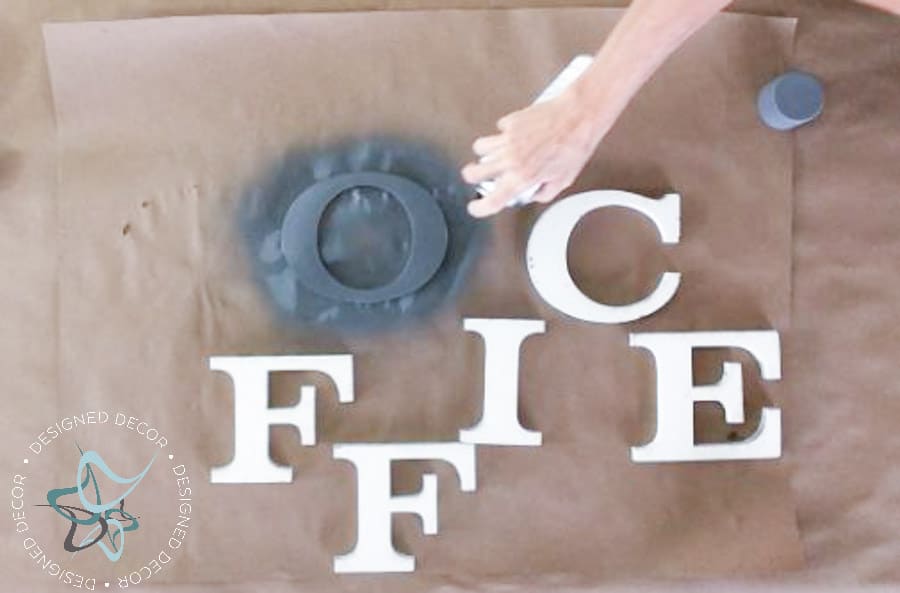 Step 1: Spray paint the surface with Chalky Mineral paint with light coats until fully covered and let dry completely. It's better to apply really light coats to prevent overspray and drips.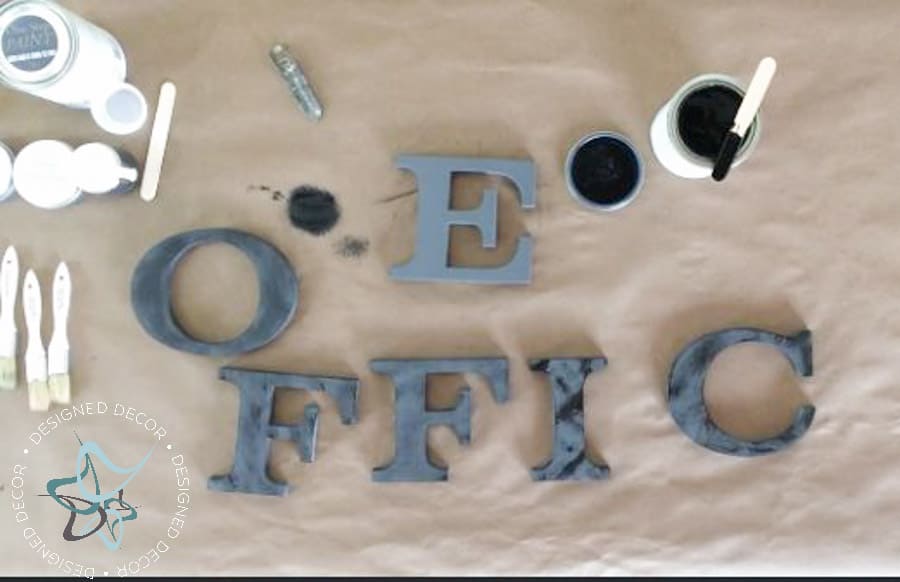 Step 2: Apply black chalk paint using a dry brush method. Make sure to use a random pattern and to apply some areas heavier than others. The black paint will blend once applying the wax layers.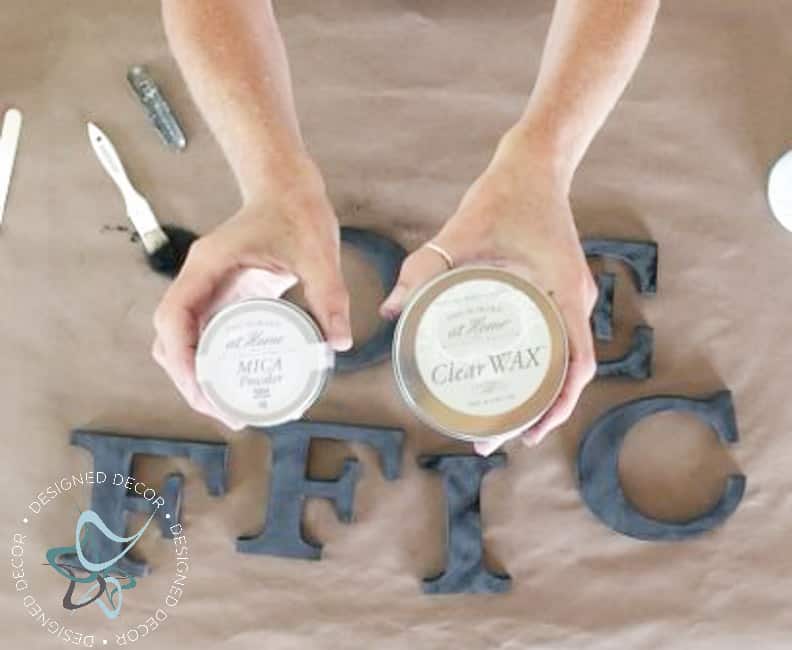 Step 3: Mix a small amount of clear wax and mica powder together, making sure the wax is mixed really well with the mica powder. Apply using a dry brush method.
Step 4: Apply liming wax to surface. The more liming wax you apply, the lighter the metal effect will look. I liked a dark color, so I applied the liming wax with a dry brush method.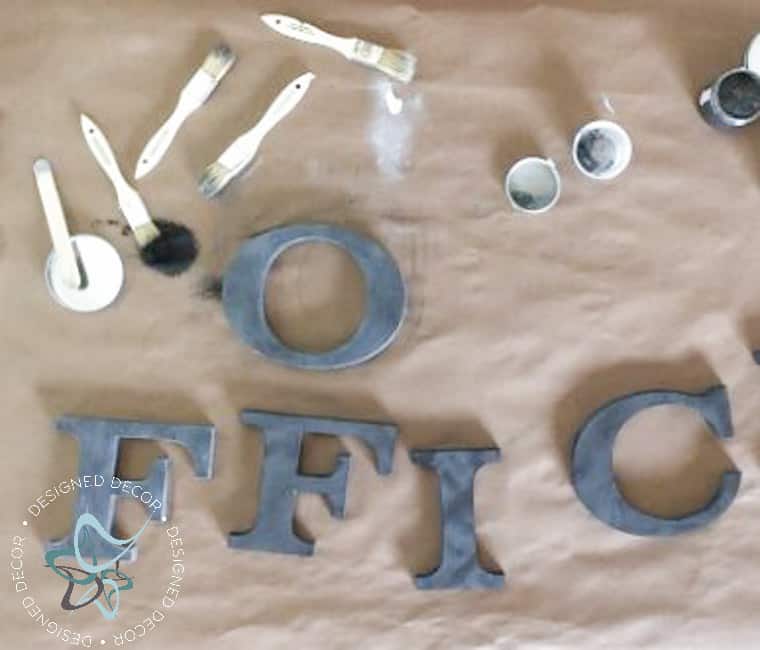 Step 5: Apply more mica powder while the liming wax is still damp. This adds more of a metal shiny effect.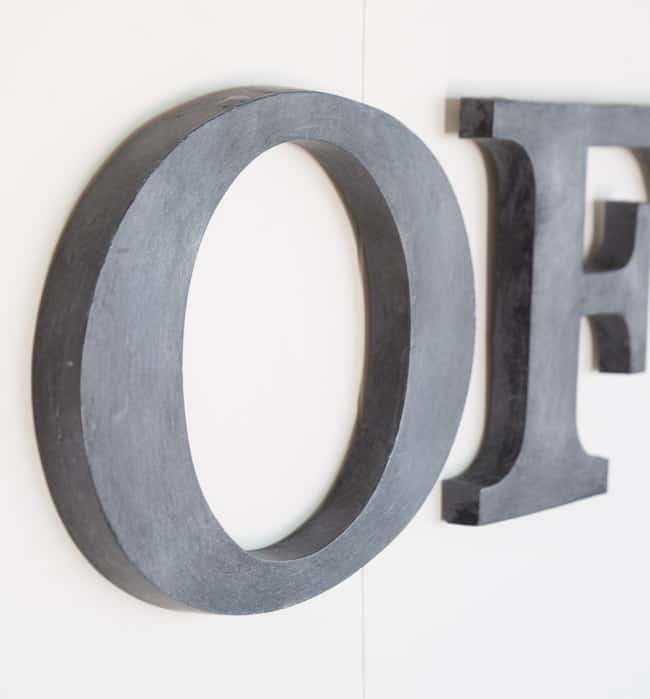 For those who wish to watch a step by step video, go over and visit my YouTube channel for all the details.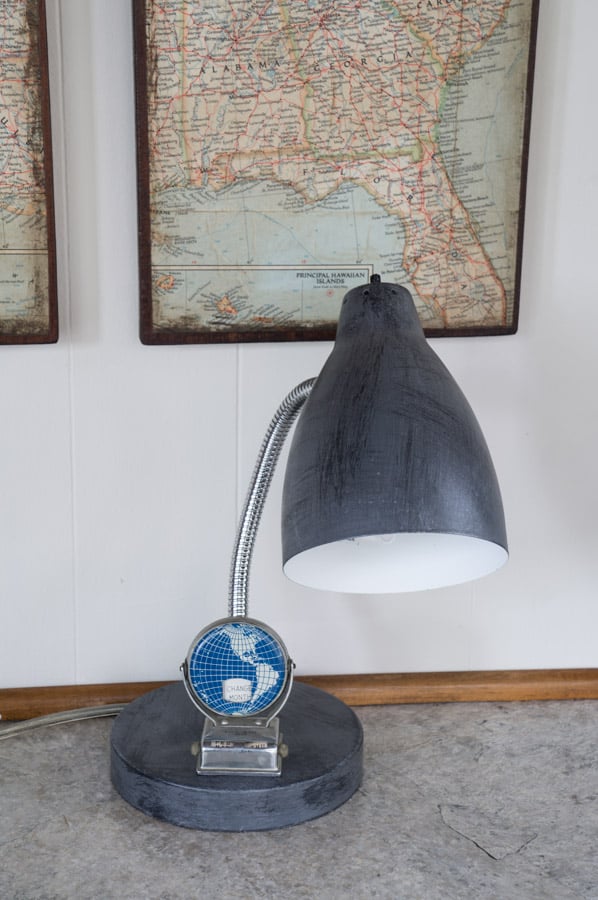 I used the same steps to makeover my desk lamps and they turned out just like the metal letters.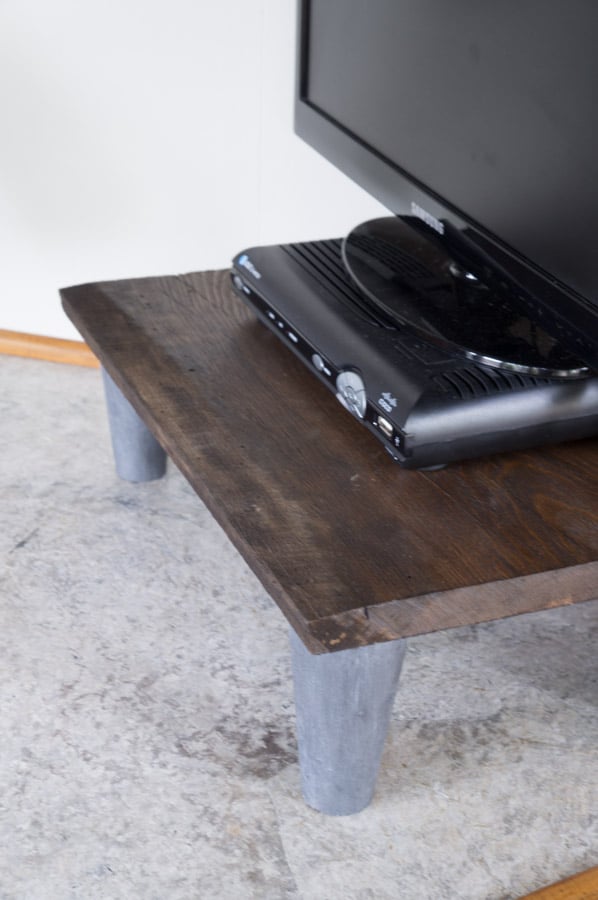 I mentioned you can use this galvanized metal paint effect on any surface. The legs on this desk riser are wood and it looks just like the other accessories. I also painted my plastic pencil holder. All the office accessories pull together nicely and added the perfect finishing touches.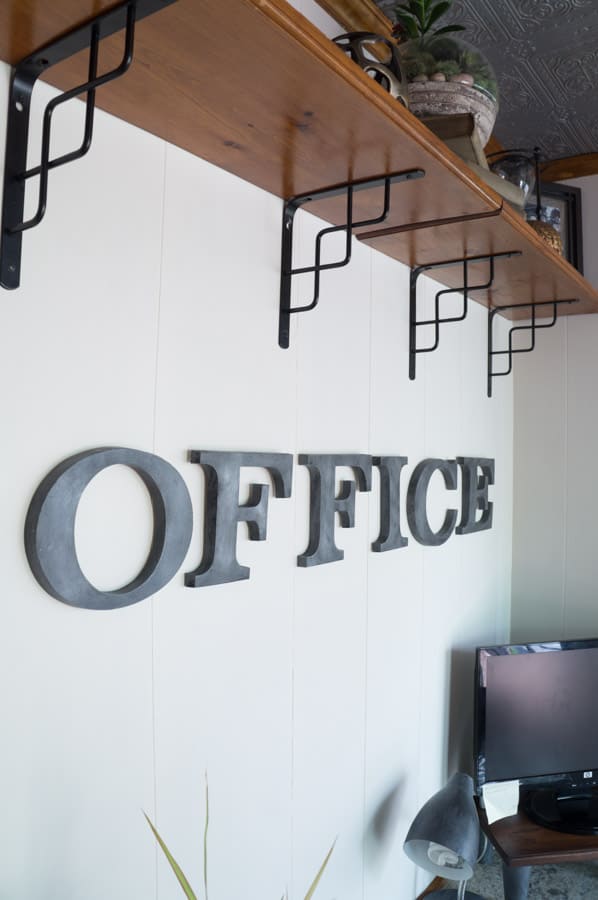 I will be sharing these other great office makeover projects as they are completed. If you would like to follow along, please make sure to sign up for my newsletter and you will receive notices on my next projects.

Join the DD Community!
Join the Designed Decor Community and receive weekly free tips on DIY home projects, painted furniture, decorating, and much more.