Are you tired of your outdated countertops? Have you been looking for options for replacing those outdated countertops, but everything is out of your budget? I have discovered an affordable way to use those existing countertops and just cover them with paper, yes paper. I am talking about using Rescue & Resurface for a Countertop Makeover.
This post contains affiliate links. Click here to see my full disclosure policy.
We built a wall desk in our office space 12+ years ago. At the time we used vinyl flooring squares for the top. I know, don't judge me. I still love the function of the desk but hate the way the desktop looks. I discovered a company called Rescue & Resurface that uses hand painted paper to transform those outdated countertops. They have a great selection of stone, marble or metallic hand painted paper. I decided to use this to cover up my ugly outdated desktop since it was affordable and gorgeous.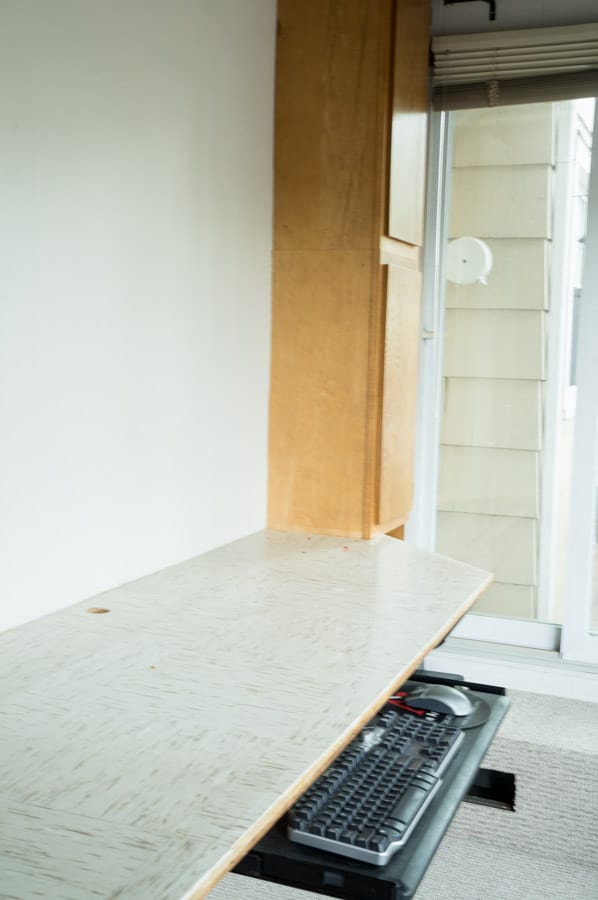 Working with this company was so simple and easy. You measure and calculate the square footage you will need to cover your existing area. They sell the product in kits or you can order each item separately.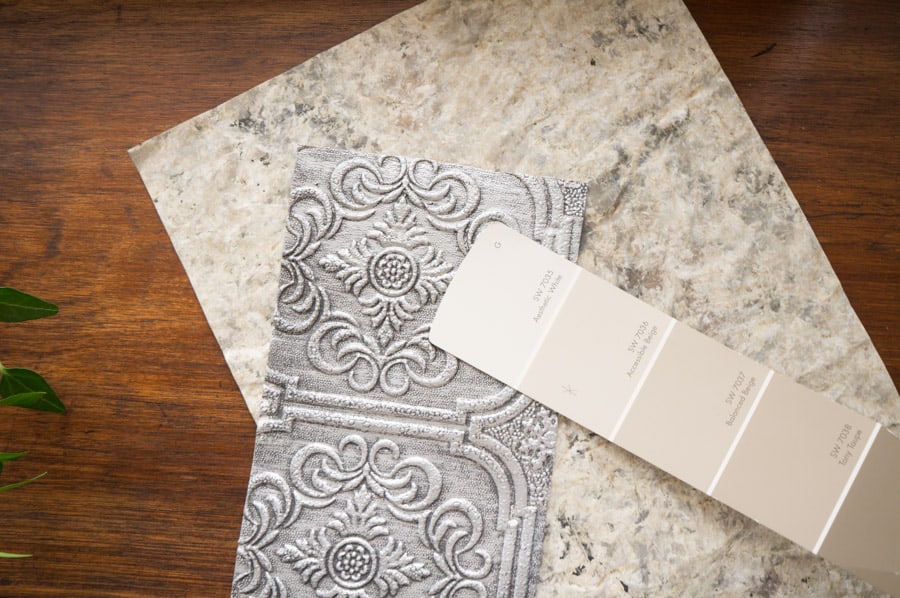 Since they have a great selection of hand painted paper options, I ordered a few sample swatches so I could match the samples to my paint swatches and ceiling swatch. I decided on the sticks and stones sample, ordered my kit and anticipated the arrival.
Here is a quick video to see the transformation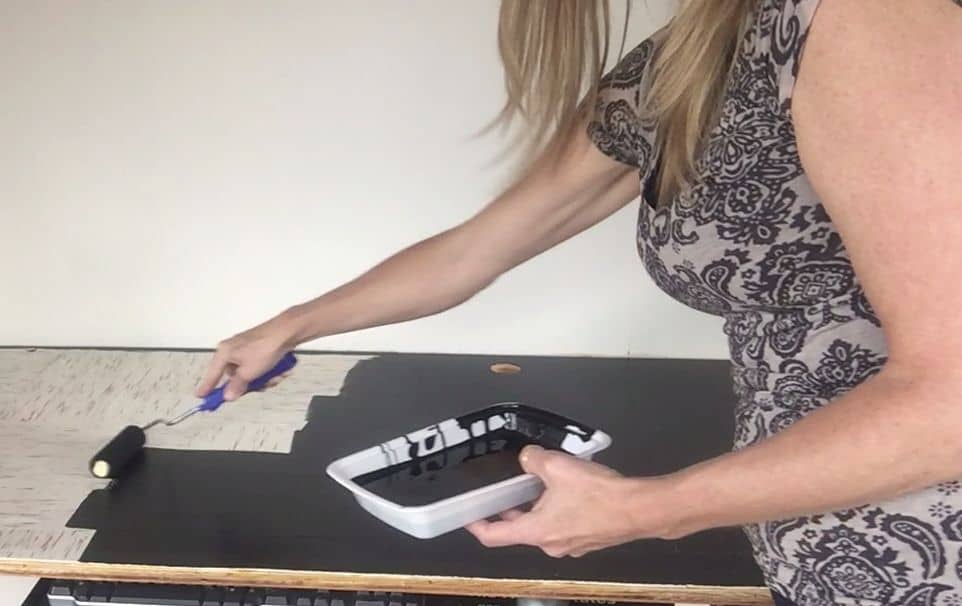 The first step is to properly prep your surface. They send you complete step by step instructions and it was very easy to makeover my countertop. Once the proper prep work is done, you begin with the bonding primer. Apply the bonding primer with the recommended roller and let dry overnight.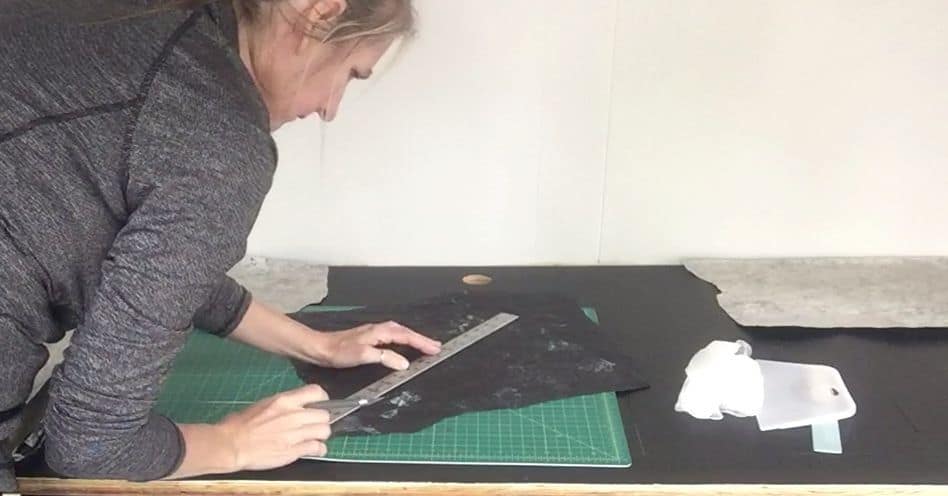 The next step is prepping the paper by ripping into different sizes and preparing the straight edge pieces. You have 2 different methods of ripping the paper which is all included in the instructions. They also have great video tutorials on their website, which I highly recommend you watch.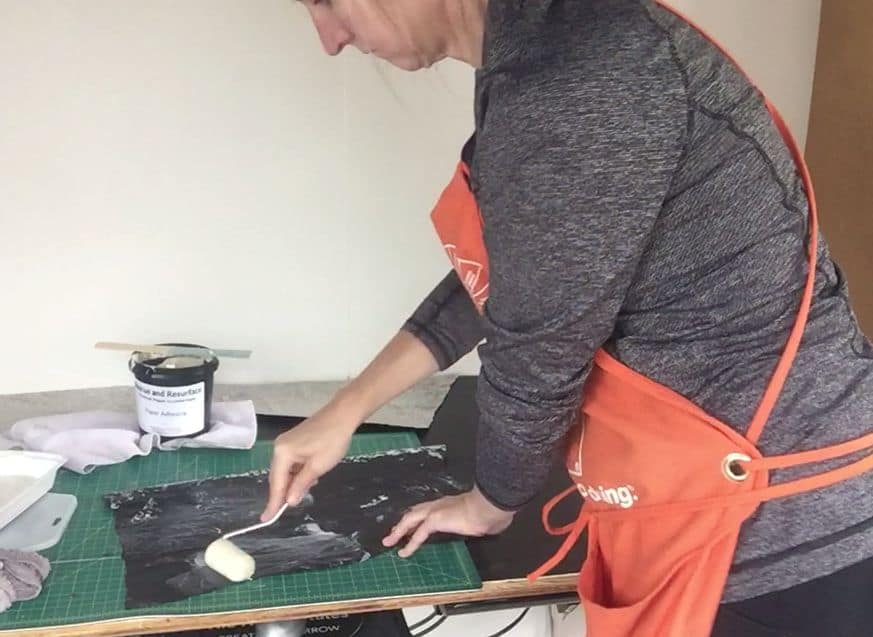 After you have all the paper torn and a pattern laid out on your countertop, you are ready to begin the gluing process. It's very easy to apply the glue and lay the pieces in place. Once the pieces are in place you use the plastic smoothing tool (included in kit) to smooth and work out the air bubbles. Let the painted paper dry overnight.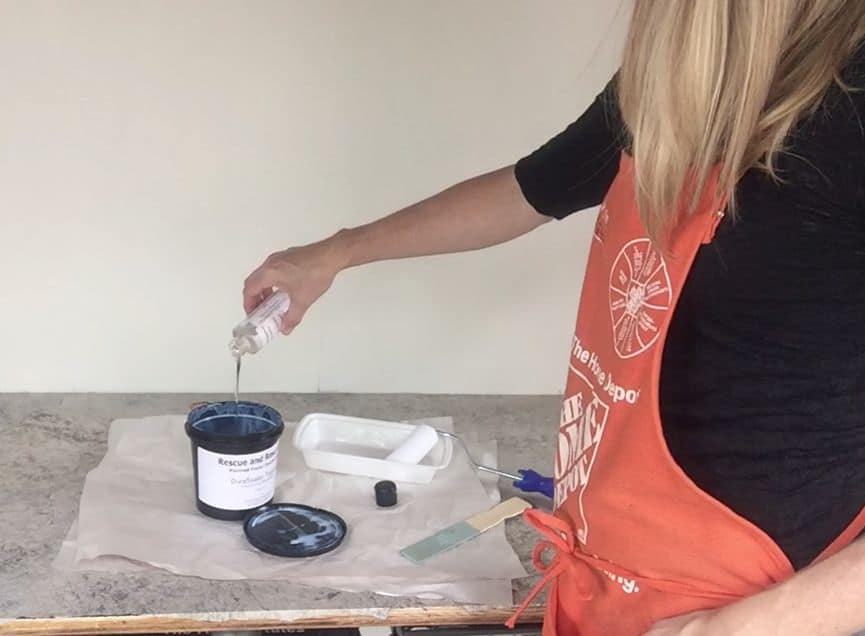 The final step is sealing the hand painted paper. Again, I applied the top coat with a roller. Allow the first coat to dry 4 hours and apply a second coat and dry overnight. It is important to add the second coat in a certain time frame which was covered in detail in the instructions. I allowed my desktop to dry and cure for a few days before I placed anything back on top.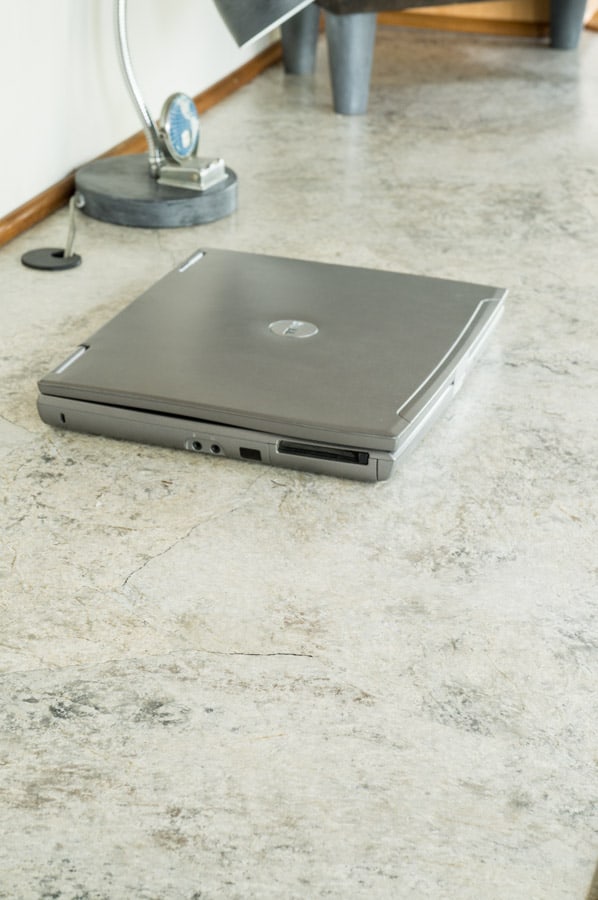 The entire process took 3 days but that was allowing for proper dry times, so make sure you have your project planned in advance. The actual labor was easy and hardly took any time at all.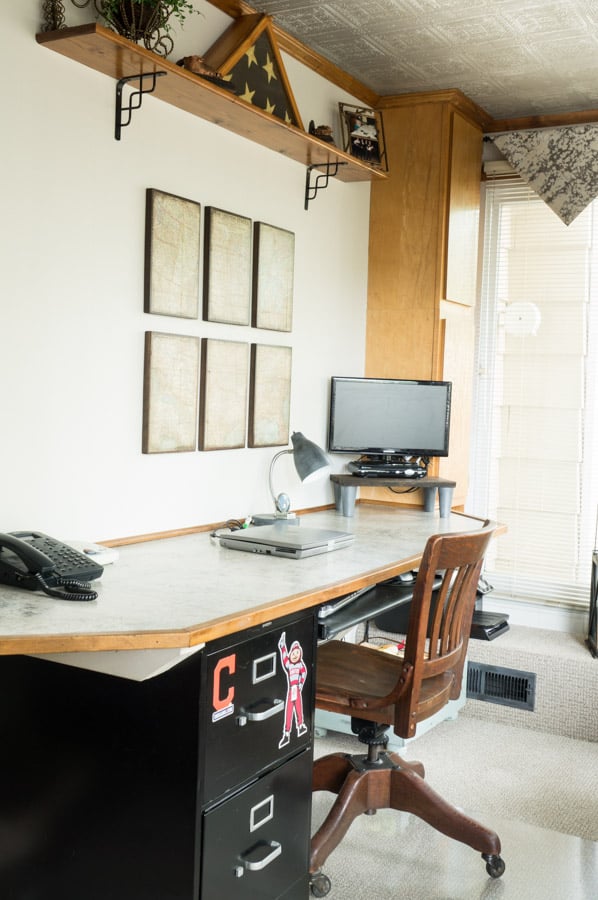 I love how the countertops look with this paper transformation. They look like stone countertops without the designer price tag. You can use this product in the kitchen or bath and give your countertop this great countertop makeover. I also like the idea of using it as a back splash or even on a small accent wall. Make sure you stop over to my YouTube channel to check out the video I made for my countertop makeover with Rescue and Resurface.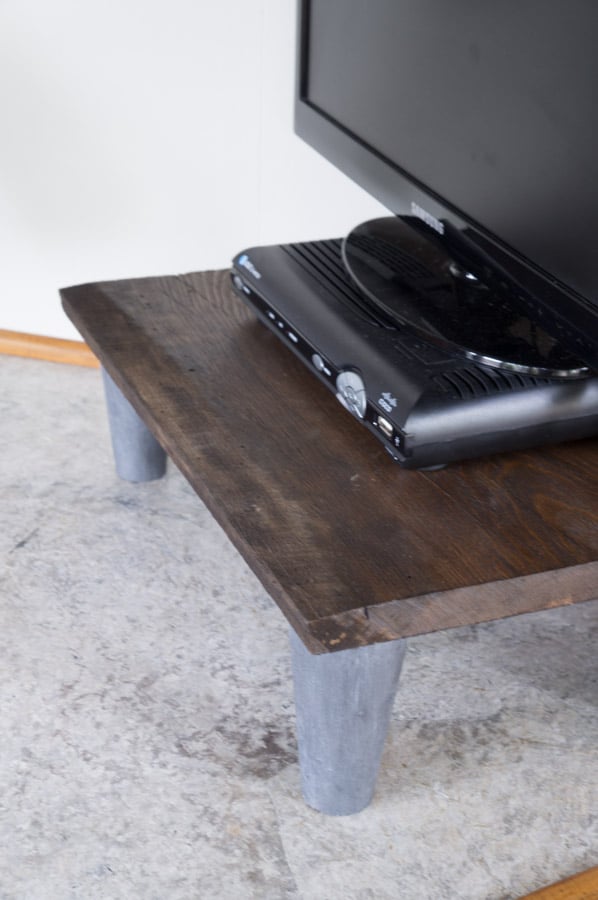 Also, stop over to see my other office makeover transformations!

Join the DD Community!
Join the Designed Decor Community and receive weekly free tips on DIY home projects, painted furniture, decorating, and much more.