Decorating does not have to be complicated or overwhelming. Many people get overwhelmed with basic decorating and never even want to consider changing the decor to add in seasonal items. Follow these easy fall decorating tips and you will be changing out your home decor each season with little to no prep.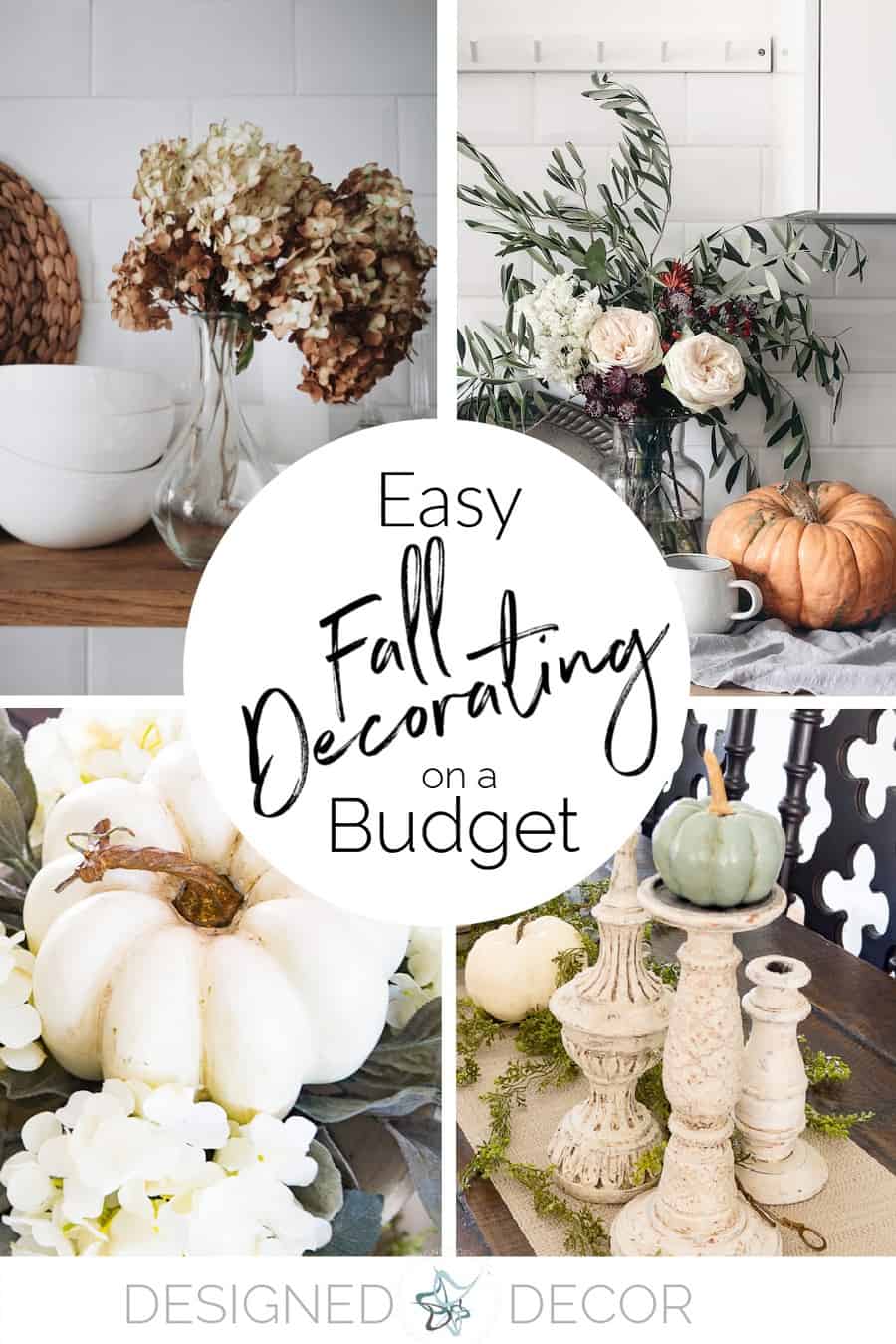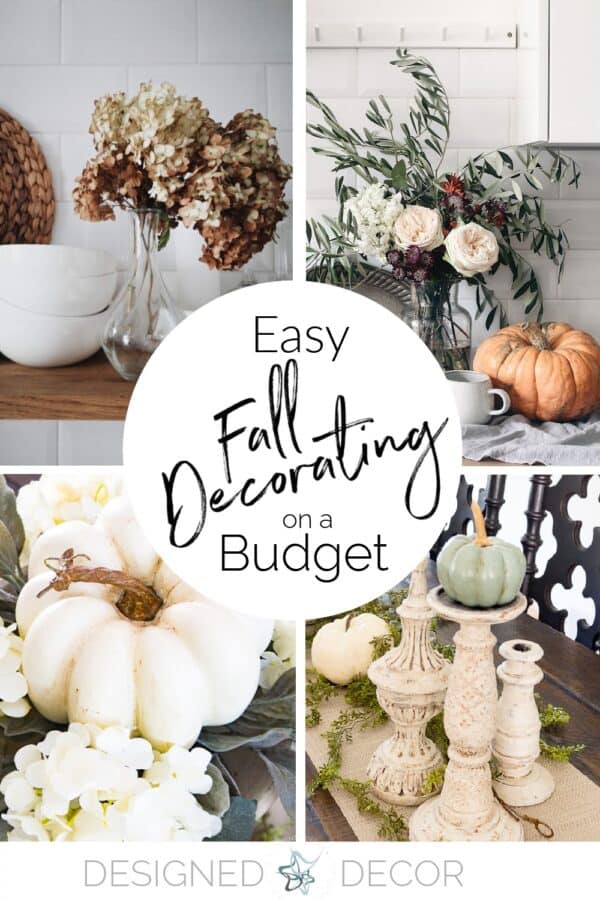 Fall Decorating Tips
My biggest tip for easy fall decorating is to use what you have. DO NOT change out the staple decor pieces, just add in a few fall elements to the existing decor items.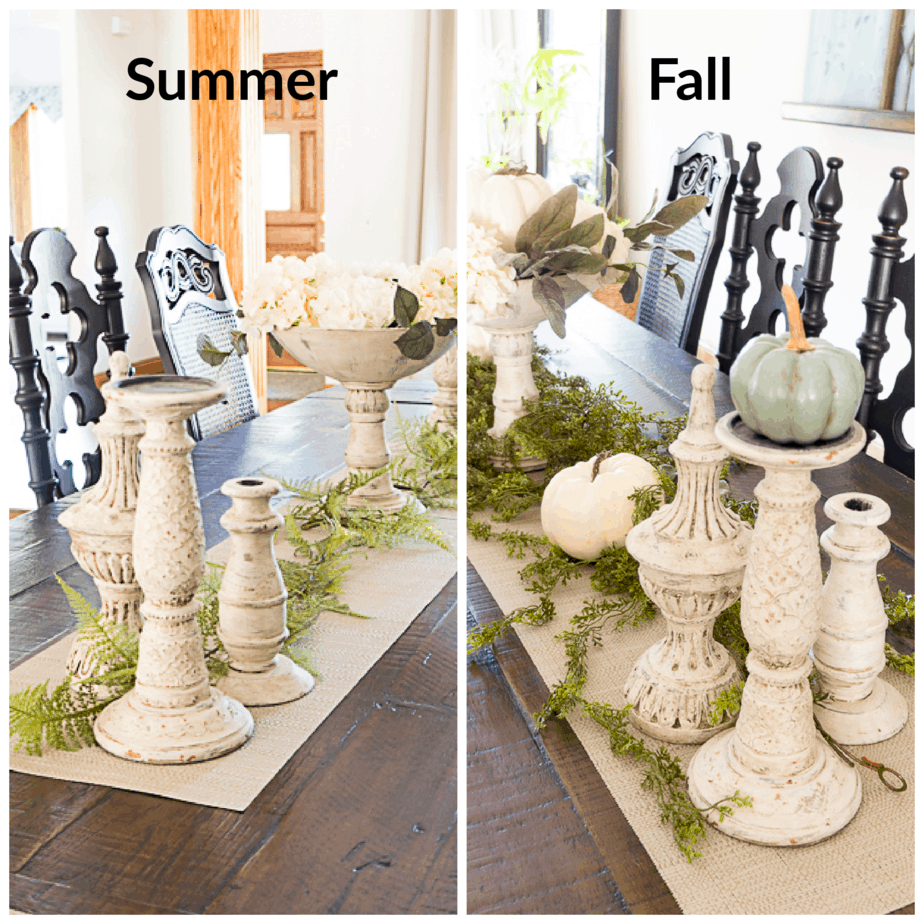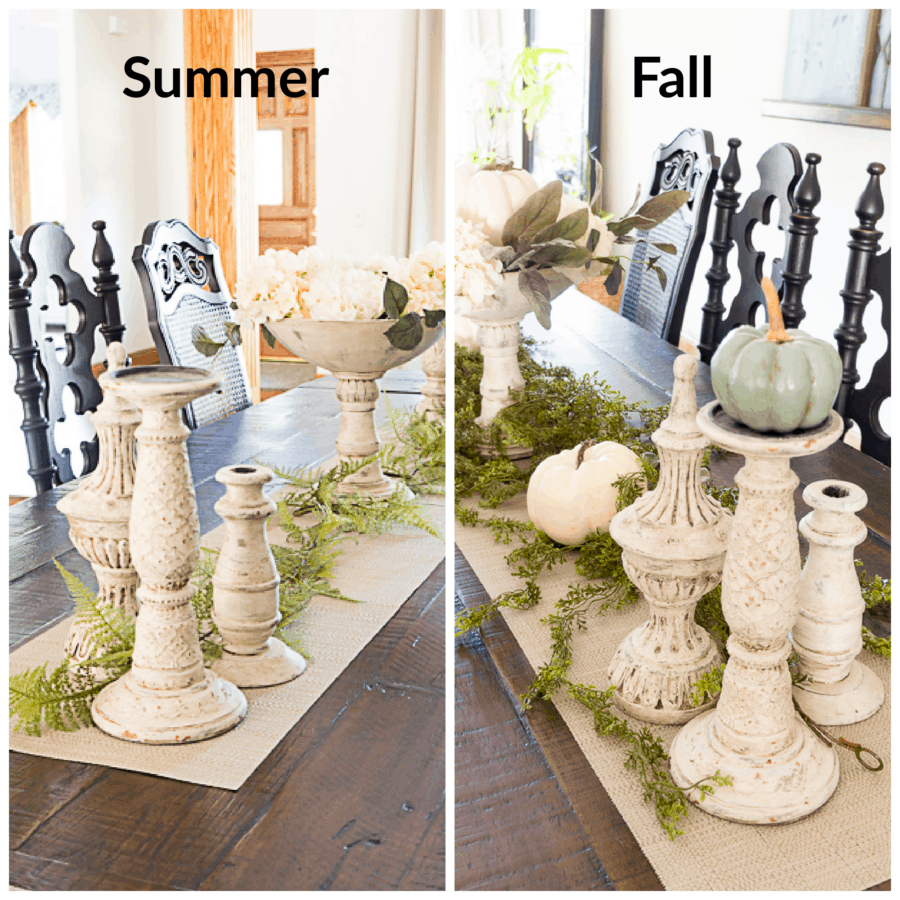 This dining table vignette has the same basic staples and I switched out the greenery and added in pumpkins. This is the simplest way to add in touches of fall without having to change the entire vignette. Also, make sure you read this post about simple decorating tips to transition between the holidays.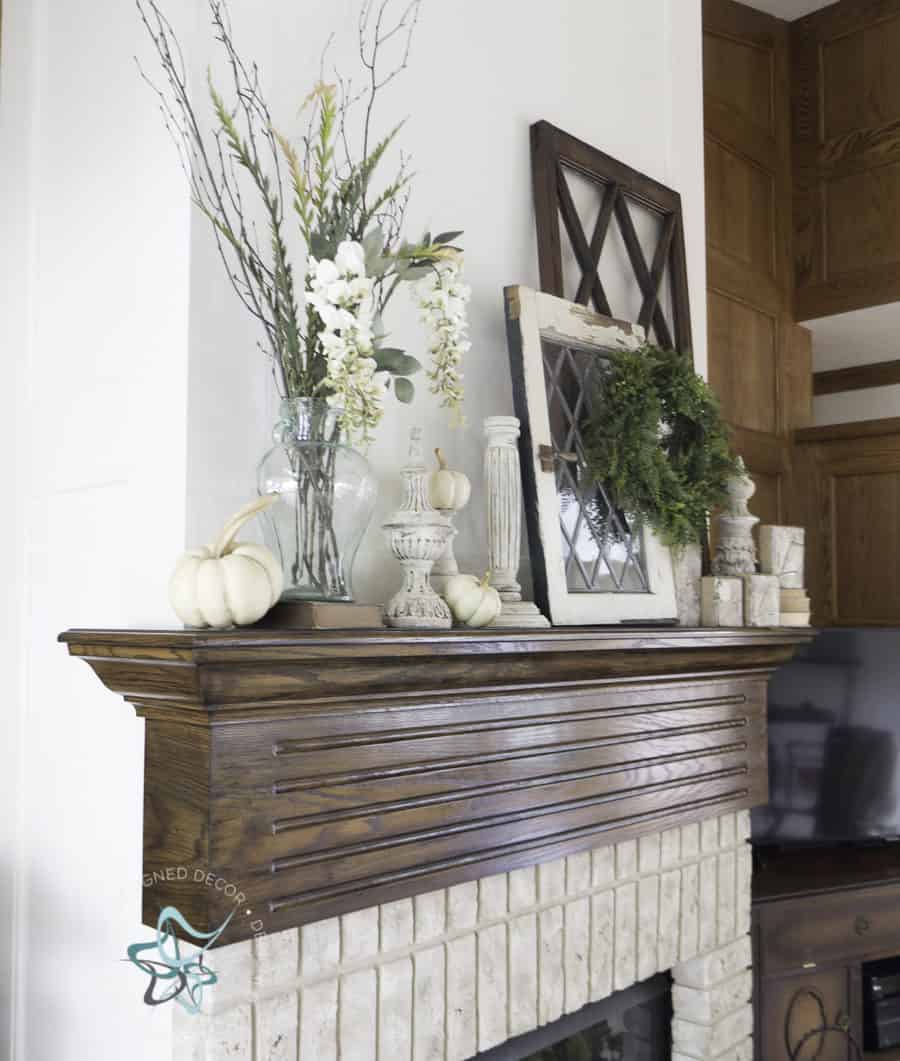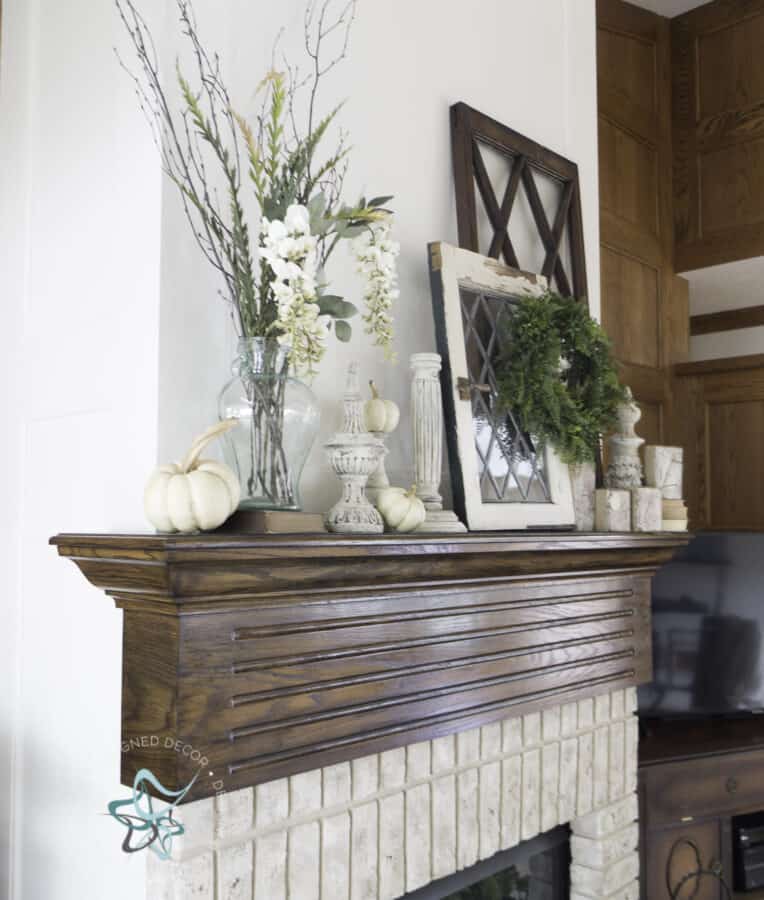 Choose only a few areas in your home to add fall touches. Adding touches of fall on every surface or every room tends to be overkill. Over-decorating will distract your eye and it will not know where to focus when entering a room. My 3 main areas to decorate seasonally are the mantel, dining room table, and entryway table.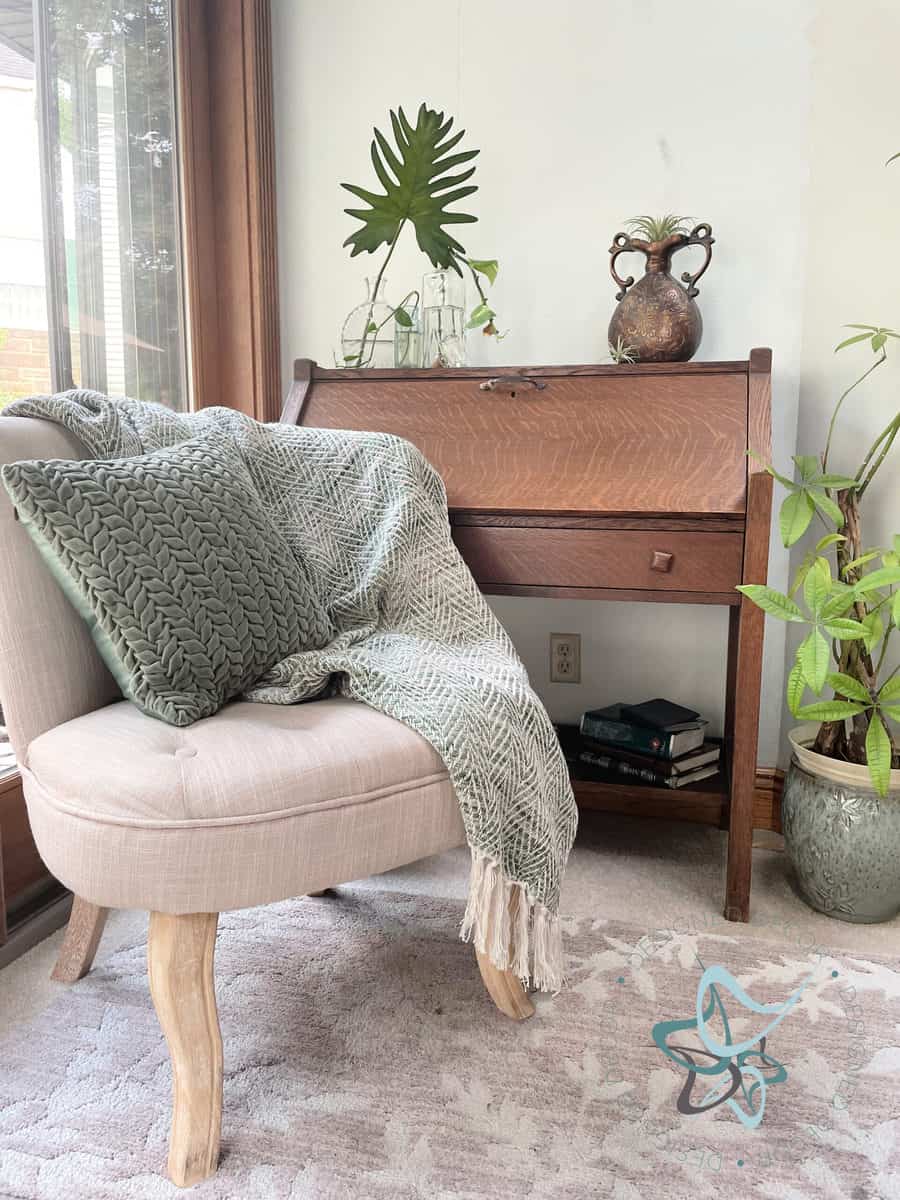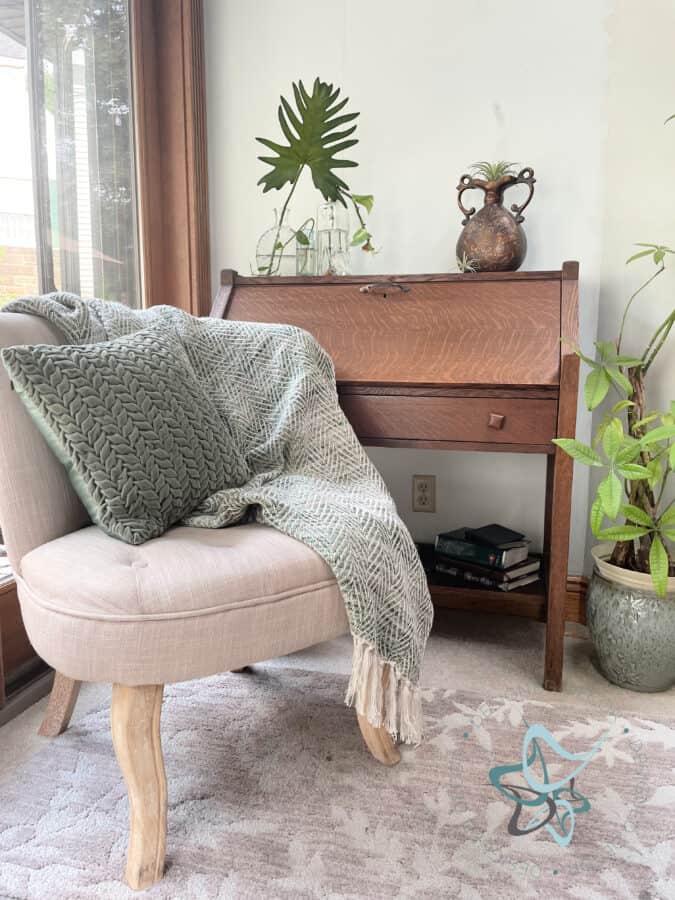 This post contains affiliate links. Click here to see my full disclosure policy.
The rest of the fall decor touches can be achieved by adding layers and textures with blankets, pillows, and rugs. Use heavier throw blankets and pillows that bring in the warm and cozy feelings associated with the dropping temperatures and cooler evenings. Adding in layers of soft textures brings a sense of touch to fall textures.
My favorite fall decor items
Videos from Designed Decor
Fall Natural Elements
The easiest way to save money in your fall decorating is to use items found in nature. These items can be fresh branches with leaves, fresh-cut flowers, acorns, pine cones, and pumpkins. Anything that gives your home the feeling of fall. The key is to bring in the natural elements that represent that fall feeling that nature provides.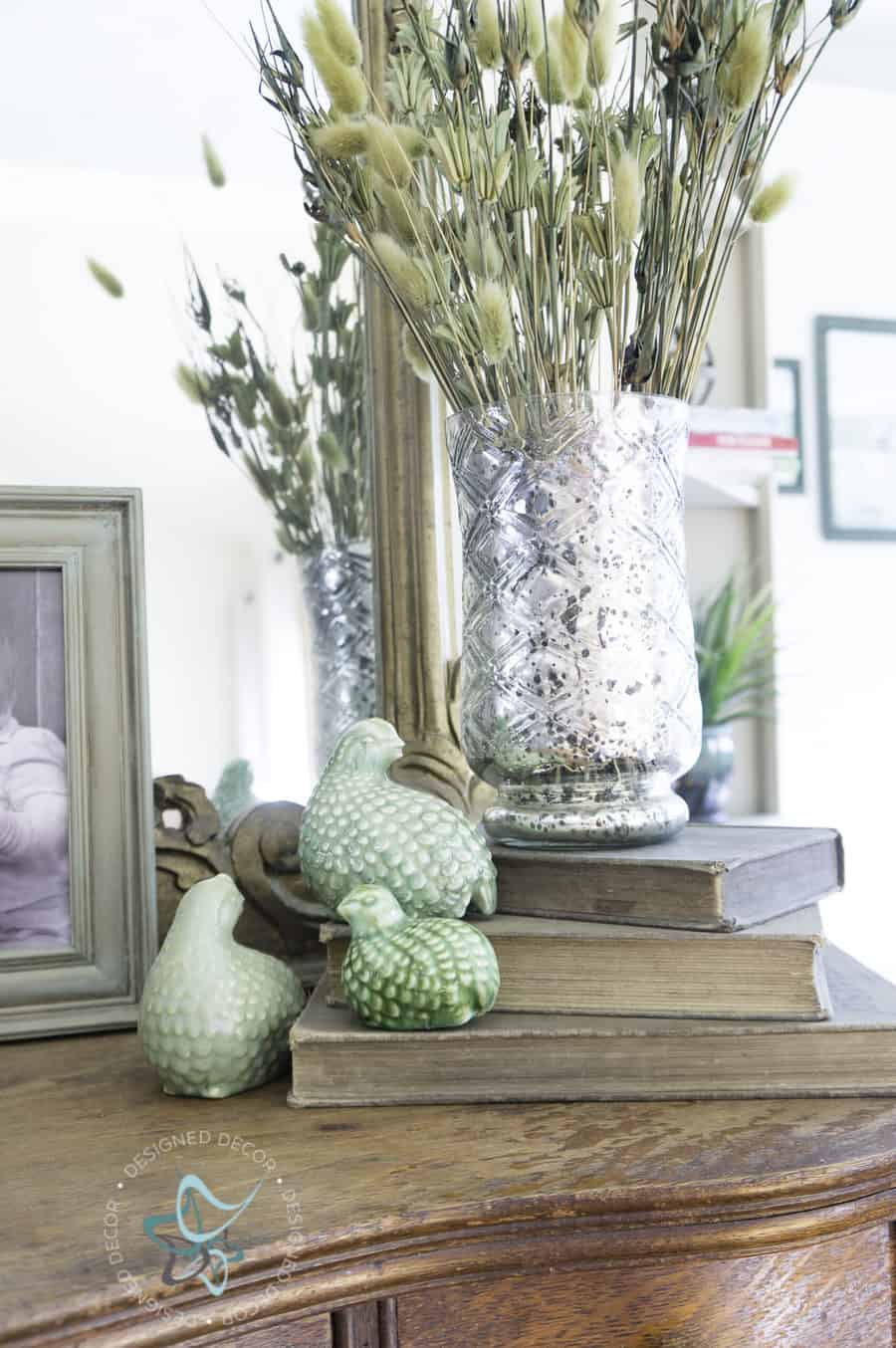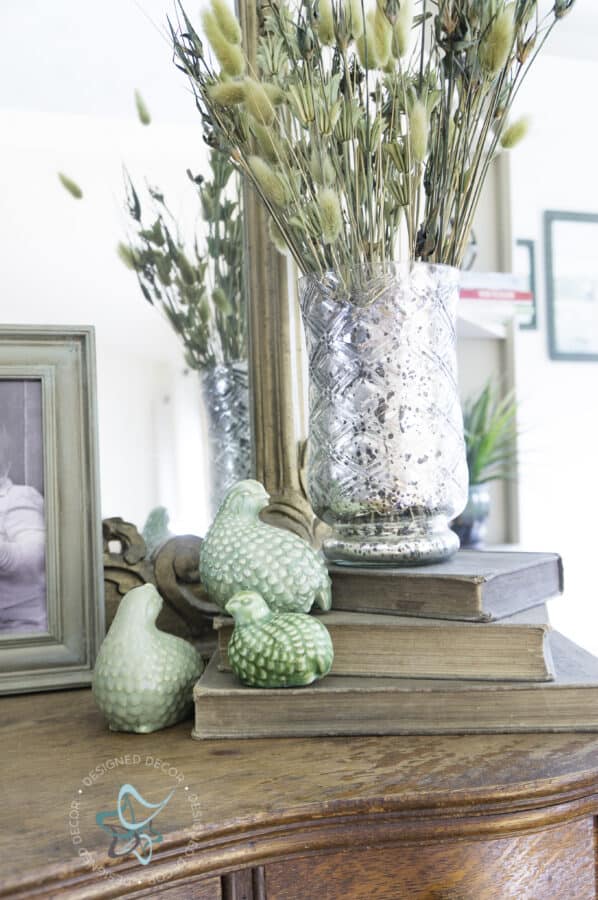 I like to mix some faux greenery with natural branches. The branches don't need water and the faux fall elements will last all season and the following seasons as well. Another idea is to dry your fresh cuttings like tall grasses and hydrangeas. Here is a great article on how to dry flowers.
When we are having company over, I will go outdoors to clip fresh branches and flowers and bring them indoors for our gathering. Since the natural fall decor items won't last all season, it is great for a few days while you have company.
Fall Smells
The best way to experience easy fall decorating is by using all the senses. We covered the sense of sight and using soft textures for the sense of touch, now let's talk about the sense of smell. Adding fresh fall smells indoors also gives the feeling of fall. Think about all those fall smells that make you sense the change of the season.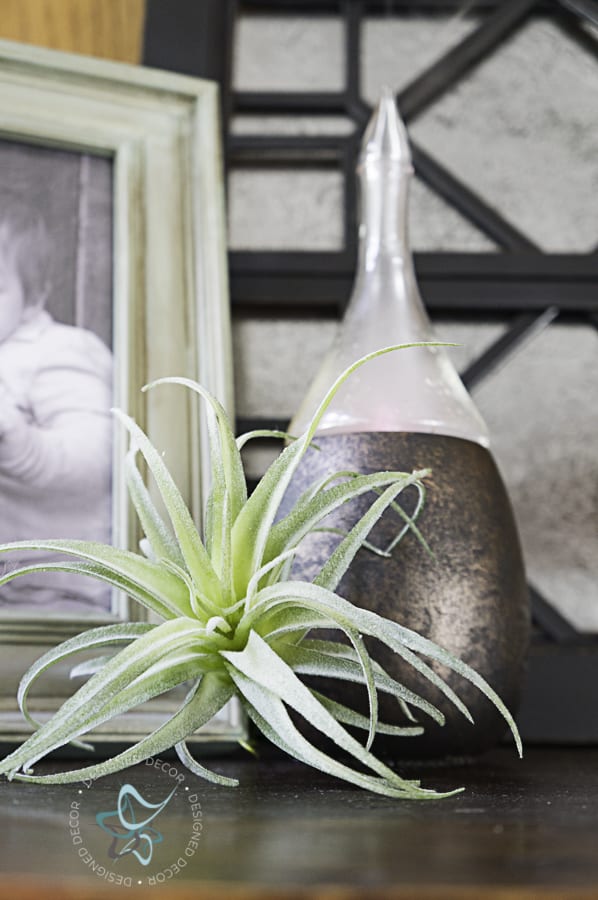 I love using essential oils in my home. It is one of the easier and best ways to add safe smells to your home. Find the perfect fall essential oil blend and drop it into your diffuser.
A few other options for adding fall scents are burning candles or simmering fresh spices. When burning candles make sure to use non-toxic varies like soy or beeswax. Here are a few of my favorite fall candles
The least expensive way to bring fall scents into your home is to simmer fresh fruits and spices. Here are a few favorite scent combinations to simmer on your stovetop or use a simmering pot.
Fall Spice – 1 orange rind, 1 apple (cut into large slices), 2 cinnamon sticks, 1 tablespoon whole cloves, and 1 tablespoon vanilla extract
Apple Pie Scent – 1 apple (cut into large slices), 1 teaspoon vanilla extract, and 2 cinnamon sticks
Spiced Citrus – 1 apple (cut into large slices), 1 orange (cut into large slices), 1 lemon (cut into large slices), 2 tablespoons whole cloves, and 4 cinnamon sticks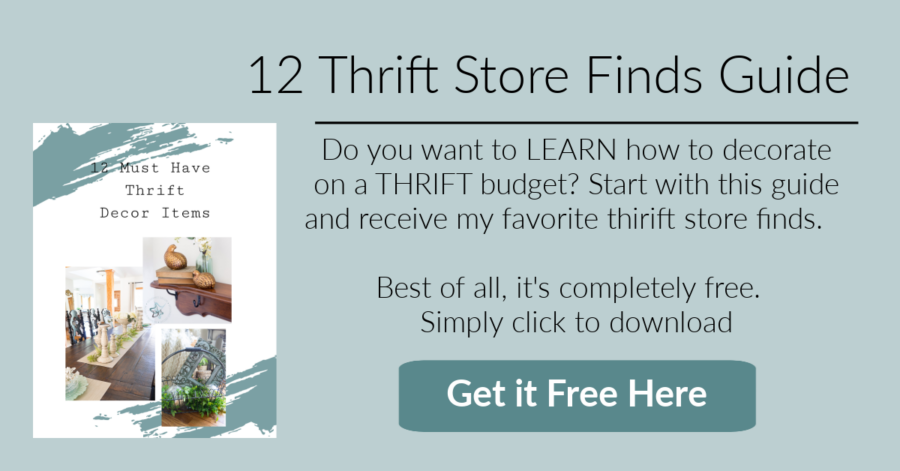 Fall Sounds
Let's not forget the final sense of sound. Find a favorite playlist that brings in the sounds of fall. I don't pay for a service, so I like to switch up the platform I use for the music. When you are using the free versions, the music is limited and you hear the advertisements. Follow these playlists or create one of your own.
The other option you can use for some fall sounds is to download and use an app that plays nature sounds. I find this very cozy and relaxing when reading.
Make sure you utilize these easy fall decorating tips by using all of your senses to capture the complete feeling of fall. In what ways do you like to decorate for the fall season?
Check out these other Fall Decorating Ideas





Join the DD Community!
Join the Designed Decor Community and receive weekly free tips on DIY home projects, painted furniture, decorating, and much more.