Chicken Noodle Soup is a staple in our home in the winter. I am sure it is a staple in most homes.  My dad would always make Chicken noodle soup and he never measured, he just did it.  I think this is why I have never measured for my recipe also, I just do it.   I am a measuring kind of gal for all my recipes except for chicken noodle soup and my chili recipes.  
So I tried very hard to measure when I made it the last time so I could share my recipe with you. I hope this comes close and if not just add some more chicken stock and it makes it all better.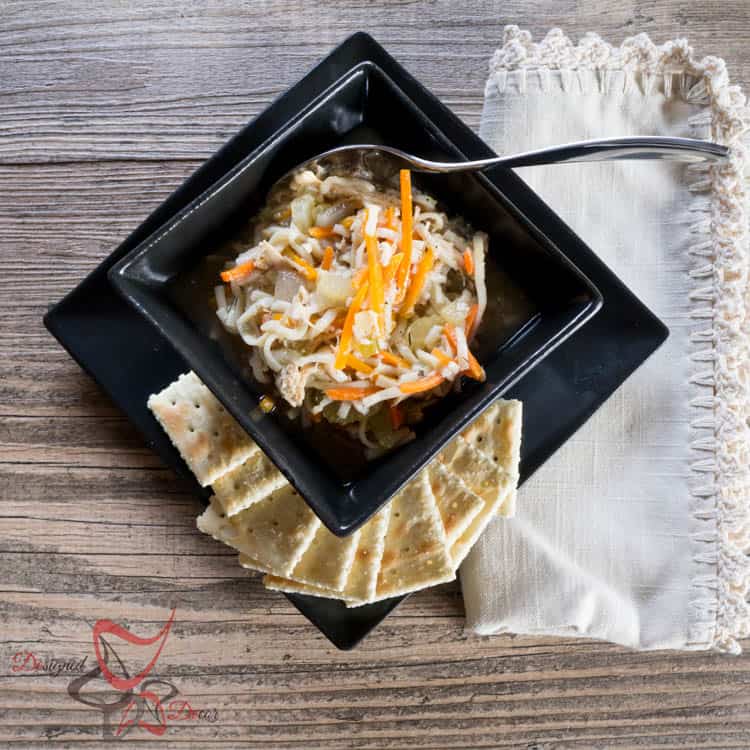 Crockpot Chicken Noodle Soup
Ingredients
8 canned chicken broth
1 cup shredded carrots
1 cup chopped celery
1 cup diced onions
1 garlic clove, minced
1⁄2 teaspoon dried thyme
4 teaspoons salt
1⁄4 teaspoon fresh ground black pepper(optional)
1 3 lb cooked, shredded chicken
3 cups fine noodles, uncooked
Instructions
Combine all the above ingredients EXCLUDING noodles to a crockpot.
Cook on low setting for 6-8 hours.
Add noodles 30 minutes before serving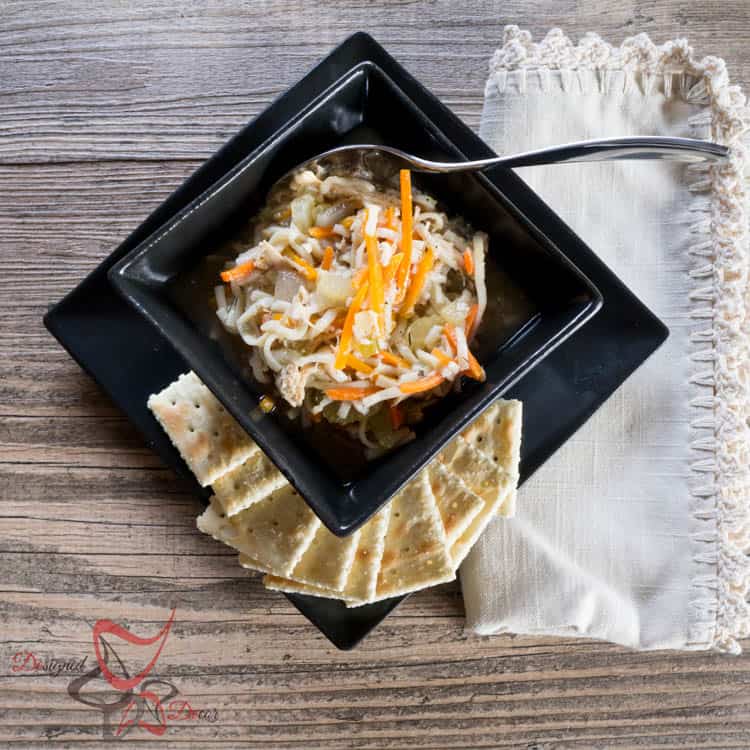 I like to keep my recipes simple.  I like to use carrots that are already shredded, this saves me time.  I usually use the leftover chicken when I make a whole roasted chicken.  I do this in the crockpot too, it is simple and tasty, of course!  At times, I have used frozen chopped onions because I did not have any fresh onion in the fridge.  I always keep frozen onions on hand for the times when you reach for onion and you don't have one.  Another simple and easy step, especially if you hate cutting onions.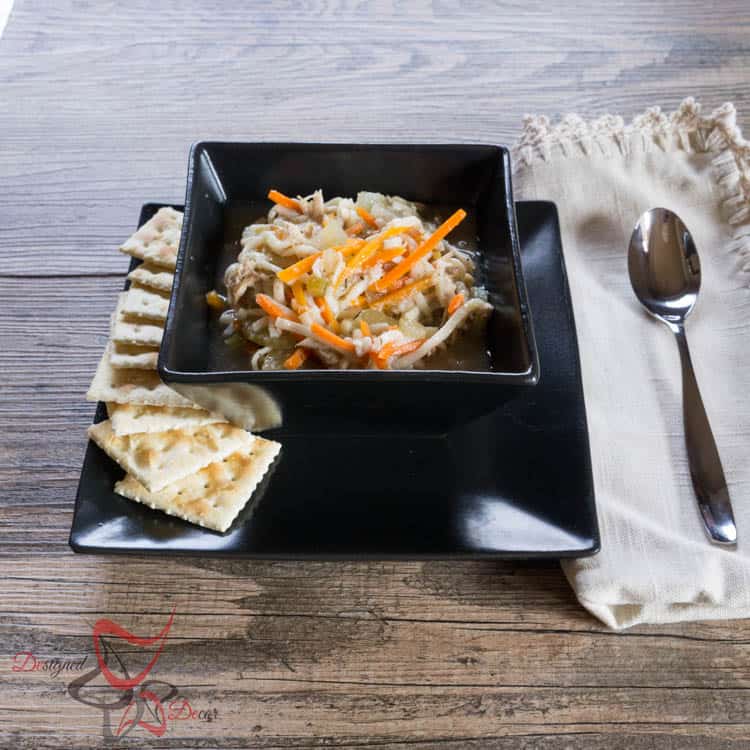 I usually like to make extra on my soup recipes so I can freeze them for simple and easy lunches.   I have a lot of locking glass bowls because they are the best ones to use to go from freezer to microwave.  I use glass for all my foods that we heat in the microwave, no plastic for this in our home.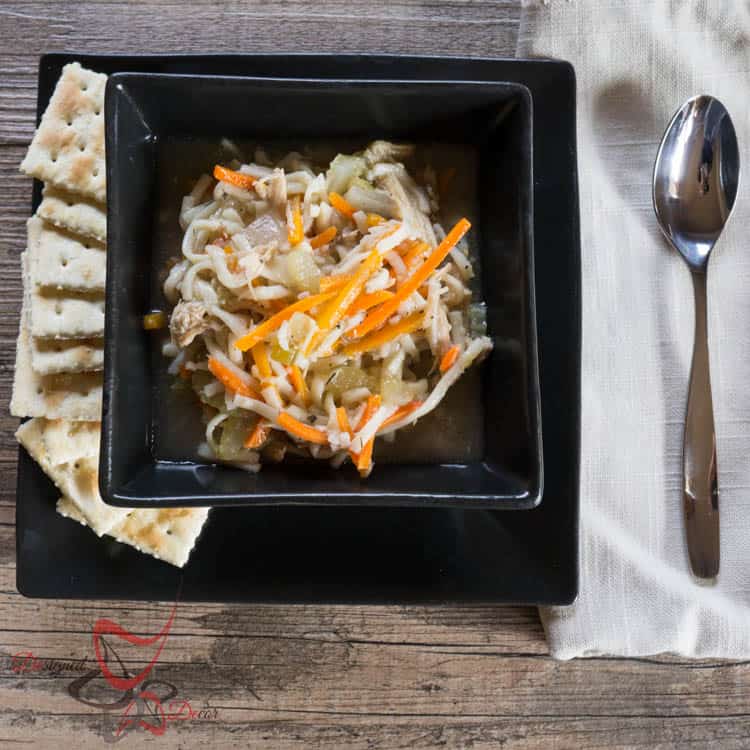 I will be sharing nothing but soup recipes this month, so if you like soup as much as I do, then you might want to subscribe to get my email updates so you don't miss all the great soup recipes. Here are few of my other soup recipes until next week.

Join the DD Community!
Join the Designed Decor Community and receive weekly free tips on DIY home projects, painted furniture, decorating, and much more.