A few weeks ago I posted my finished Guest Bedroom and have shared some projects that went into the bedroom. I love how my 3-D Frame Gallery Wall turned out.
I was collecting frames all summer from garage sales and thrift stores not knowing what sizes or styles I would use for my 3-D Frame Gallery wall, but knew I was doing one somewhere in this space.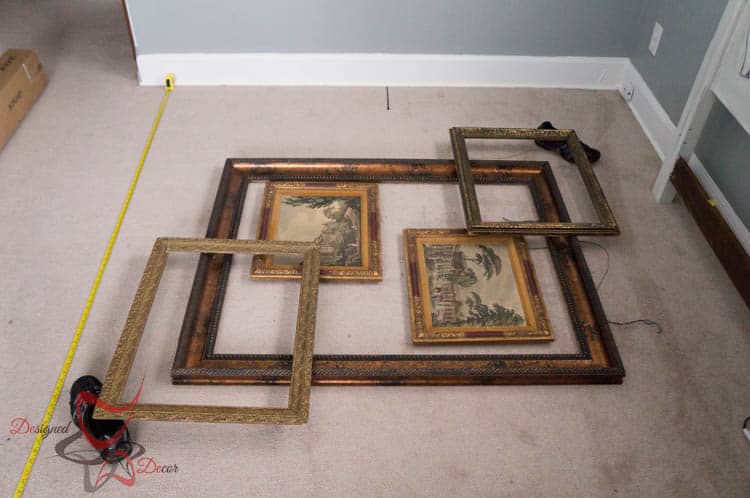 I used the floor as my layout. I marked the center of the wall with the black cable tie and laid down the tape measure for the total height of the wall so I would know at what height to hang the center frame. I played around with different size frames and how to place of each frame. I was also deciding what colors to make each frame once I had the layout set. I placed marks on the wall to show the center of the wall and the top of the center frame.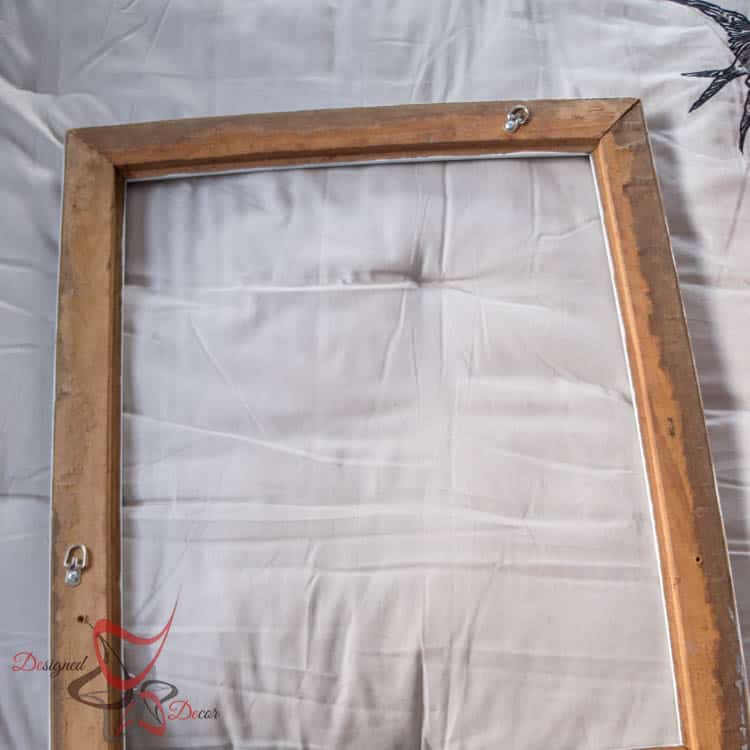 I had to place the d-rings in strange places on the backs of the frames of the 2 medium ones that are on the edges of the large center frame. Mr. DD held them in place and I placed a mark on the back of each frame as well as the center frame to indicated where to place the d-rings and the screws.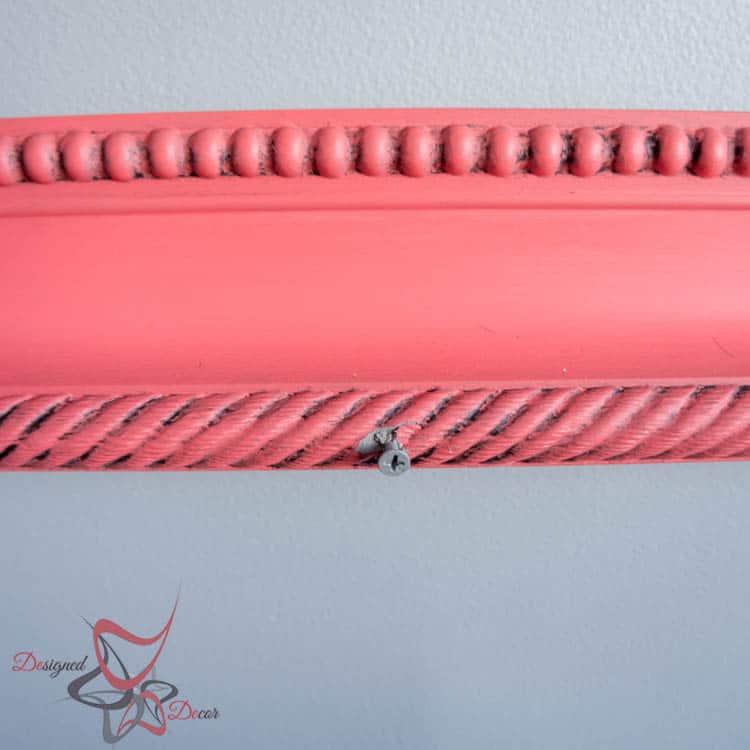 Tip: Pre-drill the hole for the large frame of you will get chipping like the above picture.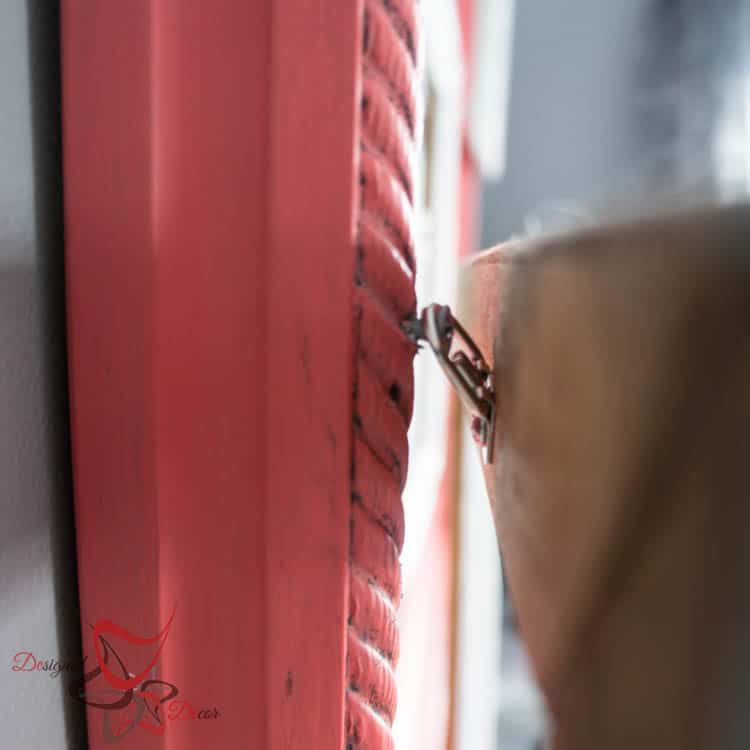 This is how it looks once the medium frames are in place on the large frame.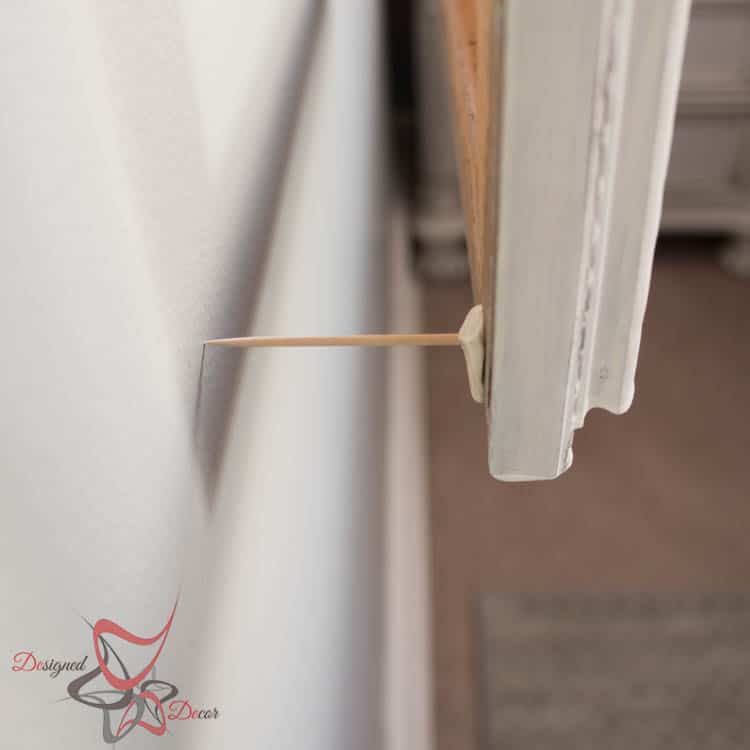 Once the frames were hung from the large frame, they needed a small support to help keep them stay balanced. So I used what any handy girl would use, tooth picks and wood putty! The wood putty is like magic, mix it together and stick it in place and it dries hard as a rock. I love this stuff to repair some of my wood furniture pieces.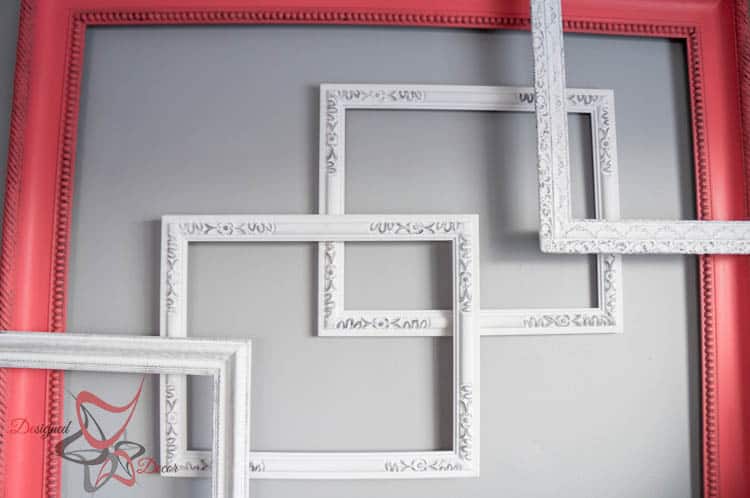 The center small frames are attached together using my FAV tool – Ryobi AirStrike! Tip: Make sure you attach the small frames from the backs so you don't have to touch them up after you nail them together.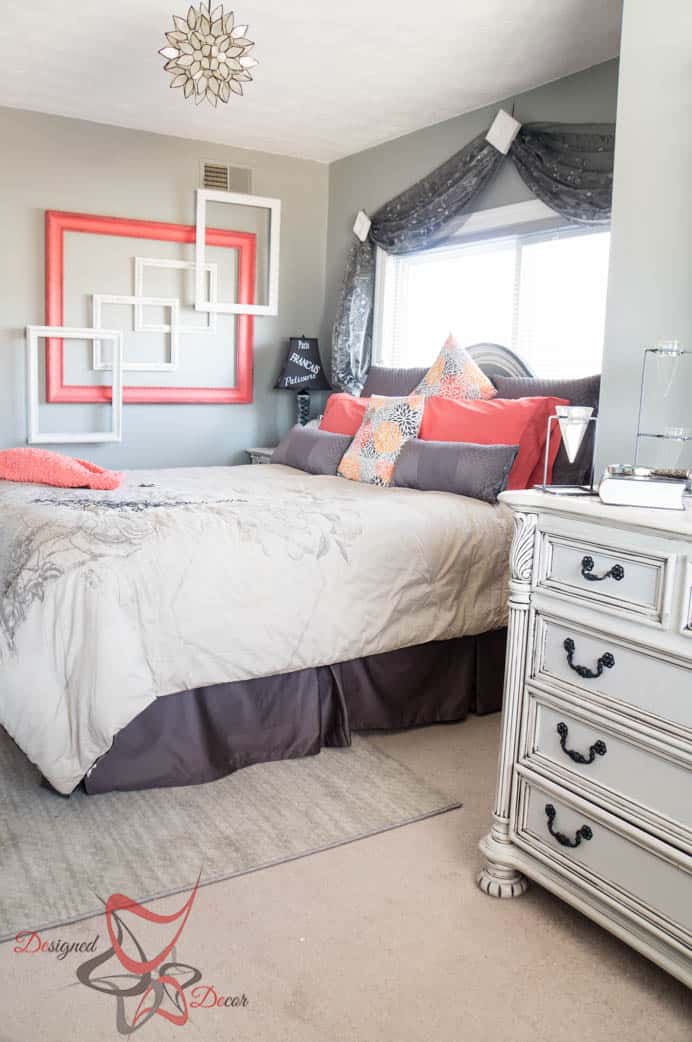 I love this space and every time I see it, it makes me smile! Can't wait to make more spaces in my home make me smile!
Here are the other great projects I completed in my Guest Bedroom:

Join the DD Community!
Join the Designed Decor Community and receive weekly free tips on DIY home projects, painted furniture, decorating, and much more.