It is warming up here in Ohio, but it is still soup season. We cold technically have soup until May since sometimes we have very cool spring seasons. My son requested something with Tortellini's in it so I decided on this Creamy Sausage Tortellini Soup recipe.
I made this recipe in the crockpot. I tossed all the ingredients in except the tortellini's, simple and easy.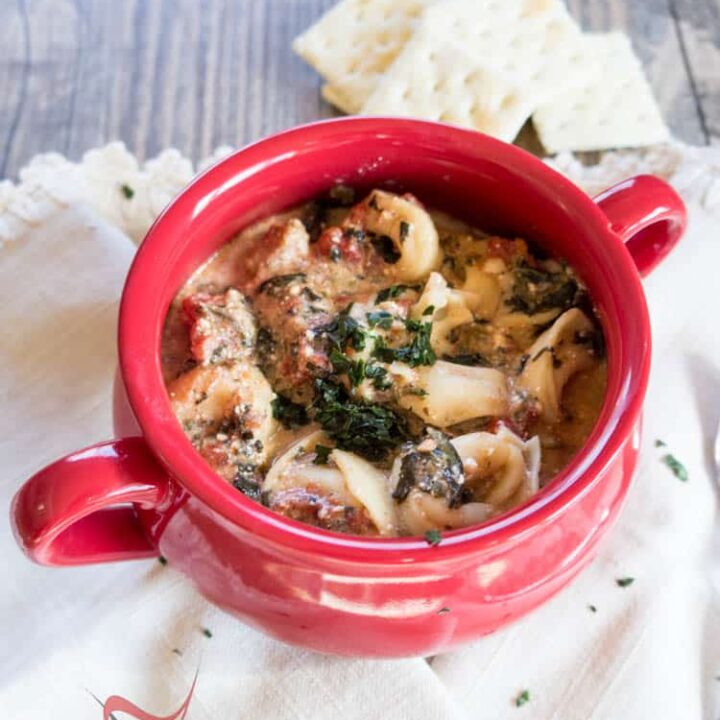 Creamy Sausage Tortellini Soup
Ingredients
1-bag of tortellini
2 cups of spinach
2 15oz cans of diced tomatoes
4 cups of chicken broth
1 8oz block of cream cheese, broken into chunks
1 tablespoon dried basil
1 tablespoon dried oregano
2 teaspoons salt
1 teaspoon ground black pepper
Instructions
Place all ingredients except tortellini's into a crockpot and heat on low for 4 to 5 hours.
Add tortellini's and cook for an hour.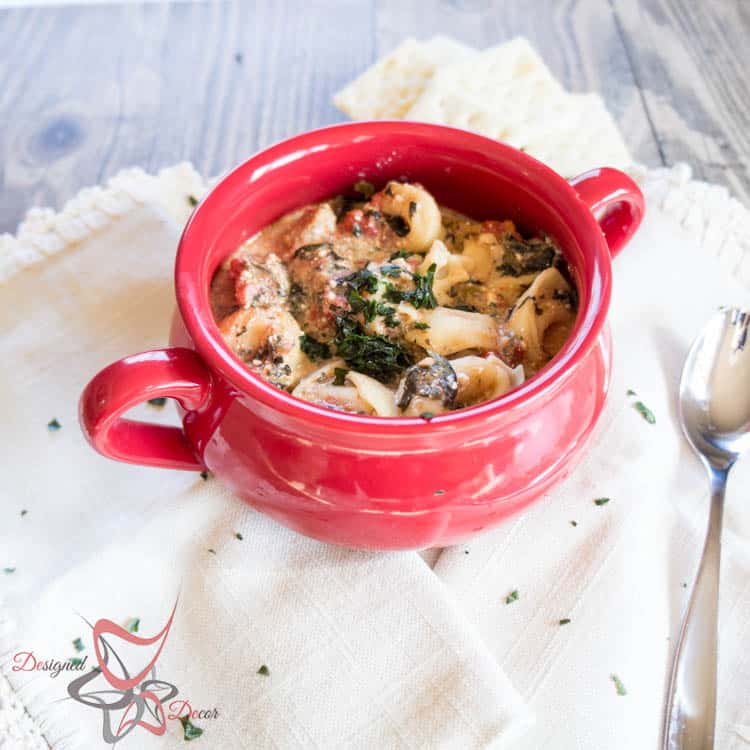 I adapted this recipe by adding sausage to the mix to make my hungry meat-eating boys happy. You could easily omit the sausage or substitute any other meat of your choice.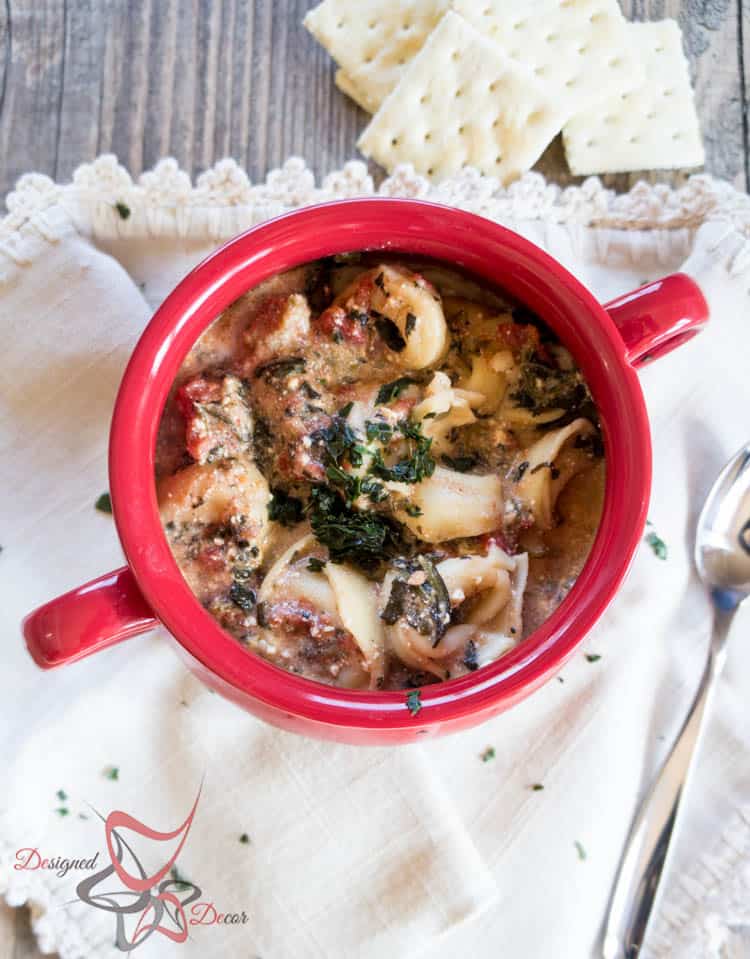 You may also like these other soup recipes:

Join the DD Community!
Join the Designed Decor Community and receive weekly free tips on DIY home projects, painted furniture, decorating, and much more.