Sometimes pieces of furniture have a painitng story behind them and a lesson, this Antique Hexagon Table was one of them.
She was in rough shape when I found her but she had some great features so it was worth the hassle to bring he back to life.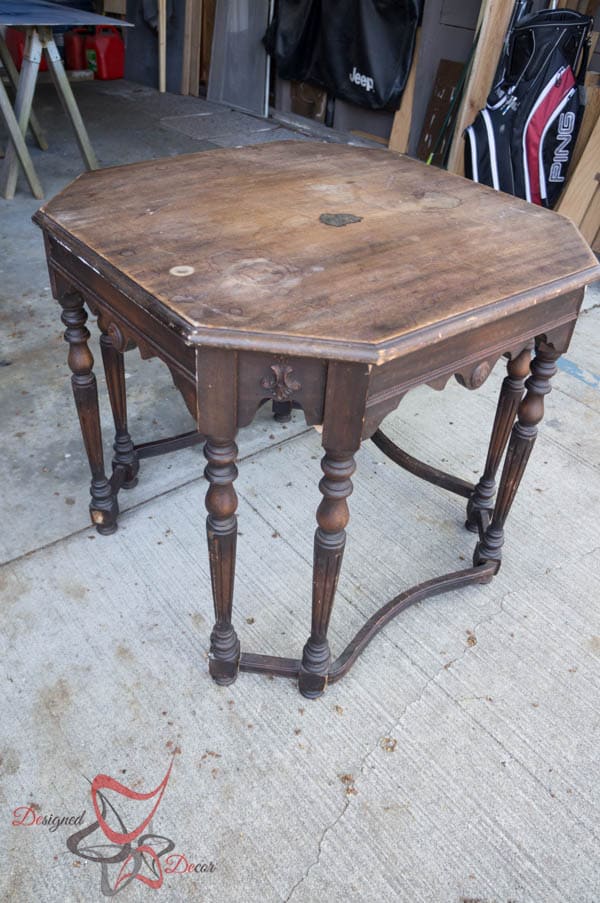 You can see all the issues she was having on her topside and she was missing a bracket at the base. I decided to remove all the curved brackets and fill the holes with wood putty. I orginally wanted to restain the top, but after snading all the imperfections could not be removed for a pretty stain job. Plan B, paint the entire table.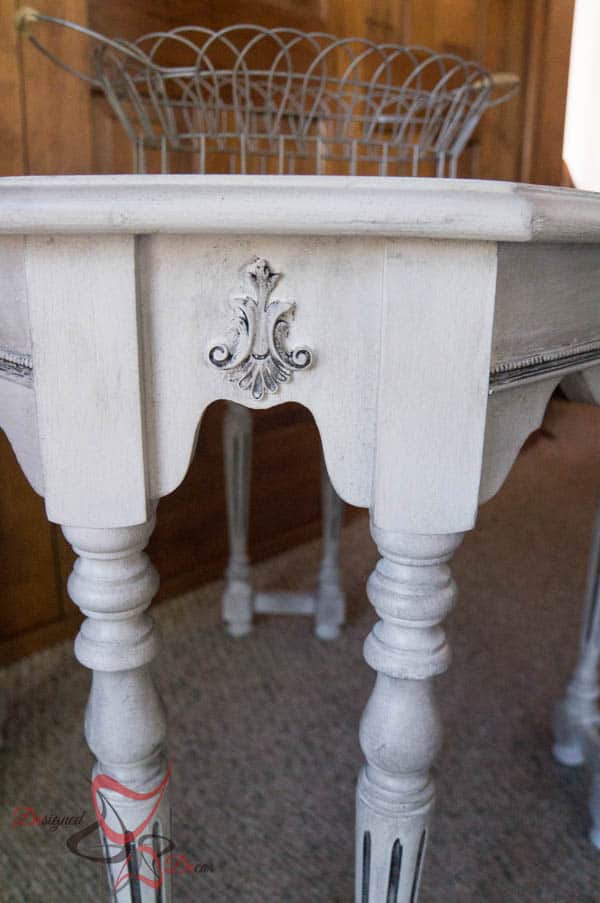 I started to hand paint her with a Chalk base paint so I did not have to prep her. Wrong, she was a deep dark old wood and she had what we call "bleed through" I put her aside and waited until I could spray her with an oil based stain blocking primer. Once I used 2 coats of the stain blocking primer, I used the chalk base paint through my HomeRight Finish Max Pro and needed 2 coats. You do need to dilute the chalk base paints in order to use a paint sprayer.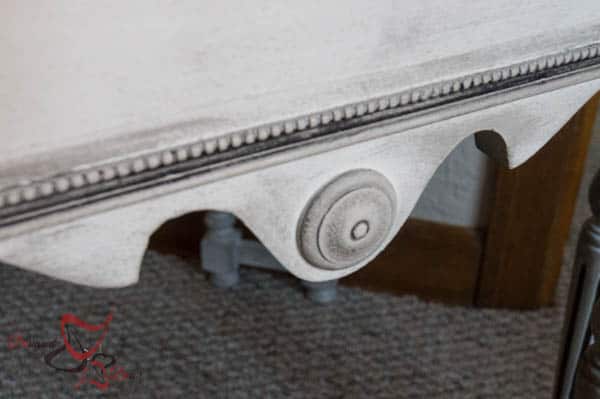 A few areas where still having bleed through issues so I hand paint more stain blocking primer in those areas and hand applied more paint. She was a stubborn one, I was very close to painting her a dark color to avoid the bleed throguh on a light paint color.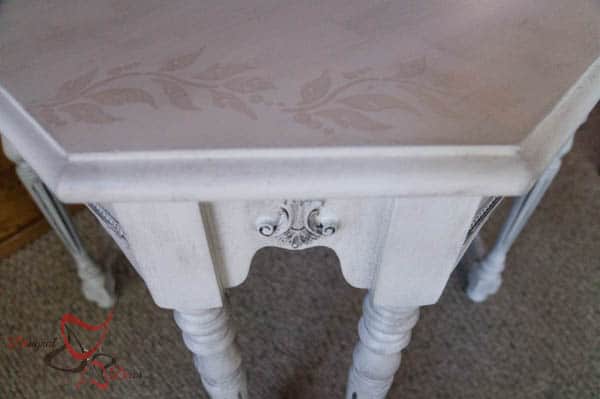 I used a stecncil on the top to give a few more added details on her top side. I applied a black wax to bring out her carved details and she was complete. It did not take her long to sell, that is when I knew she was meant to be painted in the light paint!
Here are a few other posts you may like:

Join the DD Community!
Join the Designed Decor Community and receive weekly free tips on DIY home projects, painted furniture, decorating, and much more.