This cute little kidney shaped accent table needed a little makeover. I decided it was too plain with just paint and decided to do a freezer paper graphics transfer.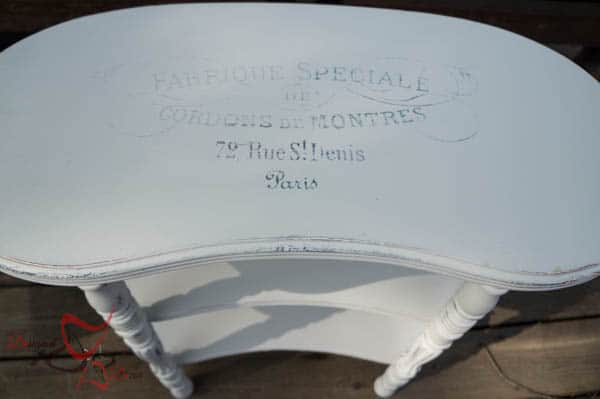 She turned out pretty cute, but let me tell you this simple small project was not so fast and simple like I thought it would be.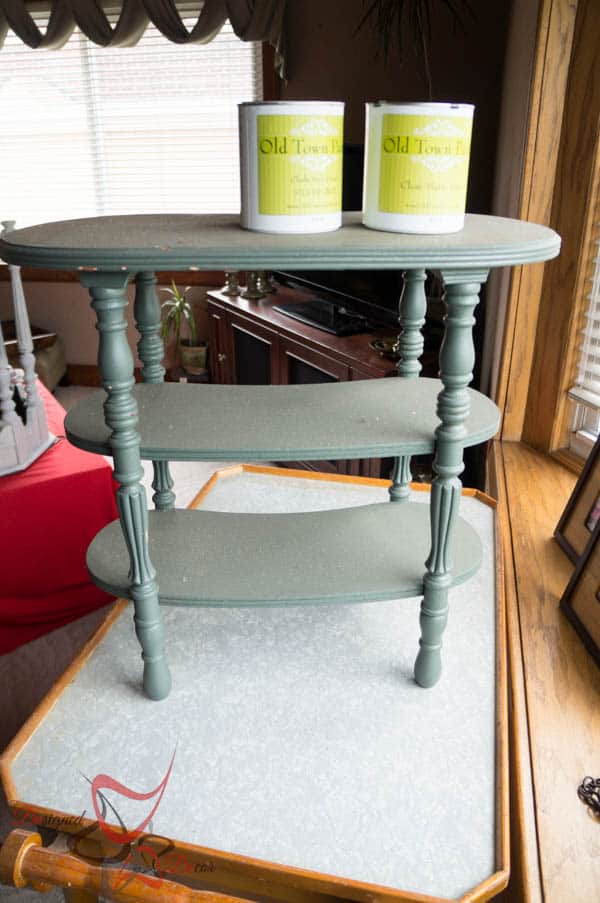 The table was a nice shade of green and I decided to use Silver Grey from Old Town Paints over top. I wanted to stress the edges and legs so the green would show through and give the table more character. I also decided it still would be too plain and I decided to add a graphic to the top.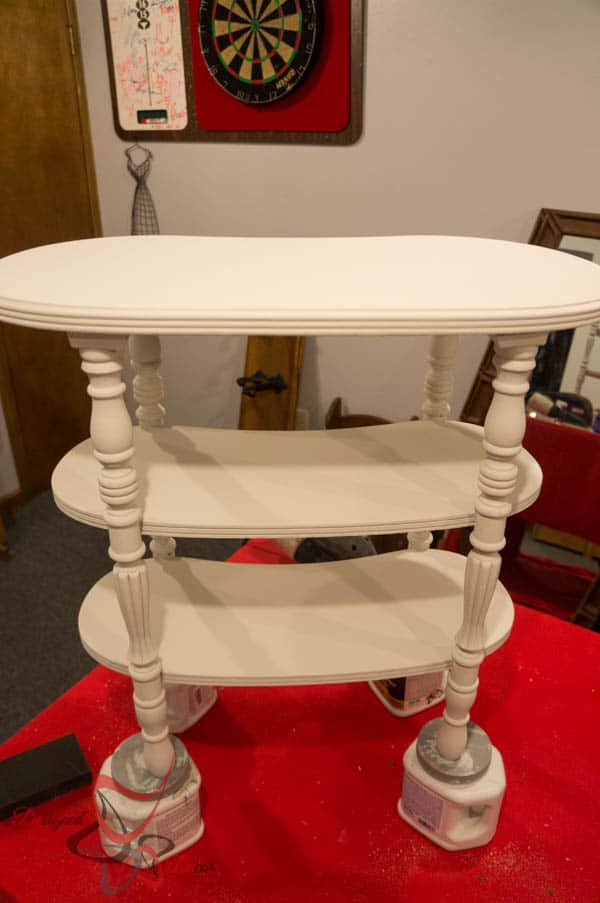 I love the shade of the Silver Gray form Old Town Paints. It is such a soft shade of grey, it is almost white. The paint was so easy to use and I loved how easy is was to distress and sand down. You need to stop over and check out the great colors this company offers in their Chalk Style Finish Paint. I like to use a fine sanding block when distressing furniture.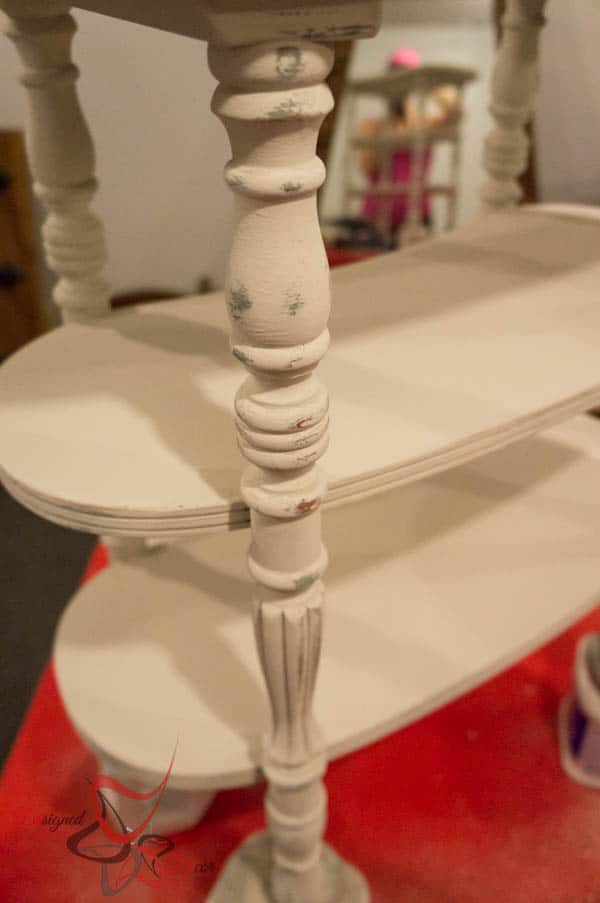 This table had been painted a few times. I was able to get a red paint color to show through on certain areas of the table. This gives the table so much more of an aged look with the various colors showing through. Let me quickly run through some tips and advice I learned form doing a graphics transfer with freezer paper. I used the tutorial from Home Frosting on how to set up my freezer paper for printing. This method worked great and it allows you to run the freezer paper through your printer without the printer eating or miss feeding the freezer paper.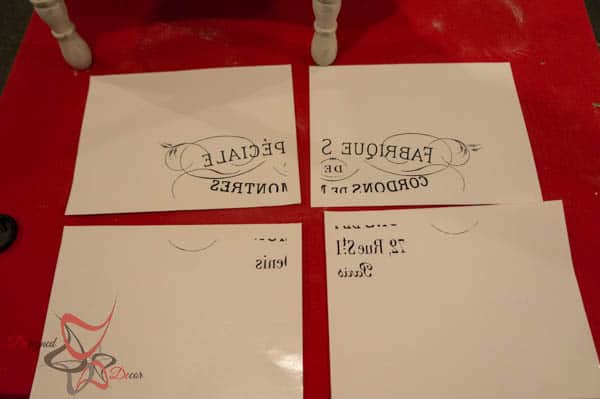 I felt that just printing on a 8 x 11 sheet of paper was to small for the table. I used blockposters.com to size the graphic to my table. This site is very simple to use and it allows you to size graphics to the size of sheets of paper.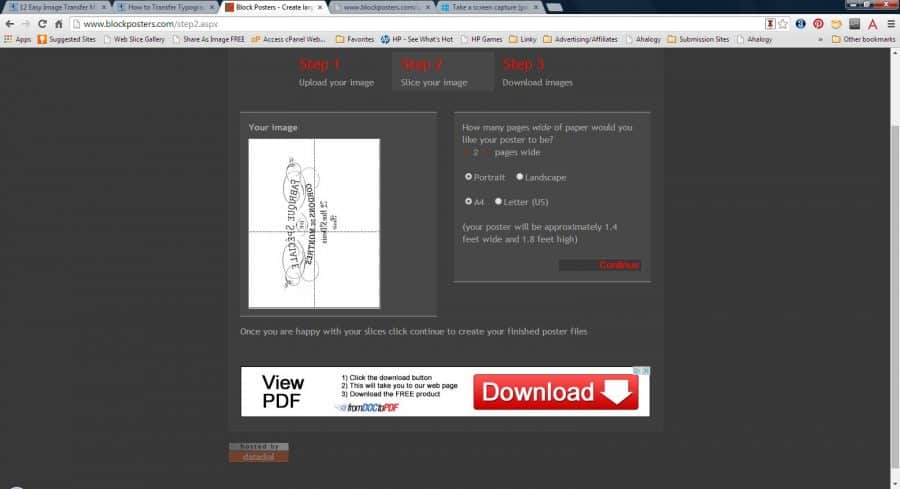 This is a screen shot of how easy it is to select the size of your project. Step 1 was uploading the image, Step 2 is selecting the direction of the graphic and selecting how many sheets of paper you want the graphic to be. I was able to lay 4 sheets of paper on top of my table and visualize how much room the graphic would take up. Step 3 is to download your completed sized graphic.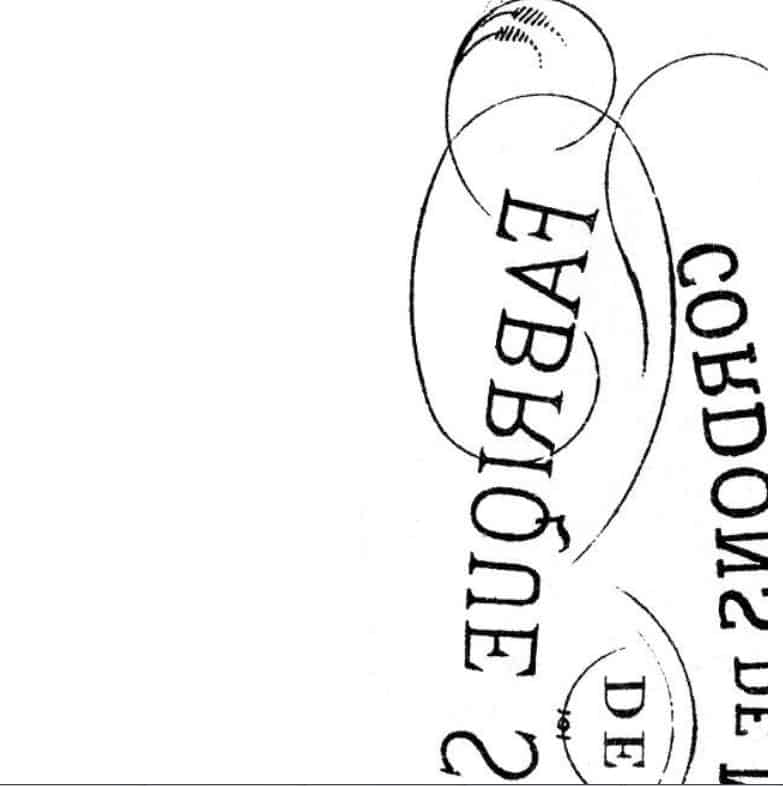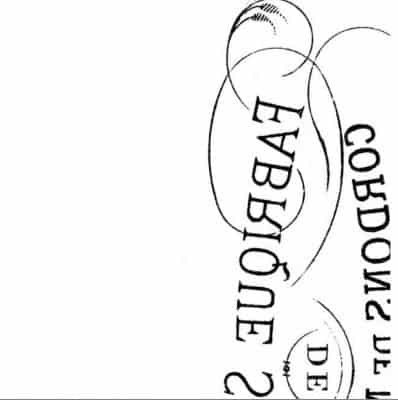 The above image is 1 sheet of 4. This is where I want to save you time and frustration. Once the image is downloaded, you need to print directly from the image that comes up. By printing directly from this download, it keeps the image true to size. I made the mistake of saving the download and opening up in Windows Photo Gallery and printing from there, it was not to scale. I had to start all over again with the printing after I figured out the mistake. So about 8 prints later, I was ready to lay down the graphic.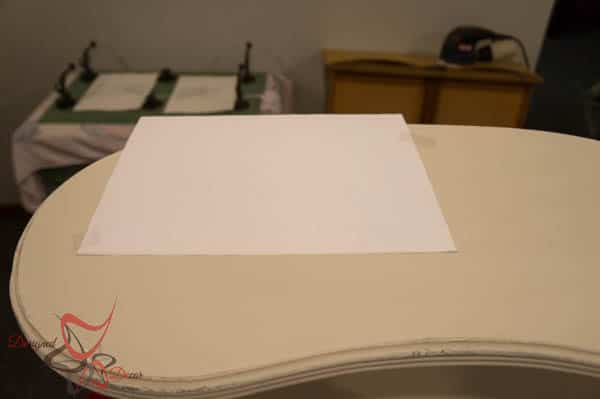 You only get 1 shot of placing your graphic centered and correctly on the table. You can not lift up and move, so make sure you have a center point and the image is straight. I was able to place the image correctly, but my mistake was not taping it in place more. I used 2 small pieces of scotch tape and lets just say that did not work. When I started to rub the paper to make sure the ink was transferred, the paper moved. UGH! My image was smeared and I had to start over. I did not take pictures of my mistake, but this is where my easy project turned in to a headache. I wiped off the wet ink from the table and some ink was already set. I painted over the dry ink and had bleed through. I did another coat, still had bleed through. I painted with a primer, still had bleed through. I had to sand down the top and start over. So learn from my mistake and tape down the graphic properly before wiping the back of the paper.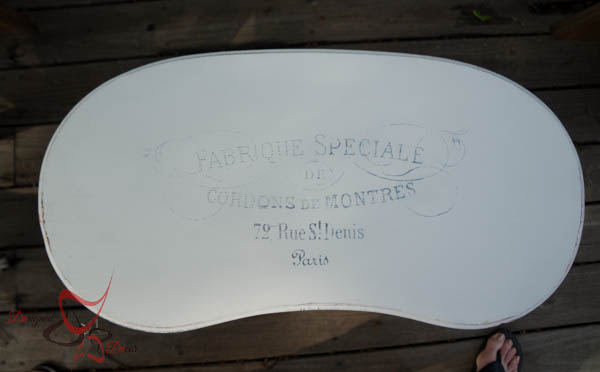 The graphic came out a little light the second time, but that is OK. I think it makes the table look aged and old since the graphic is faded! Oops, my foot was in the picture.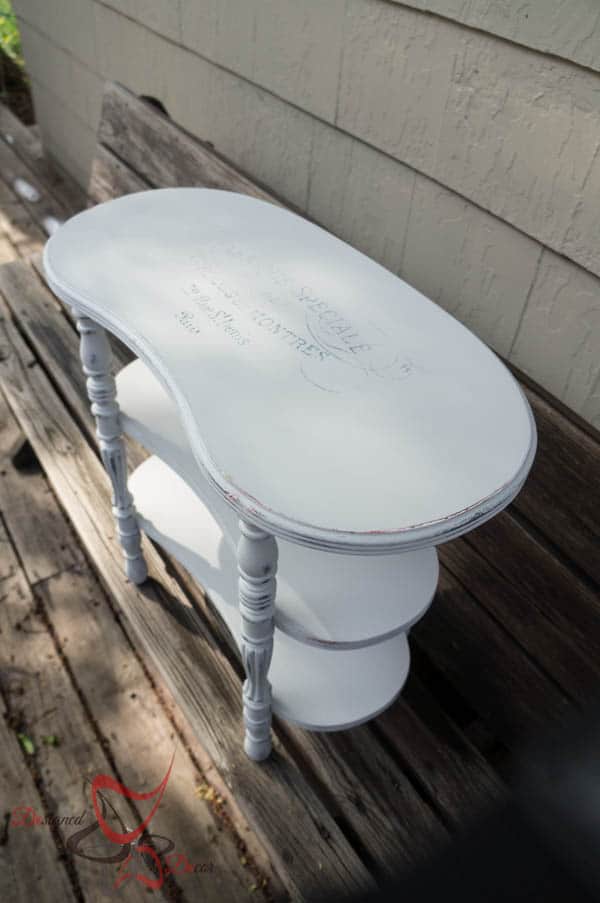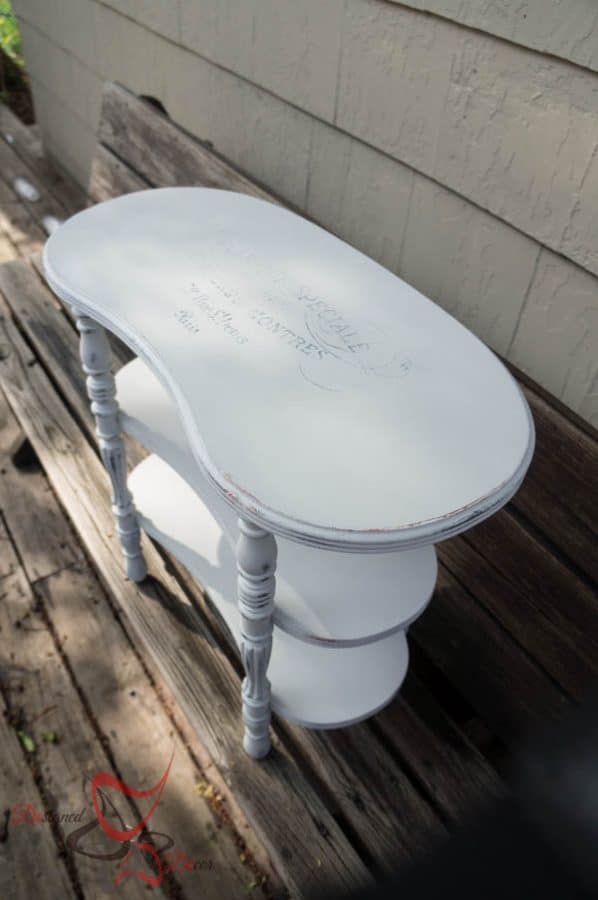 I love how it turned out. It was a project full of trial and error but this is how you learn. I am glad that is was a small piece of furniture for my first freezer paper graphics transfer.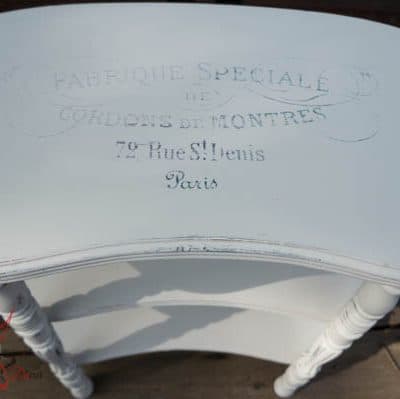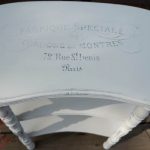 Join the DD Community!
Join the Designed Decor Community and receive weekly free tips on DIY home projects, painted furniture, decorating, and much more.