Oh the story behind these Chunky Ornate Tables that I purchased from Craigslist.
I saw a post for 2 larger dressers from Craigslist. The post did not have pictures so the person sent me some text pictures and the pictures were not great but I decided to go check them out anyways. I arrived at the person's home and there sat these 2 HUGE dressers. I was on the fence about getting them because of the size and how chunky the drawer fronts were. The guy said he would throw in these 2 side tables and 2 mirrors for free, he just wanted to get them out of his garage.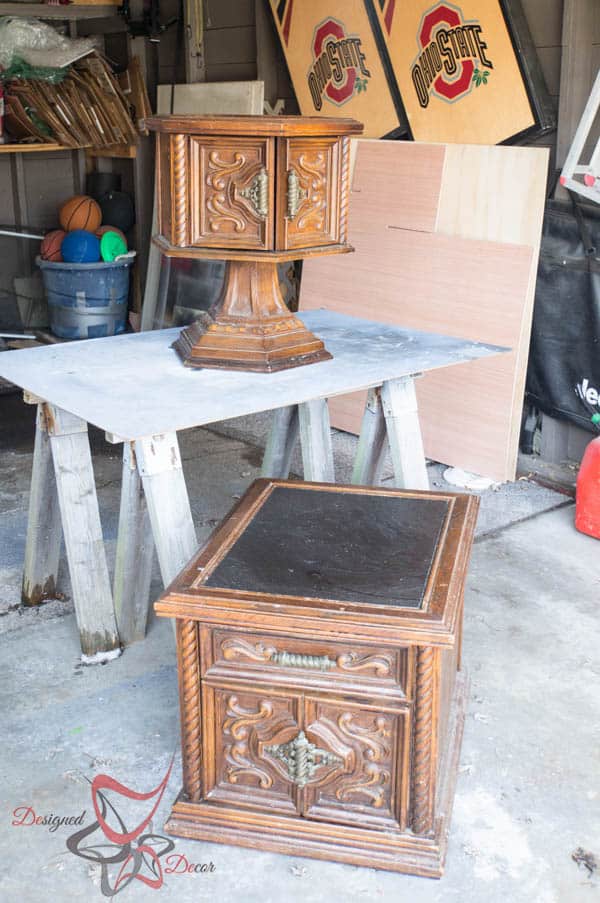 I had to take 3 trips to the mans house to get all the pieces since the dressers were so big, only one dressers would fit in the back of the car. I instantly had buyers remorse on the way home from loading up the biggest piece. I kept saying they are too big and I am not sure anyone would like the big chunky look even after they are painted.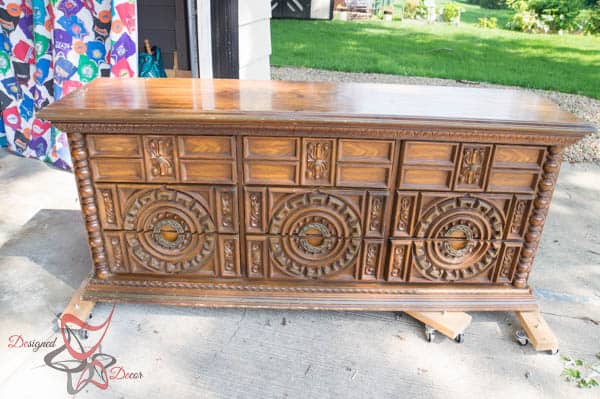 They sat in my garage over winter and I decided to paint the side tables first. If they sold, than I knew I could invest in painting the big dressers and sell them too. I can't wait to share the after picture of the dressers. You won't believe how different they
I sprayed the base of these tables using a gun-metal color and used silver on the tops and the handles. I used a silver glaze to highlight the chunky accents. I have to admit they looked pretty modern.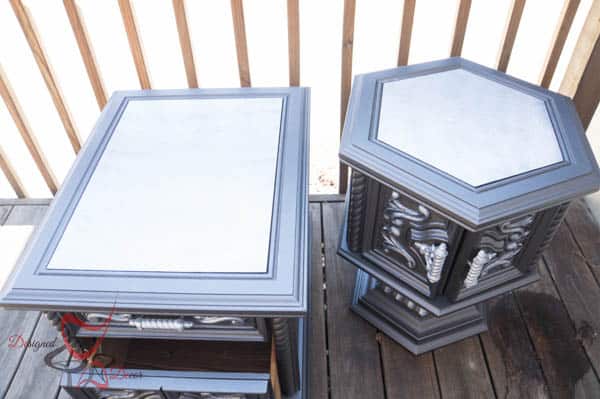 I received a call from one of the ladies at the shop that a nice couple was in and stated they had tables just like this and they sold them on Craigslist back in the fall. After talking with the couple, it quickly became evident that this was the couple I purchased the tables from. They ended up buying a vanity that I had painted. Such a small world we live in. I purchased some ugly furniture from them, and they purchased a beautiful vanity from me.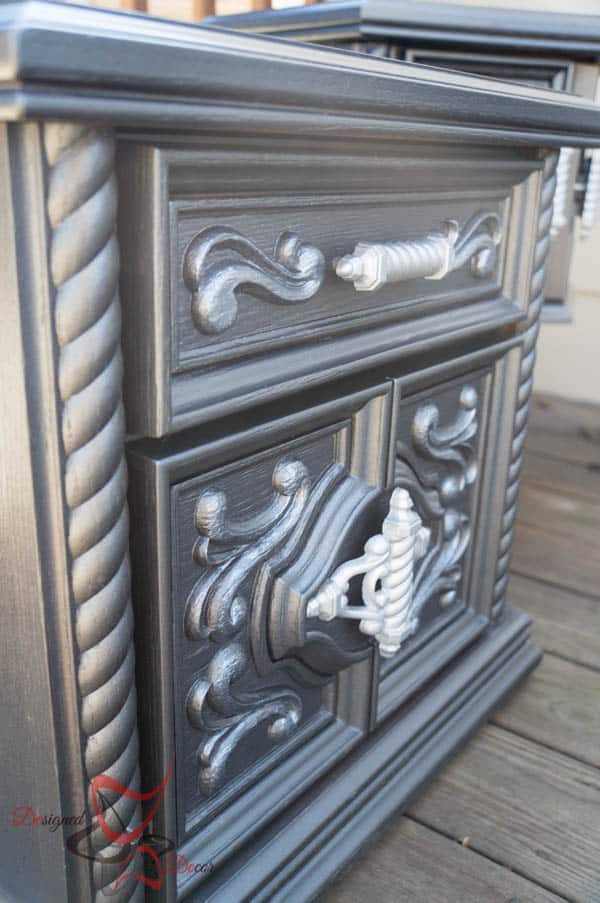 I truly love to take these old worn out pieces and give them a new life. I love the idea that I am saving them from the trash fill and filling someones else home with a cherished "old but new again" piece of furniture.
What old pieces have you given a new life too?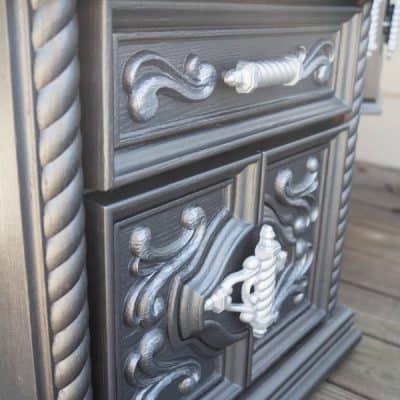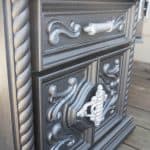 Join the DD Community!
Join the Designed Decor Community and receive weekly free tips on DIY home projects, painted furniture, decorating, and much more.