Are you wanting to make a special dessert for your loved ones for Valentine's Day? How about giving this easy heart cake a shot? I love to make deserts and I have never really decorated a cake before, until now. This was very simple to bake and decorate.
A few simple ingredients and a few simple tools and you will be on your way to impressing the family and loved one. I began with a vanilla cake mix, followed cake mix directions and I had my base. I separated the batter in to separate bowls. I added white chocolate chips to the first mix, and added milk chocolate chips and coco power to the second mix. Tip, If I ever make a cake that will be removed from the pan to decorate, I will not add baking chips. The chips settled to the bottom of the pan and made the cake stick to the pan.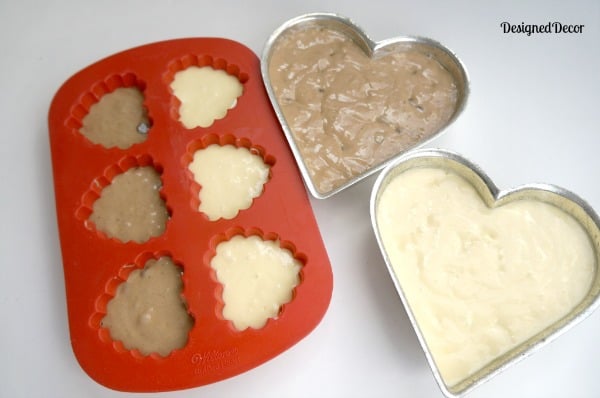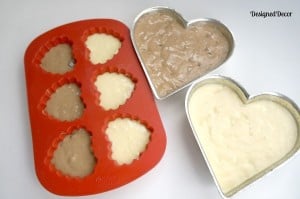 I poured into my heart-shaped pans and baked. I baked the red mini cake pan for 20 minutes and the silver heart cake pan for 30 minutes. Let each pan cool completely before removing cake from the pan. While the cake is cooling, mix your cake filling.
Ingredients for filling:
4 oz. cream cheese – softened
1 tsp. vanilla
3 Tbl. butter – softened
2 1/2 c. powered sugar
Mix all ingredients together until well blended. Stir in a few drops of red food coloring and mix well.
Once I removed the cooled heart cake from the pans, I cut each heart cake in half. I loaded my cake filling in to my cake decorating gun and began to place a decorative layer of cake filling on the bottom cake layer, place top layer on the cake filling. Now for the topping, mix whip cream and a few drops of red food coloring and mix well. Did I mention I like simple? I figured a light topping would be needed with the sweetness of the cake filling. I used my cake decorator and decorated the top of each cake.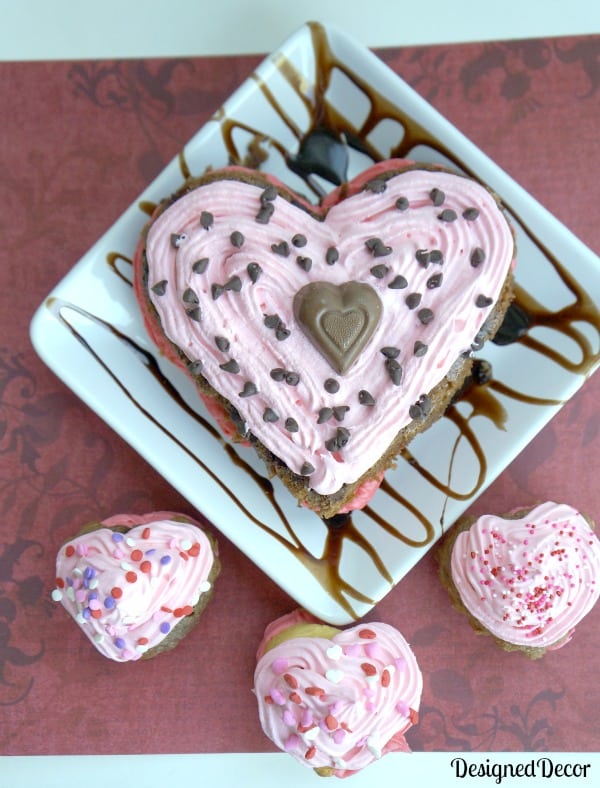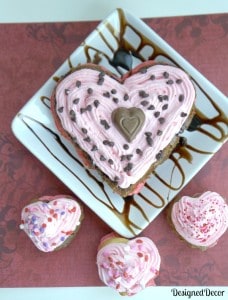 I think my family is loving me blogging about desserts.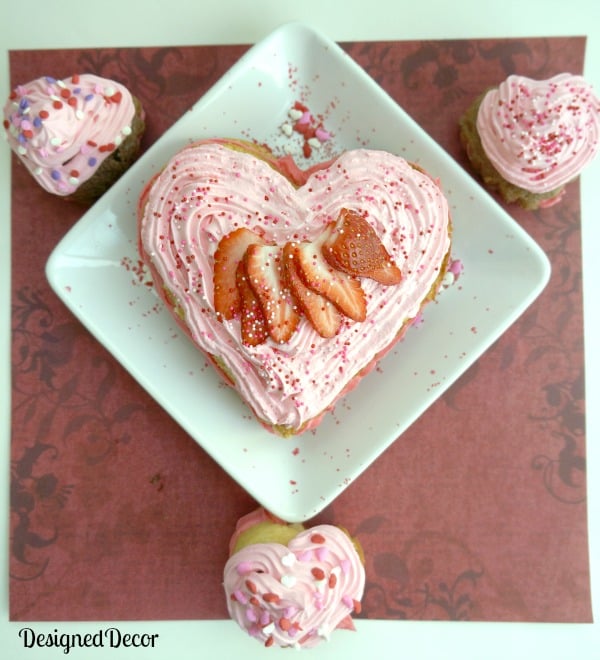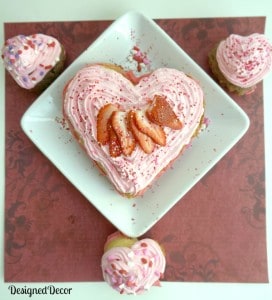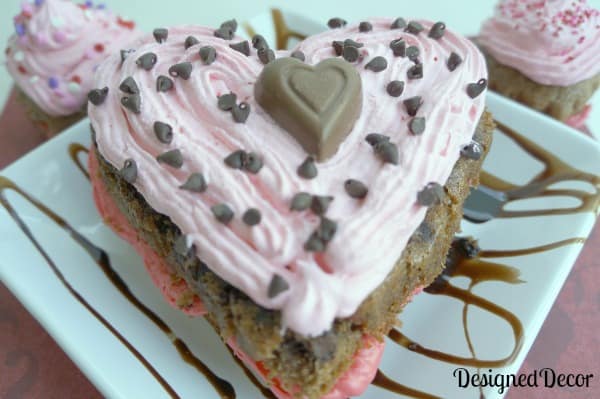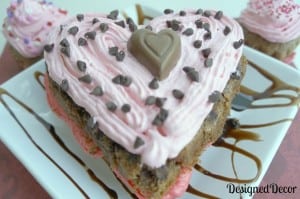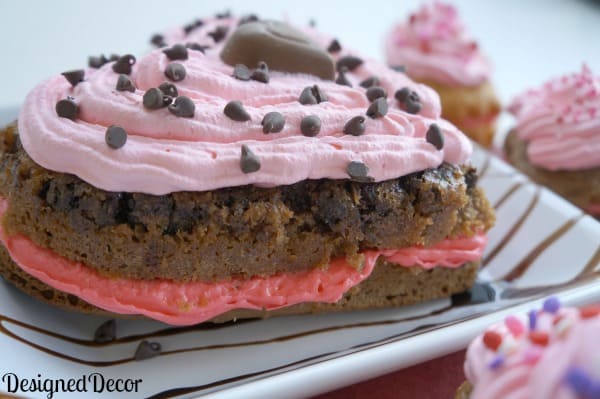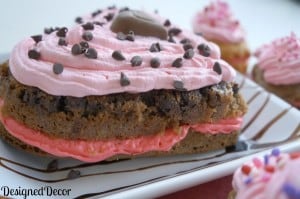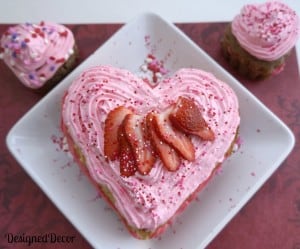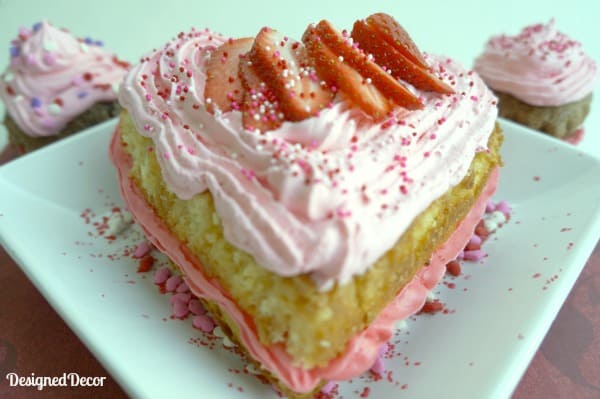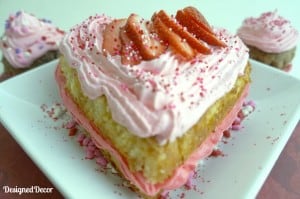 Do you prefer Chocolate or Vanilla cake? Let me know in the comments section!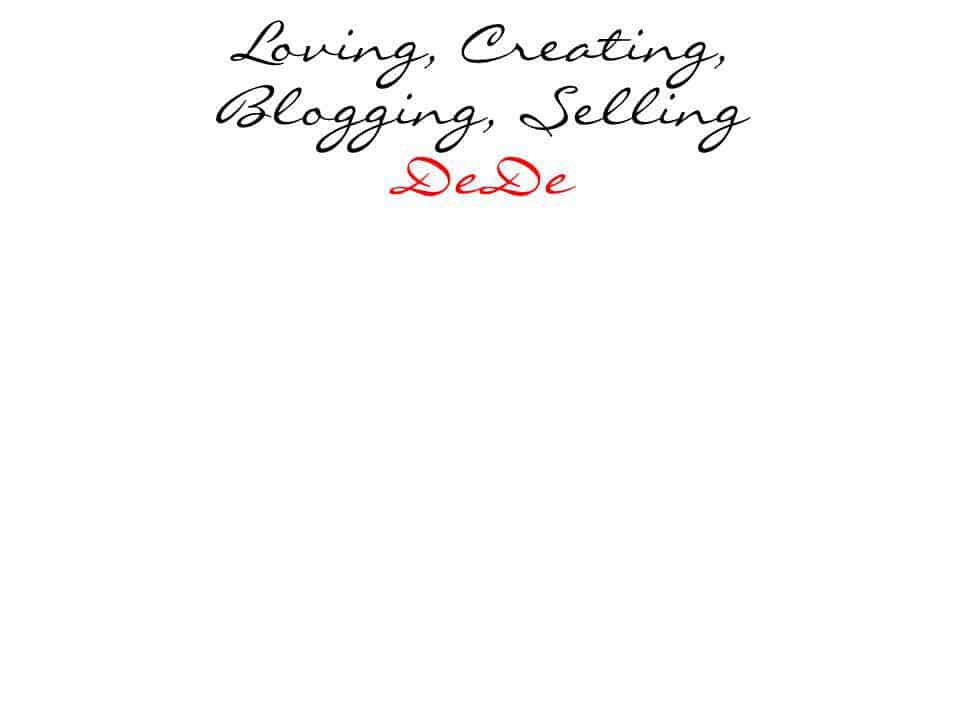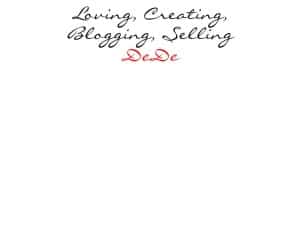 Join the DD Community!
Join the Designed Decor Community and receive weekly free tips on DIY home projects, painted furniture, decorating, and much more.