I love a good dessert like these Turtle Brownies! The only challenge my family has with me making a really good dessert is that they know they will never see it again.
I am always making new recipes so I can share them with you.  This is a blessing and a curse as my boys say.  A blessing because they are getting new desserts and a curse because they never get it again.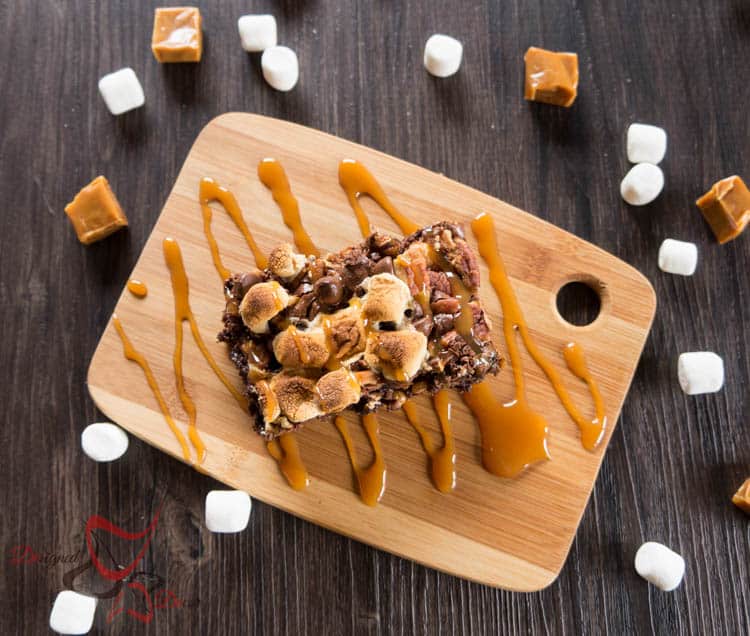 One of the great things about making brownies is that you can pretty much mix them with any extra ingredient you like and top it with all those yummy extras!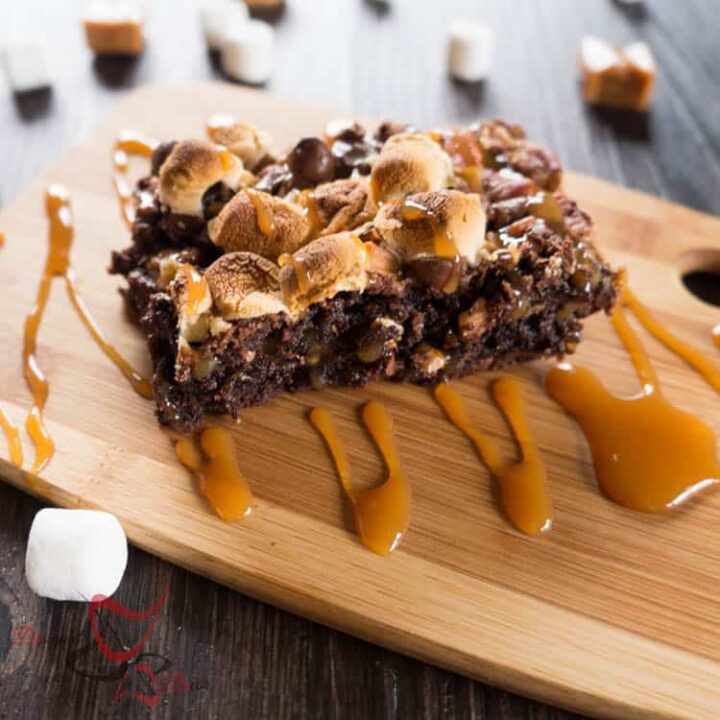 Turtle Brownies!
Easy delicious box brownie mix with added baking chips, nuts, marshmallows with caramel topping.
Ingredients
1 box brownie mix
1 cup chocolate baking chips (divided)
1 cup chopped pecans (divided)
1 cup mini marshmallows
12 caramels (chopped)
Instructions
Mix brownie mix according to package directions.
Mix in 1/2 cup baking chips, 1/2 cup pecans, and caramels, mix well.
Pour into a greased 9 x 11 baking pan
Top with remaining ingredients
Bake according to package directions.
Notes
Consider adding the marshmallows for the last 10 minutes of baking to reduce the dark brown coloring.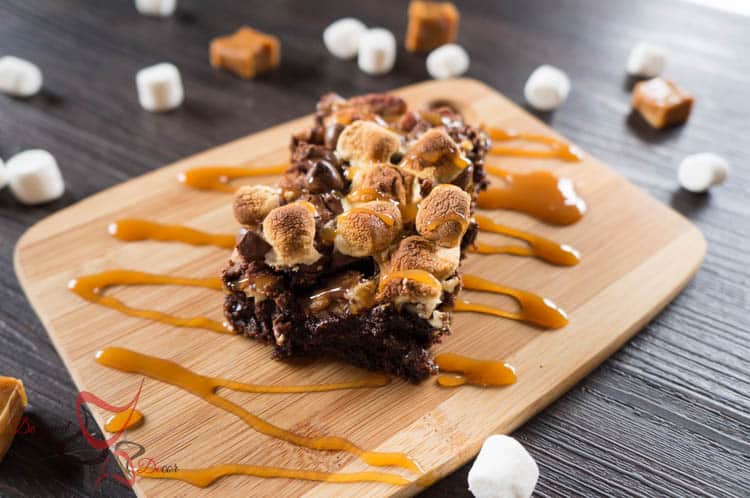 You can easily dress up box brownies with a variety of toppings.
Other toppings to consider:
1)Chunks of your favorite candy bar
2) White Chocolate or peanut butter baking chips(the combinations are endless)
3) Frosting
4) Cookie chunks from your favorites
5) Berries, I love baked berries and the sweetness they add to any baked good.
6) Cream Cheese
Think outside the box – no pun intended – when it comes to dressing up your brownie box mix.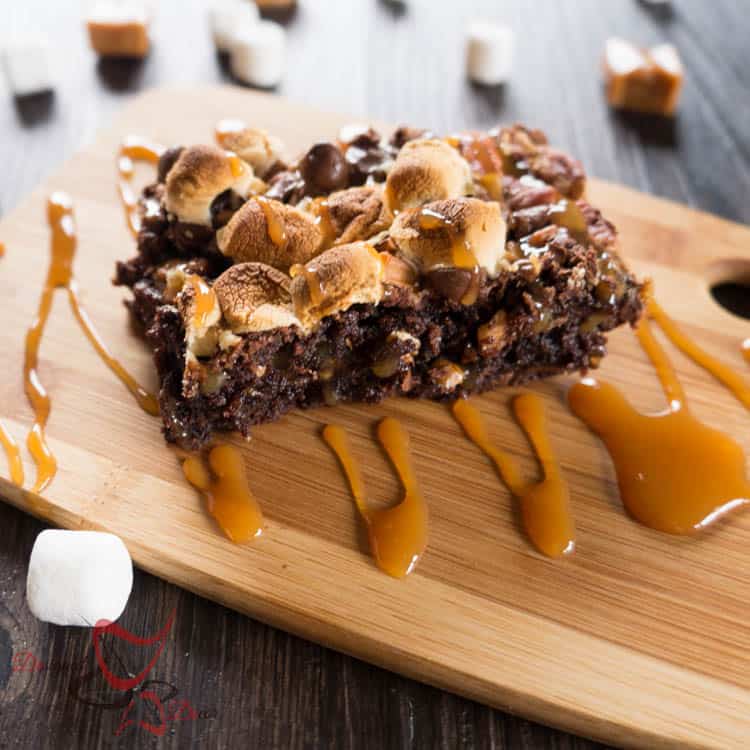 What other toppings would you consider on your brownies?
Other recipes you may like:

Join the DD Community!
Join the Designed Decor Community and receive weekly free tips on DIY home projects, painted furniture, decorating, and much more.