Nothing screams Holiday dinner more than Sweet Potato Casserole. This is a side dish that I usually make for Thanksgiving and Christmas dinner. My boys love this casserole and this is the only time of the year that we serve it.
The best part of this recipe is that I use fresh yams or sweet potatoes to make it. I am not a fan of things out of the can, I like fresh. You can usually tell by the color of the sweet potato casserole. When you see this recipe that is really dark in color, it is usually made with the canned yams.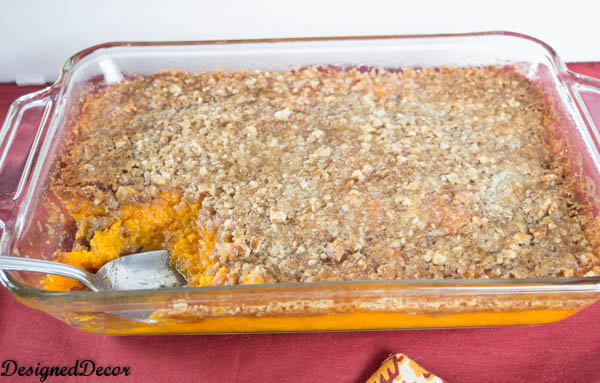 It is OK with me if you substitute the canned yams in this recipe.
Sweet Potato Casserole!
Author:
Prep time:
Cook time:
Total time:
Ingredients
4 large yams (baked, cooled, peeled and mashed)
1 cup sugar
2 eggs
1/3 cup butter (melted)
1/2 teaspoon salt
1 teaspoon vanilla
1/2 cup milk
___________
1/3 cup flour
1/2 cup brown sugar
1/2 cup pecans
1/2 stick butter
Instructions
Mix first 7 ingredients together and place in a greased(spray with cooking spray) 2 quart baking dish. Mix flour, brown sugar and butter until crumbly. Sprinkle over potatoes. Sprinkle pecans over crumb mixture. Bake in 350 oven for 30 to 40 minutes.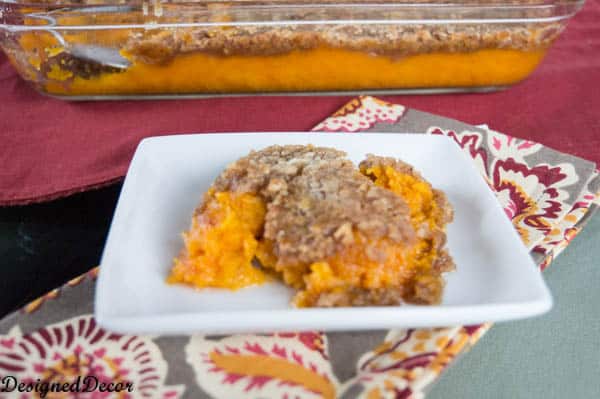 This recipe could be classed as a dessert, because it is so sweet and yummy. What is your staple recipes to make for Christmas dinner?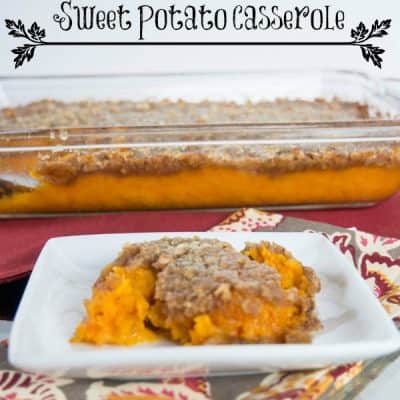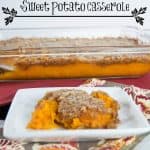 Join the DD Community!
Join the Designed Decor Community and receive weekly free tips on DIY home projects, painted furniture, decorating, and much more.