I love the look of mercury glass but not the price tag. I decided I would give it a try to make my own mercury glass pieces.
I think they turned out pretty well. The next ones I make I am going to try to add some gold gilding to give it more color and depth.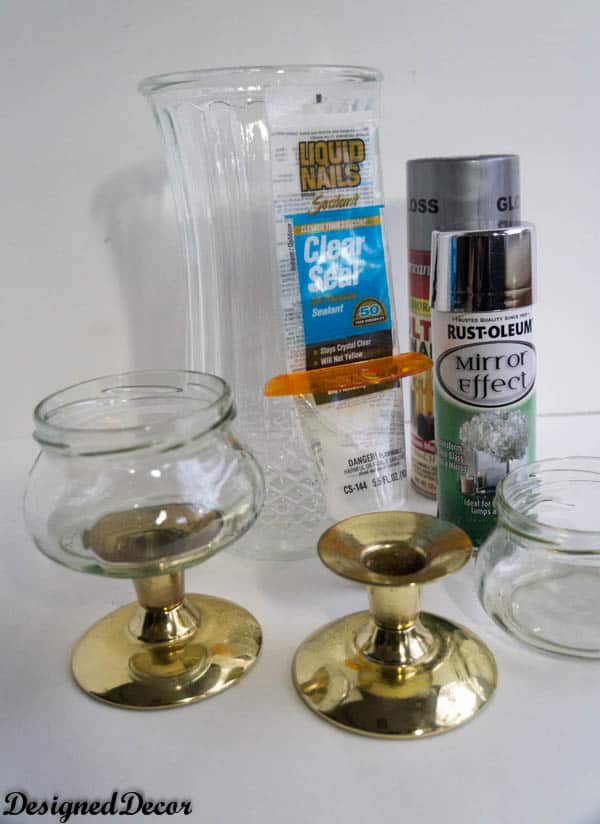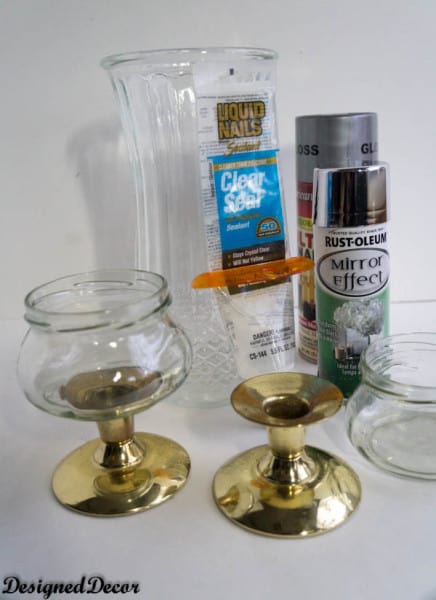 I started with some brass plated candle holders and glass jars. I spray painted the brass bases silver. I read a bunch of different tutorials online on the different methods of applying the mirror spray paint. Most of the tutorials stated to spray on the inside of the glass. I did not want to do it this way as I wanted to use the vase for fresh flowers.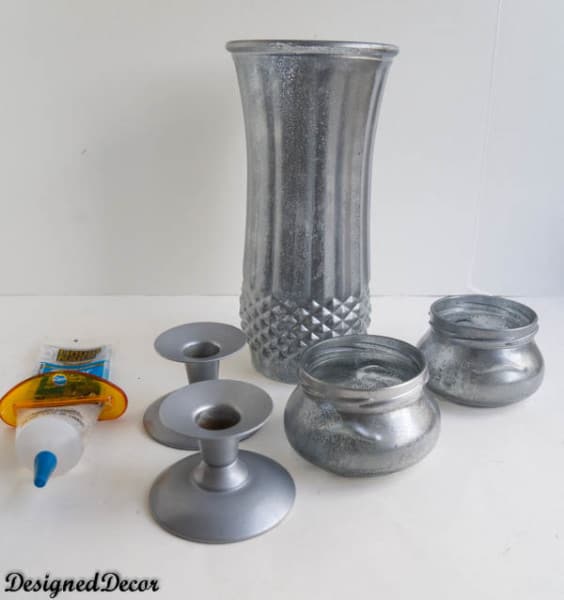 I used a 50/50 mixture of vinegar and water, and sprayed it on the outside of my glass. I let it sit for a minute or 2 and then used an old t-shirt to dab off the water drops. I let the first application dry and then repeated the steps until I had the glass looking the way I wanted.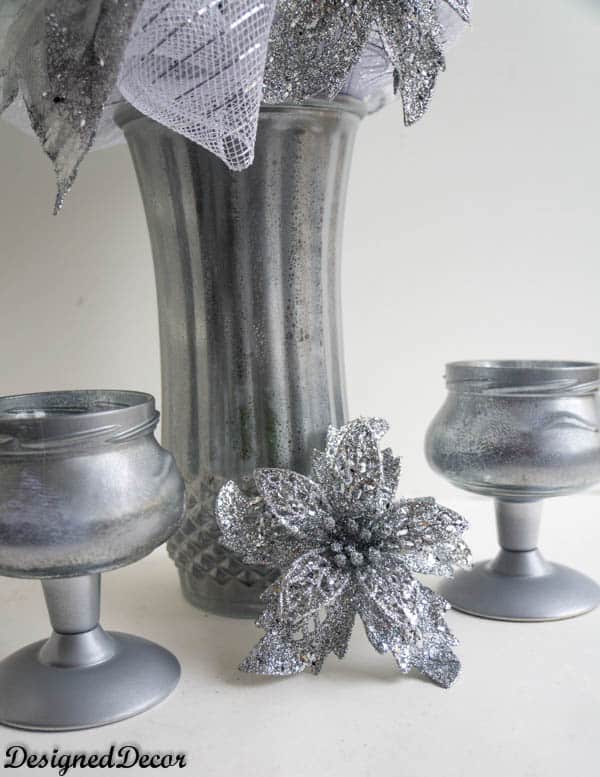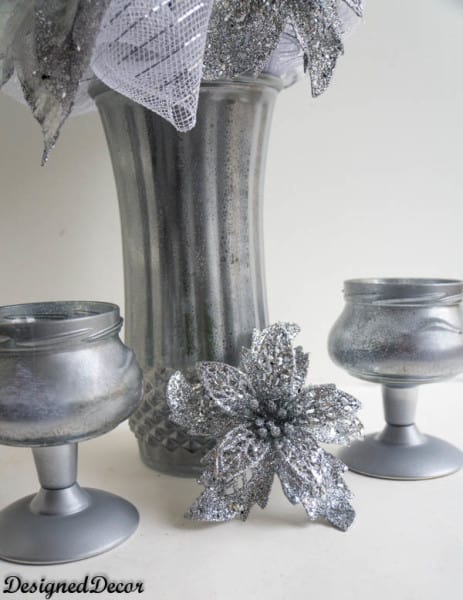 I glued on the candle holder base and made a floral arrangement for the vase. This is a simple way to add color to your mantle for the Holidays.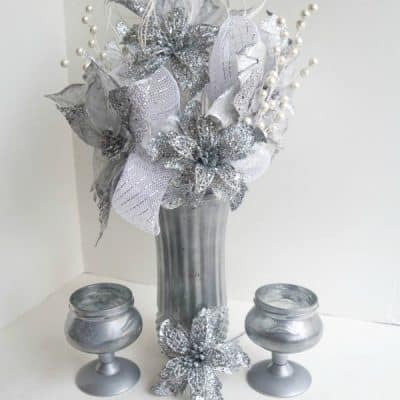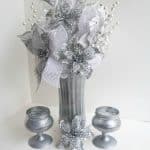 Here is the Bulb Wreath I made to go with the Mercury Glass.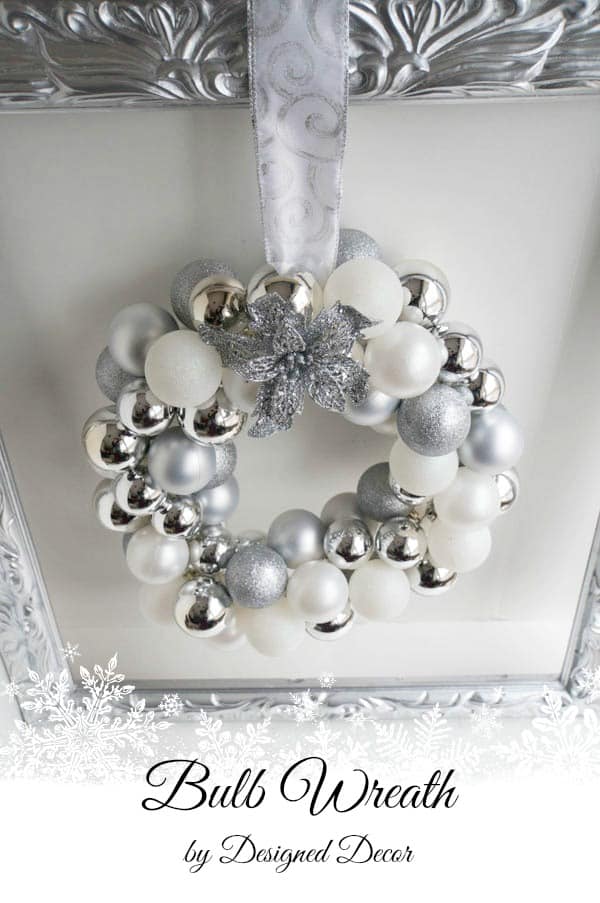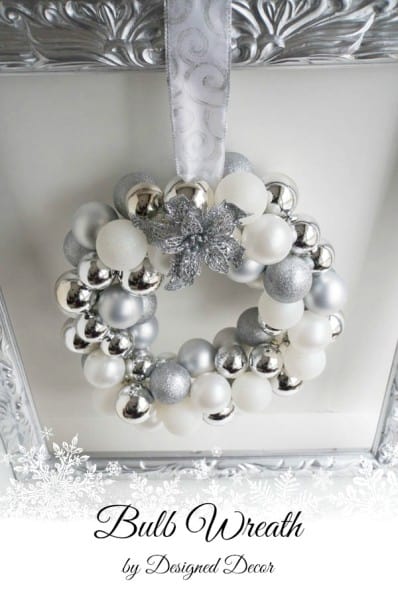 Join the DD Community!
Join the Designed Decor Community and receive weekly free tips on DIY home projects, painted furniture, decorating, and much more.