I wanted to make a bulb wreath last year and never got around to making one. So this year I put it on my list and got it done, except this one is not for my mantel, it is for someone else's mantel. I am selling this one in my space at Modern Vintage.
I used about 75 ornaments to make a 16 inch wreath. I decided I would use wire to make the wreath instead of gluing them on to a styrofoam wreath.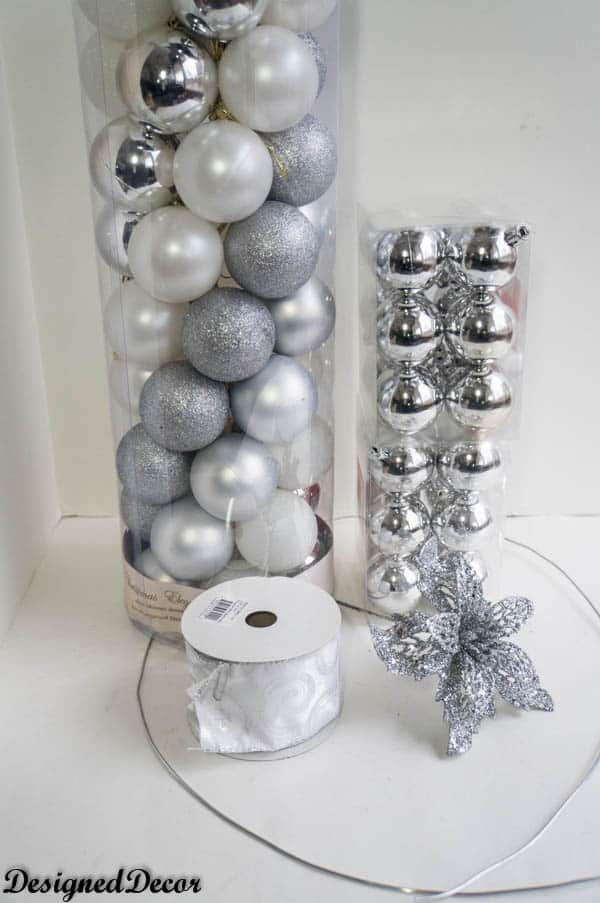 I found a lot of tutorials online and read one that stated to not use a hanger, because it was extremely hard to twist the hanger to secure the closure. Take my advice and use one, it holds it shape better than the other wires.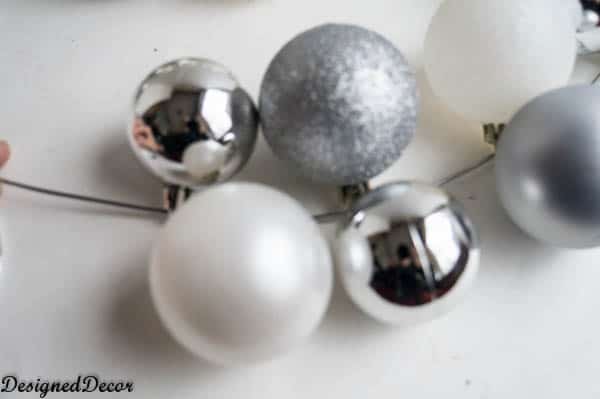 I slid on my bulb ornaments onto the wire in a random pattern.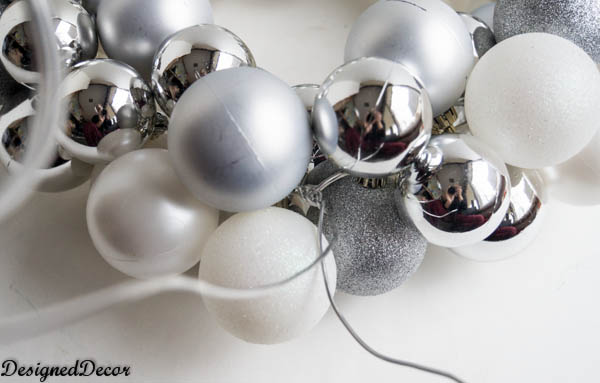 Use pliers to twist the wire closed.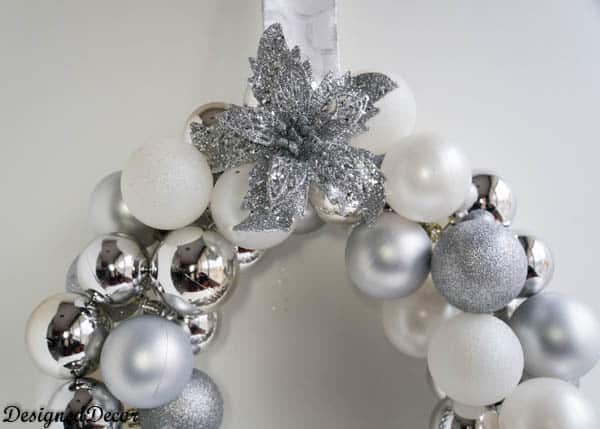 I added a glitter poinsettia flower to give my bulb wreath some more sparkle. Add a ribbon and attach to a pretty silver frame and you have a great piece for your mantel.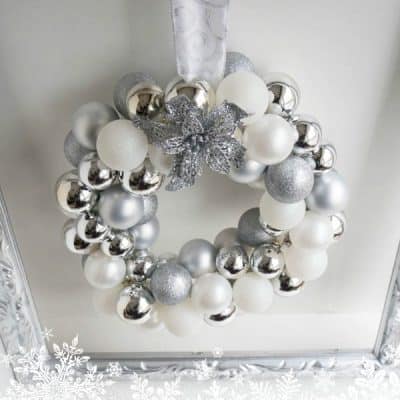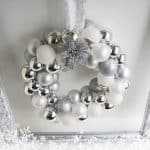 Join the DD Community!
Join the Designed Decor Community and receive weekly free tips on DIY home projects, painted furniture, decorating, and much more.