I am super excited to share this simple and easy craft project on how to make a glass bowl snowman.
I love him! I love when you stumble upon an idea and it turns out so stickin cute! This year I have been so tired of my Christmas decorations, I been wanting change some decorations but have not had much time to make those changes for this year. Here are the bowls I used for my table center piece last year.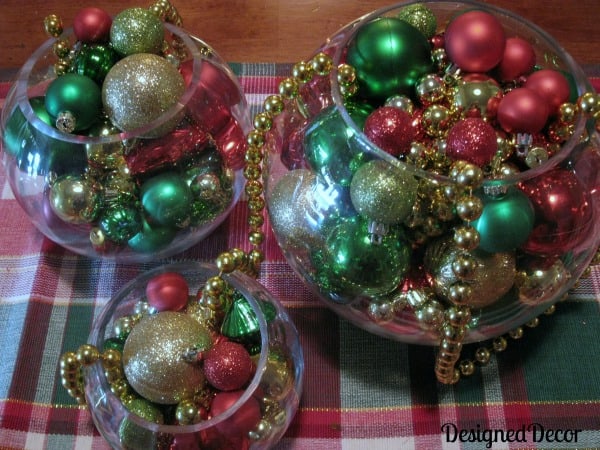 I like how they looked, but I have used this for the last 2 years, just in different locations of the house. So as I was bringing up the bowls this year, I stacked them on each other to carry them up from the basement and guess what. Ding Ding Ding ~ they looked like a snowman! I was originally going to fill the bowls with the same ornaments and just stack them, but I am getting tired of the red, green and gold colors. Plan B!
Supply List:
6″ Bowl

8″ Bowl

12″ Bowl

Snow Aerosol Spray

Foam Top Hat (I could not find the exact hat since mine was removed from some other itme. This hat would be a great substitute.
Battery Operated Lights

Buttons
Ribbon
Glue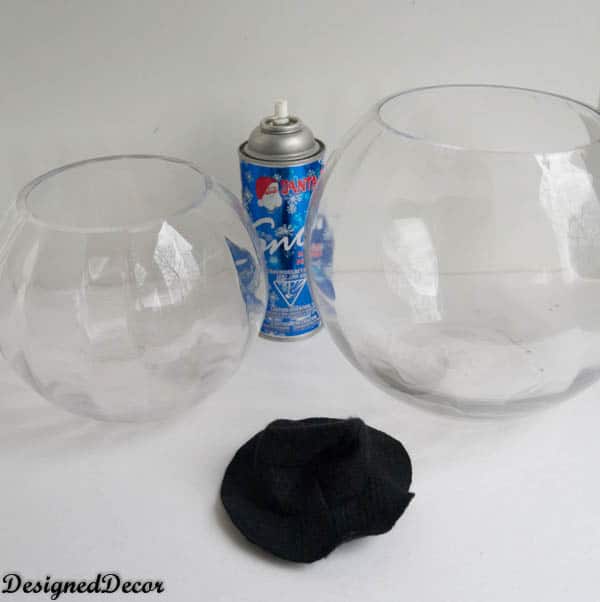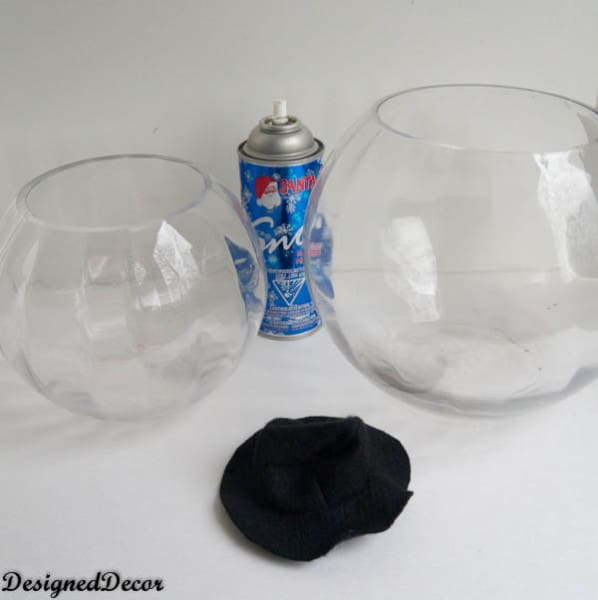 I didn't want to paint them, as I use these bowls for many different decorating things. I will use my spray foam! The spray foam will clean up after the season. The best part of this decoration was I already had the items on had and it was the simplest thing to complete.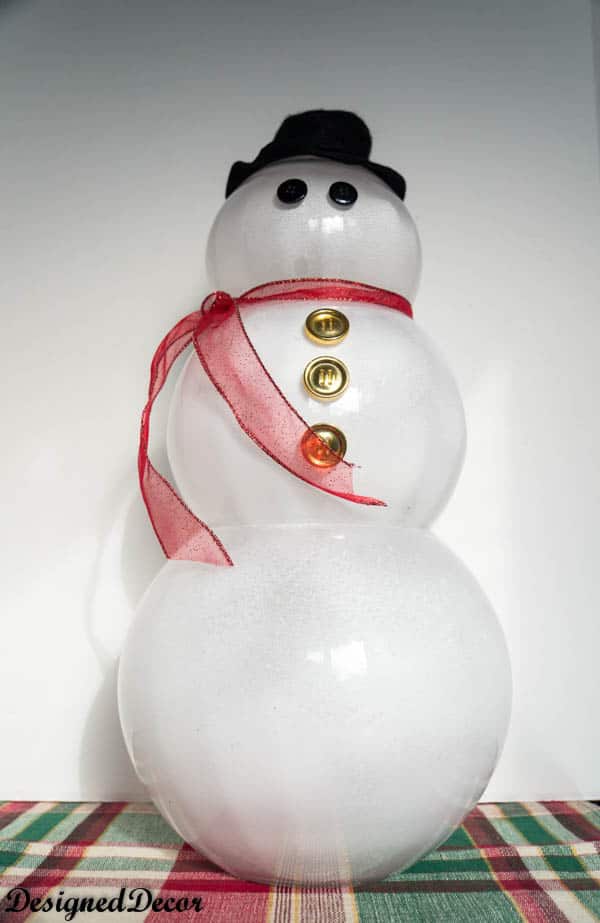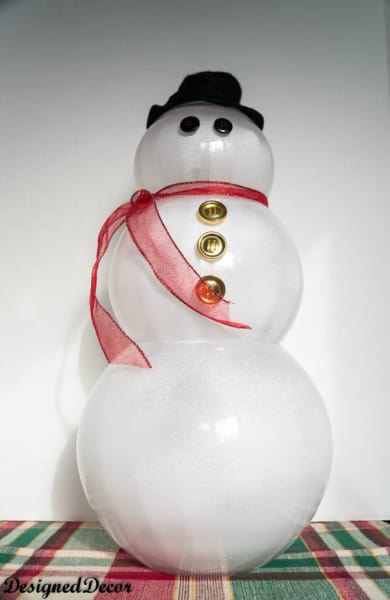 I sprayed the inside of the bowls, so I could move the snowman if needed. Hot glued on some buttons, tied a ribbon around the top bowls and placed on the hat.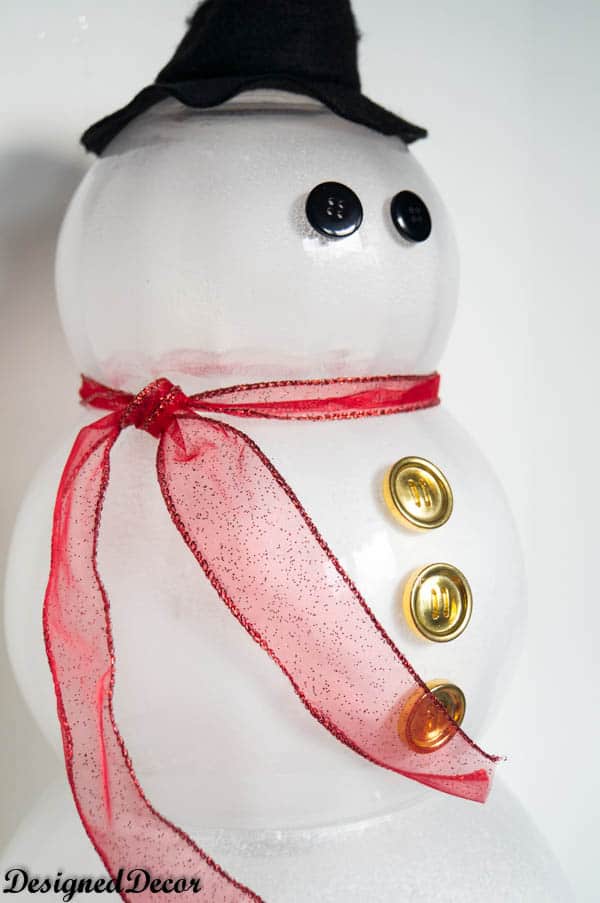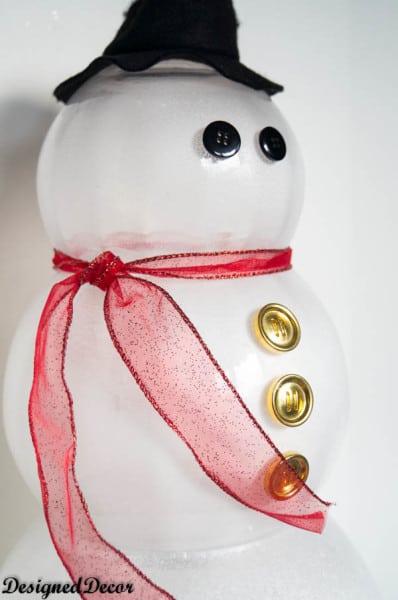 How Simple and cute is he? Bonus ~ I decided to buy a battery operated light to make him light up at night.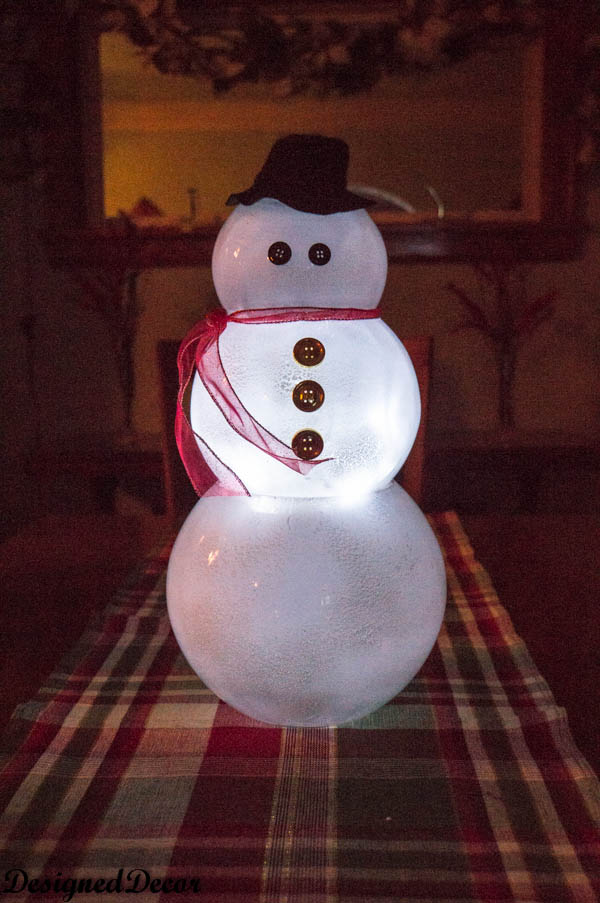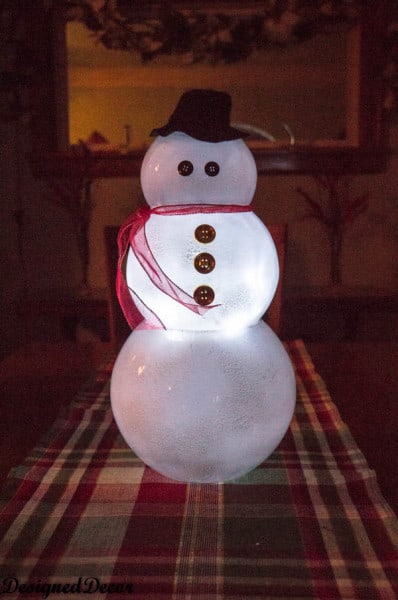 I love him! What do you think, should we give him a name?

Join the DD Community!
Join the Designed Decor Community and receive weekly free tips on DIY home projects, painted furniture, decorating, and much more.