Have you noticed that all the recipes I have shared lately are soup recipes?  It was such a cold winter that is basically all that I made.  This week I am sharing this Southwest Chicken Soup Recipe.  This is one I made up and just threw a few things in the crockpot, named it, and there you have it, a new soup recipe.  It's a good thing I wrote down the recipe because once I make it and do not write it down, the recipes always seem to be different each time.  
I started by throwing some frozen boneless chicken breasts in the crockpot and covering them with chicken broth.  This recipe was originally going to be white chicken chili and realized I did not have most of the ingredients that I needed, so plan B.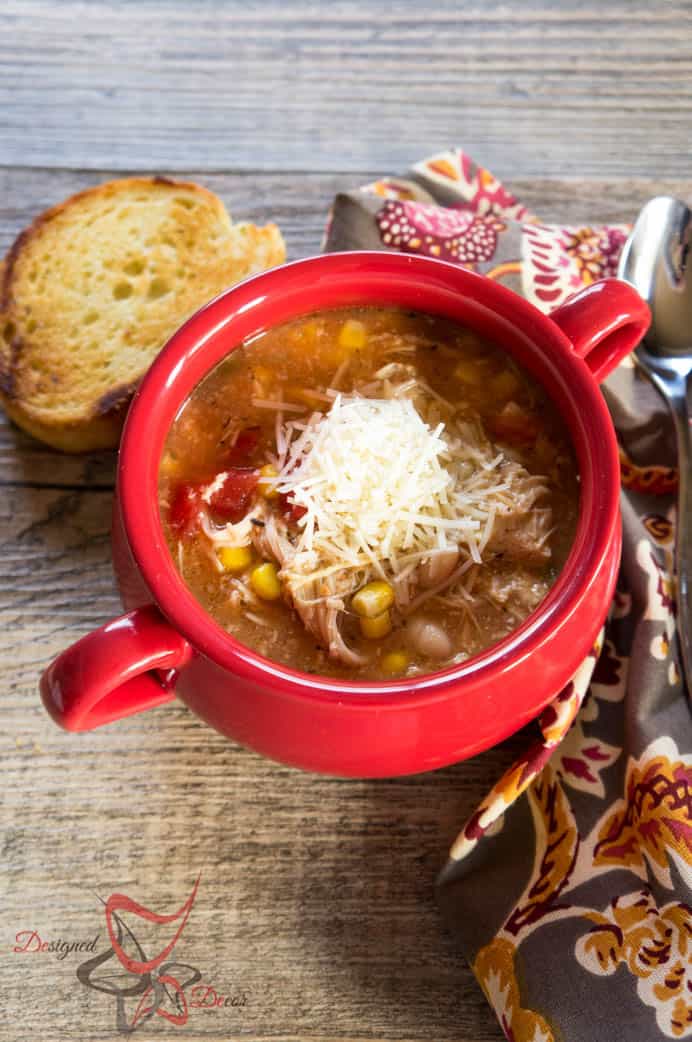 Southwest Chicken Soup
Ingredients
1 pound bonless chicken
2 cups chicken broth, divided
4 oz. can green chilies
1 can Great Northern Beans, undrained
1 can Chedder Cheese Soup
1 can diced tomatoes
2 tsp. Chicken Seasoning Blend(see recipe below)
Seasoning Blend
1 1/2 teaspoons sea salt
1 teaspoon dried basil
1 teaspoon dried rosemary
1/2 teaspoon garlic powder
1/2 teaspoon dry mustard powder
1/2 teaspoon paprika
1/2 teaspoon ground black pepper
1/2 teaspoon ground dried thyme
1/4 teaspoon celery seed
1/4 teaspoon dried parsley
1/8 teaspoon ground cumin
1/8 teaspoon cayenne pepper
1/8 teaspoon chicken bouillon granules
Instructions
Place boneless chicken in the crockpot with 1 cup chicken broth.
Cook on low for 4 hours.
Shred chicken in crockpot.
Add remaining ingredients and cook on low for 4 hours.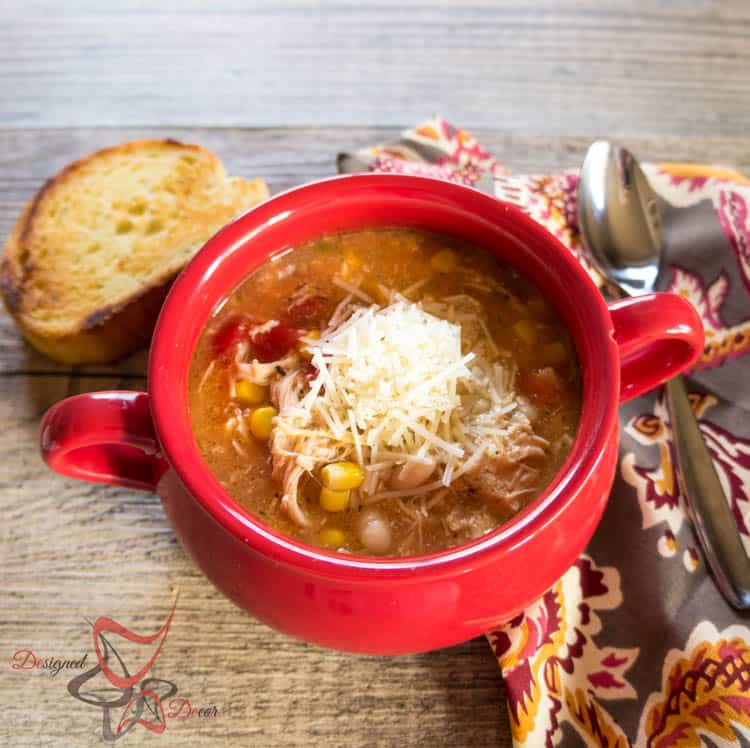 I was pretty pleased with how this Southwest soup recipe turned out. I am pretty much convinced that you can almost throw anything into a soup recipe and it will turn out fairly well as long as you add the right spices to the mix.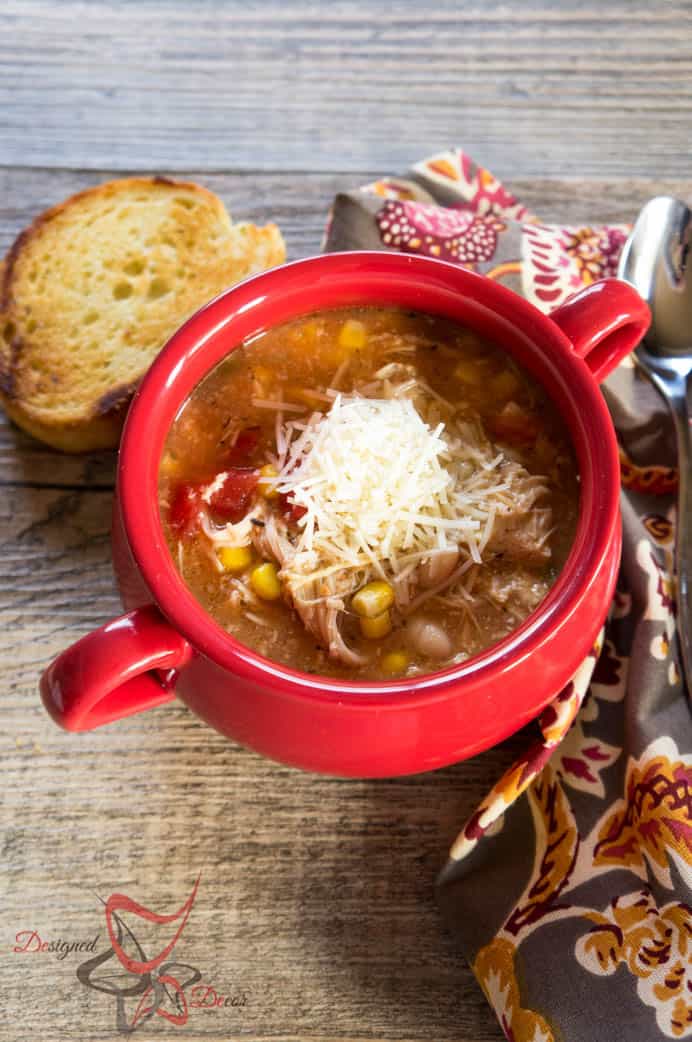 I did find the chicken seasoning blend spice mix on Allrecipes and thought that would be a great addition to give this soup the seasonings it needed.  I will also be using it to season some of the chicken recipes that we make for dinner.  
You may also like these great soup recipes:

Join the DD Community!
Join the Designed Decor Community and receive weekly free tips on DIY home projects, painted furniture, decorating, and much more.