Are you looking for an easy way to clean, seal and refresh grout? Are your grout lines looking dingy and nothing you do works to clean them? I have a simple and easy solution that worked great in my basement bathroom.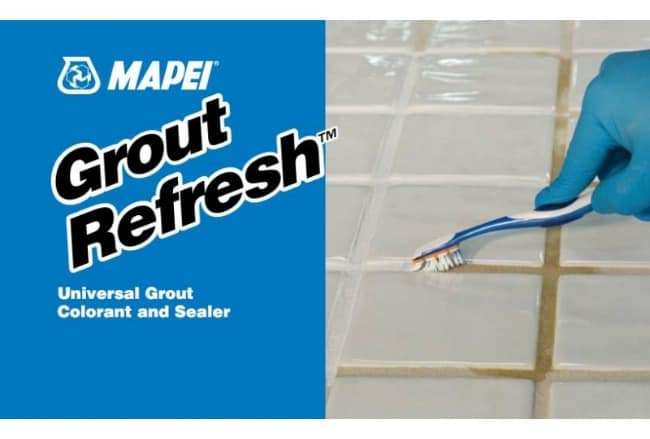 I used this product called Grout Refresh

(affiliate link). It works and I am thrilled with the outcome.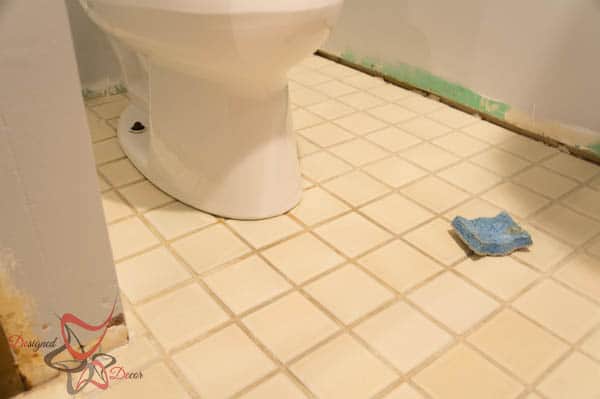 Here are my floors even after I washed them. Those grout lines are looking pretty dingy! I was in the process of giving my bathroom a makeover so that is why the base boards are removed.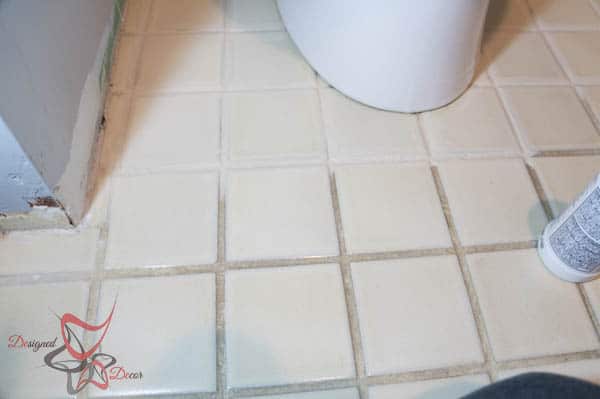 It's pretty obvious where I used the Grout Refresh

! The product was easy to use except time-consuming based on the area you will be using it in. This was a tiny bathroom floor so it did not take me long to complete the entire floor. I used an old toothbrush to apply the Grout Refresh. You let in sit for 30 to 60 minutes and go back with a water mist to remove any product that is on your tile. That is it, simple and easy. The product comes in assorted colors to match your tiles. You can also use this to change your grout color, it may need 2 applications to do that if you are going from a dark to a light color.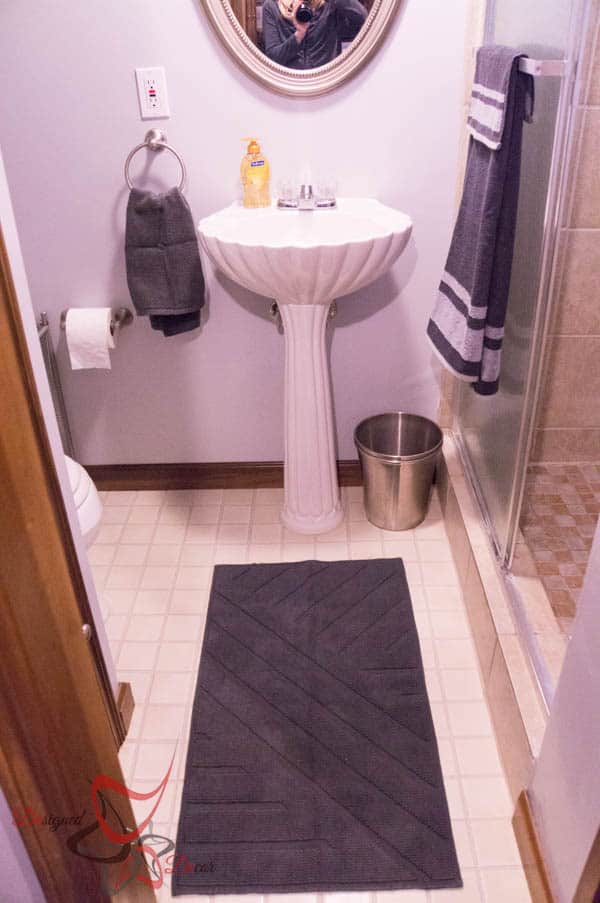 It has been almost a year since I used this product and my grout lines are still looking fresh and new. Long story about why I am just getting around to post about this product, you will have to read my bathroom makeover to find out why!

Join the DD Community!
Join the Designed Decor Community and receive weekly free tips on DIY home projects, painted furniture, decorating, and much more.