If you are looking for unique and inexpensive home decor ideas, you have come to the right place. You will learn how to repurpose china cabinet doors and so much more if you stick around.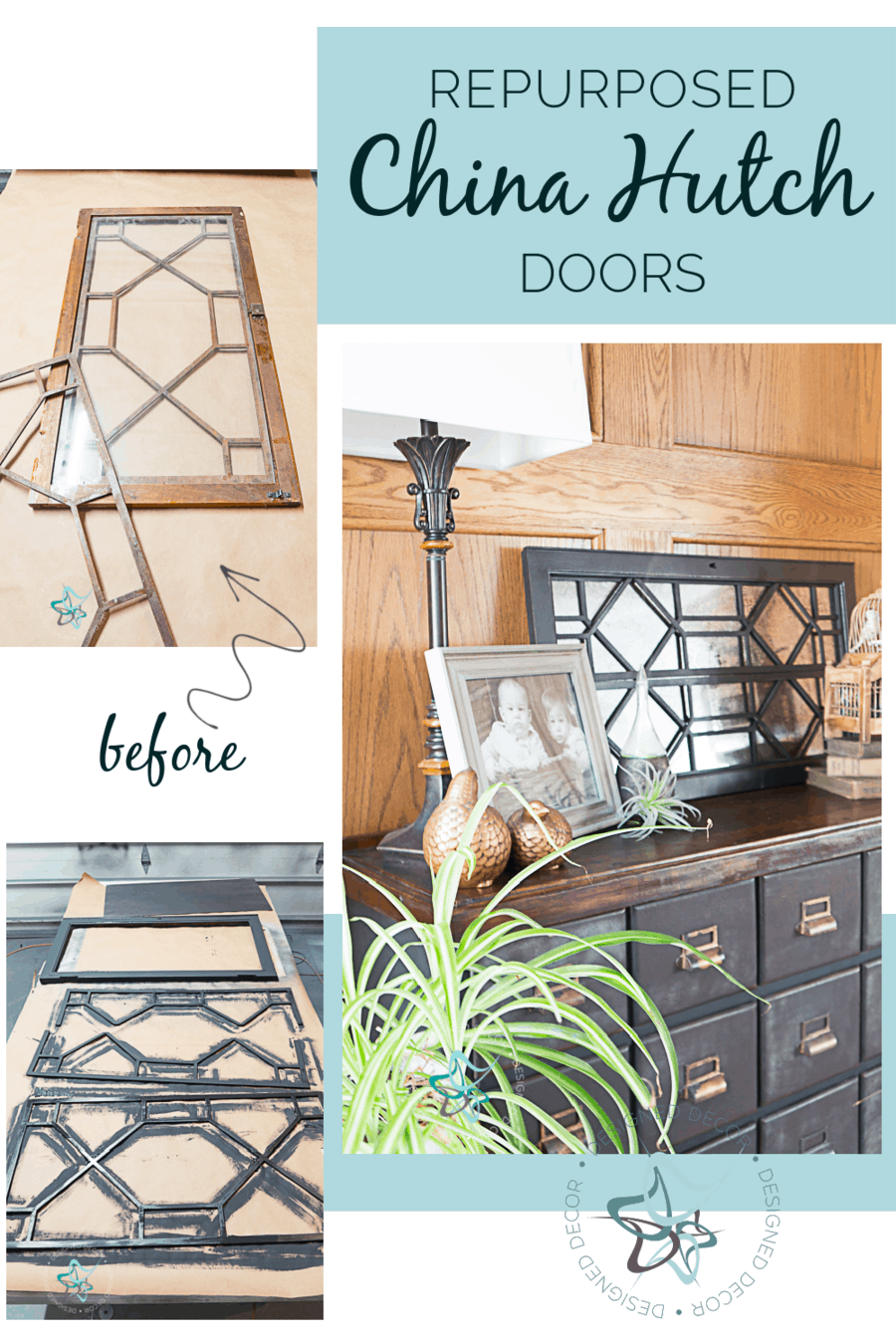 This post contains affiliate links. Click here to see my full disclosure policy.
The before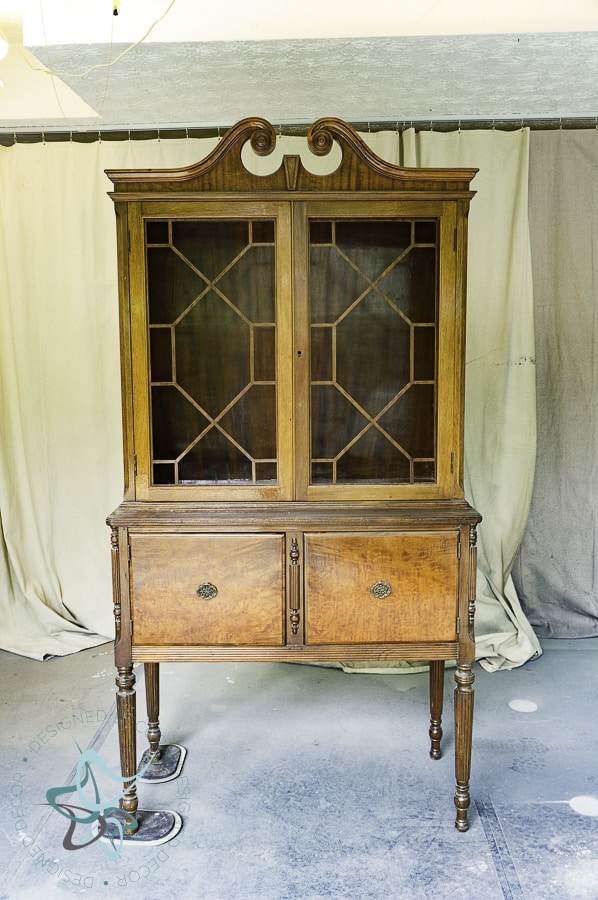 These glass china hutch doors were removed from this hutch to give the hutch an updated makeover for open shelving. I kept them in my stash waiting for an idea to strike or the need for a decorative accessory.
Videos from Designed Decor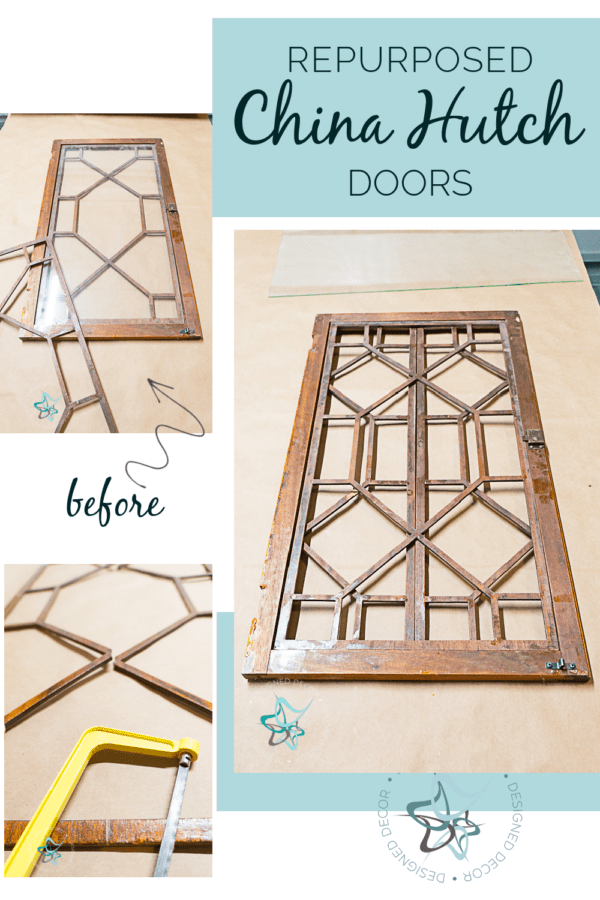 I cut the veneer insert in half and flipped it over to overlay on top of the other insert. This gave the design more dimension and an updated look.
Painting the frame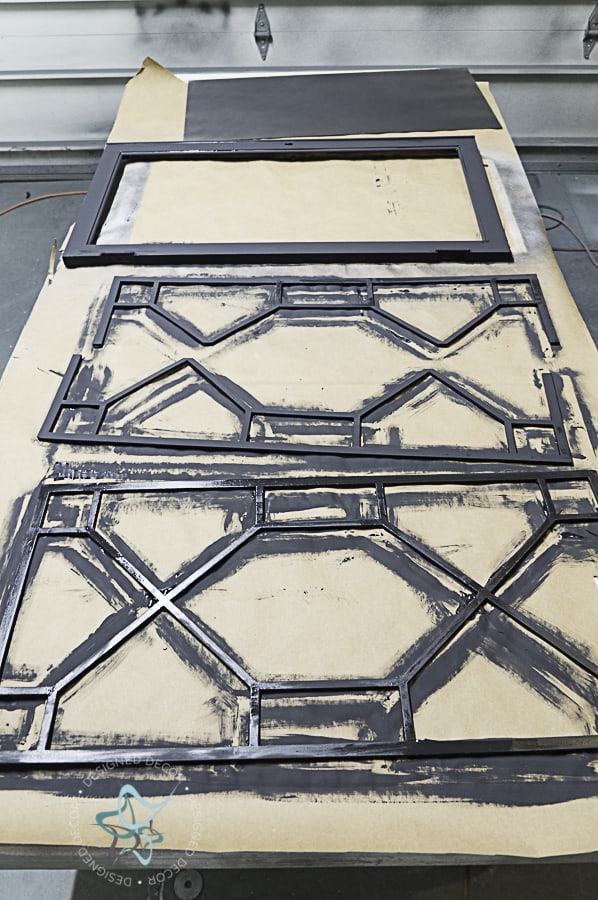 I painted the door frame and the inserts with black chalky paint. You can use any type of black paint or even spray paint. I sealed the paint with a spray matte clear topcoat. Use whatever you have on hand to seal, even if it is wax.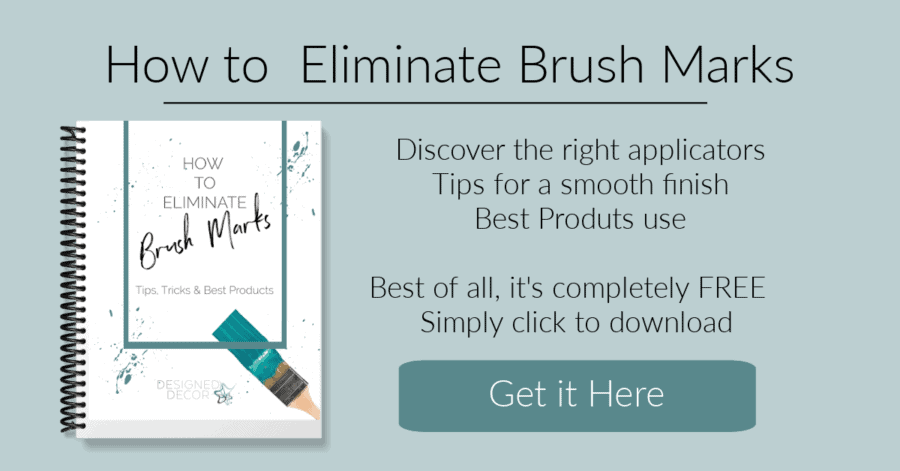 Painting the glass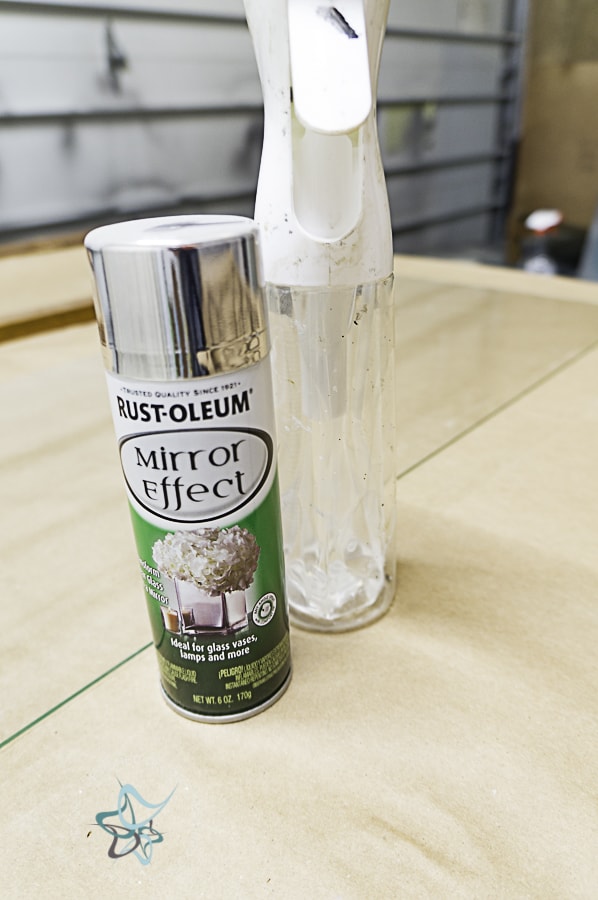 Clean the glass
Lightly mist with water/vinegar mix
Spray glass while wet with mirror effect
Use a lint-free cloth to blotch the water spots
Spray with metallic spray paint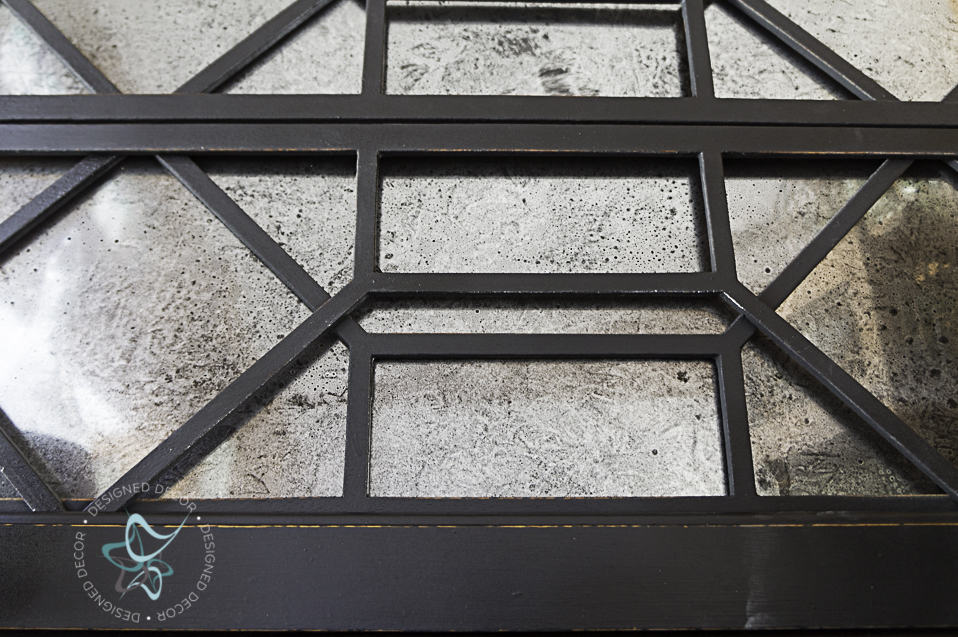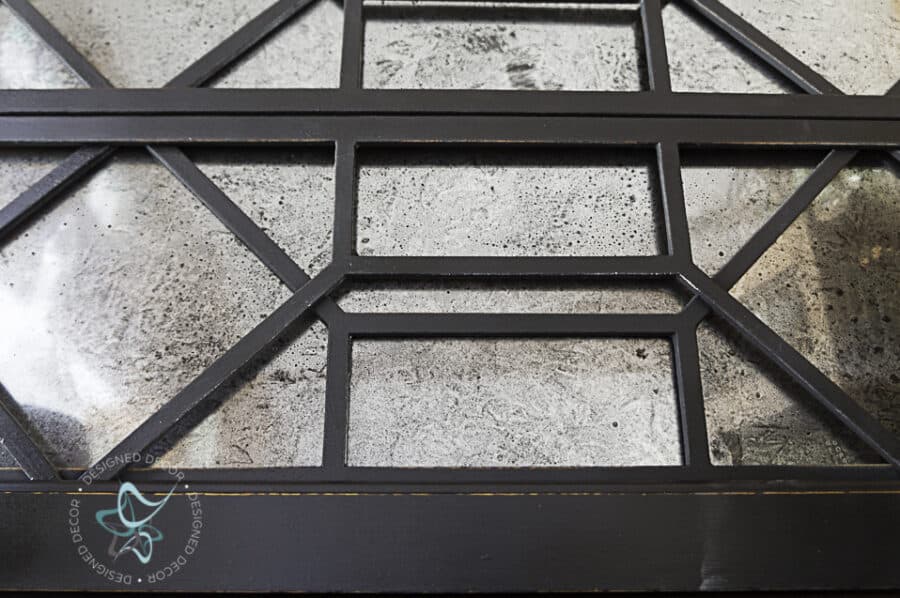 Tips – Work fast while doing the mirror effect as the spray paint dries fast and you need to blotch the water mix while the mirror effect is still wet. Use a water mister, as it is more controlled when spraying the water. You can also use a dropper to place larger water drops randomly on the glass.
The Finished Result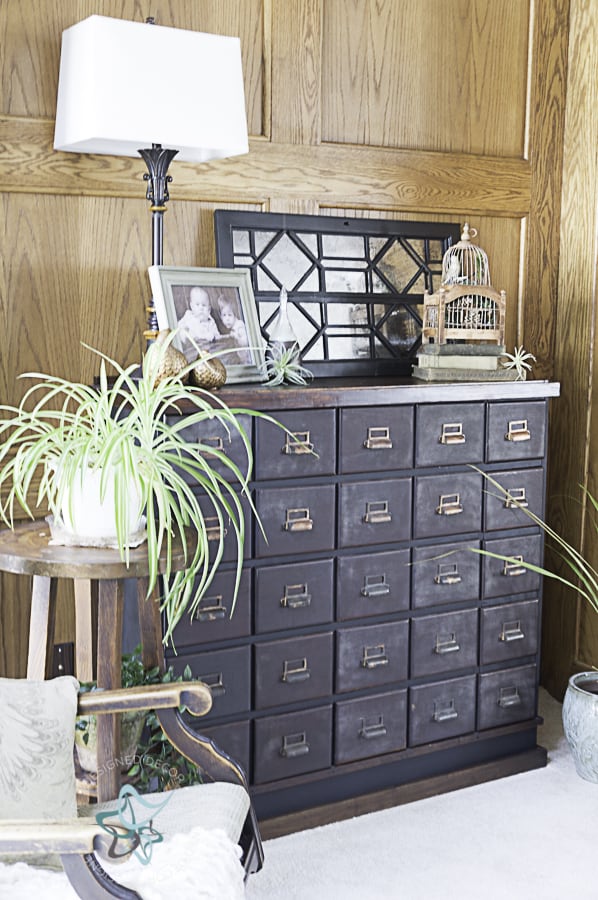 The repurposed china cabinet doors makes for a great backdrop on top of my apothecary cabinet.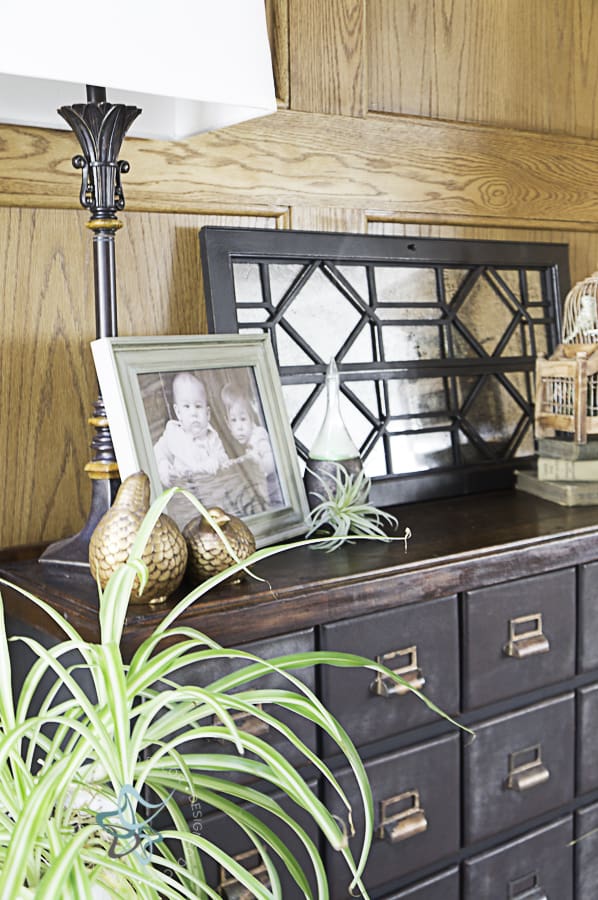 This repurposed china cabinet door will be such a versatile home decor accessory. I can easily move it around to any vignette and I know it will be one of my staple decor pieces.
More Great DIY Home Decor
Discover more Inspirations by clicking on each category photo





Join the DD Community!
Join the Designed Decor Community and receive weekly free tips on DIY home projects, painted furniture, decorating, and much more.