Have you ever come across cabinet doors and drawers and have always wondered what can you make out of an old drawer front? I decided to repurpose drawer fronts into display risers.
These DIY scrap wood display risers are perfect for table vignettes to display any of your home decor items. They easily add height to your home decor displays.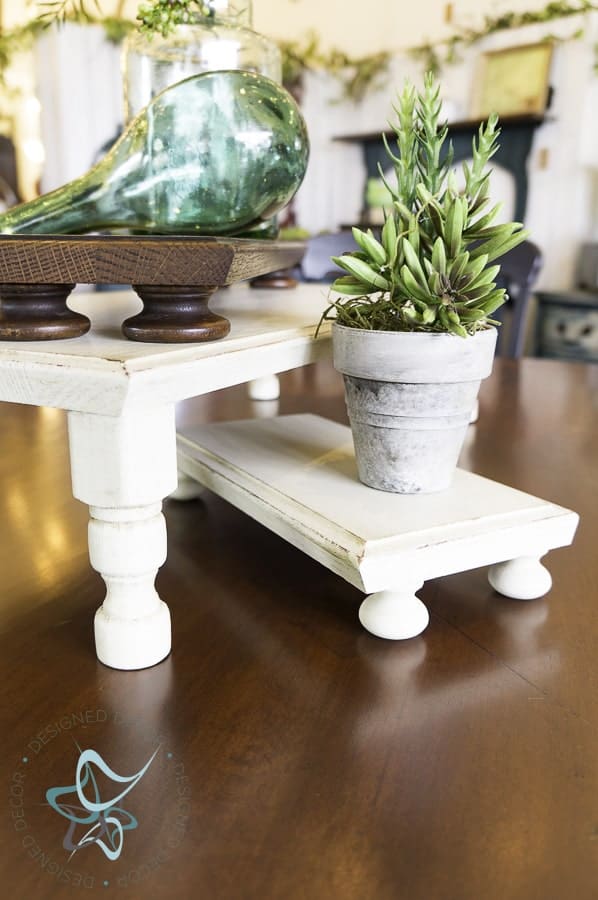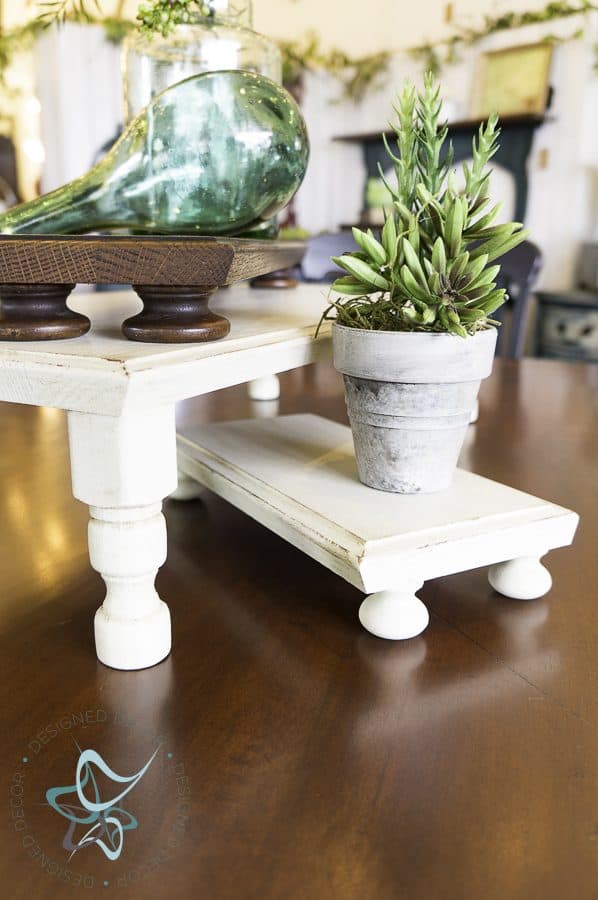 We are in the process of a major remodel in our basement and we are tearing out the pressed wood cabinets.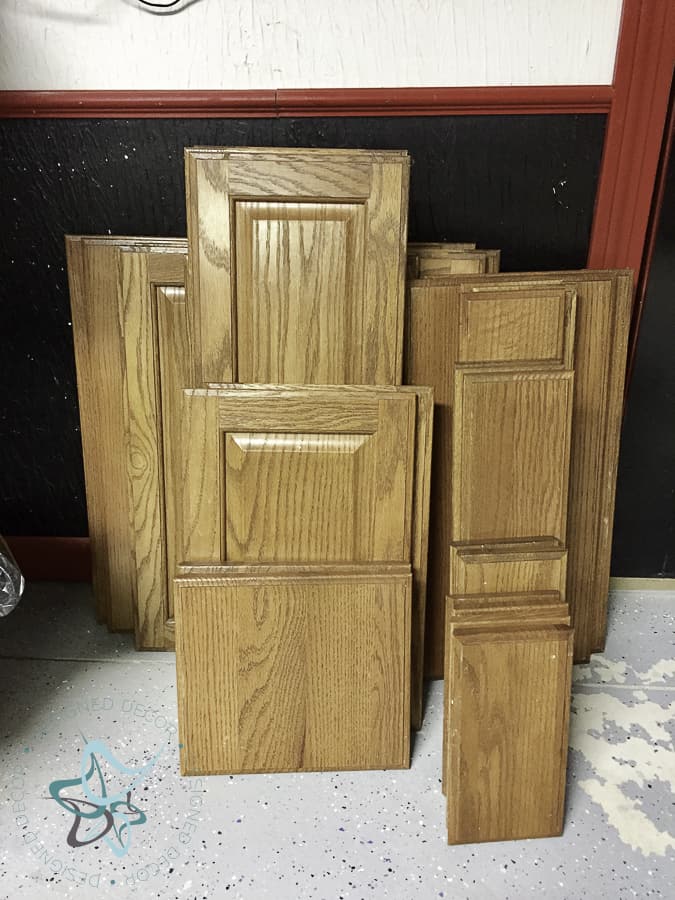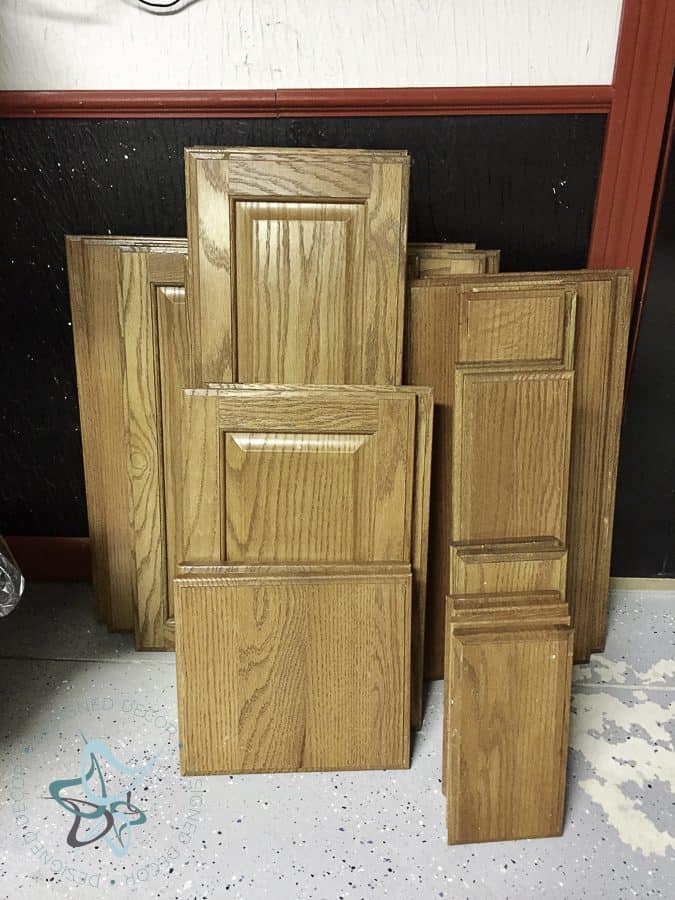 The cabinet doors and drawers are solid oak, I am keeping them to repurpose for other home decor projects. If the cabinet bases were solid wood or even nice plywood we would have kept them. Everyone can always use garage or workshop storage.
Check out these repurposed drawer fronts and door projects.
How to make DIY display risers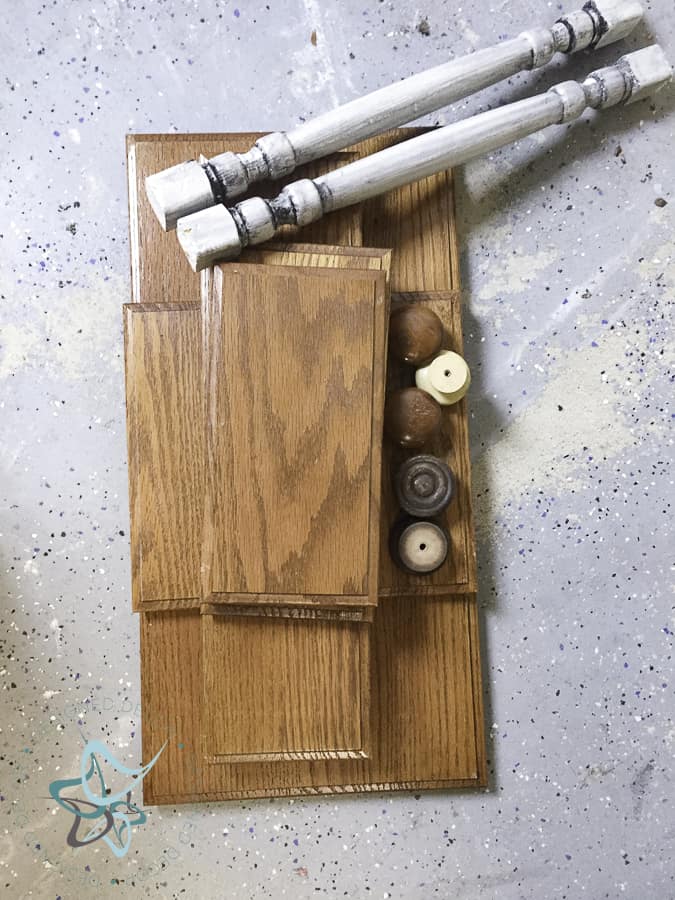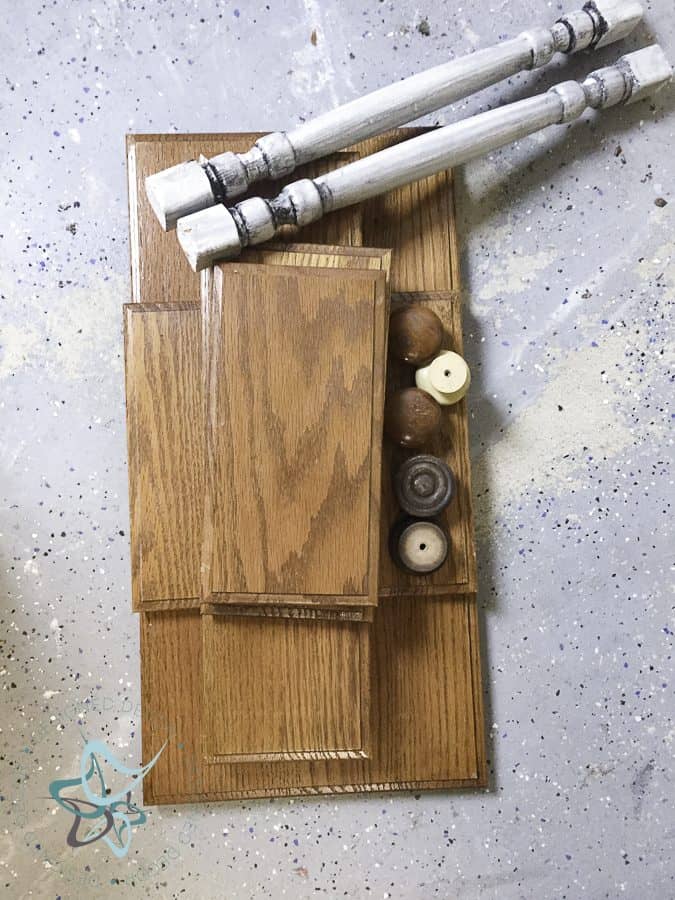 For a quick and easy wood riser, start by using leftover spindles, and wood furniture knobs to use for the feet and legs.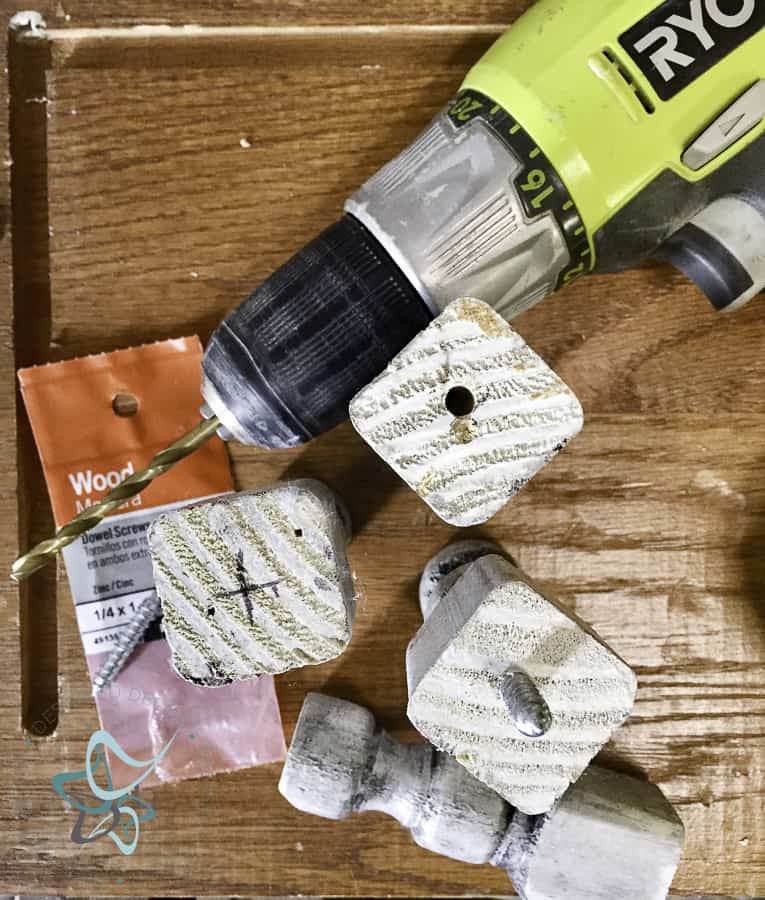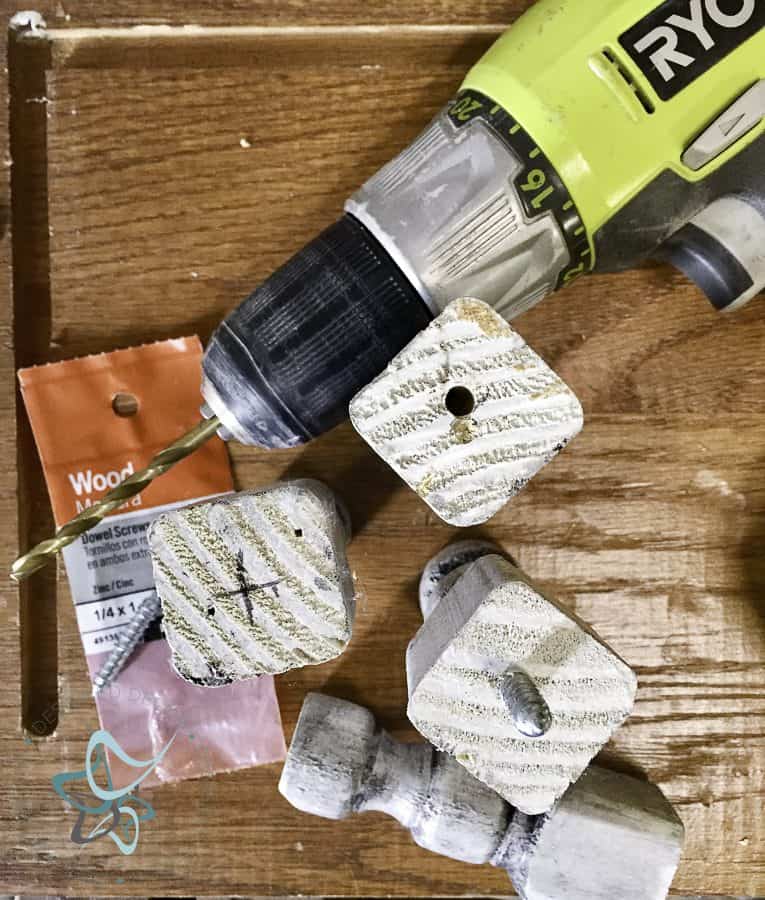 This post contains affiliate links. Click here to see my full disclosure policy.
I used wood spindles and cut them down to size and predrilled holes. Once the spindles are cut to size, attach them using dowel screws to the legs to the underside of the drawer fronts. The small dowl screws provide a more secure attachment than just gluing the wood pieces together.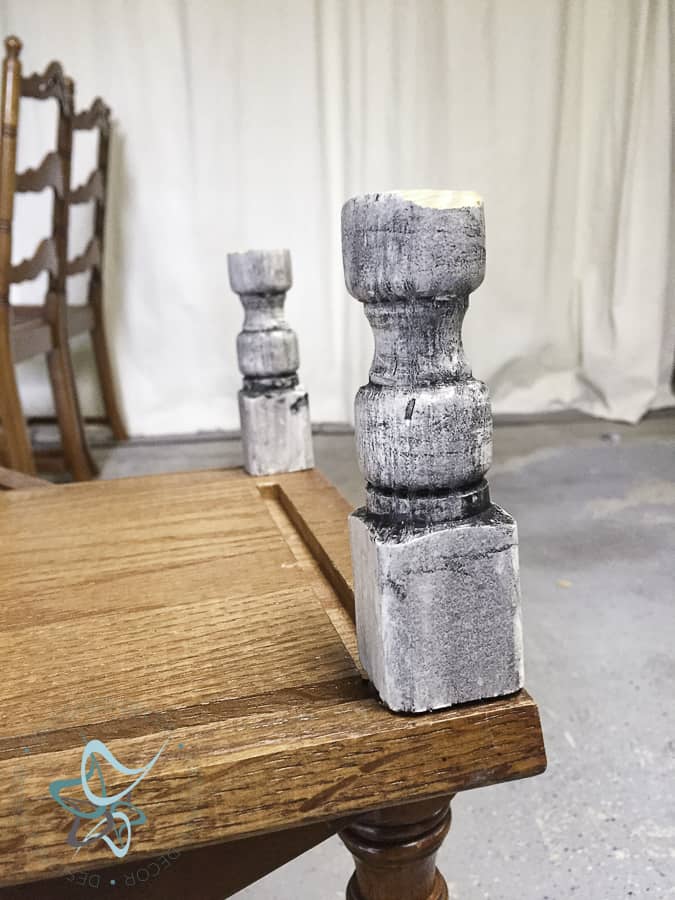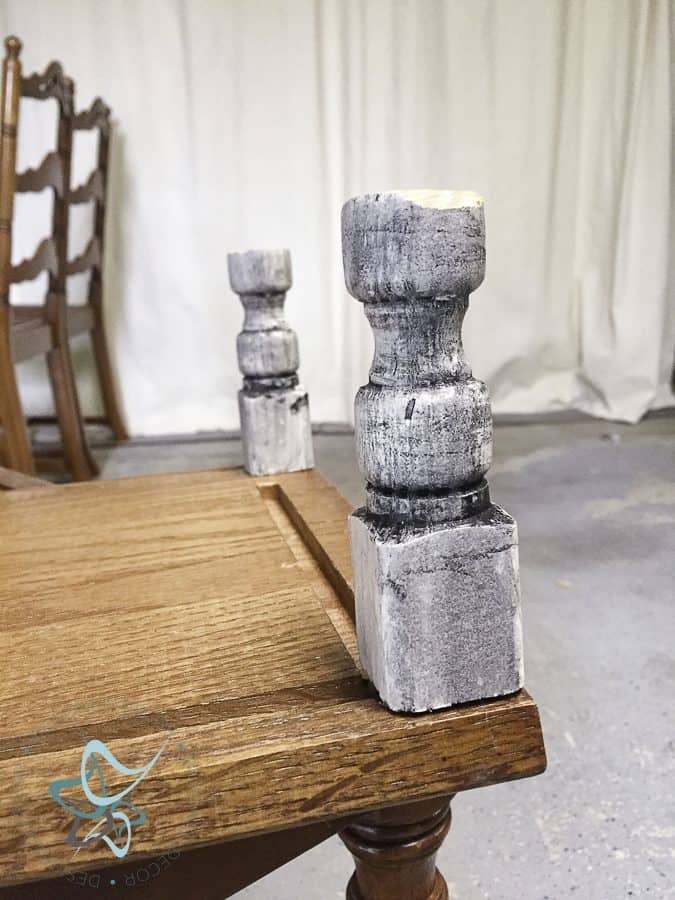 For the wood knobs, I countersank a hole from the bottom of the wooded foot. Then I attached the foot to the bottom of the drawer front using a wood screw. The countersink allows the screw can sit inside the wood foot. This prevents scratching and allows the foot to sit evenly without a screw head showing.
Paint and finish the wooden riser shelf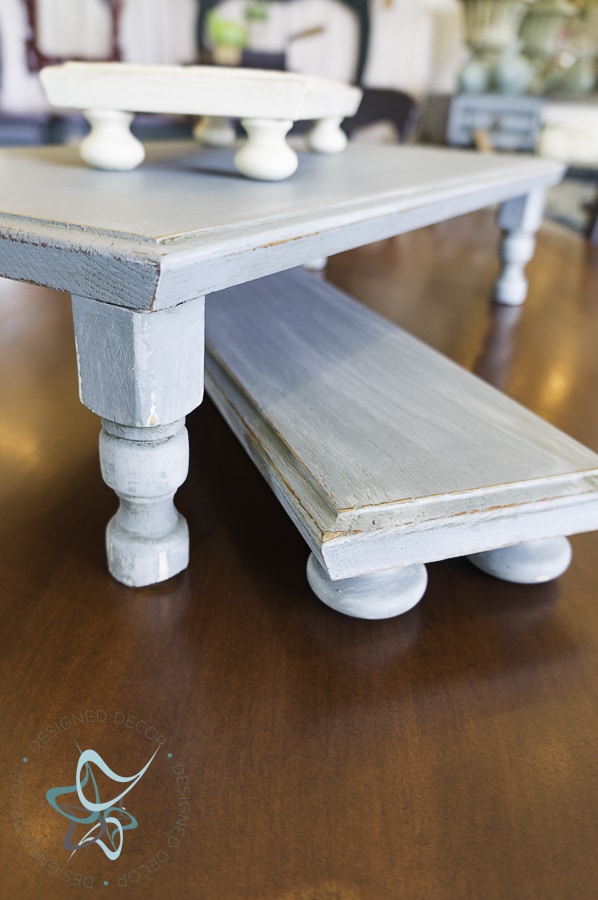 I painted and finished each DIY display riser with different colors and finishes.
The first was painted in Seagull Gray, using snow-white for dry brushing. I lightly distressed the edges and sealed the display riser using light brown wax.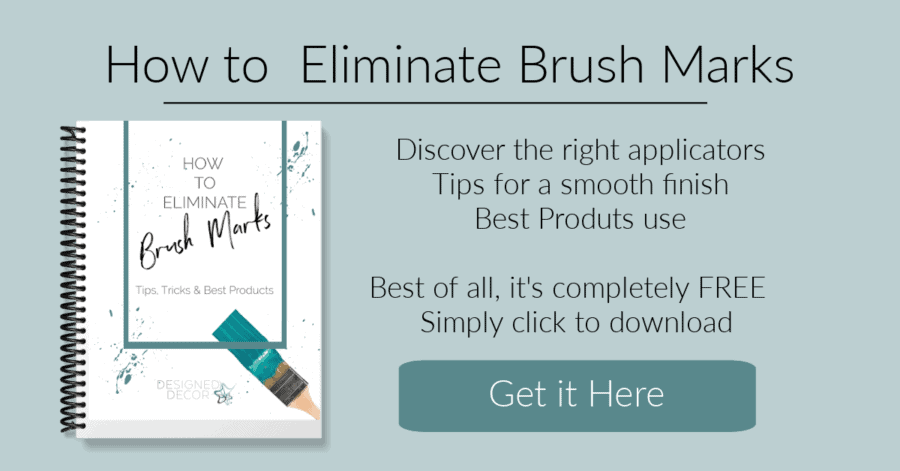 The second painted repurposed drawer front riser was painted snow-white and sealed with a light brown wax.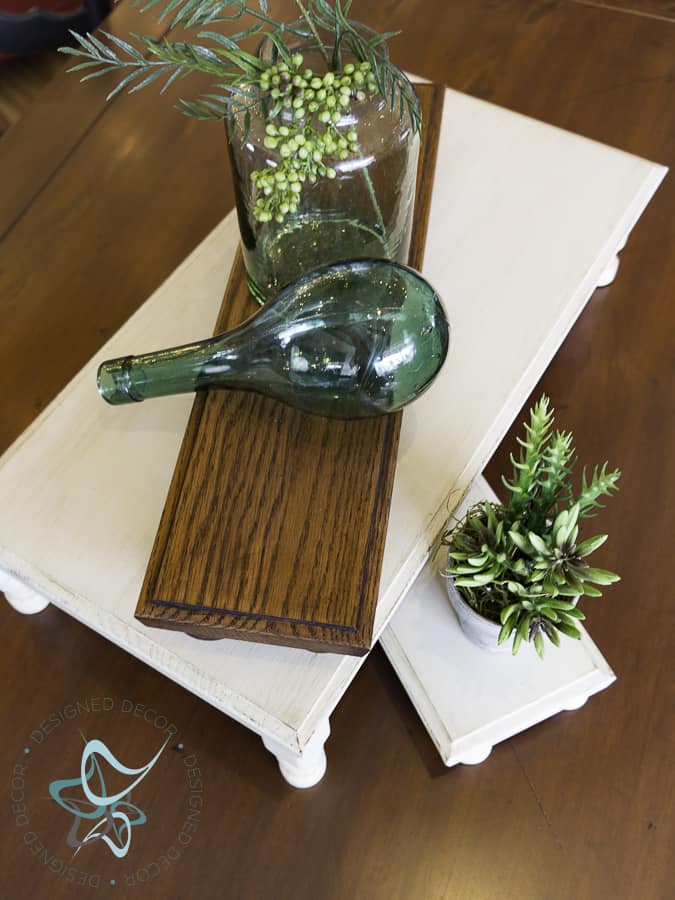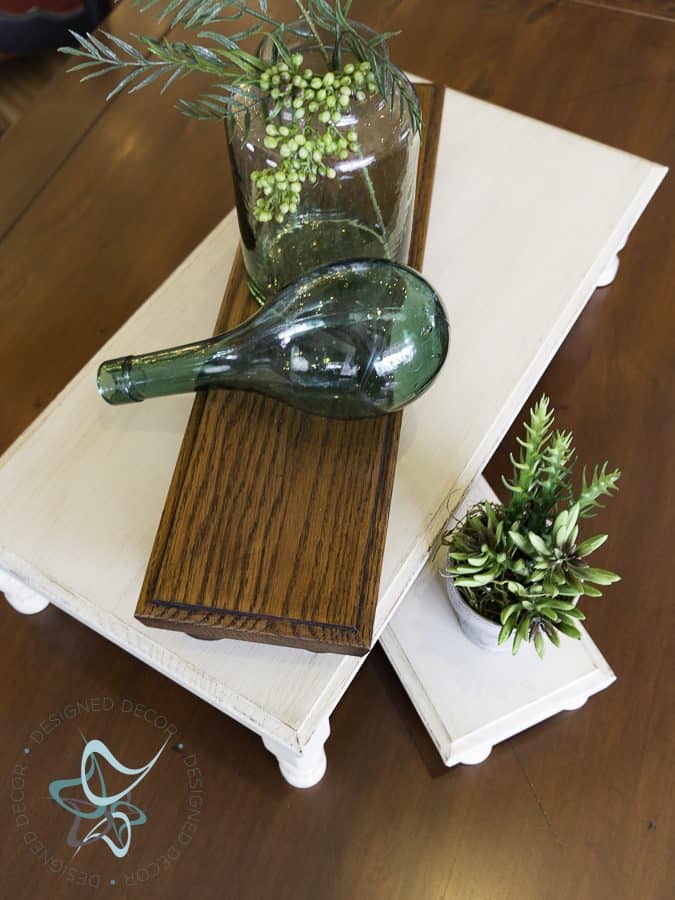 I stained one of the risers darker using my favorite method to darken wood without stripping. I like the look of the stained riser and it pairs perfectly with the painted risers.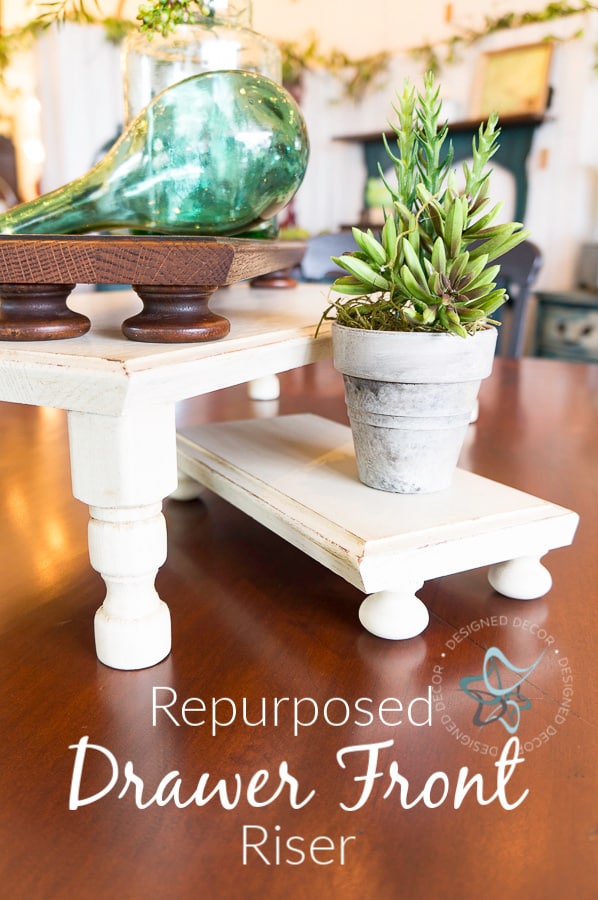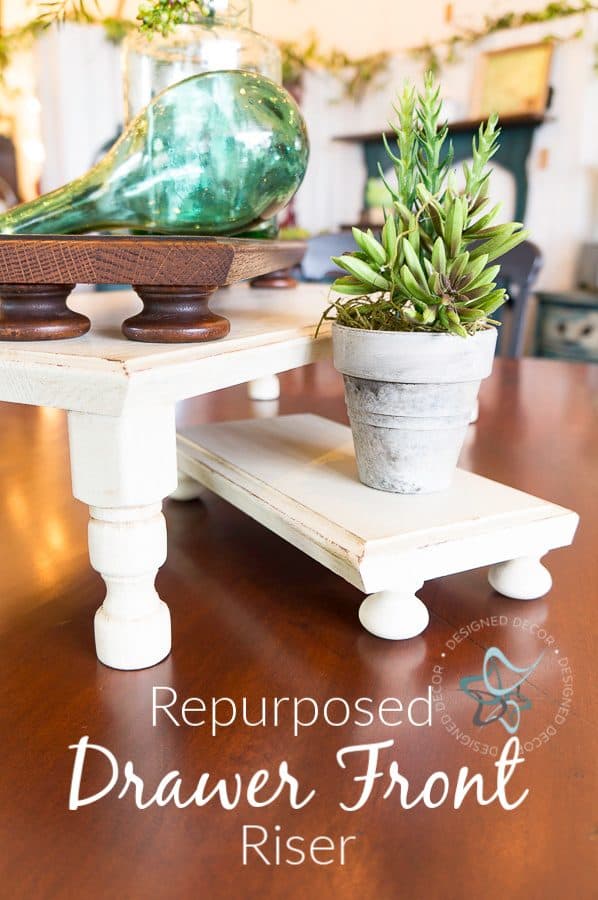 This month the Power Tool Challenge team is making a gift for another team member. We will be mailing them to surprise the other members. Here is the reveal of all the DIY projects (see them below) to our viewers.
Make sure you visit each of the wood projects below. See how these projects are made and can make one to give as a gift too!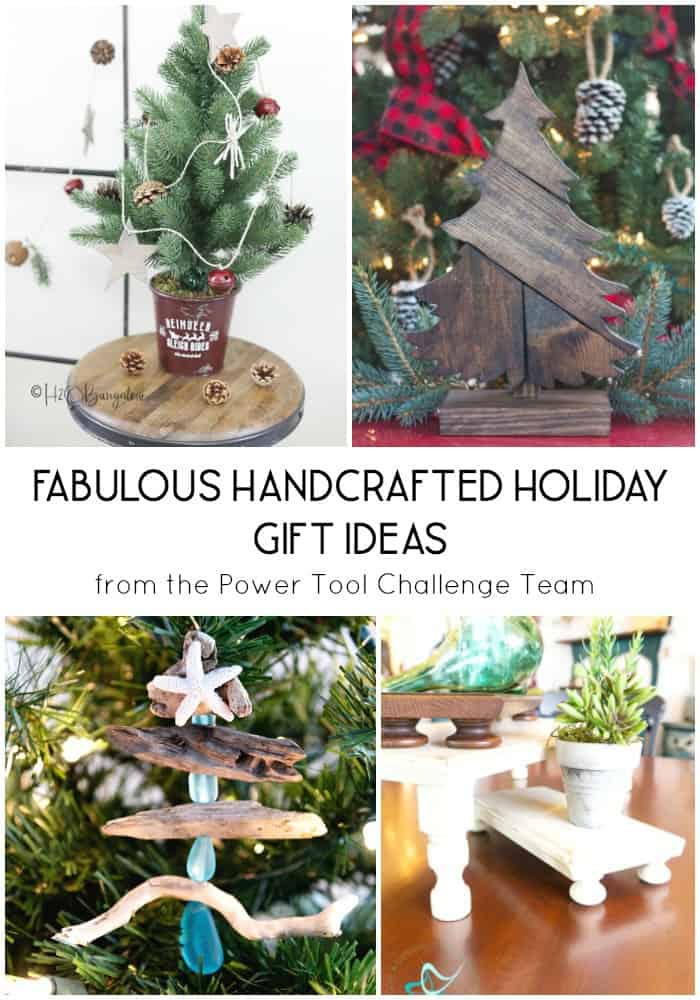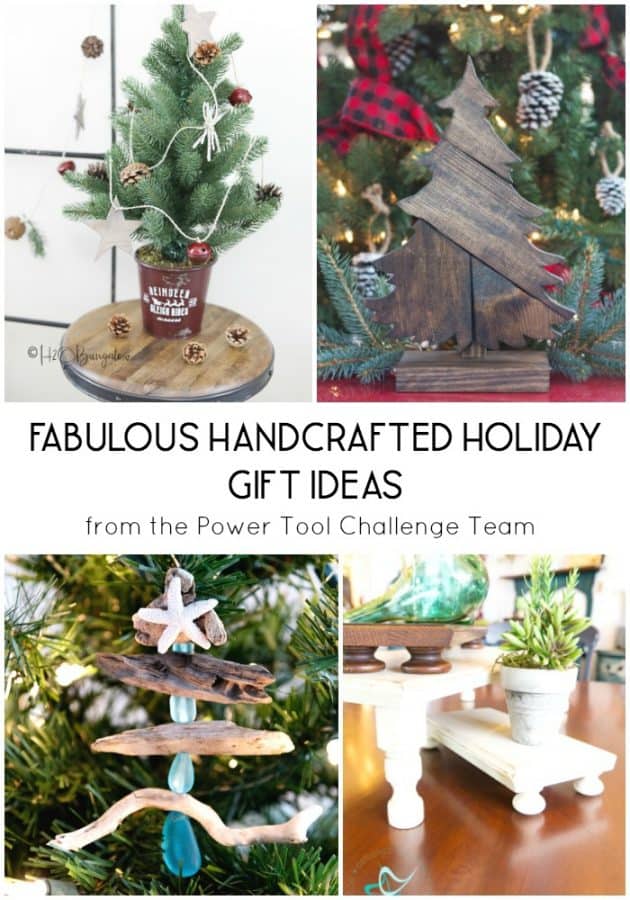 H2OBungalow – Simple DIY Rustic Garland
Sweet Pea – Patchwork Wood Christmas Tree
The Handyman's Daughter – DIY Driftwood Christmas Tree Ornament
Designed Decor – Repurposed Drawer Front Display Riser

Join the DD Community!
Join the Designed Decor Community and receive weekly free tips on DIY home projects, painted furniture, decorating, and much more.