I never overlook a piece of furniture that is in bad shape. I always think outside of the box and wonder "can I use any of the parts to make something out of the pieces?" There are many times I may take drawers or legs and leave the rest because you never know when you can use those parts for other things. I love to repurpose drawers into wall shelves or storage.
This post contains some affiliate links. Click here for my full disclosure policy.
I seem to find a few things when I am out on my morning walk with Miss Cinnamon (aka PPB – professional photo bomber)
I always have to carry them back a few blocks to my house. I know my neighbors think I am crazy and probably say, "there she is again, picking trash."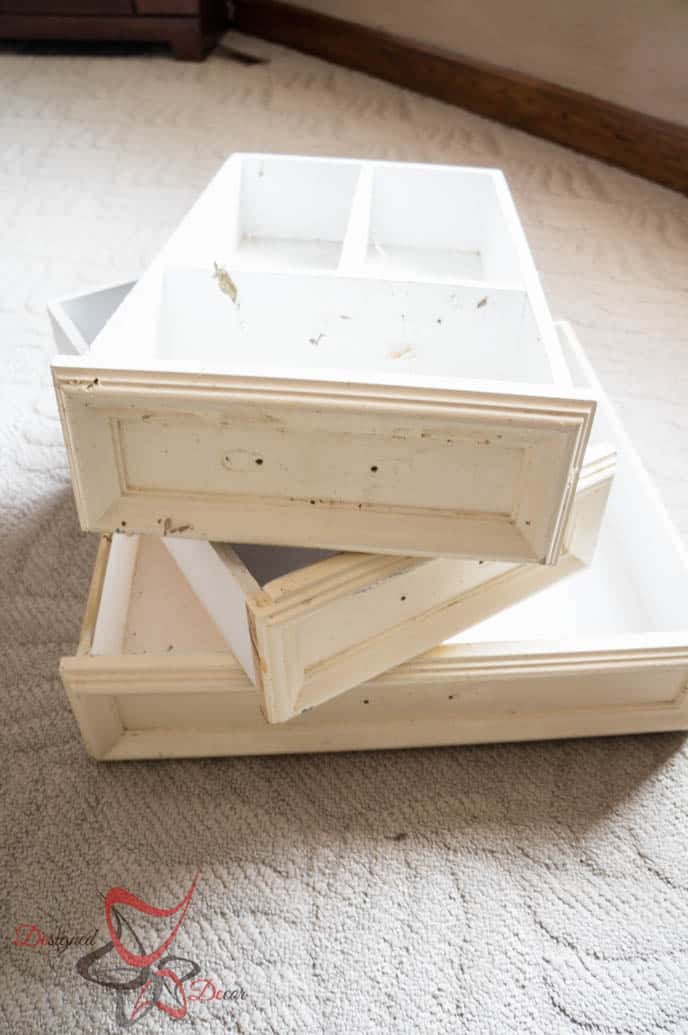 These 3 drawers were sitting on the curb for trash day, and I carried them home. They came out of someone's kitchen and they were pretty gross like they weren't cleaned in years.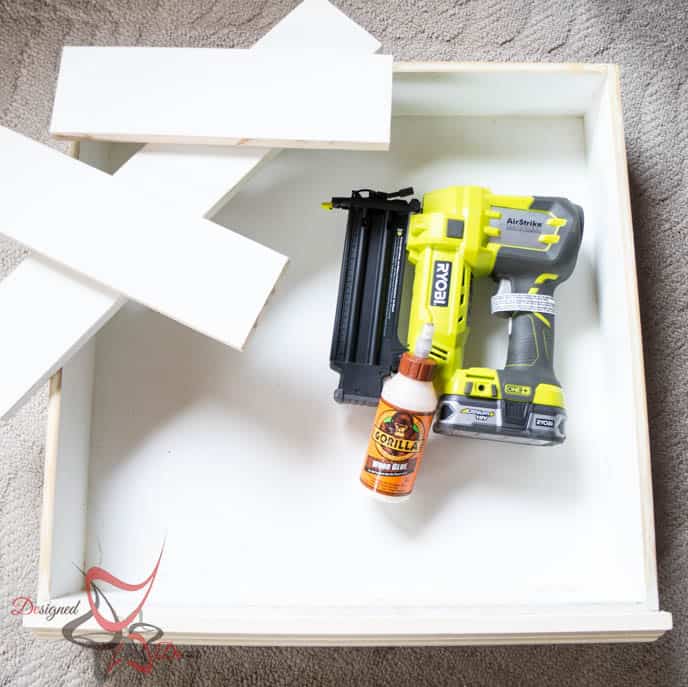 I kept the 2 smaller drawers as is and made shelving for the larger drawer. I had the perfect sized scrap wood in the garage for it. It was the exact height I needed and just had to cut it down to make the interior shelves. Once I had the boards cut down, I secured them in place using my favorite items, Gorilla wood glue
, and my Ryobi Air Nailer
. I painted the shelves using the same paint as my trim for the dining room, which is Sherwin Williams SW6078 Realist Beige.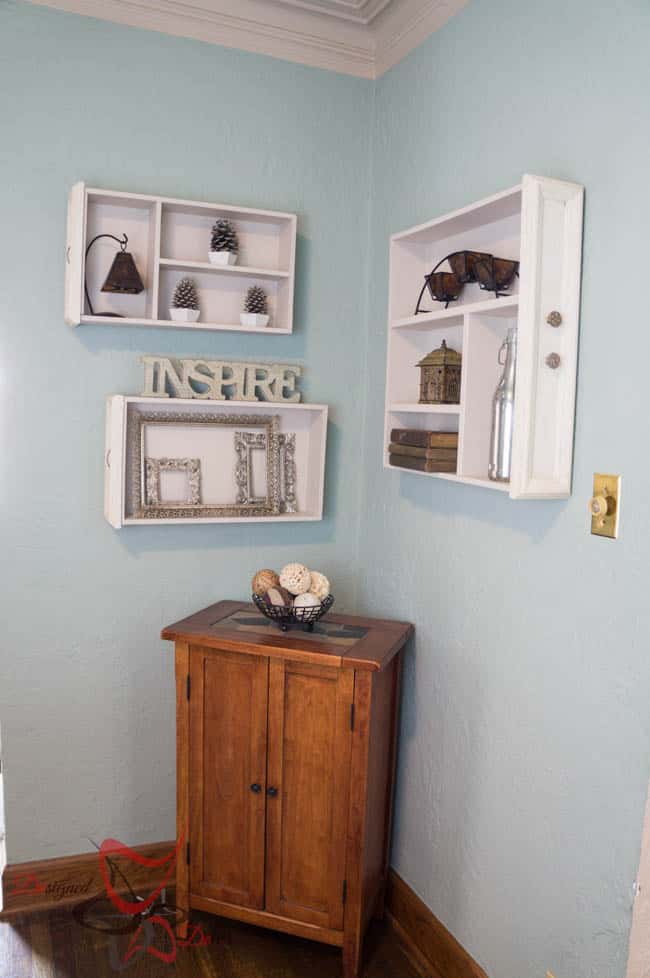 I get so many compliments on these repurposed shelves that I placed in my dining room.
These storage drawers are one of my favorites to make.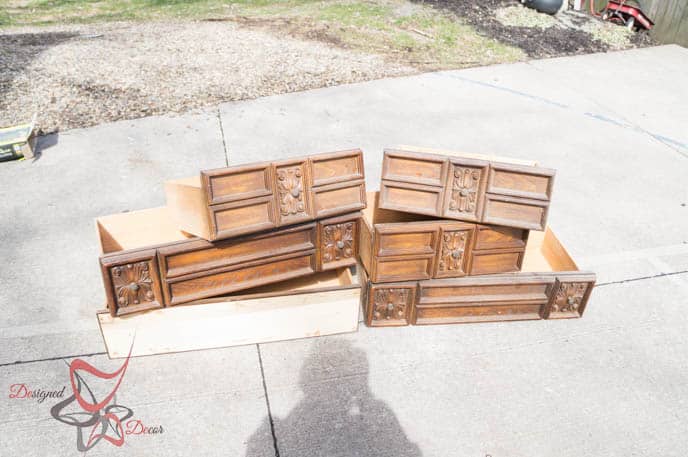 Hard to believe that they are the same drawers. These were left over from the dressers that I turned into media centers. You have to go over and read the story on these and how I had buyers remorse and the great twist about the person I purchased them from.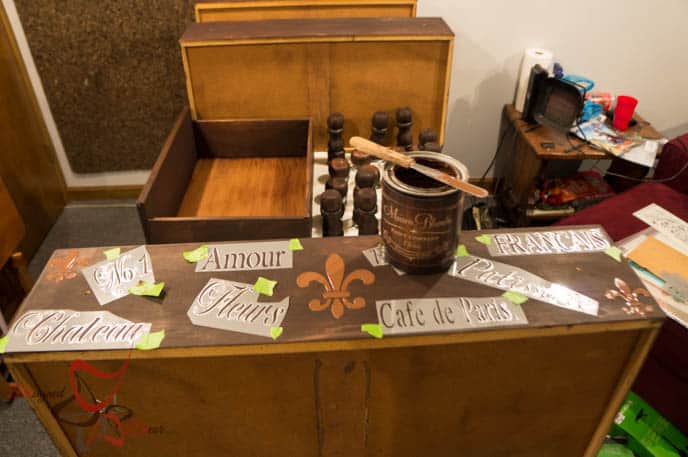 I removed the hideous plastic fronts from the drawers by prying them off with a screwdriver, they were only glued on. I stained the drawers a dark walnut and added raised stenciling using embossing cream and painted them.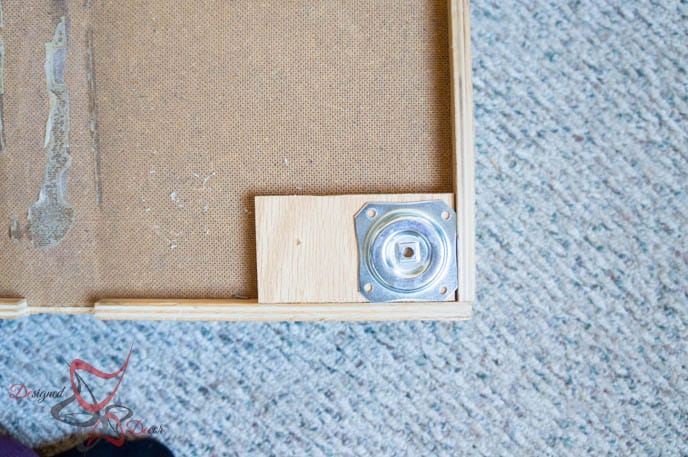 I added legs to the bottom of each drawer. Since the bottoms of the drawers were not real wood, I needed to add a small wood block to the bottom of the drawer . I added the hardware bracket to the wood block.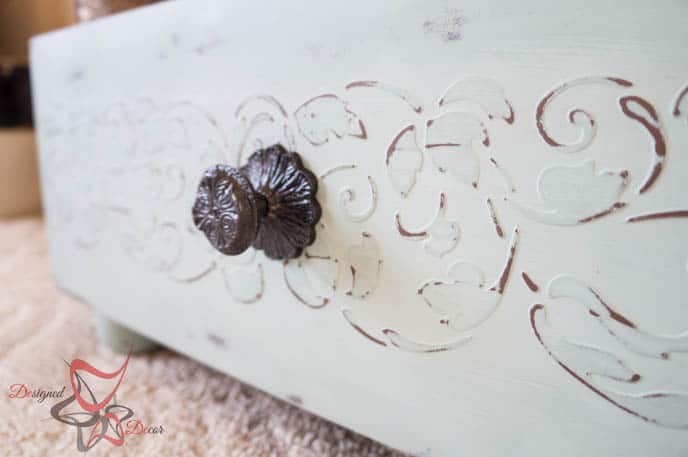 Added some cool hardware(purchased from Hobby Lobby) to each drawer and you have a great way to make a unique storage drawer.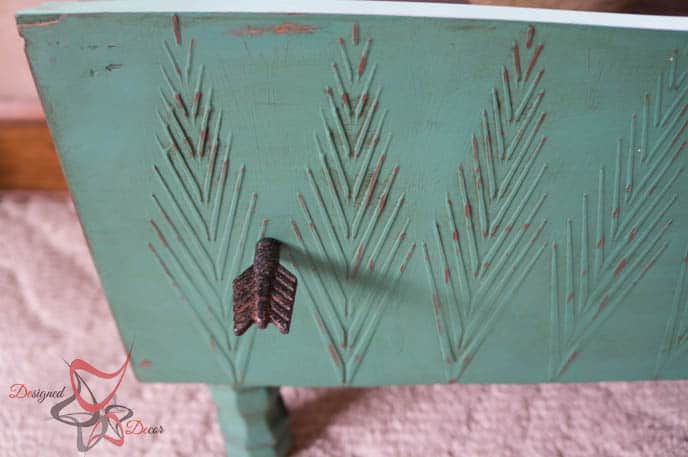 I am always on the look out for abandon drawers.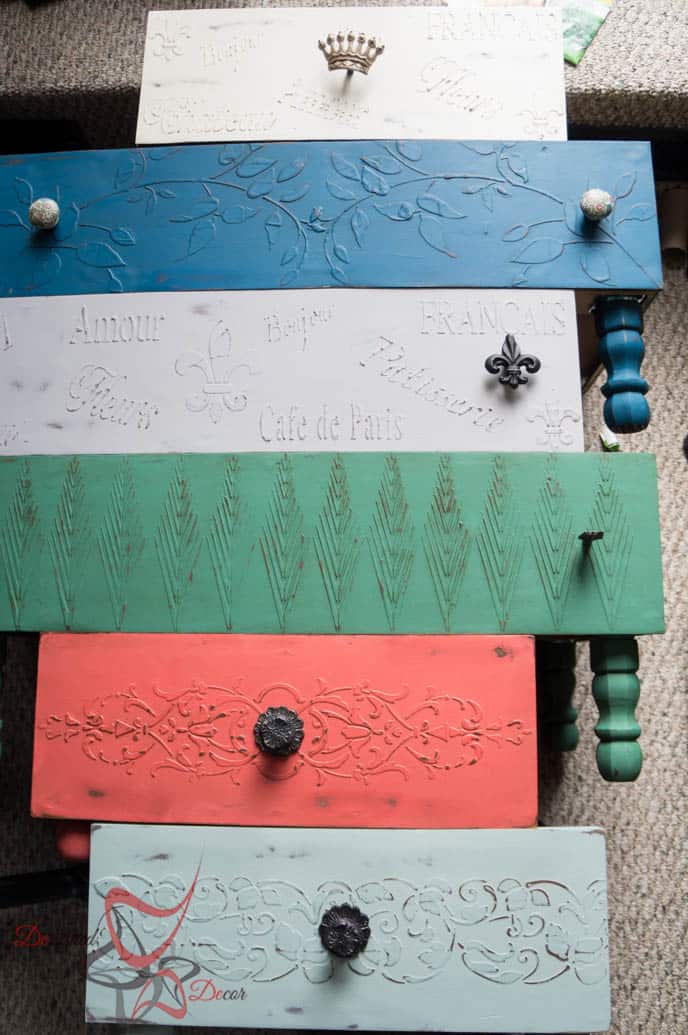 I made each one different and I love how each one of them turned out. I did keep the one on the bottom to store Miss PPB dog toys. The others sold quickly.
Want to know what stencils I used for these drawers?
Here is a list:
DecorArt: French Living
Cutting Edge Stencils: Budding Clematis
Royal Design Studio: African Plumes, Micah Theorem Classic, Scrolling Leaves Border
The possibilities are endless, stop over to my Pinterest board to get more ideas on what you can do with those old ugly drawers.

Join the DD Community!
Join the Designed Decor Community and receive weekly free tips on DIY home projects, painted furniture, decorating, and much more.