It's exciting that Spring is knocking on our doors. So today I am sharing how I have started to "DIY My Spring", with this Vintage Wood Crate Sign.
I am not one to throw many things away if I see a new purpose for an item. Vintage wood will always make a great sign, so I will keep any type of wood that can be repurposed.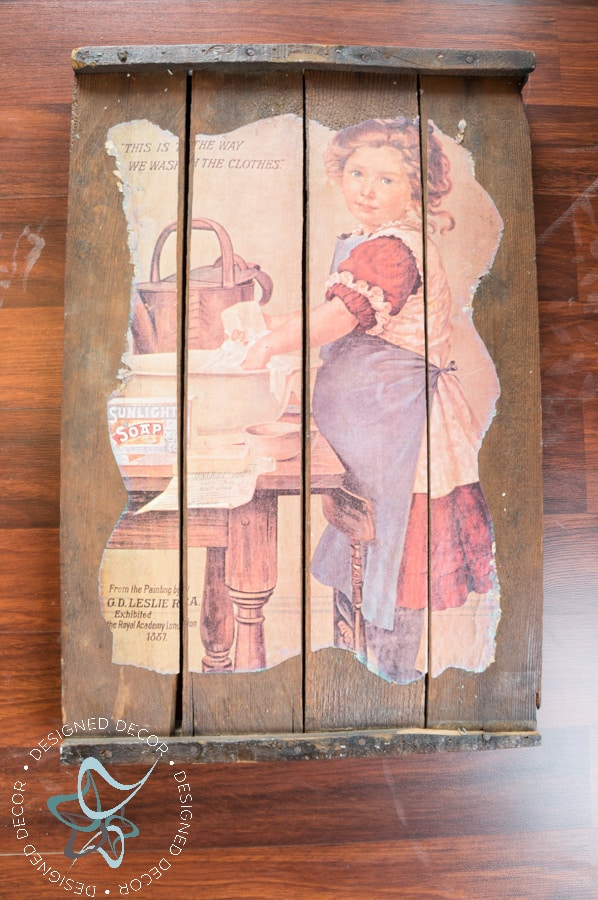 My friends were cleaning out their parents house and called me to come take what I wanted before it went into the dumpster. This vintage wood laundry soap advertisement was one of the items that I saved. I decided to keep the original side untouched in case it had value. I did a little research and found that they did take laundry soap posters and put them on wood boards to make advertisements. I am not sure if this holds any value as it looks that someone sanded down the edges of the original poster to make it appear older. I am sure, now that I painted on the back side, it holds no value. If anyone could shed some light on this, it would be greatly appreciated.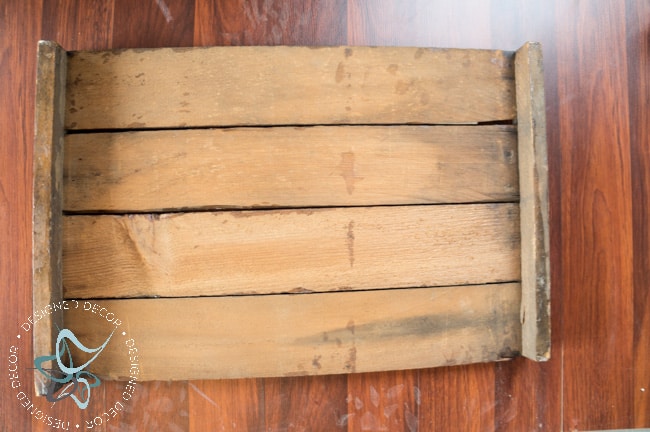 The first thing I did was stain the back of the wood sign to give the wood some more life and overdue moisture.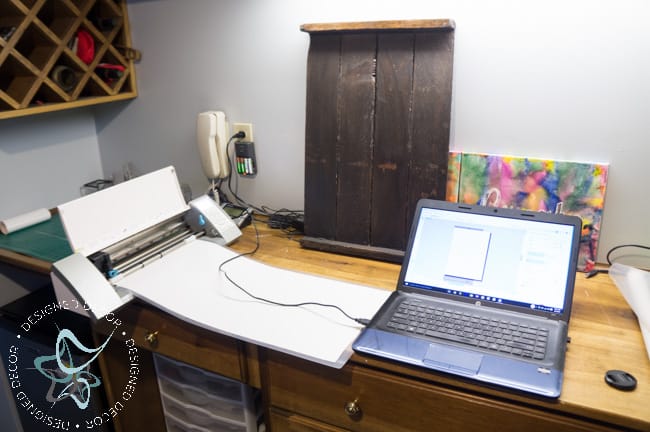 I made a stencil template using "Cameron", my Silhouette Cameo. I make one-time disposable stencils and use contact paper since it is cheaper than vinyl. Once the design is cut, I remove the letters from the design, while it is still on the cutting mat.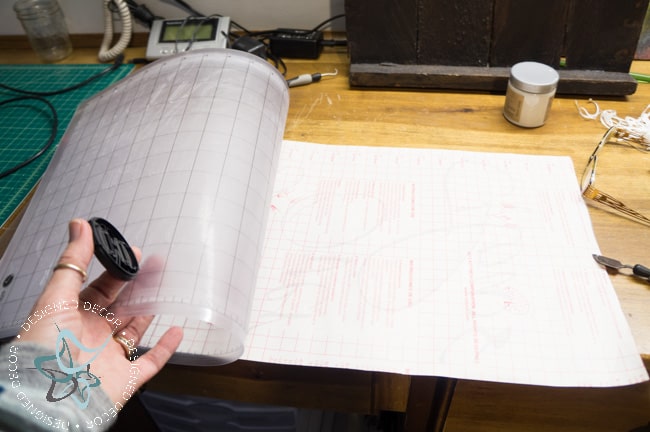 Once the letters are removed, I peel the entire design from the cutting mat.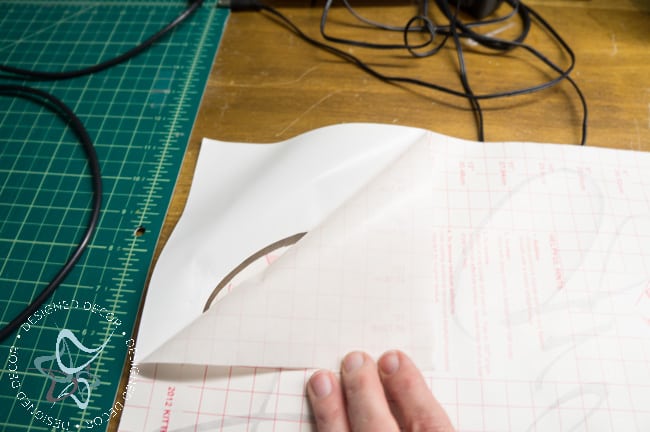 I place a clear piece of contact paper over the front of the stencil to use as a transfer. This helps keep the stencil in place while peeling off the backing and helps set the stencil in place on your project.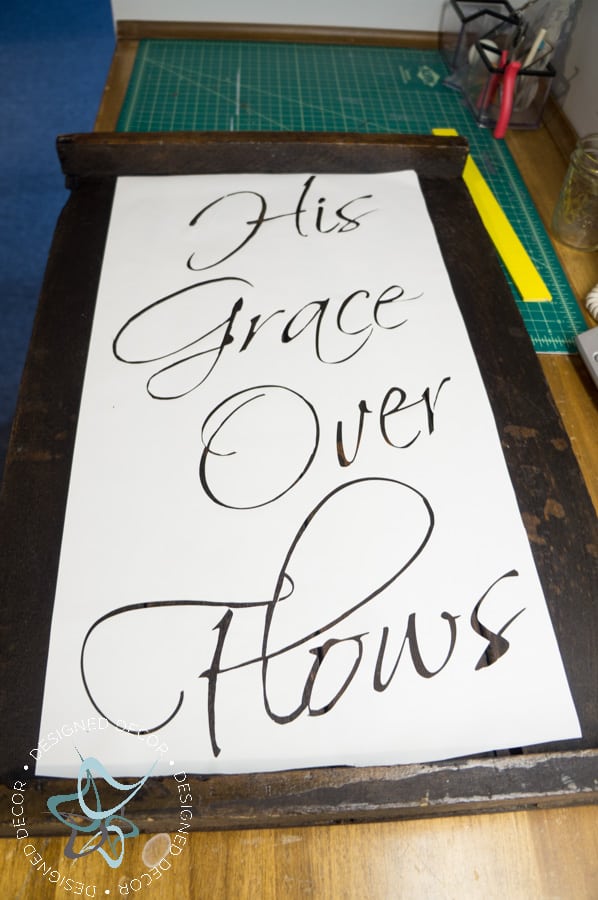 The stencil is in place and ready to be painted.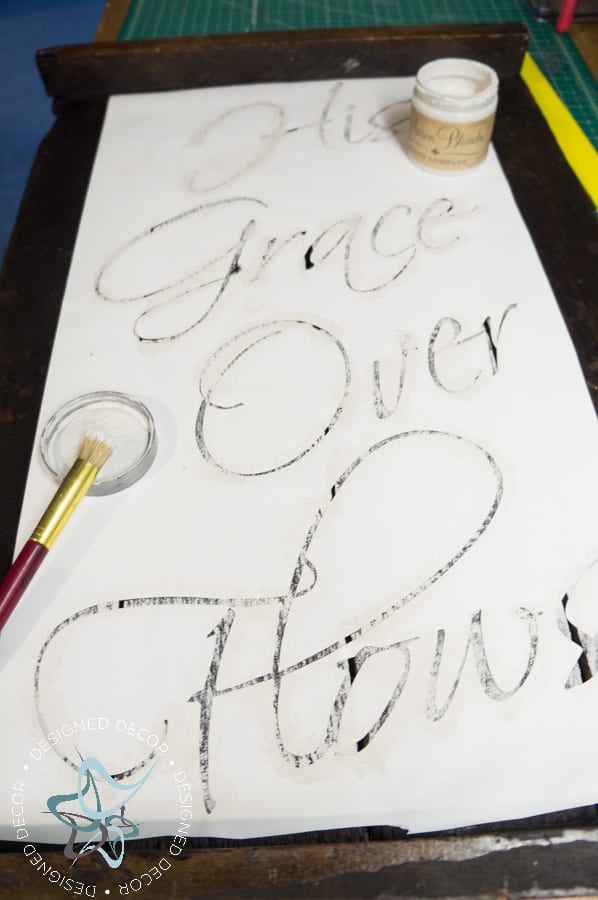 Using a stencil brush, I "pounce" the paint onto the exposed wood. "Pouncing" means to tap up and down to place the paint on. If you use brush strokes, the paint tends to go under the stencil, especially with a rough surface. The pounce method also makes the end result look aged and faded.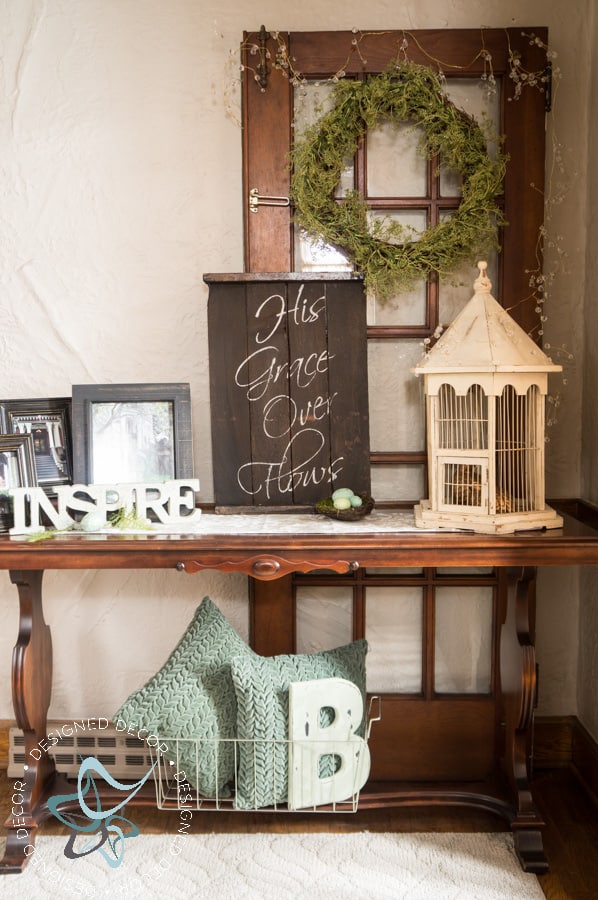 This sign looks great in my entryway vignette.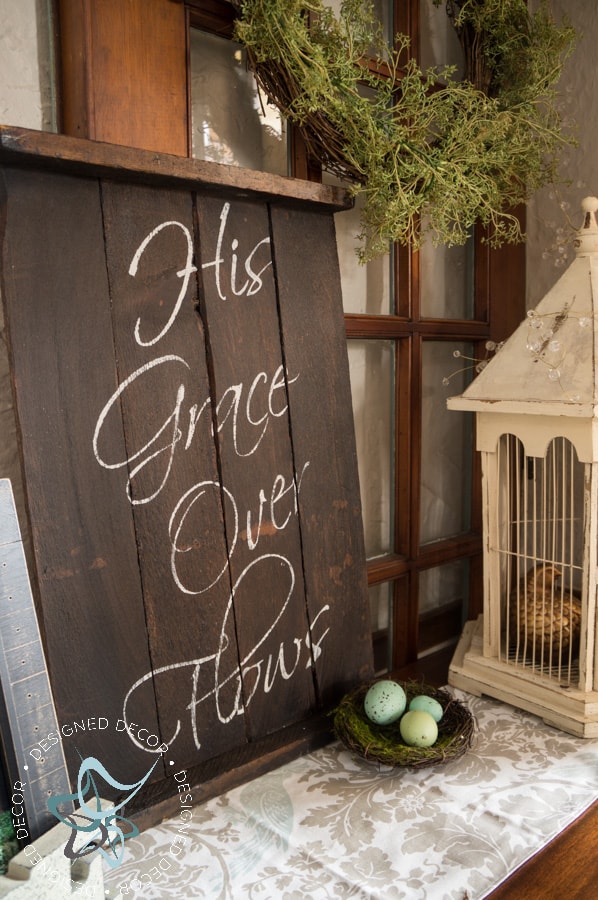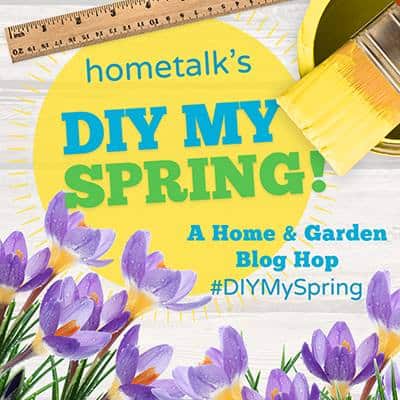 Want to see more great "Diy My Spring," projects? Stick around and visit all these great Hometalk bloggers as we have team up to bring you some great spring inspiration.


Join the DD Community!
Join the Designed Decor Community and receive weekly free tips on DIY home projects, painted furniture, decorating, and much more.