Do you use dry shampoo? Are you tired of spending $$$ on those small dry shampoo containers? I know I was, so I decided to make my own.
I did the baby powder thing for a while but hated how white it was and it did not look natural, it made my hair look gray. I don't want to be adding gray, I am covering those things up at this stage in my life. I searched for a few different recipes online and came up with this recipe after seeing what others were using.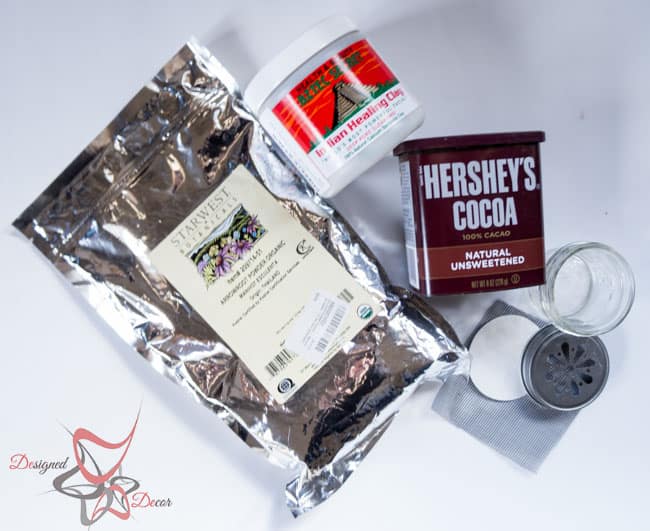 *This post contains some affiliate links. Click here for my full disclosure policy.
I used a mixture of Arrowroot powder, calcium bentonite clay powder, and cocoa powder.  The arrowroot powder is a form of starch so this serves as the absorbent agent in the mix.  Arrowroot powder has a ton of other health benefits as well and you can use it in your cooking recipes for those health benefits.  Bentonite clay is composed of aged volcanic ash and has many health benefits as well.  This also serves as an absorbent in the dry shampoo recipe.  Cocoa powder is used for color.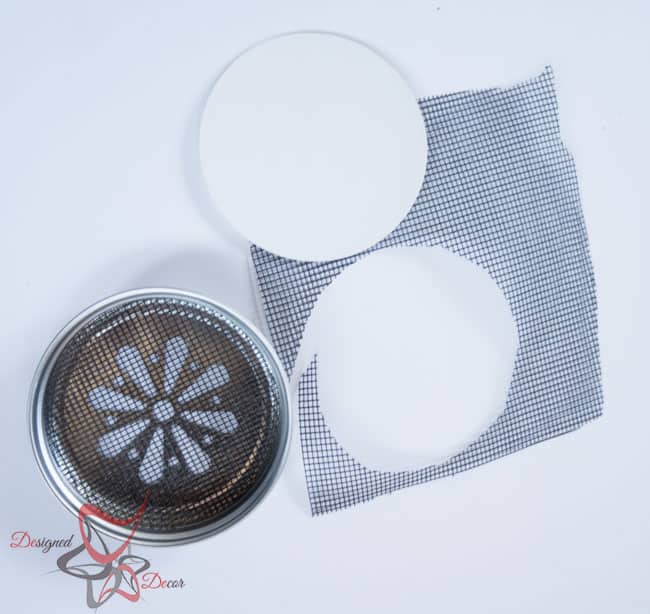 I used these cute little jelly mason jars to place my dry shampoo in and used these daisy cut lids for the top. I placed a screen on the inside to help dilute the powder when it pours out. You can also use a brush to apply it to your scalp. I pour some in my hands and evenly apply to both hands while my head is upside down, to apply on the back and underside of may hair. I also use a brush to apply directly on top of my parted hair lines for the top.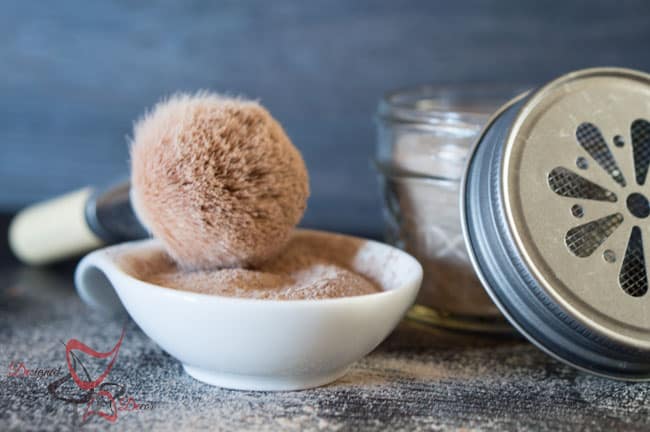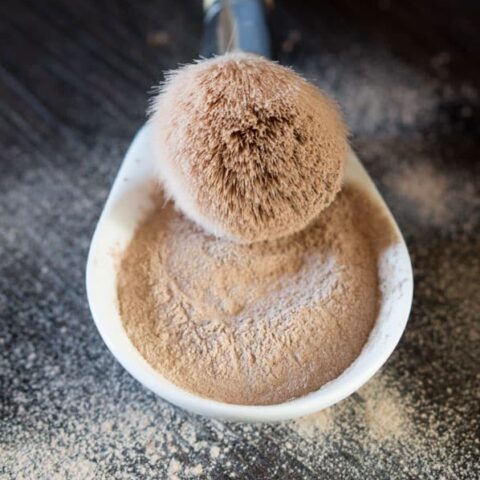 DIY - Dry Shampoo!
Ingredients
3 Tablespoons Arrowroot Powder
3 Teaspoons Bentonite Clay Powder
3 Tablespoons Cocoa Powder
Instructions
Add the arrowroot powder, bentonite clay, and first scoop of cocoa powder to a medium dish and thoroughly mix until you have a consistent color.
Follow with more cocoa powder as needed. Make sure to fully stir in all of the cocoa powder before adding more so you can check the consistency of the color.
Notes
If you add a little too much, not to worry, you can simply add in more arrowroot powder and or bentonite clay.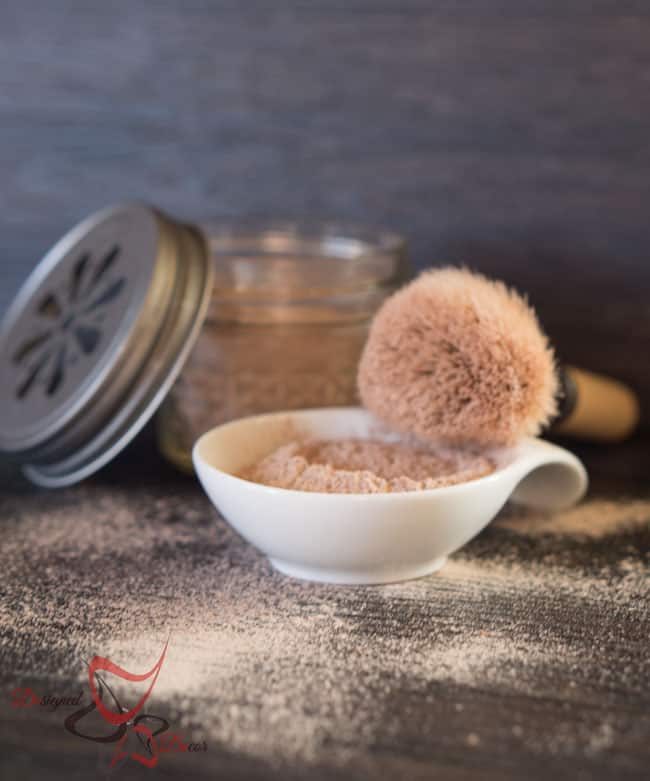 I ended up using a bit more cocoa powder to the recipe to get the best color match for my hair color. After the first time using it, I was smelling chocolate in the shower and remembered I used my dry shampoo mix the day before.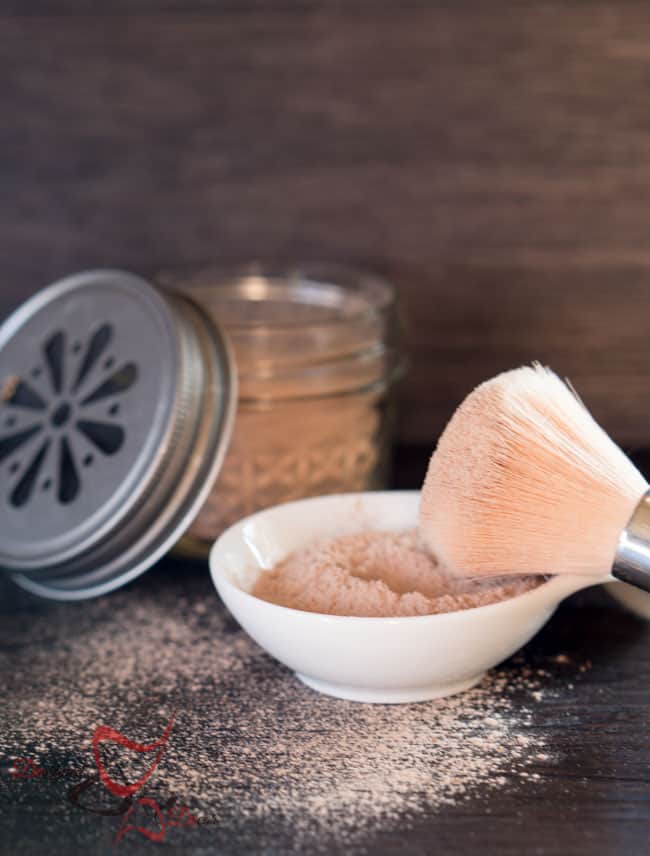 I am very happy with this dry shampoo recipe and choose this over the expensive ones at the store or the aging baby powder. Have you ever tried dry shampoo?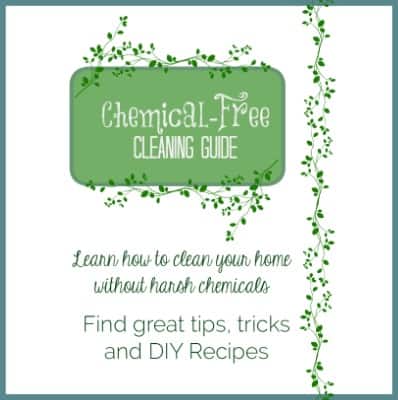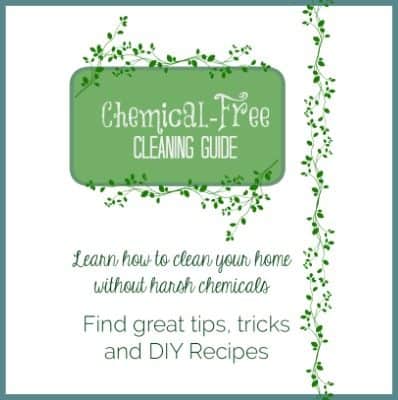 Looking to go chemical-free in your cleaning? Let me help by giving you this Chemical-Free Cleaning Guide. Sign up below to receive DIY and home decor inspirations and you will receive this cleaning guide as a Thank you for joining the Designed Decor Insiders.


Join the DD Community!
Join the Designed Decor Community and receive all the in's & out's of making your house a home on a "Thrift" Budget. Also receive this Chemical Free Cleaning Guide for joining.