I love fresh baked fruits.  They are so sweet and tasty and this fresh blueberry cake is no exception.  
As many of you know, I freeze fresh berries so I can bake with them year-round.  They are also great in shakes and smoothies.  I am glad we are heading into berry season because my fresh berry supply is getting low.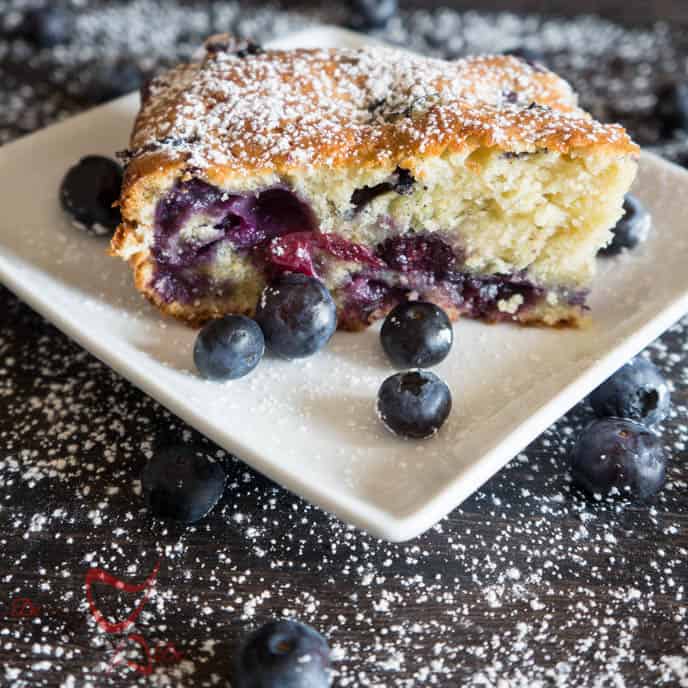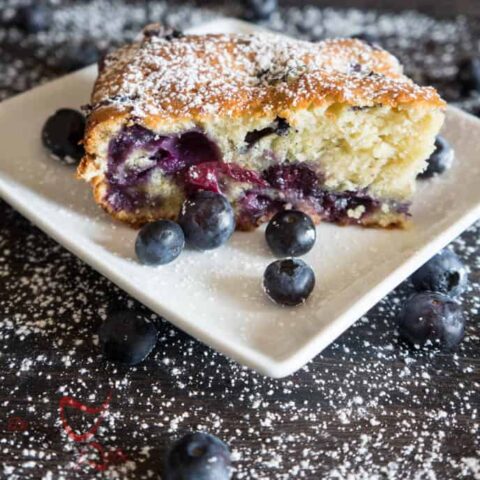 Fresh Blueberry Cake
Ingredients
1/2 cup butter
1/2 cup white sugar
1/4 teaspoon salt
1 teaspoon vanilla extract
2 egg yolks
1 1/2 cups all-purpose flour
1 teaspoon baking powder
1/3 cup milk
2 egg whites
1/4 cup white sugar
2 cups fresh blueberries
Instructions
Preheat oven to 350 degrees.
Grease and flour an 8-inch square pan.
Cream butter and 1/2 cup sugar until fluffy.
Add salt and vanilla.
Separate eggs and reserve the whites.
Add egg yolks to the sugar mixture; beat until creamy.
Combine 1 1/2 cups flour and baking powder; add alternately with milk to egg yolk mixture.
Add blueberries to batter, fold in.
In a separate bowl, beat egg whites until soft peaks form.
Add 1/4 cup of sugar, 1 tablespoon at a time, and beat until stiff peaks form.
Fold egg whites into batter.
Pour batter into prepared pan.
Bake for 50 minutes, or until cake tests are done.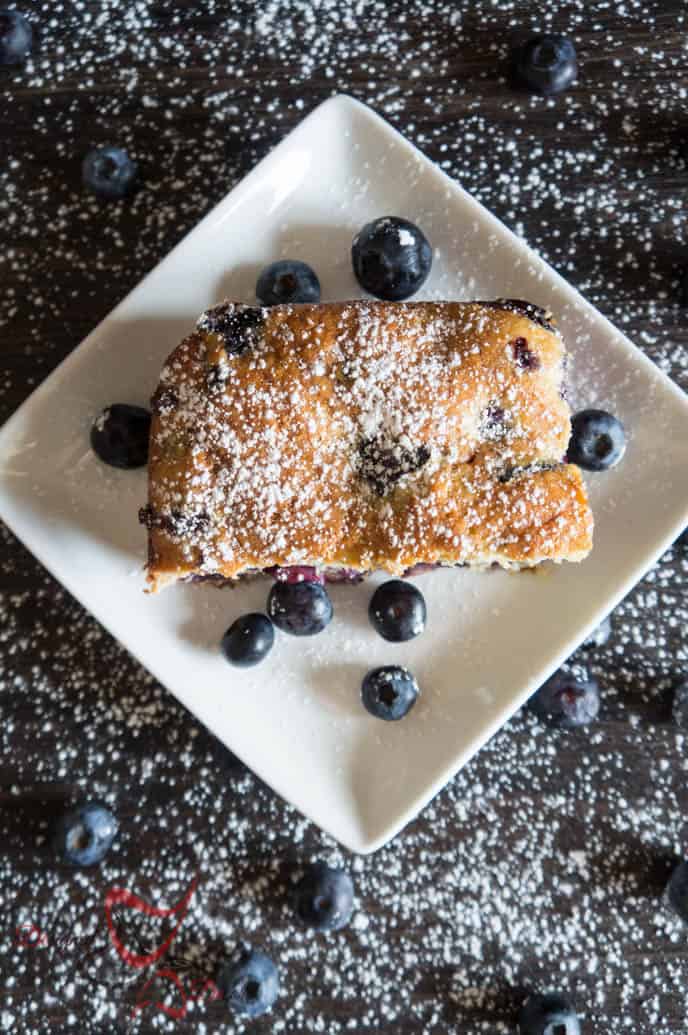 The great thing about fresh berry recipes is you can substitute any berry in its place and the recipe is still delicious. What is your favorite fruit to use in baking?
You may also like these other great recipes:

Join the DD Community!
Join the Designed Decor Community and receive weekly free tips on DIY home projects, painted furniture, decorating, and much more.