Transforming  this French Provincial buffet with a little chalk paint and French Lime paint turned out to be a true beauty.  This buffet was in great shape but was just lacking in beauty.  As we all know, people no longer want plain wood furniture pieces, they want to give them a makeover and bring out the beauty with paint.
This French Provincial Buffet was painted using Maison Blanche Products.  The base of the buffet was painted in Confederate Gray, sealed with matte varnish and glazed in licorice.  The door and drawer fronts were painted using La Chaux (French Lime Paint) in Petite Chateau and sealed with clear wax.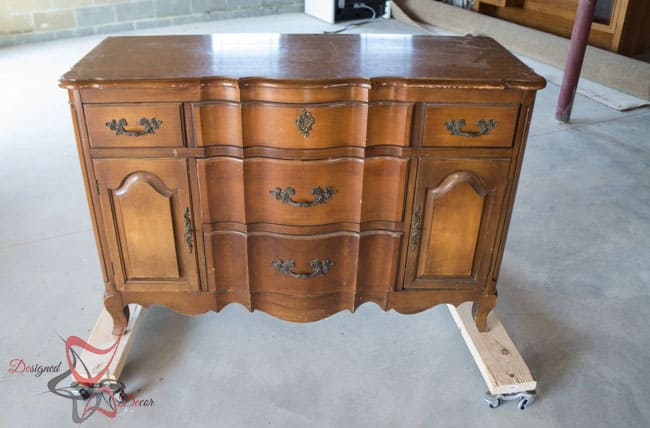 She was not bad before the paint, but you have to admit how pretty she is now after a little TLC.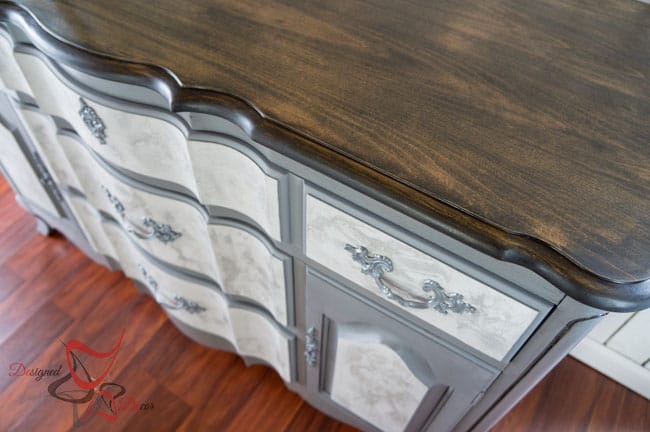 I did sand down and stain the top of the dresser using General Finishes Black Gel Stain.  I like to use the black gel stain on pieces that I use a black glaze, and this piece was glazed in the black licorice from Maison Blanche.  I think the black gel stain and the black glaze compliment each other very well and completes the finished look.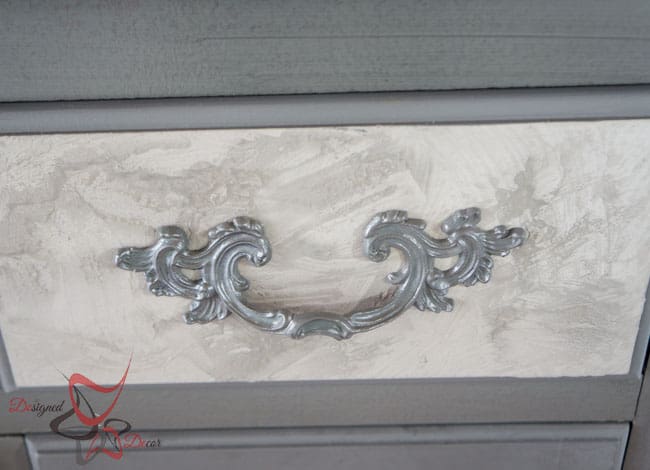 I used the original hardware and painted them using the same confederate gray vintage furniture paint, sealed with varnish and dry brushed on the silver organza from MB paints.   I love how they compliment the lime paint and base gray paint.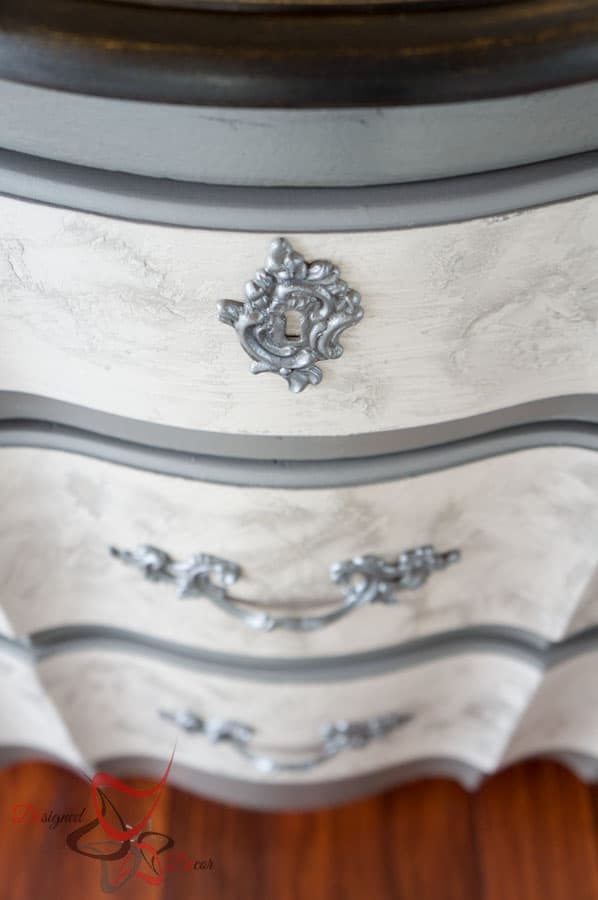 I love using the organza product on hardware and frames as it gives it the perfect metallic finish.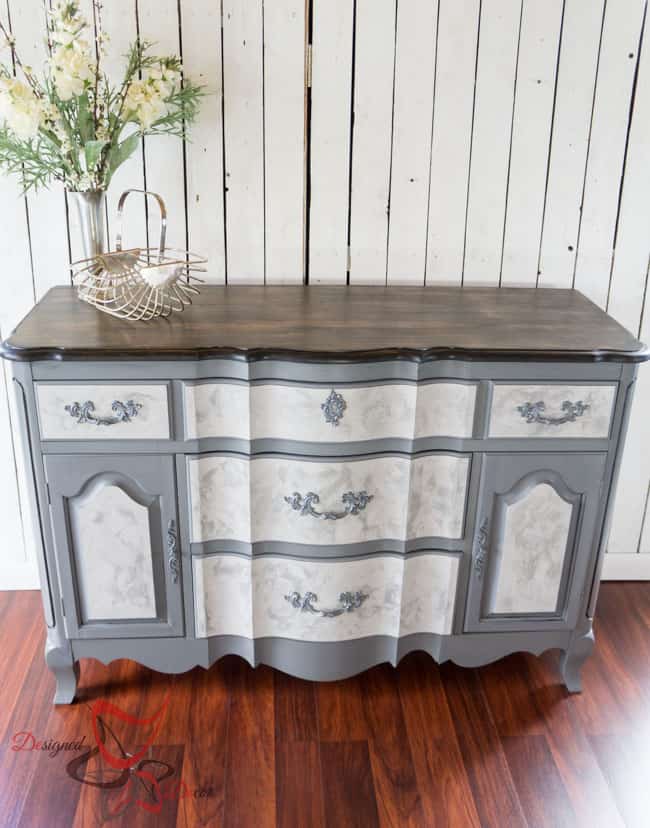 This one sold quickly, make sure you check out the store that I sell all my furniture pieces.  I also do paint classes in this space using the Maison Blanche paint products.   Have you ever used lime paint to paint your furniture pieces?  Let me know what you have used as I am always looking to try new products.
More buffet makeover inspirations 

Join the DD Community!
Join the Designed Decor Community and receive weekly free tips on DIY home projects, painted furniture, decorating, and much more.