Merry Christmas Eve! I survived my family gathering without my parents. If you missed my post last week you can read about my parents not being here for the holidays, by clicking the link on parents. Today we go to the family Church service @ 6:30, and all my in-laws come to our house to celebrate. This family gathering fills my house with 6 to 7 adults, 7 teens/young adults and 4 young ones. This is a fun family time watching all the chaos that erupts at present time. I am going to share with you my last Christmas decorating post. I decorated my entryway with reindeer. We have these 2 reindeer pieces that my late Father-in-law made years ago, so I decorated the room around these 2 pieces.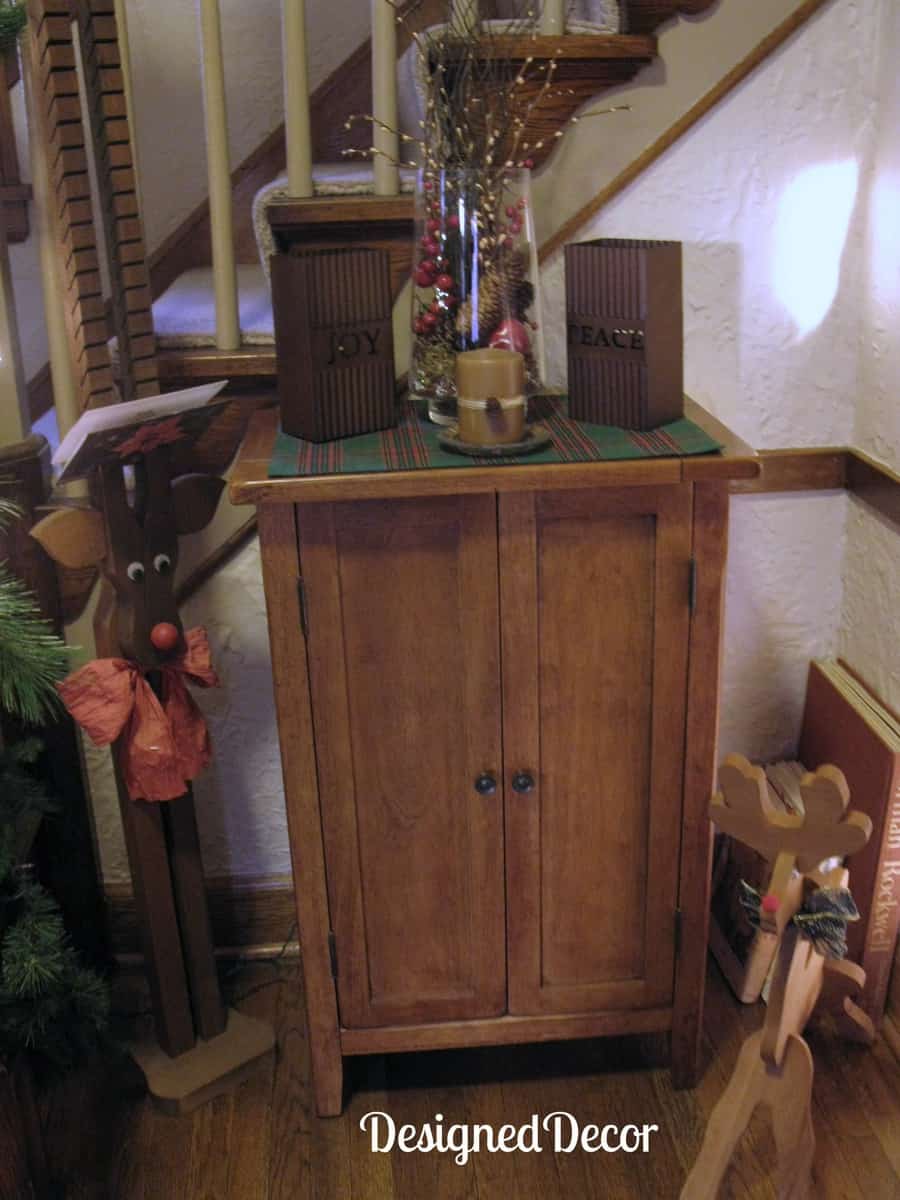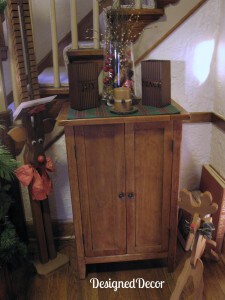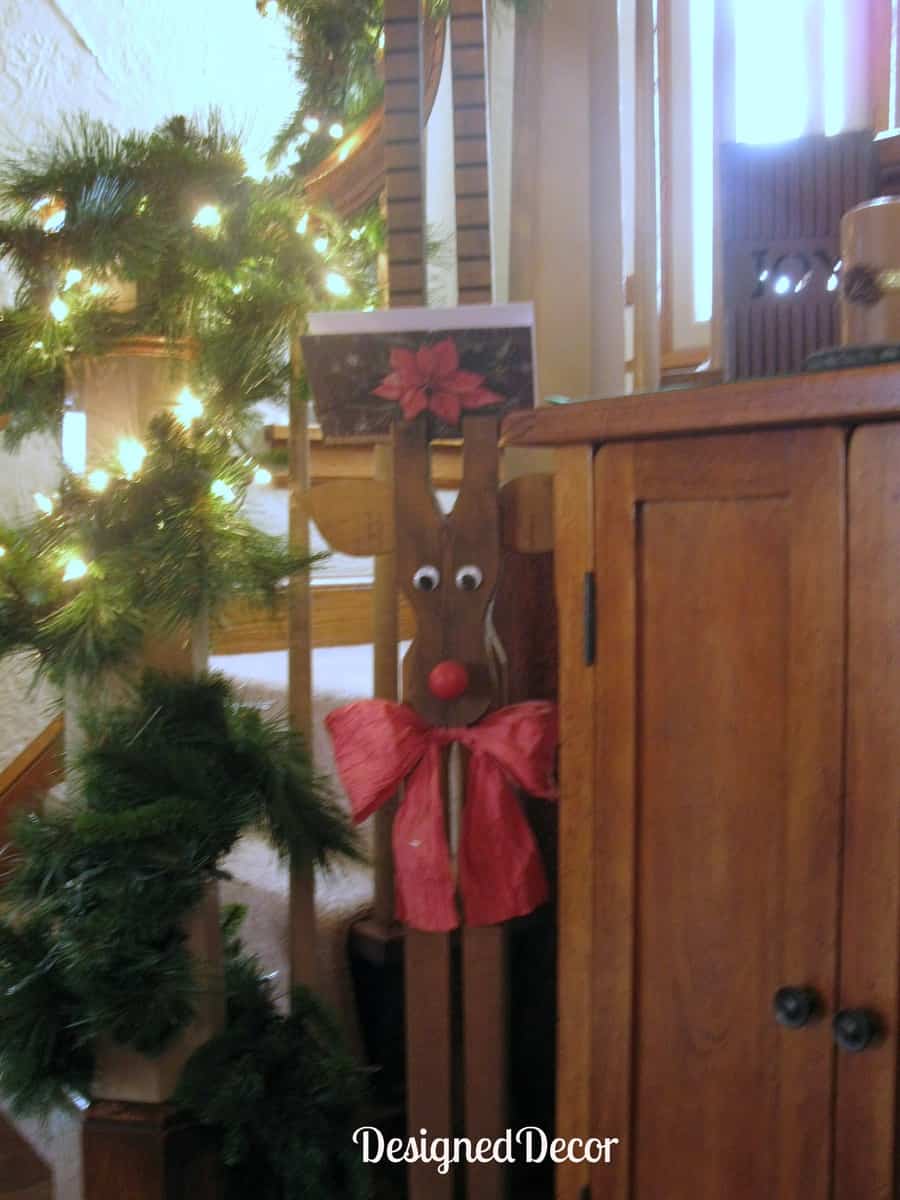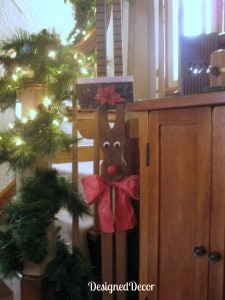 Here is the wreath I made to go along with the reindeer theme.
Simple and easy! I did not spend much time on this area as I will be changing the entire theme for next year.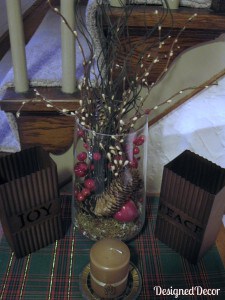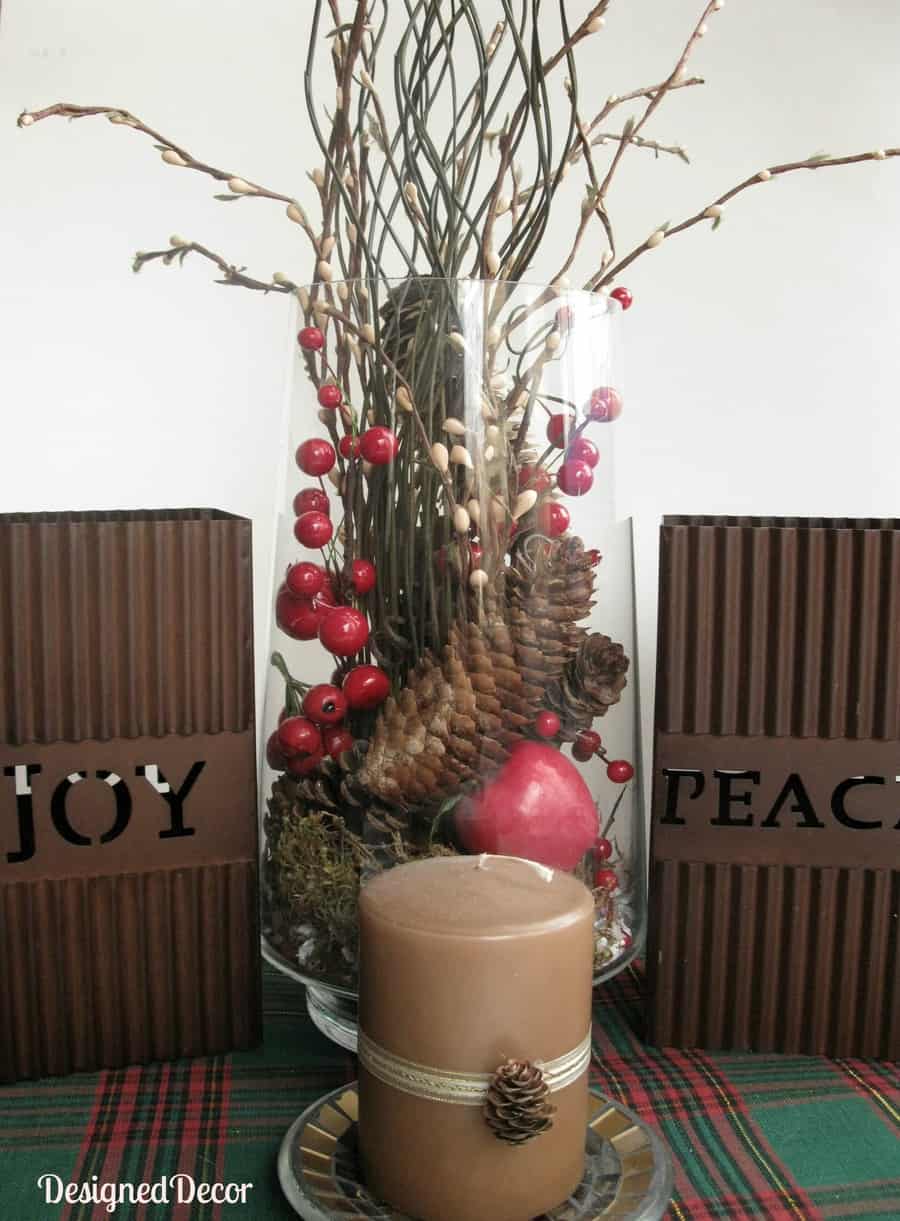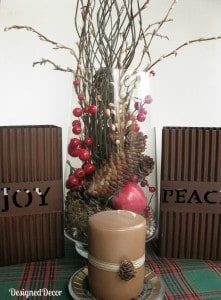 My goal this year for Christmas decorating was to use what I already had without spending much on new decorations. I did just that! You can tour my Holiday home by visiting these links; Pretty Christmas Tree, Decorating the dining room, and Decorating the mantel. It has been great sharing with you my Holiday decorations for 2012.
Merry Christmas!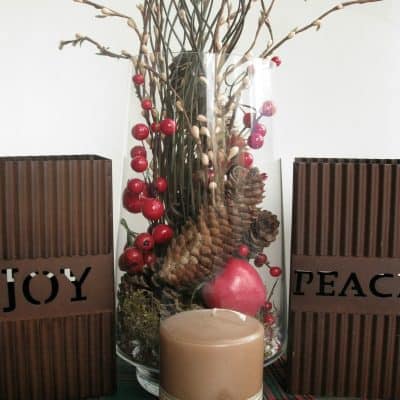 Join the DD Community!
Join the Designed Decor Community and receive weekly free tips on DIY home projects, painted furniture, decorating, and much more.