I hope this week finds you all prepared and peaceful! I will be Celebrating my family's Christmas on Sunday. It is hard enough to have to split time with family's at Christmas, than you throw in step families and it becomes more complicated. So my family decided it was best to celebrate Christmas with my parents and my siblings the weekend before Christmas. This years celebration with my family will be a little strange and hard for me. This is the first year that my parents are not part of the gathering. No, not for the reasons you might be thinking. My parents go to Florida every year for the winter, and this year they decided not to fly home for Christmas. I know, I am blessed, for many reasons and I should not be having a pity party about this. You see not only is it my first time without my parents it is the first for my brother and sister. We have all been together for every Christmas, what a blessing that truly is! So that makes it 52 years for my brother, 48 years for my sister and 40 something for me. alright that's 44 years for me! Ok, enough on the pity party, now to share my mantel and living room decorations with you.
The next few pictures are from my. I like to change it around and make it different looking each year.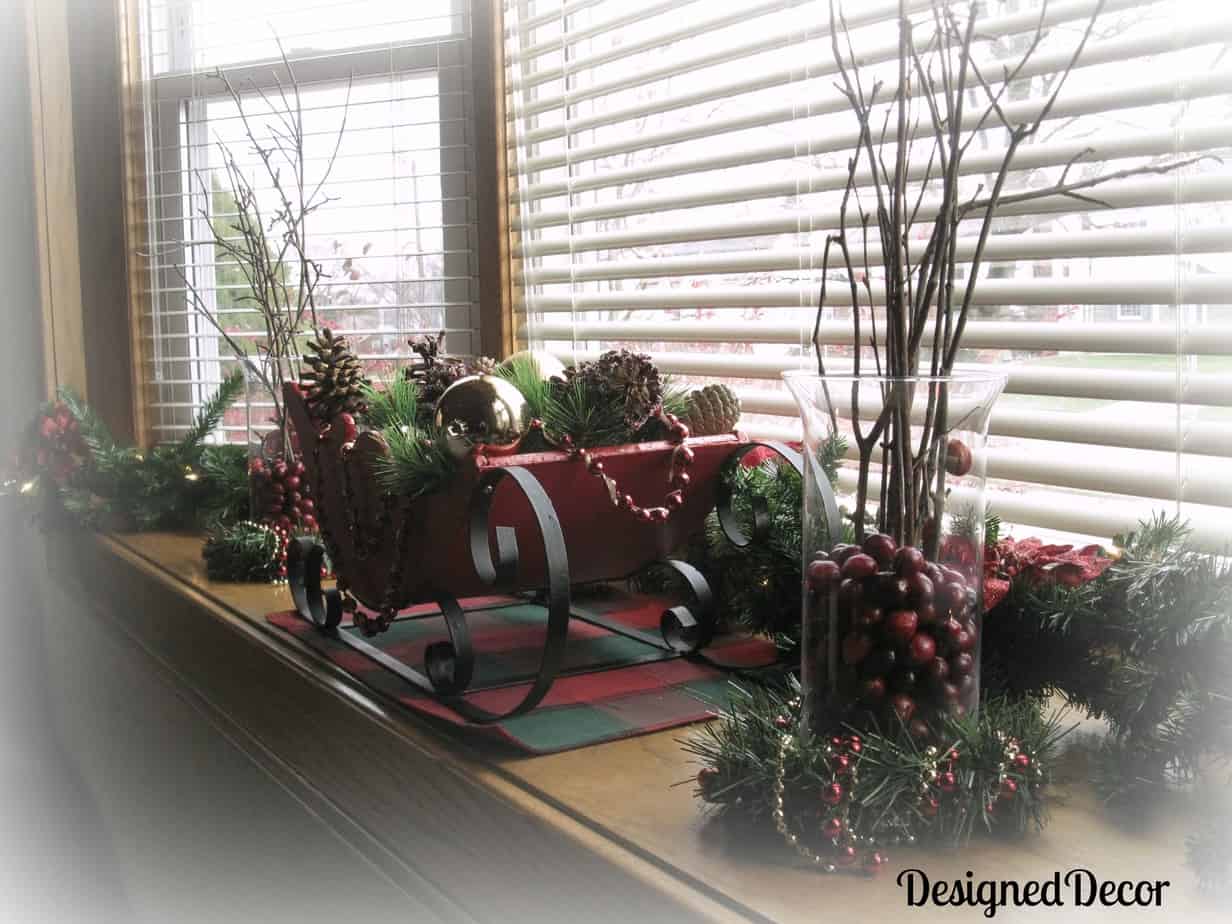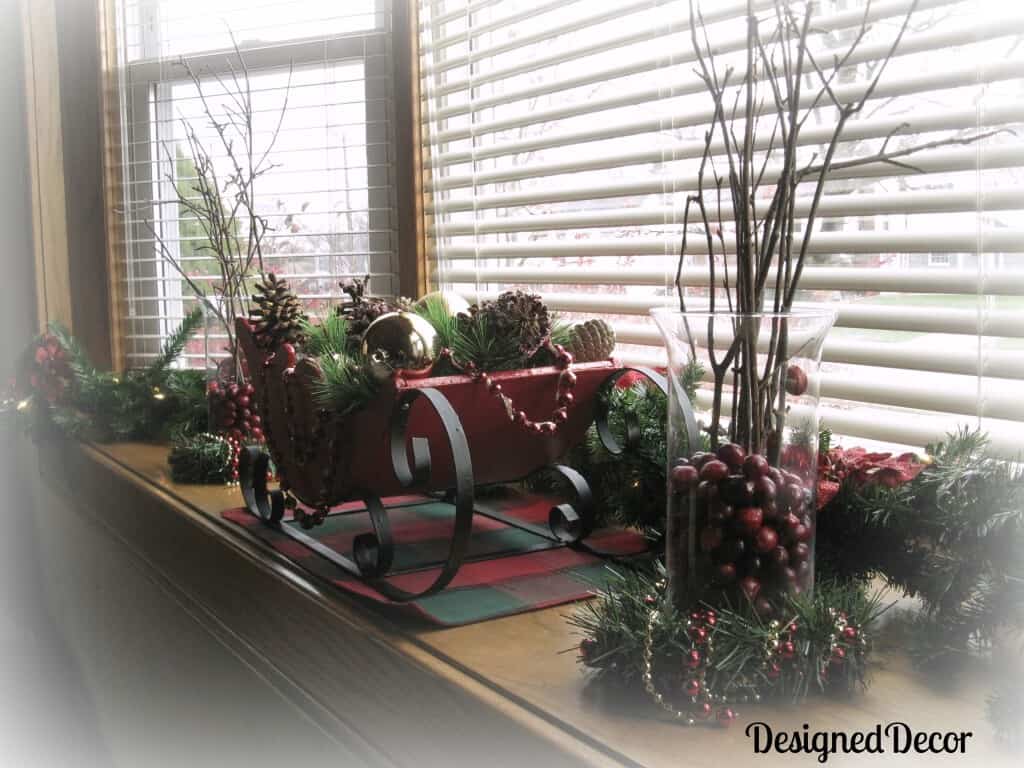 The sleigh was a $10 find at a garage sale this summer. It was a dark wood with green metal. I painted the sleigh base with red chalk paint and the metal with black spray paint. I used pine greenery that I had from last year, natural pine cones that I painted the tips with gold glitter glue, some gold bulbs and red bead garland. I had a before picture, but I did an oops and deleted the picture before I saved it to the correct folder on my computer. The clear vases I filled with real cranberries and sticks from the yard. I have to say that all the times that I use natural elements in decorating is the decorations I like the best.
The wood carved Santa Claus' are gifts from my dad over the last four years. He took up wood carving 5 years ago, and he is already a master carver. He has many in the wood carving field in awe over his work and that he has only been carving for 5 years.
I hope you all have a great weekend. Remember to hug the ones you love and tell them so! Many blessings!
Join the DD Community!
Join the Designed Decor Community and receive weekly free tips on DIY home projects, painted furniture, decorating, and much more.