Have you heard about the latest craze, called "Cut the Cord?" This is where you decide to tell the cable company "Buh-Bye." What a savings we have made by making this decision.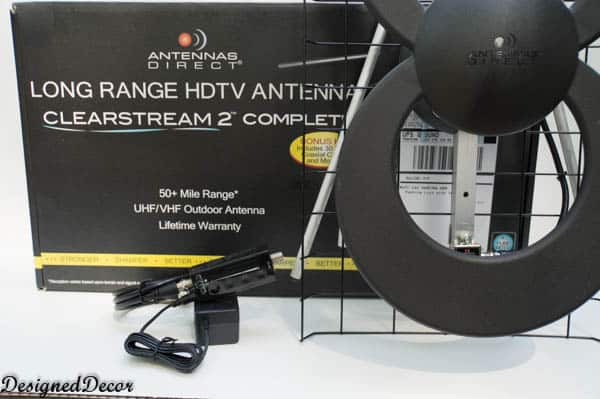 The HDTV Antenna from Antenna's Direct is the product that has allowed us to "Cut the Cord."

Mr. DD started by connecting the cable to the HDTV antenna, connected the cable to the house and then he hung the HDTV antenna to the ladder to test the signal strength. We received over 60 channels with a direct feed to the TV. Let me say that 60 channels sounds like a lot, but some of them are the same station just in a different town. Once we ran the cable in the house to the remaining TV's, we discovered we needed an amplifier. The amplifier allows the signal to reach the TV's in the house. We have a 2 1/2 story home and this was much-needed to have a signal on all 4 floors.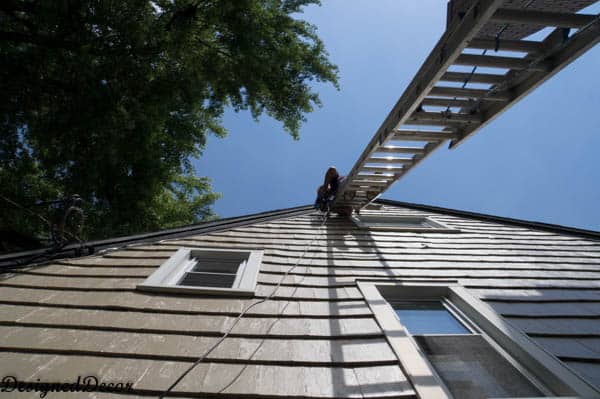 See how far up he is on the ladder? This is the reason for needing an amplifier for our HDTV Antenna connection. Once Mr. DD installed the amplifier, he was ready to mount the antenna to the roof.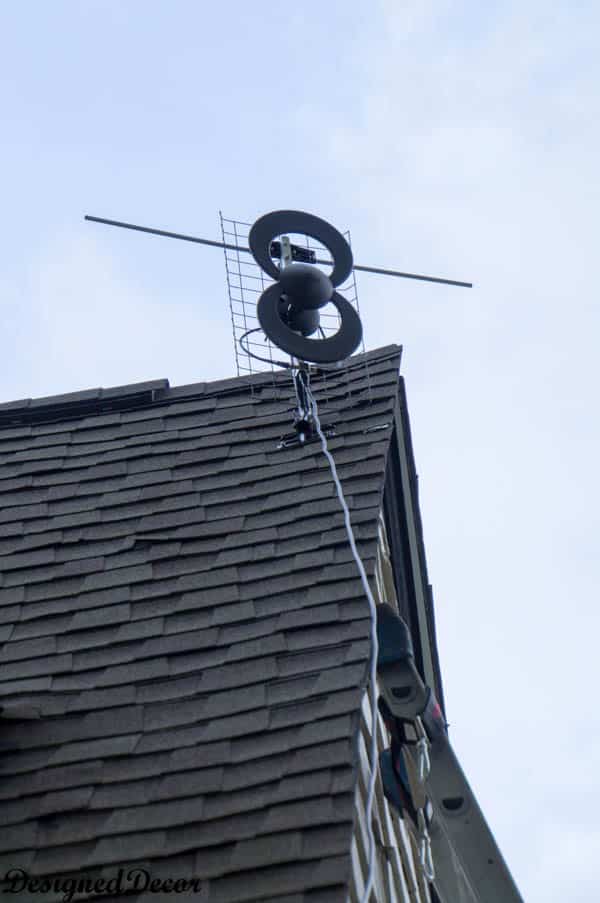 We now will be making a few adjustments with our television viewing. We were big fans of using the DVR so we never had to watch commercials, now we need to find something that will do this service. We were already subscribing to Netflix, so we will be using this a lot more. I have heard some goods things about Hulu plus, so we maybe checking into this over Netflix? If anyone has experience with both and can give me feedback we would really appreciate the comparison. We will be watching more shows through the internet and the computer. I need to go and buy a cable that connects the laptop to the TV. Our youngest son, who is the only boy left in the house has been "complaining about cutting the cord." He will survive and have to change his television viewing habits as the older boys did when they went off to college. I think that this is a small sacrifice for the great savings of $1452 per year. Thank you to Antenna's Direct for saving our family some money! Thank you to Antenna's Direct for the money savings!
How about you, would you like to join the craze and "Cut the Cord?" Please leave me your questions about switching to an HDTV antenna. I will answer you honestly and give you good feedback if cutting the cable is for you.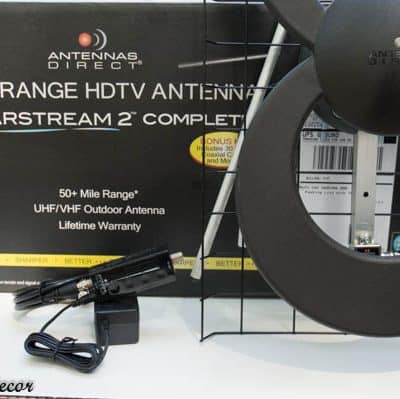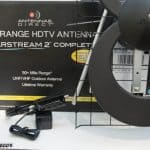 Join the DD Community!
Join the Designed Decor Community and receive weekly free tips on DIY home projects, painted furniture, decorating, and much more.