I am tired of leaving my grocery lists and a pen on the countertop, so I decided to make a message board by repurposing a clipboard.
The first steps involved was gathering the supplies and selecting the scrapbook paper and a spray paint to match the paper.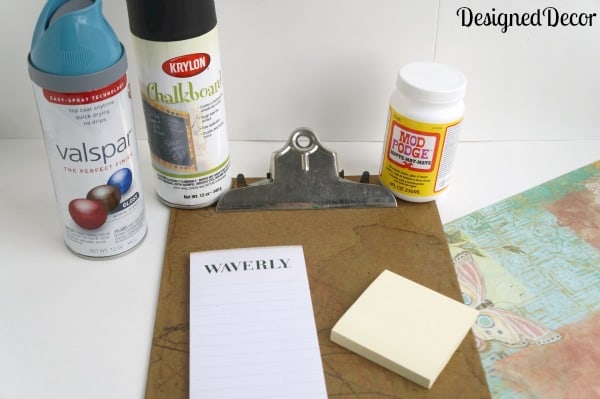 I love the projects where I have everything on hand and do not need to run to the store. I began by spray painting the bottom of the clipboard with chalkboard paint. I spray painted a few coats of chalkboard paint since the first layer absorbed into the clipboard. I than spray painted the handle, again using a few coats. Once everything was dry I used mod podge and adhered the scrapbook paper unto the clipboard, cutting around the handle on top.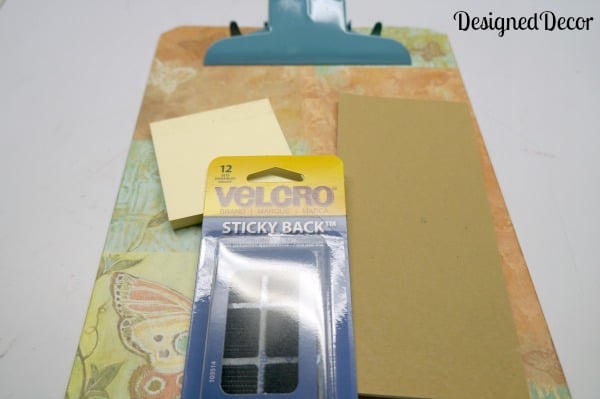 I used square velcro tabs to stick the notepads in place, I did this so it will be easy to change out the notepads when empty.
I used a coordinating piece of scrapbook paper to make a holder for the chalk. I just cut a strip of paper and rolled to make a tube that is slightly bigger than the chalk. I cut small slits to the bottom of the tube and folded down each piece. Glue the chalk holder to the clipboard.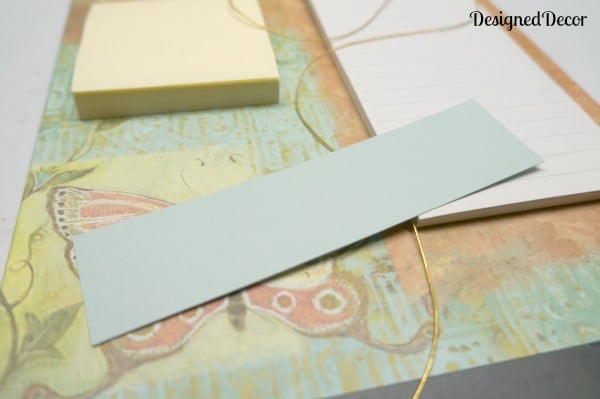 I tied my pencil to the clipboard, that way it will not disappear and i will always have something to write on my note pads.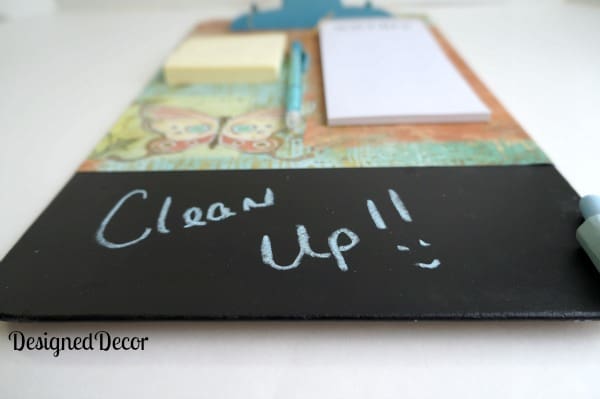 Now my boys know where I keep the grocery list; so if they are wanting something, they need to write it on the list. If it is not on the list, it does not get purchased!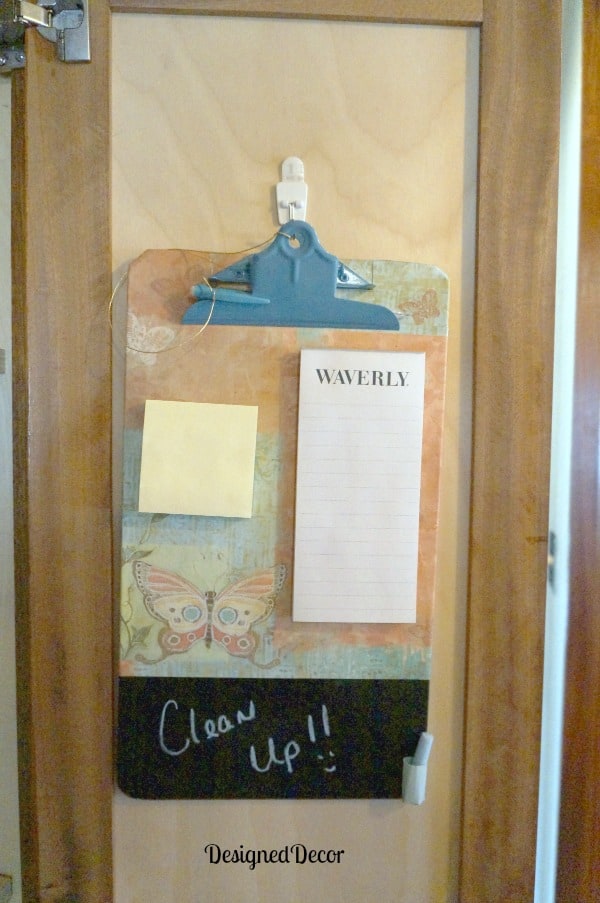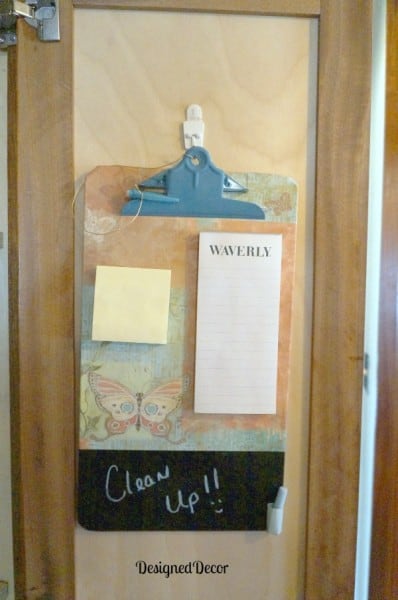 I placed the clipboard on the inside door of our snack cupboard, this way it is seen by all.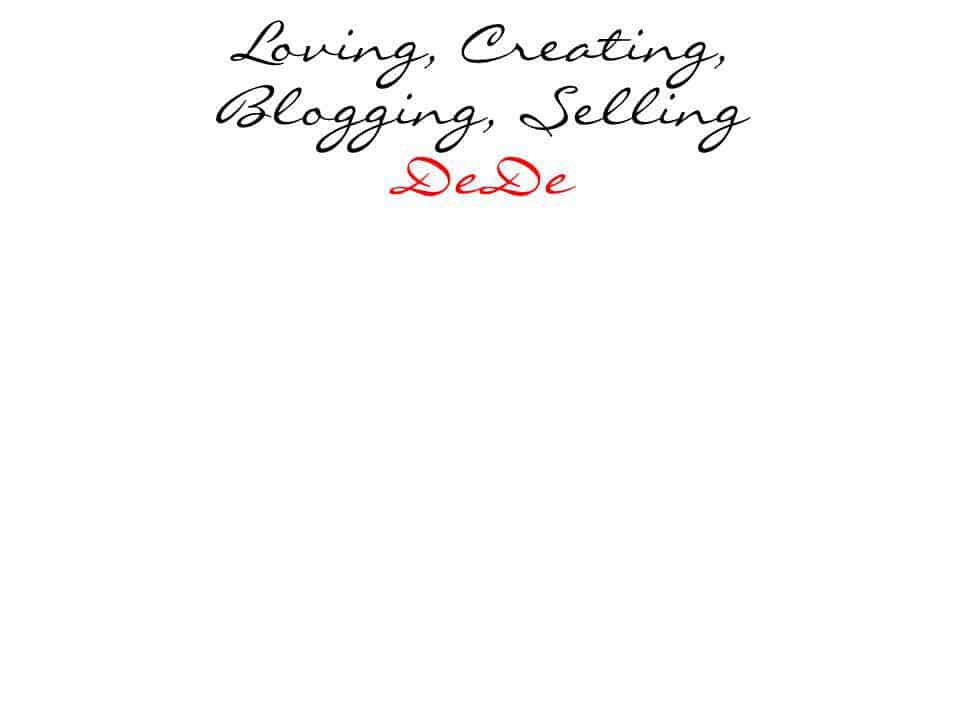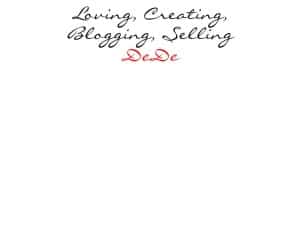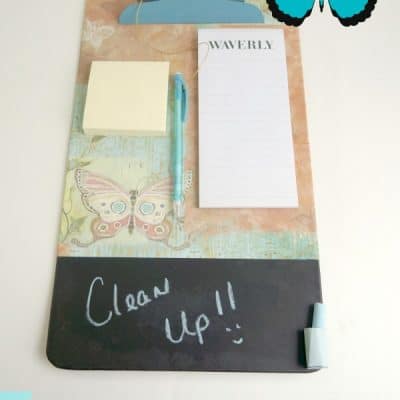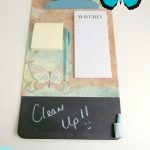 Join the DD Community!
Join the Designed Decor Community and receive weekly free tips on DIY home projects, painted furniture, decorating, and much more.