I have wanted to do this crayon art craft project for a while now. I first saw it on pinterest and thought this would be a great addition to my crafting area.
I have to admit, mine did not turn out the way the one I saw on Pinterest. The project I saw on Pinterest had the crayon dripping down the canvas. A couple of times I thought this project was going to be a craft fail.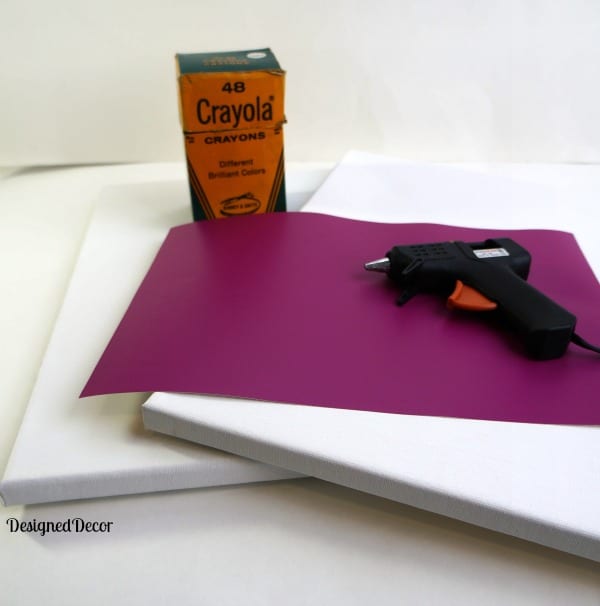 I used Cameron, my Cameo Silhouette to cut out the vinyl wording.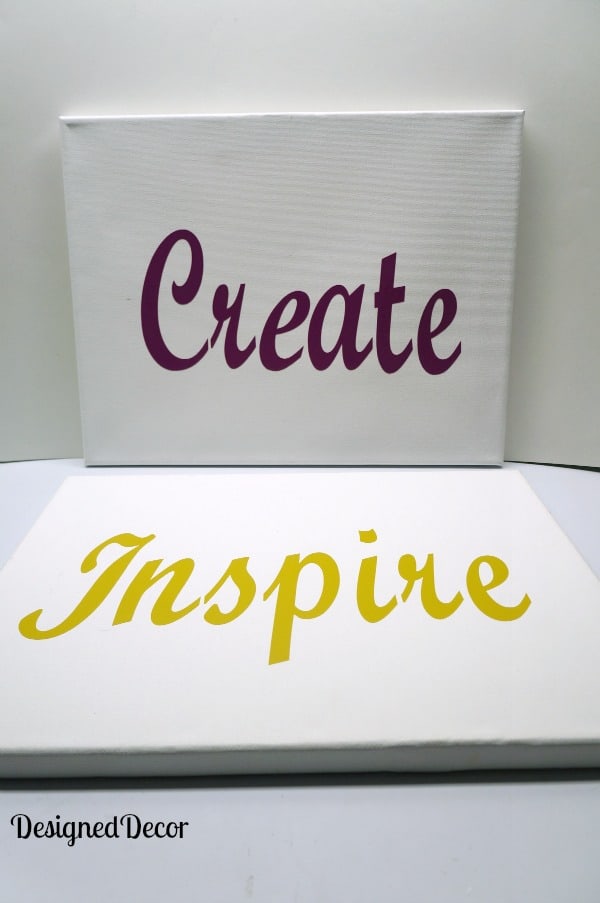 Once I removed all the crayon wraps, I placed a crayon in my hot glue gun. My first issue with this was the crayons were slightly bigger than a glue stick, I could not just press the trigger to feed the crayons through the hot glue gun. I had to press on the top of the crayon pretty hard to get it to feed through the hot glue gun.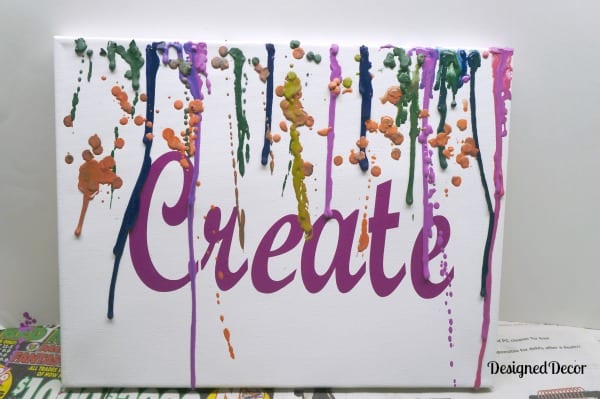 This is how it started out, I had a few of the crayon drips but then my hot glue gun started to place gobs of crayon on the canvas. At this point I was thinking craft fail, but I decided to keep going.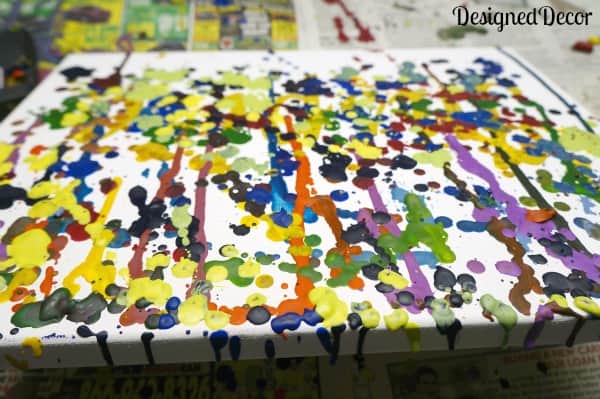 This is how the canvas was looking after melting more crayons. BIG FAIL! Except, I am stubborn and refused to give up. I thought what can I do to make this melt? A blow dryer.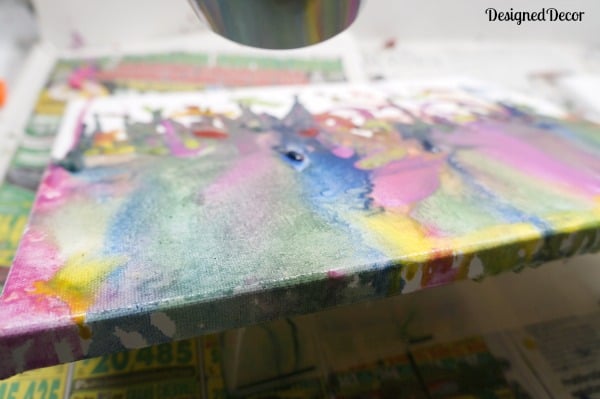 Using the blow dryer was not what I envisioned either. The blow dryer was melting the crayons, but it was spreading it around the canvas. I really started liking how it was looking, so I finished with this method. Yeah, this is going to work, until…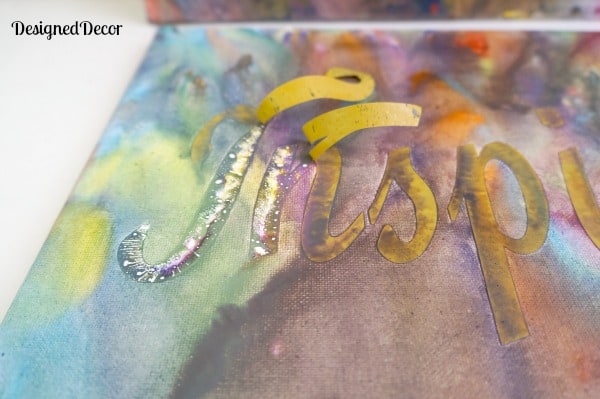 I removed the letters. The blow dryer method made the crayon melt so much it went behind the vinyl. My vision was that i would peel off the letters and be left with a white canvas. FAIL. Again, stubborn side says how can I make this work? I decided to outline the letters with white paint to make the letter stand out a little more.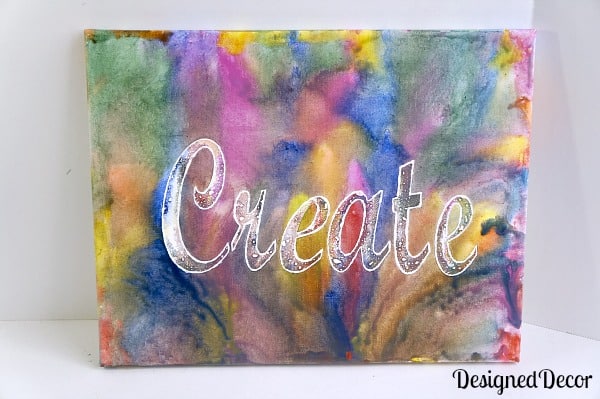 So there you have it, my almost craft Fail(twice) I really do like how it turned out in spite of a few obstacles. Now if I could just get them hung up!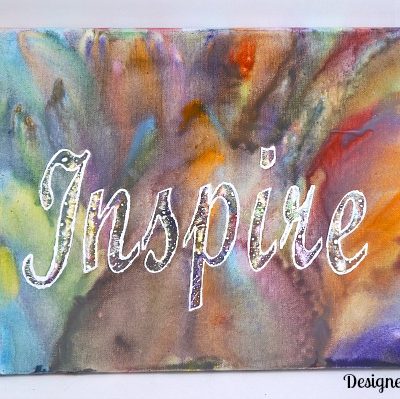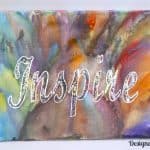 Join the DD Community!
Join the Designed Decor Community and receive weekly free tips on DIY home projects, painted furniture, decorating, and much more.