Tantalizing Tuesday ~ Baked Zucchini Strata!
Zucchini's are in abundance this time of the year, so I have baked and cooked to use them up.
This recipe I found on Better Homes and Garden. I made it for a family cookout and it was a hit. Everyone seemed to like the dish. I am always using family and friends as my test subjects.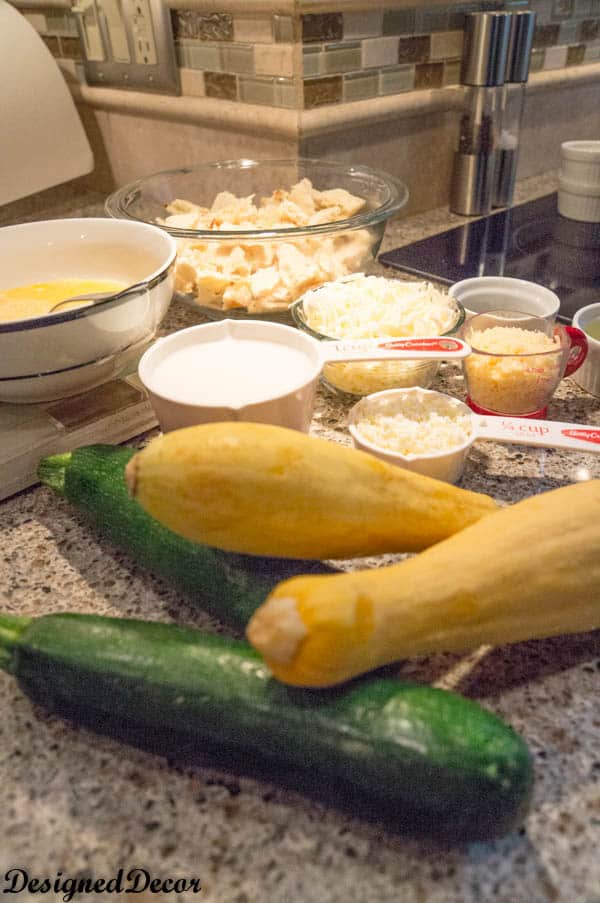 Baked Zucchini Strata
Author:
Ingredients
4 medium zucchini and/or yellow summer squash, halved lengthwise and cut into 1/4-inch slices (about 5 cups)
2 tablespoons olive oil
8 cups garlic-flavor Italian flat bread (focaccia) cut into bite-size pieces
1 cup shredded provolone cheese
1 cup shredded white cheddar cheese
1/2 cup crumbled feta cheese
1/2 cup grated Parmesan cheese
7 eggs, lightly beaten
2 cups milk
1/2 teaspoon salt
1/2 teaspoon ground black pepper
2 tablespoons snipped fresh parsley(optional)
Instructions
Lightly grease a 3-quart baking dish; set aside. In a large skillet cook squash in hot oil over medium-high heat until light brown. Remove from heat. Place half of the bread pieces in the prepared baking dish. Top with half of the squash and half of each of the cheeses. Repeat layers. In a large bowl combine eggs, milk, parsley, salt, and pepper. Pour evenly over layers in baking dish. Using the back of a large spoon, gently press down on layers. Cover with plastic wrap and chill for 2 to 24 hours. Preheat oven to 325 degrees. Remove plastic wrap. Bake for 45 to 50 minutes or until set. Let stand for 10 minutes before serving. Sprinkle with additional parsley if desired.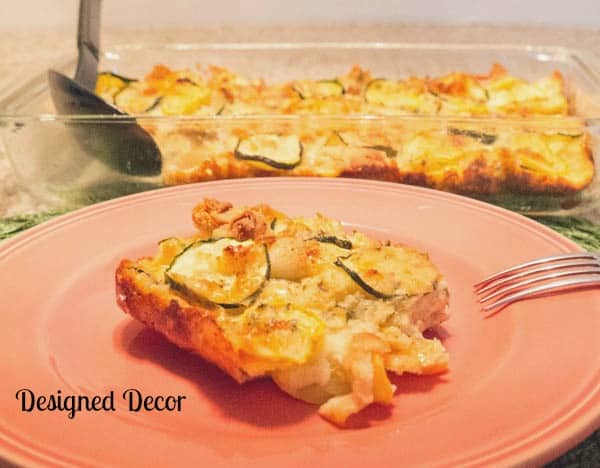 My family is always saying, oh we like this one, but we will never see it again. Since I am always trying new recipes, I seldom make the same thing again.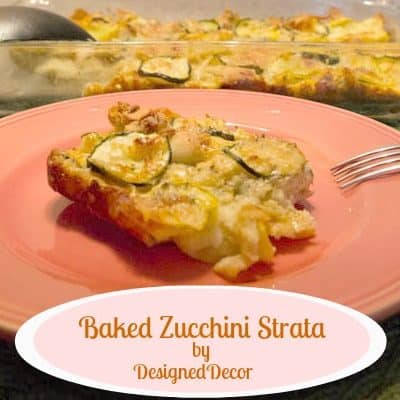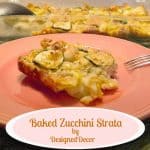 Join the DD Community!
Join the Designed Decor Community and receive weekly free tips on DIY home projects, painted furniture, decorating, and much more.