Tantalizing Tuesday – Gloriosa Baked Beans!
Since we just had the Labor Day weekend, I thought I would share with you my favorite recipe for baked beans. This recipe I received from a co-worker many many years ago.
Start by making your baked bean sauce: see recipe for details.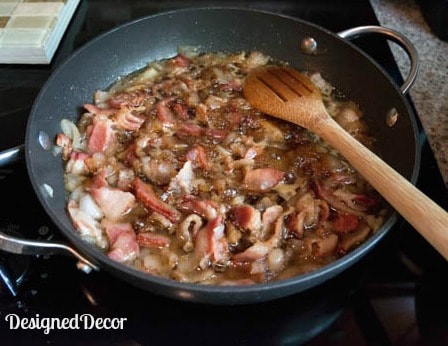 Add beans of choice to a stock pot.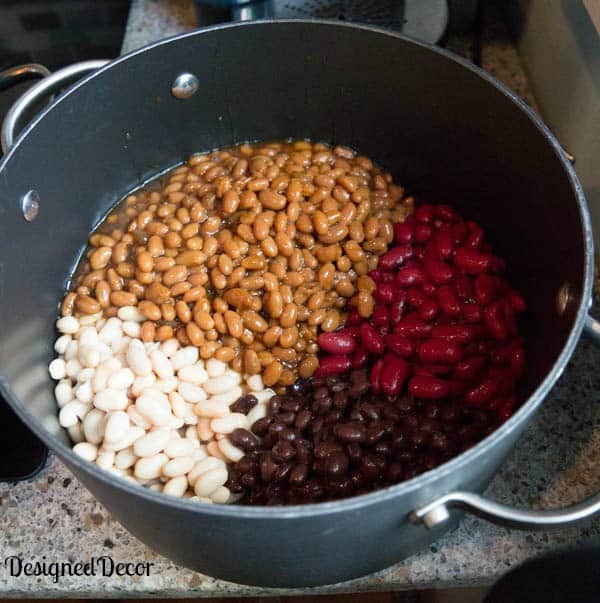 Glorioso Baked Beans
Author:
Prep time:
Cook time:
Total time:
Ingredients
1 can red kidney beans (drained)
1 can butter beans (drained)
1 can black beans (drained)
2 cans baked beans
1 lb. bacon (diced)
1 medium onion (chopped)
1 tsp. garlic powder
1/2 tsp. dry mustard
1/2 cup vinegar
1 cup brown sugar
Instructions
Place beans into a stock pot and set aside. Fry bacon and onions until fully cooked. Add garlic powder, dry mustard, vinegar and brown sugar into bacon and simmer for 20 minutes. Pour sauce over beans. Bake uncovered for 1 hour and 15 minutes at 350.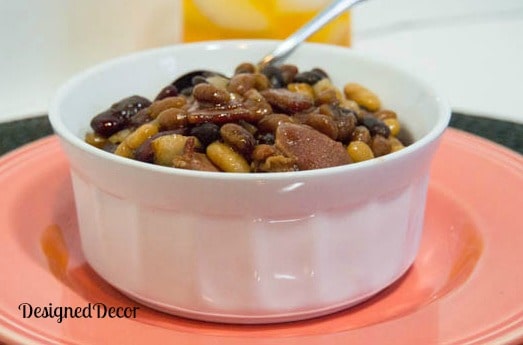 This is my families favorite baked bean recipe and I have been making it for many years and it will continue to be a staple for picnics and family gatherings.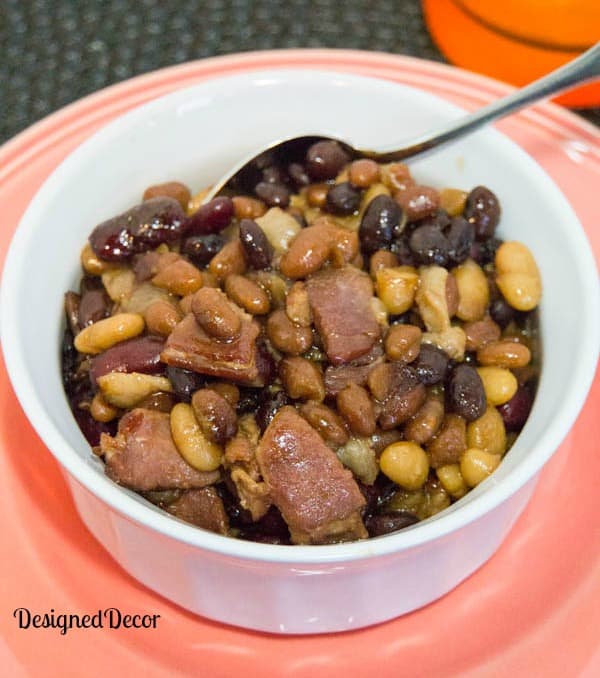 What type of beans would you use for this recipe, leave a comment to let me know other options!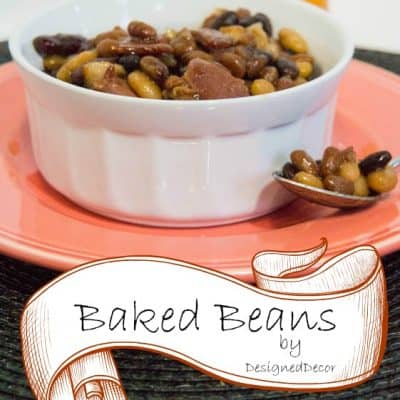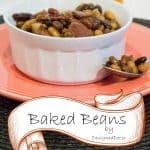 Join the DD Community!
Join the Designed Decor Community and receive weekly free tips on DIY home projects, painted furniture, decorating, and much more.