I made a guest appearance over at Poppy Seed Projects with my Law of Attraction Vision Board.  I wanted to share this with you incase you did not see my guest post over there.  Mr. DD and I keep a Law of Attraction Vision Board in our bedroom.  This is where we place the goals and items that we want to attract into our lives.  Our current board was too small and it needed some updating.  A few months back I attend the Snap Conference;  one of our craft projects was staining a frame from Poppy Seed Projects, and I wanted to use this cool frame on my vision board.
Here is the supplies I used to creat my vision board:  bulletin board, fabric, Poppy Seed Frame, wood Script words, mini clothespins, and scrapbook paper.
I first started by staining the bulletin board frame with the same product we used at the Snap Conference, which was Minwax Express Color.  This product is a water based stain and sealer in one.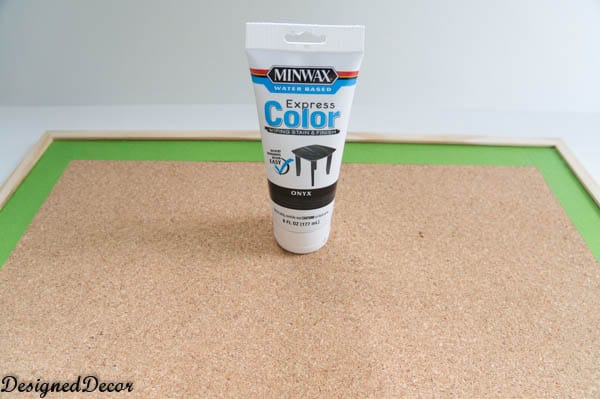 I did do some touch ups on my Poppy Seed Frame as it was bumped around in my travels back home.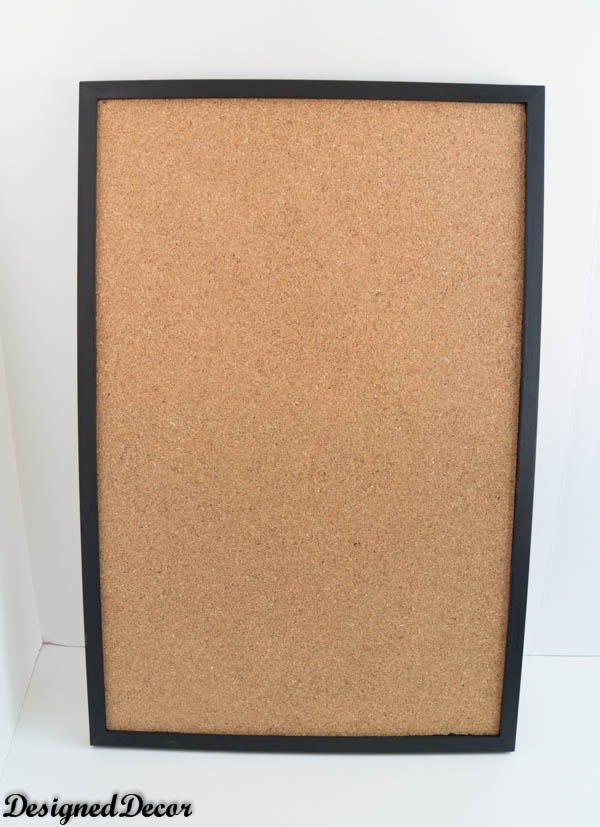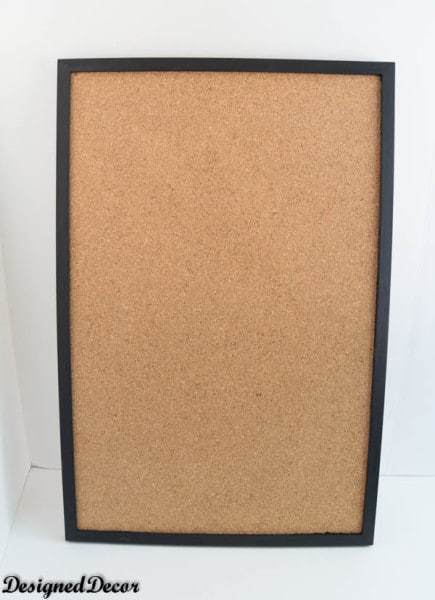 Next step is to cut fabric to measure the entire width of the outside frame.  Place fabric on cork board and using a straight edge (like a credit card) place edges of fabric under the wood frame.  I did not glue fabric in palce as now I can change out the fabric colors when the desire strikes to change things.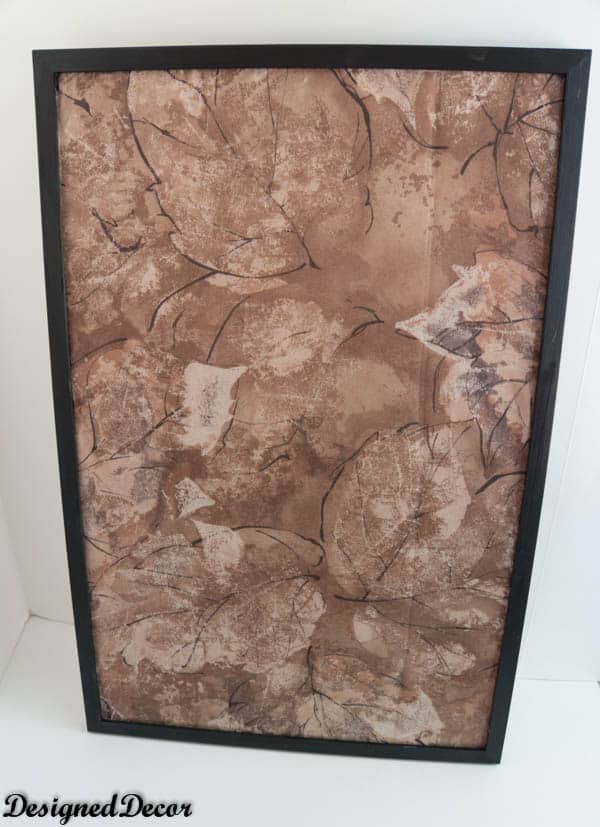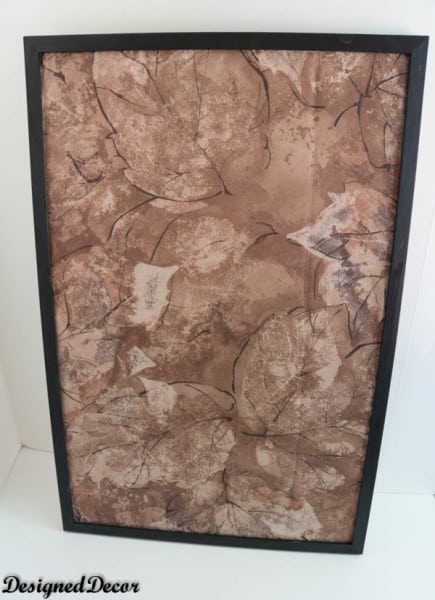 I decided the best way to hold the frame in place was to glue thumb tacks in all four corners of the back of the frame.  My thoughts are not to make things permanent that way I can reuse all the items again for another project when I want to get my crafty on.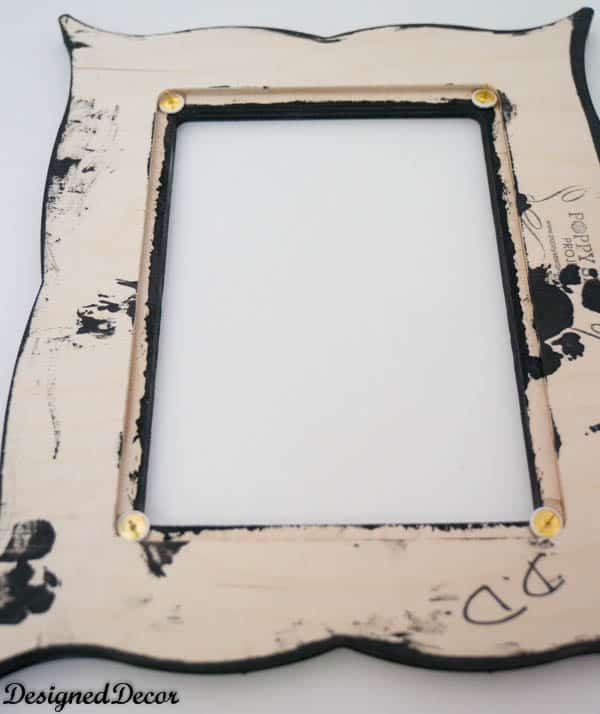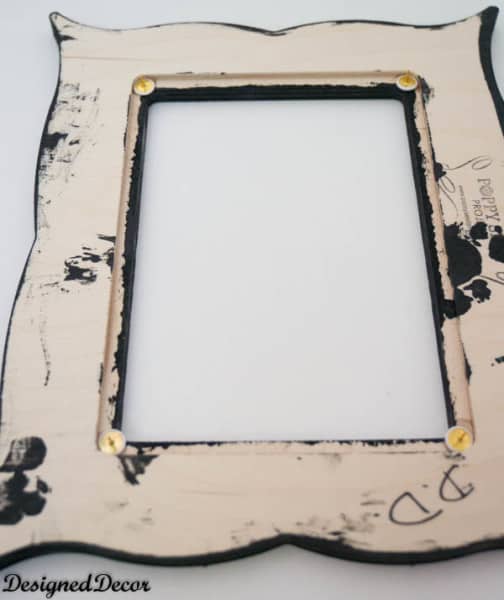 As the glue was drying for the frame, I began to make my Quote and all my inspirational pictures.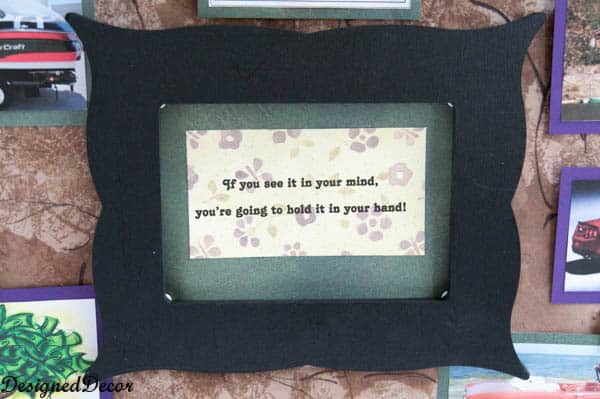 Mr. DD's favorite quote is "What you believe is true for you," but I decided to use "If you can see it in your mind, you're going to hold it in your hand.  They are the same premise but the second quote I liked a little better for our Vision Board.  I then placed pictures of the vision we see in our future.  A house on a lake, money growing on trees and coming to us easily, a speed boat to go with the Lake house, a "64 1/2" Convertible Mustang(Mr. DD's dream) and a "2014" 50th Anniversary Convertible Mustang(Mine).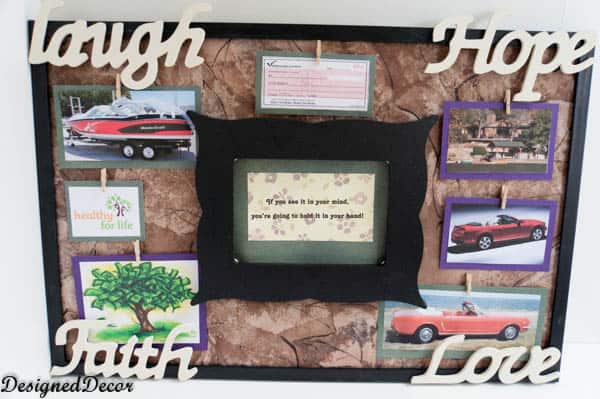 We have taken a few things down off of our vision board, because we have achieved those visions.  A great example was my brand new remodeled kitchen, that we completed 3 years ago.  What about you, do you have a vision board or something similar?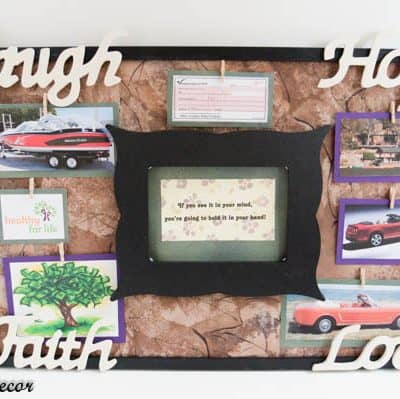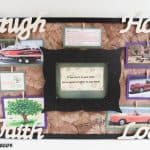 Join the DD Community!
Join the Designed Decor Community and receive weekly free tips on DIY home projects, painted furniture, decorating, and much more.