A classic summertime meal must include barbecue ribs. Barbecue ribs is not just a summertime treat with our family; we make them year round, since Mr. DD will grill in the winter.
We have a local restaurant that serves some really tasty ribs. We asked our server how they make them and he stated that they marinate them in Coca Cola. I went searching on the internet for Coca Cola barbecue rib recipes and came across this one from Framed Cooks. I changed a few of the measurements and used everything in the recipe.
Cola Barbecue Ribs
Author:
Prep time:
Cook time:
Total time:
Ingredients
4 lbs Pork Ribs
3 cups Coca-Cola
3 cups Ketchup
1 cup Packed Dark Brown Sugar
6 tablespoons Chili Powder
2 tablespoons Ground black pepper
2 tablespoons Dry mustard
1/2 tablespoons Ground cinnamon
Instructions
Place the ribs to a large non-reactive glass or ceramic dish pour 2 cups of Coca-Cola over them. Let the ribs marinate overnight covered tightly with plastic wrap and refrigerated.
Barbecue Sauce: Pour the remaining 1 cup of cola into a blender and add the ketchup, brown sugar, chili powder, pepper, dry mustard, and cinnamon. Mix until smooth and well blended. Place the ribs in a roasting pan that has been coated with cooking spray, brush with the sauce, and roast covered in a 225 oven for about 2 1/2 hours until very tender. (Can be done the day before. )
Grill over low heat, basting with the uncooked sauce until the outside is crispy, about 10-15 minutes. Meanwhile simmer the unused sauce for about 20 minute until a little thick.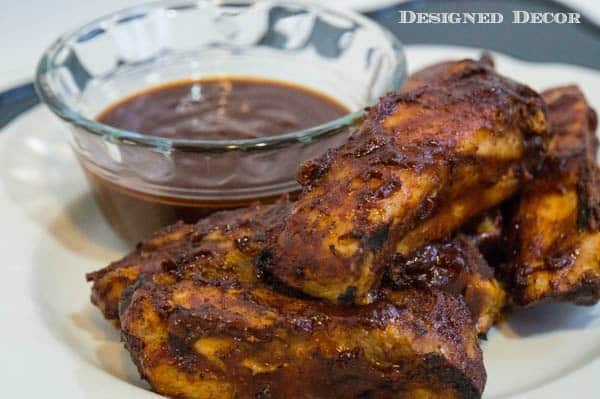 I much prefer to make my own barbecue sauce over store bottled sauces.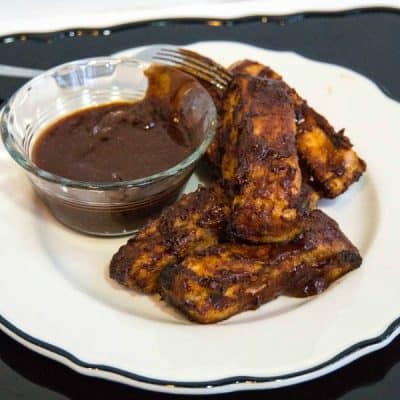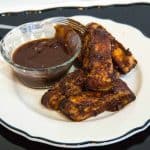 Join the DD Community!
Join the Designed Decor Community and receive weekly free tips on DIY home projects, painted furniture, decorating, and much more.