Today I am sharing with you a new addition to my freshly painted red front door.  I am super excited for 2 reasons: 1. My front door is FINALLY painted and 2. I have something to put on it.  In case you have missed the before pictures of my front door and house take at look at adding flower window boxes to our home and the changes to the outside.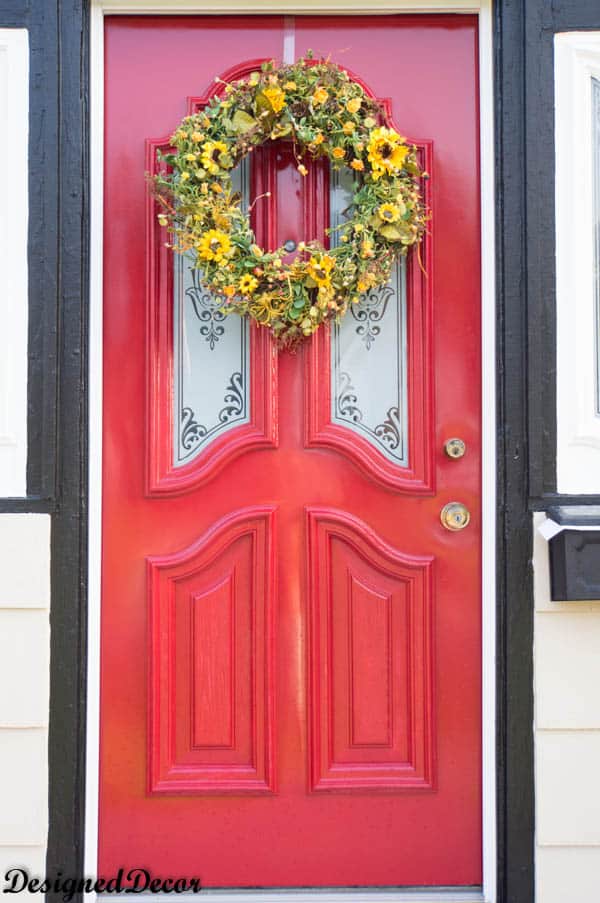 This Sweet Hannas Fall Silk Door Wreath is a perfect addition to the front of my house.  I love the contrast with the red front door and the deep yellow in the fall silk wreath.
I received this door wreath from the wonderful ladies at The Wreath Depot.  You need to go over and check out all the beautiful wreaths that they offer on their site.
Here are a few of my favorite ones.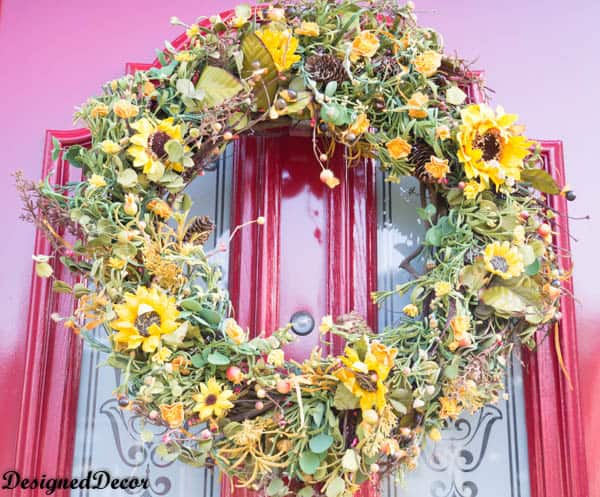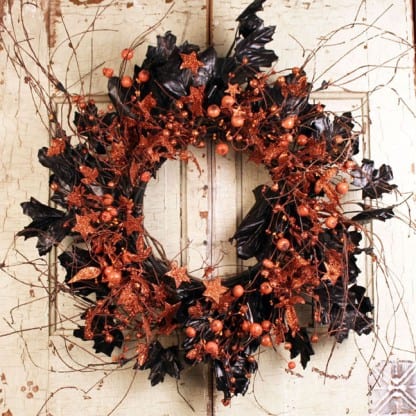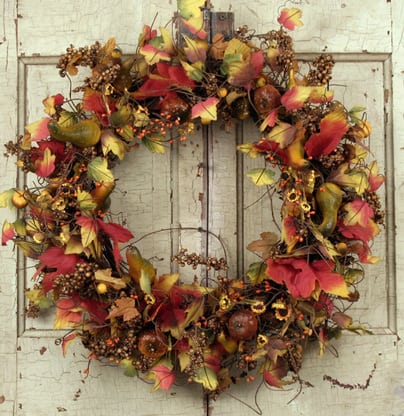 I love how easy it is to browse and shop on The Wreath Depot site, another great thing is they offer free shipping.  I usually only buy from sites that offer free shipping.
If you love the colors of fall as much as I do, you need to stop over and check out the great selection of Fall Wreaths and start to get your front door ready for the fast approaching fall season.  You can also follow the Wreath Depot on Facebook and Pinterest.  I am thinking how great one of these wreaths would look above my mantel.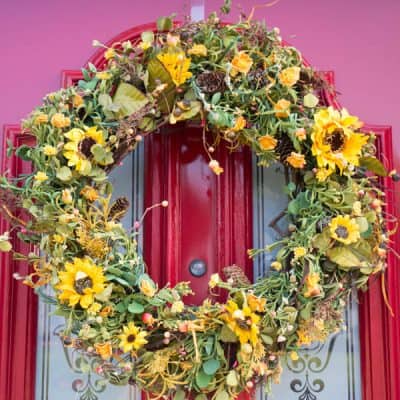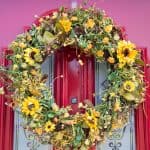 Join the DD Community!
Join the Designed Decor Community and receive weekly free tips on DIY home projects, painted furniture, decorating, and much more.