Today I am sharing a really simple way to decorate your plain cylinder vases. Give your glass vase a face lift by making it into burlap vases.
You just need a few supplies to transform your plain glass vase: Burlap ribbon, gold ribbon, flower petals and vase filler.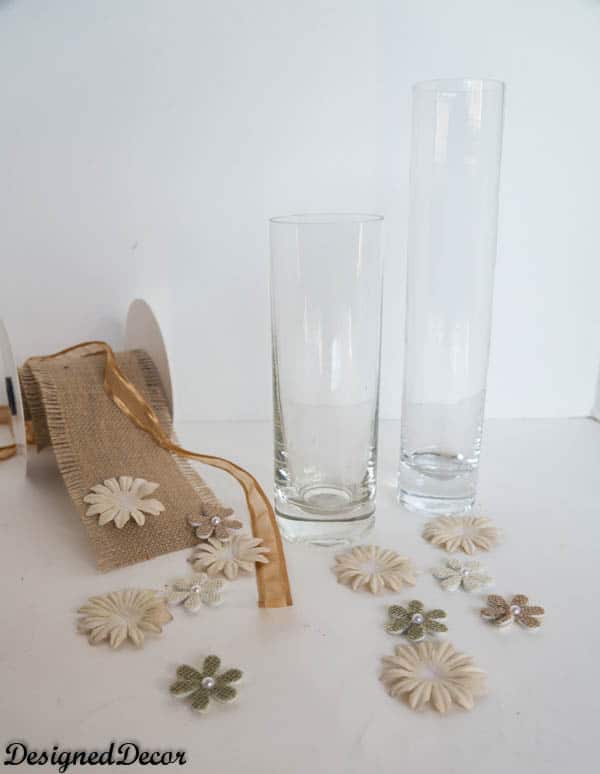 I found the flower petals in the scrapbook section at my local craft store. I started by wrapping the burlap and ribbon around each vase a hot gluing. Glue flowers over the ribbon and fill the vase. Yes, it is that simple. The thing that took the longest was waiting for the glue gun to heat up.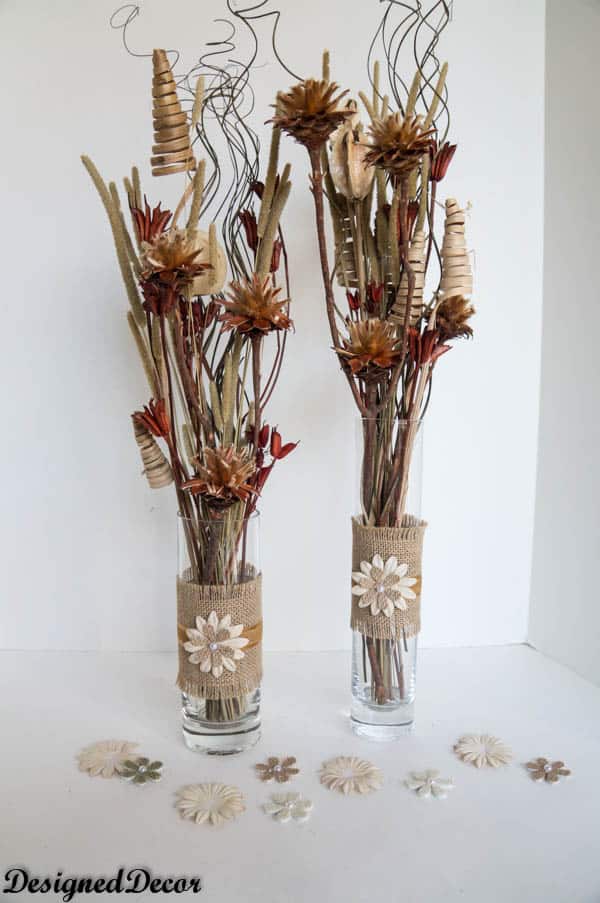 Decorating does not have to be complex and expensive. I like the simple and easy things to use in decorating. You can see how I decorated my mantel for Thanksgiving.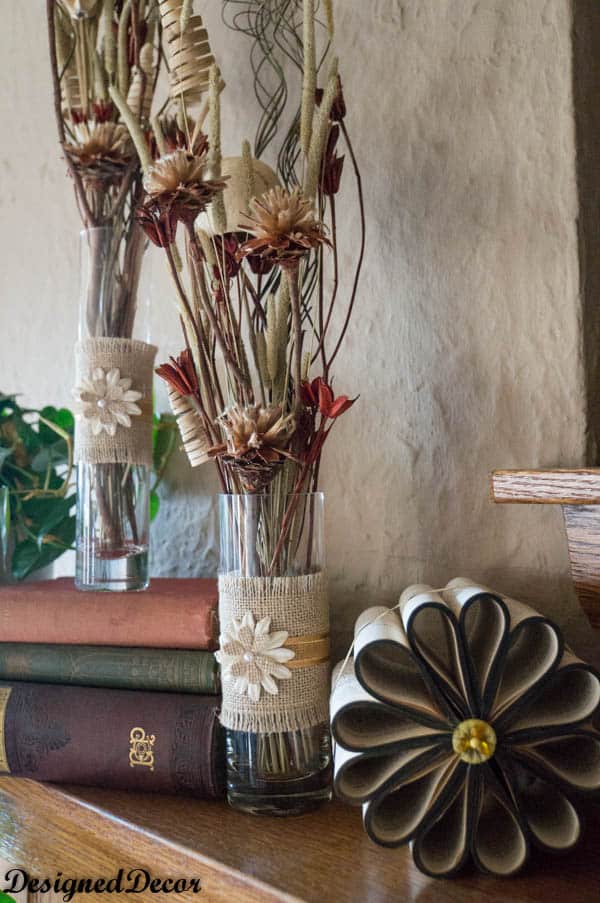 These burlap vases could be used in almost any place of your home. Where would you use these simple burlap vases?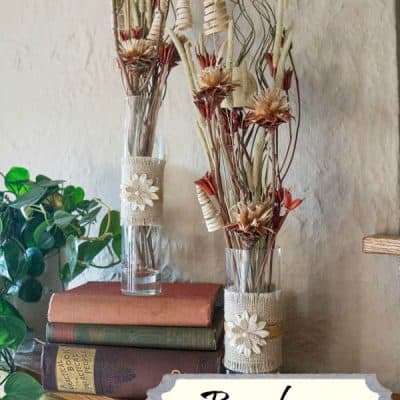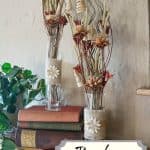 Join the DD Community!
Join the Designed Decor Community and receive weekly free tips on DIY home projects, painted furniture, decorating, and much more.