It's beginning to look like Fall in my parts of Ohio; so I teamed up with a great group of Ladies that I met and bonded with at the Haven Blog Conference, to bring you some Autumn inspirations with our Autumn Tour.
As much as I am a summer loving gal, I have to admit that Fall is my favorite season. I love everything about Fall, the colors, the smells, the sounds and the flavors. This is the one seasons that I truly like to decorate my house for, yes even over Christmas.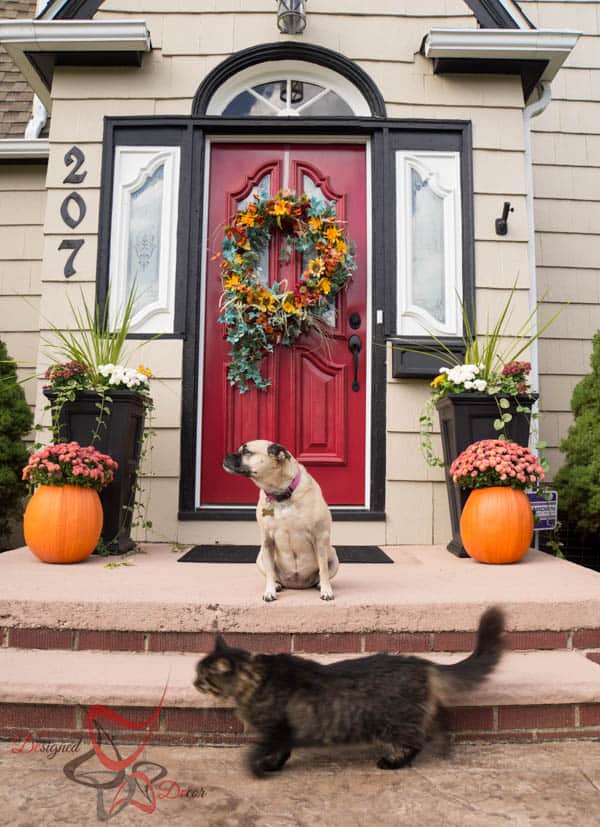 Welcome to my Fall decorated home! My dog Cinnamon aka Photo Bombing Dog is here to give you a BIG Welcome. Oh, look who is trying to steal the show, that is Cazador. Let' take a look at the outside!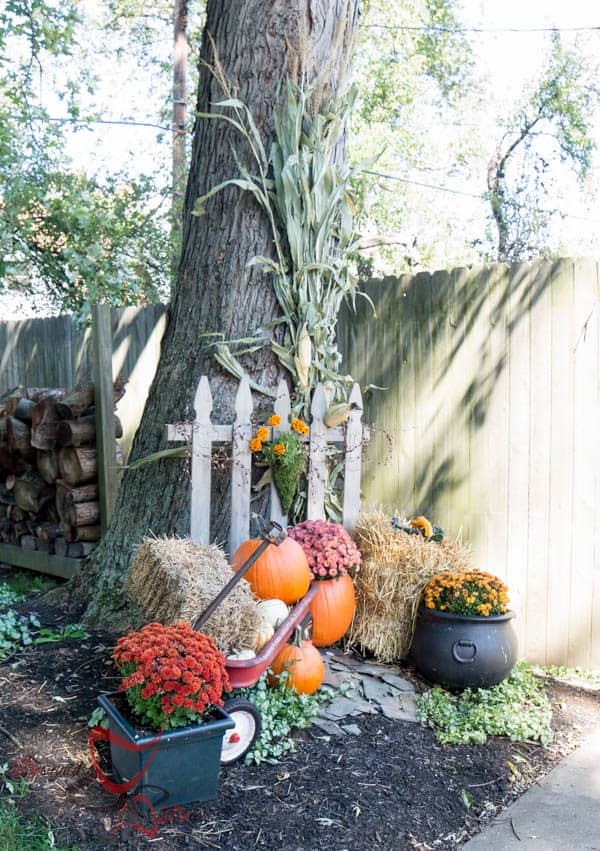 I love to decorate this spot at the end of our driveway. I decorate this spot because when people are driving or walking past the house, they can see this area.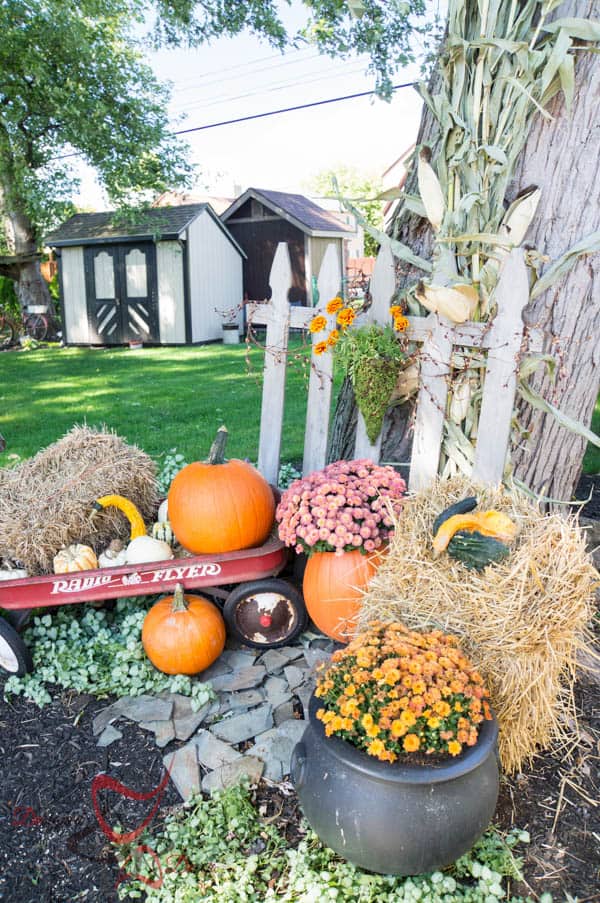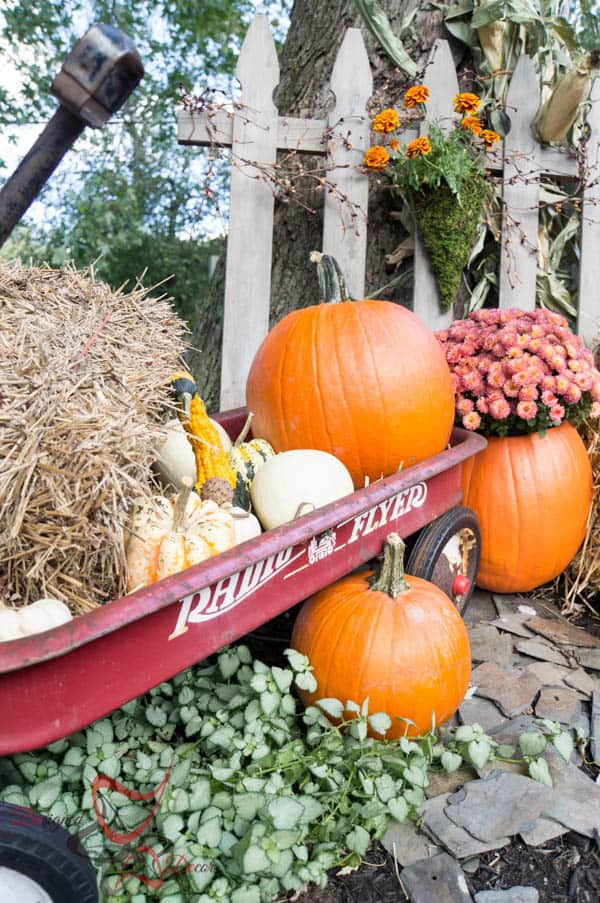 Can you spot the "Fake" pumpkin in this picture? As much as I love real gourds and pumpkins, I decided it can get really expensive to purchase these every year, so I purchased a few carvable ones this year and they passed the test. Mr DD could not tell which one was the "Fake".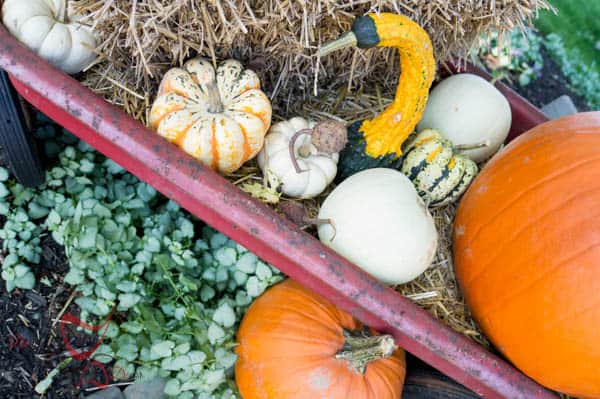 Now let's take a look at my mantel and living room where I do most of the seasonal decorating.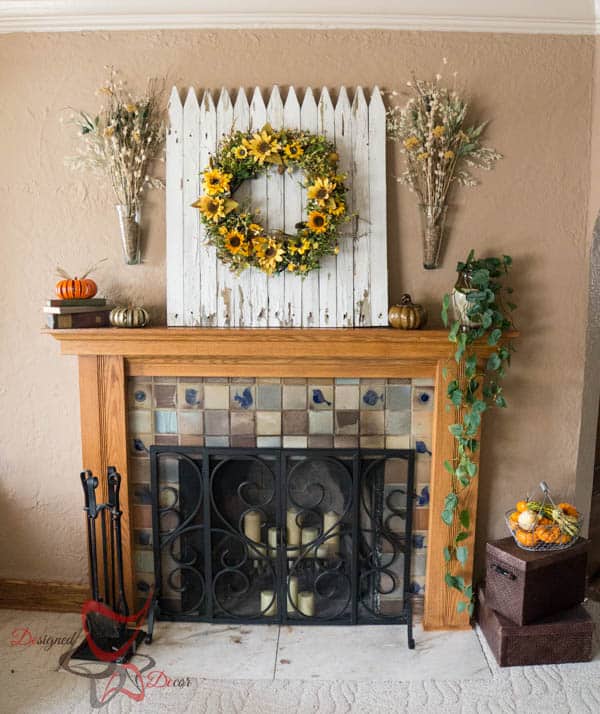 My mantel is the one place that I change out for the seasons.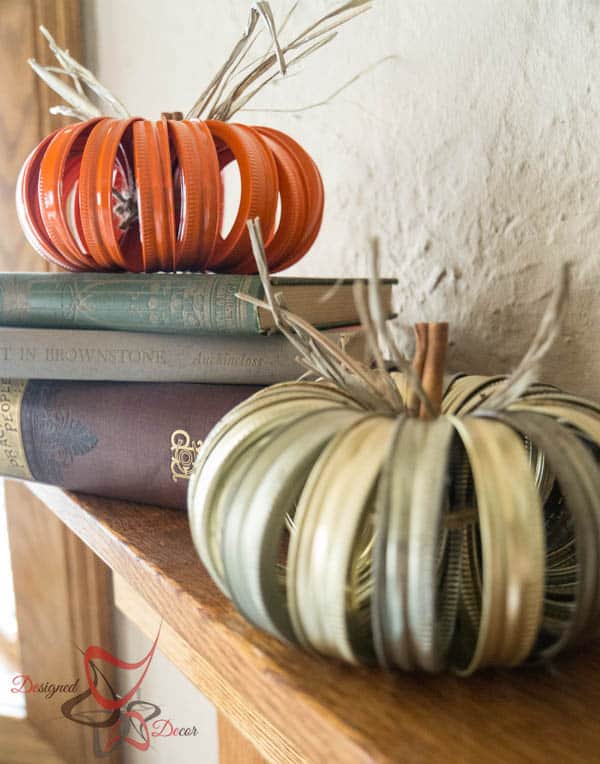 I made a few of these canning jar ring pumpkins. I think this is my favorite decoration this year.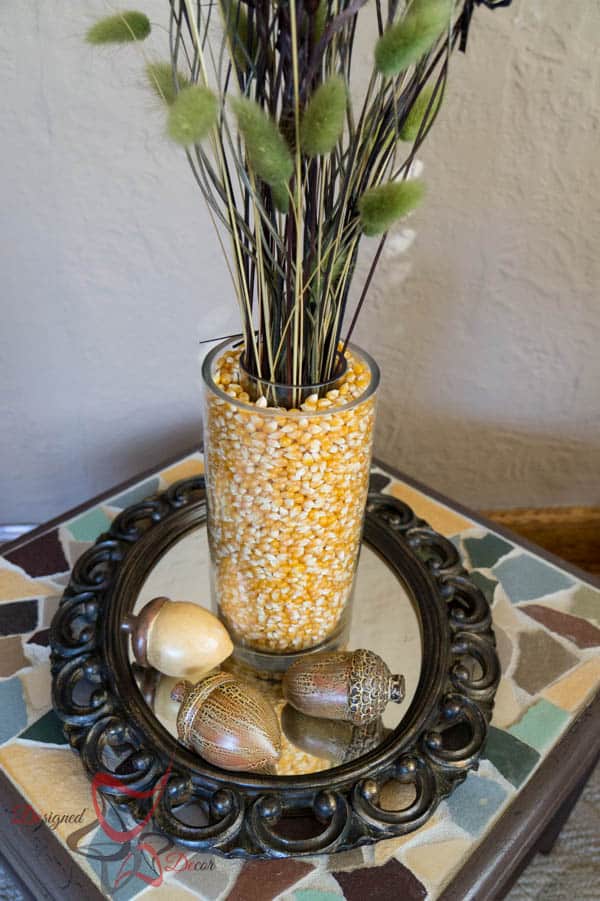 I like to use natural elements when decorating my home, so I use dried flowers and hey why not some pop corn kernels to give the vase some color. My secret to having vase filler, is to have a vase inside of a vase. This way you can move the flowers around without messing up the filler.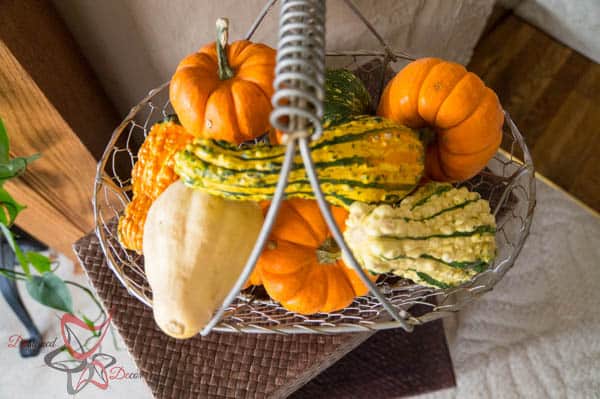 Nothing says Autumn to me more than gourds. I love all types and colors, I would use them year around if I could.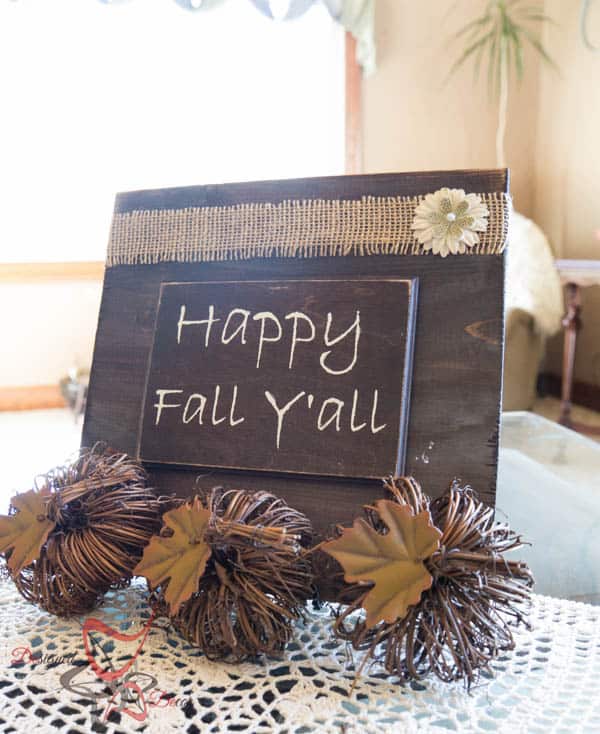 I hope you enjoyed my Autumn Tour! Stick around and go over to see what my "Haven Friends" are sharing with you for their Autumn Inspirations. Here is a "Sneak Peak" at what they are sharing.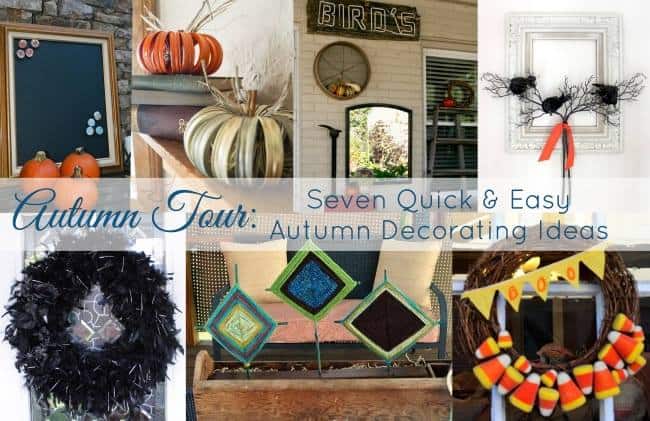 Click on the pictures below to stop over and visit my friends!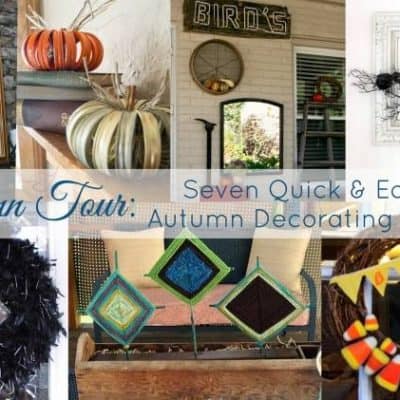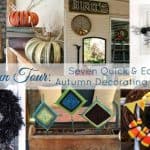 Join the DD Community!
Join the Designed Decor Community and receive weekly free tips on DIY home projects, painted furniture, decorating, and much more.